How Past Victories For Gender and Racial Justice Made U.S. Olympic Success Possible
Women and African-American athletes show us what's at stake in this year's election.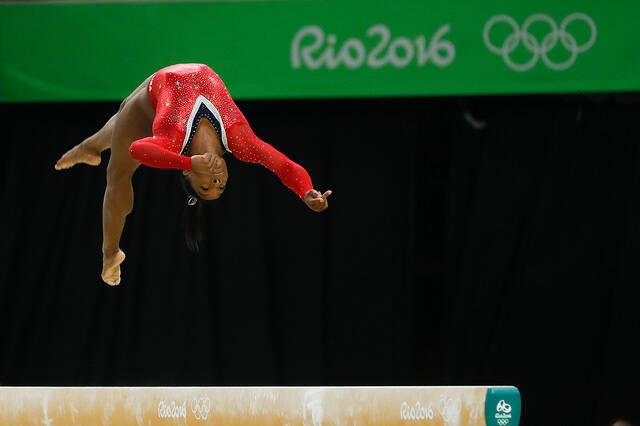 If you're looking for an antidote to the despair created by the increasing ugliness of this year's election campaigns, the misogyny and racism unleashed by Donald Trump and the sense that progressive agendas for minorities and women have stalled — you need look no further than the 2016 Olympic Games.
"The victories of the women and men at the Olympics reflect not only their own extraordinary skills, but the victories of the men and women who, for decades, fought to remove glass ceilings and open doors to opportunity."
There, U.S. women not only participated in every sport, outnumbering the men (292 to 263), but won more than half the medals awarded to the U.S. team. Equally noticeable and encouraging was the number of African-American women who, by themselves, won more than two dozen of the medals — dominating not only gymnastics and basketball but track and field, and contributing mightily to the victory of the U.S. swim team.
As USA Today reports, ​"If the American women were their own country, they would rank third in gold medals and fourth in total medals. After winning their sixth consecutive gold in women's basketball Saturday night, they have won 25 gold medals and 58 medals overall.
"Russia has won 17 gold medals and 53 overall. That's the entire country, men and women."
Those of us who stayed up way too late to watch competitions were thrilled by the greatness of gymnast Simone Biles, who took home four gold medals, Allyson Felix, whose racing domination brought her up to nine gold medals over her career, swimmers Maya DiRado, Katie Ledecky and Simone Manuel, and Gwen Jorgensen, who brought home the first-ever gold to America in the triatholon.
It has been an impressive showing for these women — notable not only for their athletic prowess but also for their teamwork, sportswomanship and all-around good behavior. They exemplified the grace and power that is America at our best.
But while the ascendancy and skill of these extraordinary women must be celebrated, it also serves us well to look beyond the individual accomplishments to the underlying policies that unfettered the talent that has been on display during the Summer Games. This is especially true this year, in which nothing less than the direction and role of the U.S. government is at stake in the November elections.
Perhaps most prominent among those underlying policies is Title IX legislation, which was brought to the fore by the women's movement of the 1960s and that, for the first time, guaranteed equal funding for women in schools and institutions that receive government funding. In 1972, when then-President Richard Nixon signed Title IX, only 90 of the nation's nearly 500 Olympiads were women. There were no college scholarships for female athletes; women's athletics received only 2 percent of funding. While all is not perfect with funding now, Title IX opened the door to equal funding at every level of education and — importantly — changed the perception of what women could and should do.
When the law was signed, only 21 percent of women between the ages of 18 and 24 were enrolled in college — a percentage that rose to 44 percent by 2012. Equally telling is that in 1972, less than 32,000 women competed in intercollegiate athletics, according to the National Women's Law Center. By 2014 that number had risen to 207,814 — an amount equal to 43 percent of college athletes nationwide.
Another underlying policy is the easing — albeit painfully slow — of segregation. Of the more than 500 athletes on the U.S. team this year, 126 are African Americans. Between 1972 and 2012, the percentage of African Americans who attended college doubled from 18 to 36 percent — representing millions more minorities who attended and received the benefits of training and the nurturing of their talents that college, at its best, provides.
Certainly not all athletes performing at the Summer Games are the products of college training or increased funding for women's sports — but the Olympics demonstrate the value to the nation of opening opportunities for women and people of color in every facet of education and life.
Neither Title IX legislation nor desegregation happened by accident. They were the results of years of battles by men and women in the streets and at the ballot box as they fought for equality and equity.
The victories of the women and men at the Olympics reflect not only their own extraordinary skills, but the victories of the men and women who, for decades, fought to remove glass ceilings and open doors to opportunity. If anything, this year's Olympics should remind us that while America is far from perfect, it's at least moving in the right direction — and it needs to keep moving forward if the challenges that remain are to be met.
If you think your vote doesn't matter, the Olympics should remind you that it does.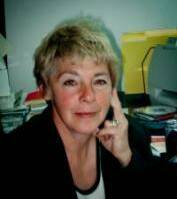 Marilyn Katz
is a writer, consultant, public policy communications strategist and long-time political activist. She is president of MK Communications, a partner in Democracy Partners and a founder and co-chair of the newly formed Chicago Women Take Action.