Not With a Bang But a Whimper—Oreo Leaves Chicago Holding the Bag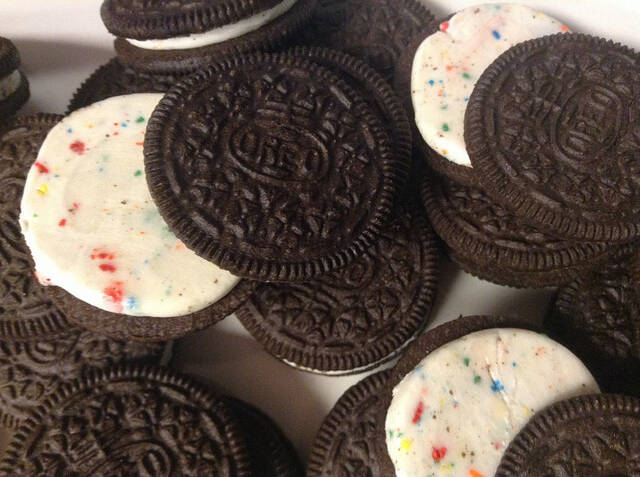 For those still won­der­ing why Don­ald Trump and Bernie Sanders are so pop­u­lar, one needs look no fur­ther than Chicago's West Side, where, as the Chica­go Tri­bune report­ed recent­ly, the last Amer­i­can-made Oreo rolled off the pro­duc­tion line, as the cook­ie and 600 good-pay­ing jobs left for their new home in Sali­nas, Mexico.
It's not sim­ply the fact that 600 work­ers, most of whom were African Amer­i­can or Lati­no, lost their jobs and their abil­i­ty to sup­port their fam­i­lies and pay their rent, mort­gages and tax­es. It's also that the orga­ni­za­tions these work­ers had put their faith in — the com­pa­ny, the union, their government­ — did noth­ing to pre­vent their catastrophe.
I first wrote for In These Times about the impend­ing exo­dus in July 2015, after the cor­po­rate board of Mon­dolez Inter­na­tion­al (the food con­glom­er­ate based in Illi­nois that has Nabis­co in its port­fo­lio) approved CEO Irene Rosenfeld's plan to relo­cate the plant to Mex­i­co, for cost sav­ings, and reward­ed her by rais­ing her total com­pen­sa­tion from $14 mil­lion to $21 mil­lion a year.
I had just read and writ­ten about Chica­go phil­an­thropist Julius Rosen­wald who, when the com­pa­ny he found­ed — Sears — teetered on bank­rupt­cy, used more than $20 mil­lion of his own mon­ey to save it and the thou­sands of jobs it sup­plied. A far cry, I thought, from the venal­i­ty of cur­rent cor­po­rate lead­er­ship, more inter­est­ed in squeez­ing anoth­er bit of prof­it than the well-being of its workers.
Activist that I am, I made calls and wrote that sto­ry in hopes that some­one — the alder­men, the may­or, the union, our con­gres­sion­al del­e­ga­tion — would at least cry foul or take some action to counter a move that, like so many oth­ers, has deprived Amer­i­cans of income, jobs and hope.
I called the union. Silence. I shared the arti­cle with every pub­lic offi­cial I know. Silence. Trag­i­cal­ly, of all the nation's would-be polit­i­cal lead­ers, it was only Trump who took up the Oreo issue, and then, only to fuel his cru­el brand of xeno­pho­bia and racism.
In con­trast, with­in a few days, more than 200,000 peo­ple had repost­ed and shared the arti­cle, and some even signed a pledge on Change​.Org to boy­cott Ore­os. The lead­ers of the union, our city and our nation may not have been incensed, but oth­ers were.
Of course it wasn't sim­ply Ore­os about which peo­ple were upset. The icon­ic nature of Ore­os — their total­ly Amer­i­can ori­gins, their pres­ence in every home, the nos­tal­gia — pro­vid­ed a gras­pable sym­bol of and resis­tance to the out­sourc­ing of jobs. Grasp­ing or protest­ing the off-shoring of farm equip­ment, com­put­er chips or wash­ing machines may be hard, but cook­ies we can do.
Accord­ing to the Eco­nom­ic Pol­i­cy Insti­tute, the Unit­ed States lost 5 mil­lion man­u­fac­tur­ing jobs between 2000 and 2014. Clos­er to home, the Chica­go Met­ro­pol­i­tan Agency for Plan­ning report­ed that between 2003 and 2013, man­u­fac­tur­ing jobs in Chicago's sub­urbs fell by 18 per­cent to 292,000, while such posi­tions in Chica­go fell 33 per­cent to 64,439.
Some econ­o­mists say the loss of man­u­fac­tur­ing jobs can be traced to the greater pro­duc­tiv­i­ty of work­ers, aid­ed by automa­tion and com­put­ers (though not all agree). Oth­ers say the loss is due to trade pol­i­cy or cur­ren­cy manip­u­la­tion. What­ev­er the rea­son, the two things peo­ple know are that fac­to­ry clos­ings and job loss­es are not the act of God but of indi­vid­u­als, and that the gov­ern­ment peo­ple believed would pro­tect them has failed to do so.
As for Nabis­co, the tim­ing of Rosenfeld's deci­sion was no acci­dent. In 1993, Illi­nois pro­vid­ed Nabis­co with $30 mil­lion in enter­prise zone ben­e­fits. Chica­go pro­vid­ed anoth­er $60 mil­lion in tax incre­ment financ­ing, with the company's oblig­a­tions to the city end­ing in 2016. Hav­ing reaped the ben­e­fits of Chica­go, and despite run­ning a prof­itable out­fit, Rosen­feld and her board bid those who sup­port­ed and enriched the com­pa­ny, adieu.
As has been evi­dent through­out this cam­paign year, a sense of betray­al by the rul­ing elites (cor­po­rate and gov­ern­ment alike) is what denied Jeb Bush a chance at the GOP nom­i­na­tion and that imped­ed Hillary Clinton's waltz to the nom­i­na­tion. The con­vic­tion that there must be a bet­ter way fuels the cam­paigns of Sanders as well as Trump. And it has fueled the sense of despair that is behind the uptick in vio­lence that plagues Chicago's and the nation's poor­est communities.
As the much doc­u­ment­ed income inequal­i­ty in our city and nation grows we increas­ing­ly hear peo­ple say they believe that they have lit­tle chance for a bet­ter life — that the game is fixed. To heal our city, to heal our nation, it's time to change the rules of the game.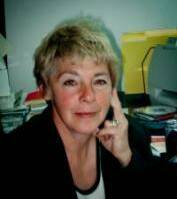 Mar­i­lyn Katz
is a writer, con­sul­tant, pub­lic pol­i­cy com­mu­ni­ca­tions strate­gist and long-time polit­i­cal activist. She is pres­i­dent of MK Com­mu­ni­ca­tions, a part­ner in Democ­ra­cy Part­ners and a founder and co-chair of the new­ly formed Chica­go Women Take Action.