20 Years of 9/11
Why the U.S. withdrawal from Afghanistan should be defended, and why America's perpetual war footing must be abandoned.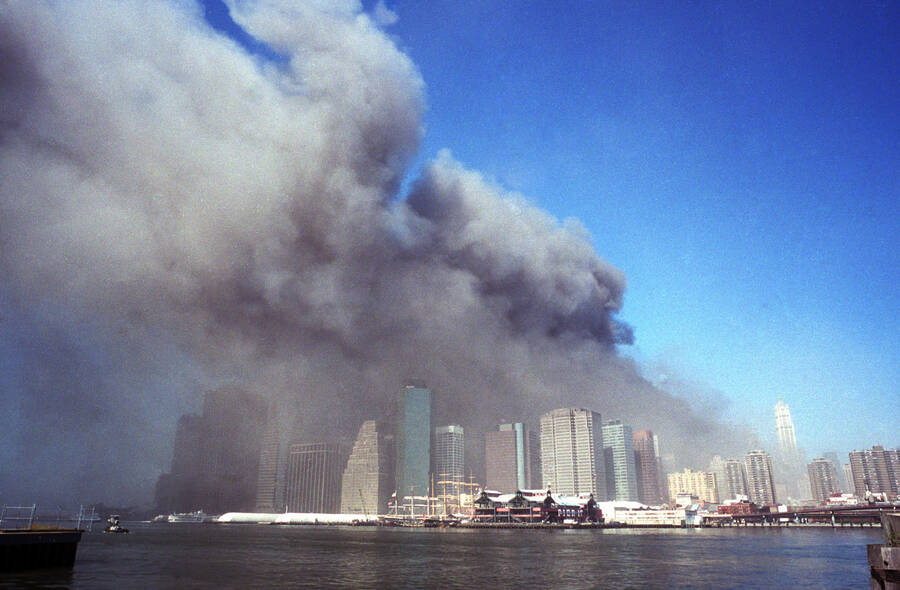 Twenty years after the 9/11 attacks, the so-called War on Terror — initiated by George W. Bush and continued by successive administrations since — has turned the whole world into a potential battlefield, forging a path of ruin across many countries, most horrifically Iraq and Afghanistan. While the Biden administration has (rightfully) withdrawn from Afghanistan, the open-ended and nebulous War on Terror continues, from drone strikes in Somalia to bombings in Iraq and Syria. Meanwhile, there is a growing bipartisan push for the U.S. to take a more confrontational posture toward China, one that is already resulting in the increased militarization of the Indo-Pacific region.
The staff of In These Times has spent the lead-up to this grim anniversary writing about why the U.S. withdrawal from Afghanistan should be defended, and why America's perpetual war footing must be abandoned.
The True Cost of 20 Years of the War on Terror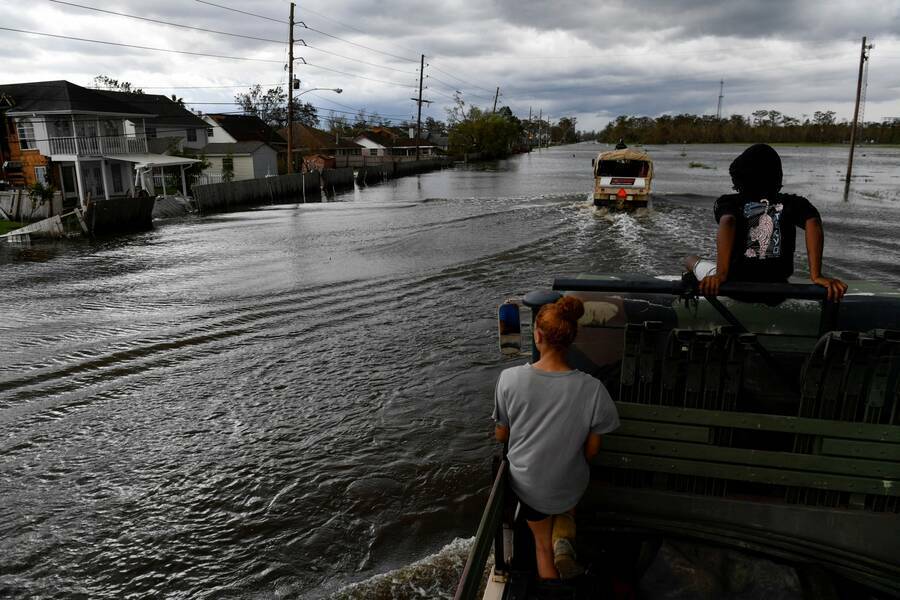 Catera Whitson (C) and Kyler Melancon (R) ride in the back of a high water truck as they volunteer to help evacuate people from homes after neighborhoods flooded in LaPlace, Louisiana on August 30, 2021.
PATRICK T. FALLON/AFP VIA GETTY IMAGES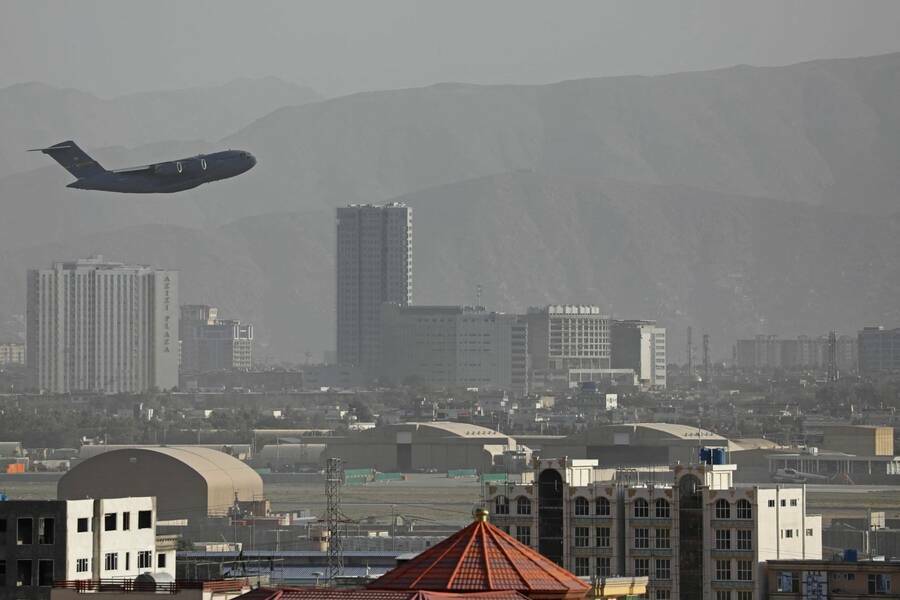 A U.S. Chinook military helicopter flies above the US embassy in Kabul on August 15, 2021.
WAKIL KOHSAR/AFP VIA GETTY IMAGES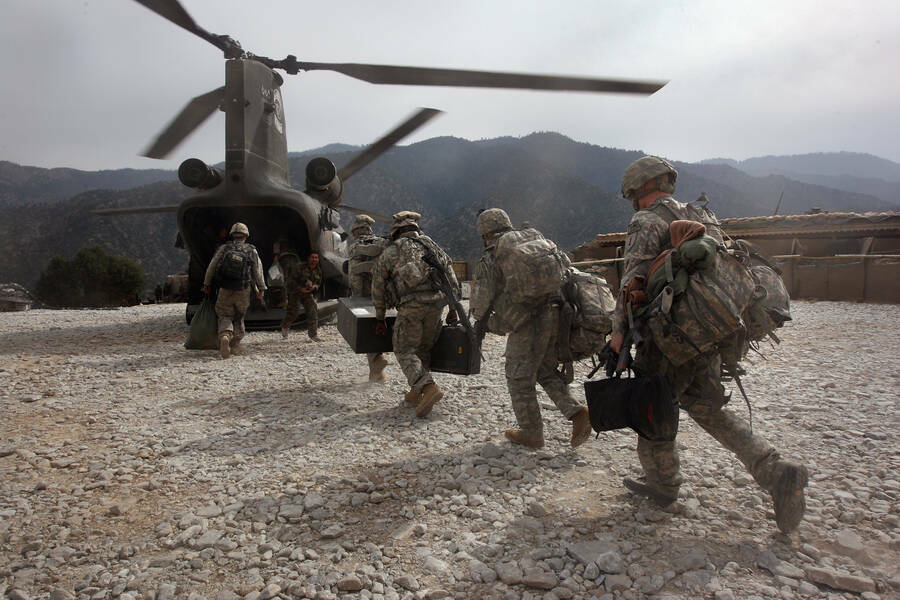 U.S. soldiers board an Army Chinook transport helicopter after it brought fresh soldiers and supplies to the Korengal Outpost on October 27, 2008 in the Korengal Valley, Afghanistan.
PHOTO BY JOHN MOORE/GETTY IMAGES
We also want to spotlight some of our earlier coverage. Readers of In These Times' investigative reporting over the years have seen that the reality on the ground in Afghanistan was far from the military propaganda echoed on America's cable news.

"The West's talk of women's rights in terms of jobs, education and not enforcing the veil is mostly lost on the women trapped in never-ending war," wrote Anna Badhken in a lyrical 2012 report from Balkh Province, where she spent weeks with the women of Pashtun farming village. For them, the ​"defining event of the war" was a U.S.-backed raid in the fall of 2001 in which they were orphaned, widowed and raped by a local warlord's militia. While their urban, educated counterparts feared the Taliban's return, the rural women remembered the reign of the Taliban as a relatively peaceful interlude, and just wanted an end to the privations of war: enough food, working infrastructure, protection from raids.
A 2017 piece by Afghanistan-based reporter May Jeong, ​"The U.S.-Trained Warlords Committing Atrocities in Afghanistan," supported by the Leonard C. Goodman Institute for Investigative Reporting, showed that that first 2001 raid was no fluke. Jeong meticulously documented villagers' accounts of a massacre in 2009 in which a warlord hunting for Taliban, accompanied by U.S. advisors, gunned down seven men working in the fields. Despite voluminous reports by human rights groups of such violations over the years, Jeong wrote, the U.S. was continuing to rely on Afghan militias, who cost a quarter of the price of U.S. troops.
Together, Badhken and Jeong's accounts intimately acquaint us with the people who must live with the hubris and devastation of U.S. imperialism — topics In These Times is dedicated to covering unsparingly.
Giving Tuesday: Support Progressive Journalism
Today is the single biggest day of the year for giving to nonprofits—last year, individual donors collectively gave more than $2.5 billion to nonprofit organizations in the U.S. alone on Giving Tuesday.
For In These Times, today also marks the kick-off of one of our most important fundraising drives ever.

Giving Tuesday began nearly a decade ago as a way to harness the power of collective giving and highlight the important work of nonprofit organizations. For In These Times, being a nonprofit is more than just a financial model. It is central to our very mission.
The traditional, for-profit news model was built on a foundation of corporate ad dollars. From the beginning, this has been a devil's bargain that limits what can be published by corporate media outlets and inevitably warps what they do print. In These Times is not beholden to any corporate interest.
Who are we beholden to? You—our community of readers. Support from readers allows In These Times to maintain our independence and speak truth to power. It is how we are able to continue publishing the stories readers—like you—want to read, and the voices that need to be heard in this political moment.

This Giving Tuesday, support independent, progressive journalism by making a tax-deductible donation to In These Times.
Giving Tuesday: Support Progressive Journalism