A Different Way of Doing Journalism
As an independent nonprofit, we're answerable to our readers and no one else.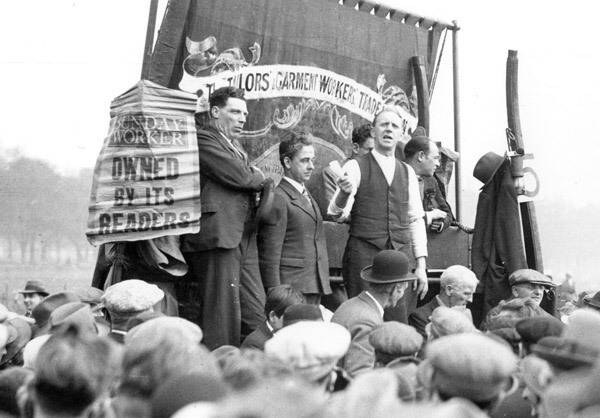 Cleaning out an office file cabinet a while back, I came across a slim, hardback accountant's ledger, dated 1976. It had been used to track some of the very first donations to In These Times, when the magazine (then a newspaper) was getting off the ground. There was a mix of familiar and unfamiliar names, many of whom were friends or family members of the magazine's founder, Jimmy Weinstein. The final name on the first page is Noam Chomsky, who gave $50 in March and then another $100 in June.
Publications big and small are looking to readers as a source of revenue, almost as a last resort. That's been our model all along.
The original ledger cut off after 121 names. Last year, more than 7,400 individuals donated to help keep us in print.
The support of these donors has helped In These Times weather some rough waters recently, both for the media and our country. The crisis in journalism began long before Donald Trump's attacks or the rise of ​"fake news." Even as Jimmy and his friends were launching In These Times as an independent alternative to corporate media, that same media was aggressively consolidating. That inevitably meant less reporting and more focus on the bottom line. Between 2007 and 2015, for example, the number of full-time journalists working at daily newspapers fell by almost 40 percent. More than 100 local newspapers closed in 2009 alone.
Today, most publications are built on one of two models: Rely on advertisers or rely on billionaires. Dozens of publications have banked big on online advertising, and, later, online video advertising. But in 2017, thanks to a new kind of corporate consolidation, more than 80 percent of all new online ad revenue went to just two companies — Facebook and Google.
And it should come as no surprise that billionaires who dabble in media ownership often don't treat their workers well. Every day seems to bring news of cutbacks and layoffs, in some cases seemingly out of spite — as when billionaire Joe Ricketts shut down the popular hyper-local websites DNAinfo and Gothamist one week after employees voted to unionize.
Now, publications big and small are looking to readers as a source of revenue, almost as a last resort. Derek Thompson, writing in The Atlantic, put it this way:
Digital media has pivoted to programmatic advertising, pivoted to native advertising, pivoted to venture capital, pivoted to Facebook, pivoted to distributed and pivoted to video. Here is a better experiment: Pivot to readers.
That's been In These Times' model all along. I've got the ledger to prove it. In 2017, advertising made up less than 2 percent of our total revenue. We've never had a billionaire bankrolling us and likely never will. As a nonprofit, we're answerable to our readers and no one else. And we're proud to be a union shop.
In 2017 a record number of donors stepped up to support us, and we're grateful for that. But to secure a future for the kind of journalism necessary in these precarious times, we need a new approach. For us, that means asking readers to think of themselves not just as subscribers, but as partners in publishing In These Times.
That's why we're trying something different. We're asking readers to invest in the kind of journalism they want to read — both in print and online — not just today but for the long-haul.
What does this mean? For readers, it means committing to make a small donation of just $5 or more each month — about the cost of two cups of coffee. For our journalism, however, it could be a game-changer. Having a base of Sustainers that we can count on, month to month, will give us the stability to invest in deeper reporting and allow us to cover stories that would otherwise go unreported.
It will also mean less scrambling to raise funds and fill budget shortfalls — which means less fundraising appeals for you. Trust us, we would rather spend more time producing stories you want to read and less time asking for money.
And to make this as good a deal as possible for you, for a limited time we're offering two big rewards to anyone who becomes an In These Times Sustainer by March 31: A free, ongoing subscription to the print magazine for as long as you're an active Sustainer, as well as a free (union made) In These Times tote bag.
In addition, as a Sustainer you'll receive exclusive access to updates, sneak-peaks, behind-the-scenes content and the opportunity to help shape our coverage by sharing your opinions and insights with In These Times editors.
Despite all the challenges facing independent media today, we're more optimistic than we've been in years. Because every day, readers are stepping up and showing that quality journalism matters to them — and that they're willing to pay to support it. If you want to be part of a new and better media landscape, sign up to become an In These Times Sustainer today.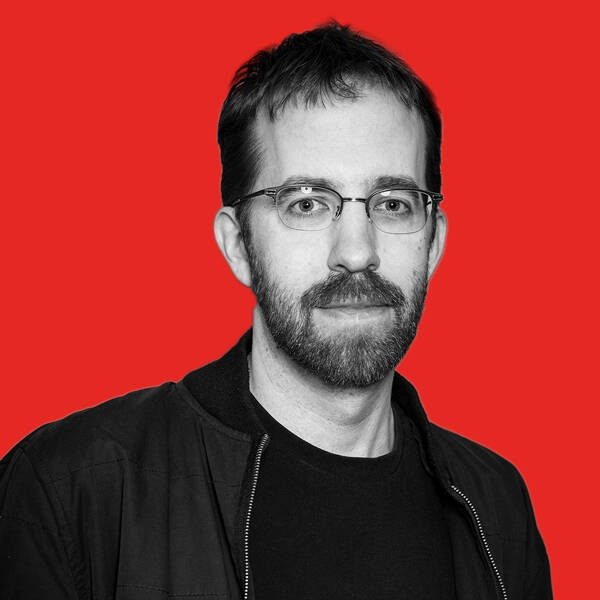 Christopher Hass was Executive Publisher of In These Times from 2016 through 2021, and interim Publisher in 2022. Before joining ITT, he spent eight years working on political and advocacy campaigns, including both the 2008 and 2012 Barack Obama presidential campaigns. He is also the former editor and publisher of P8NT Magazine.