The DNC Debate Rules Are Turning Small Donors Into a Racket
The new rules are an invitation—and maybe even a requirement—for candidates to buy their way onto the stage.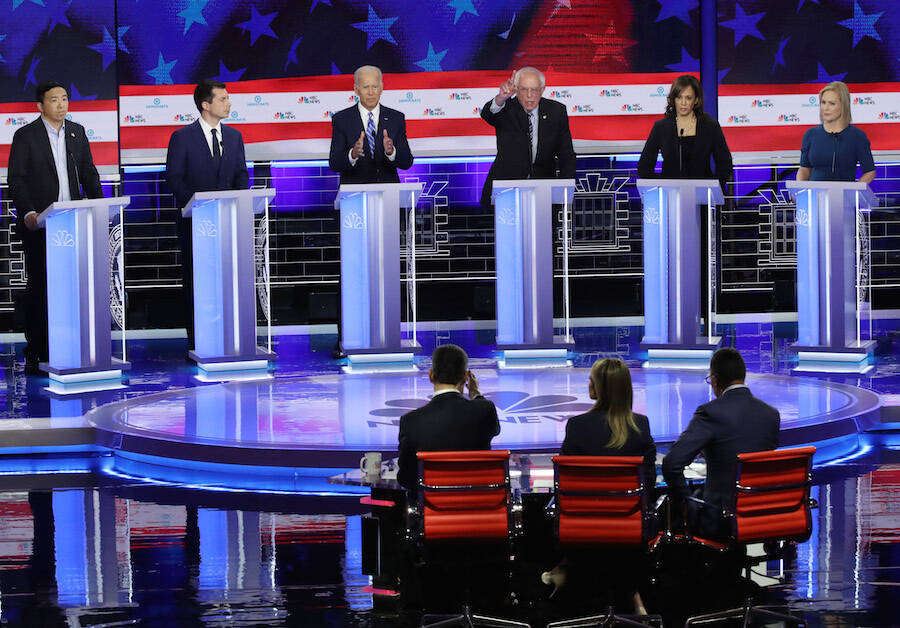 The deci­sion of who gets to par­tic­i­pate falls to the Demo­c­ra­t­ic Nation­al Com­mit­tee (DNC), which was bat­tered from all sides (includ­ing In These Times) with accu­sa­tions of bias dur­ing the 2016 pri­ma­ry. This time around things would be dif­fer­ent, the DNC promised. Among oth­er changes, can­di­dates were able to qual­i­fy for the first debates by one of two routes: per­for­mance in polls (the tra­di­tion­al mea­sure) or how many donors they have — even (and espe­cial­ly) those who give as lit­tle as $1.
Advertising firms have reportedly been quoting a cost of $40 and up for campaigns to acquire a single $1 donor.
A campaign's tal­ly of small donors is now viewed as a proxy for broad, grass­roots polit­i­cal sup­port — and a hall­mark of any good insur­gency. It began with Howard Dean in 2004. Barack Oba­ma used the approach to pow­er past Hillary Clin­ton in 2008. Bernie Sanders near­ly did the same in 2016. (Anoth­er can­di­date also mas­tered this approach last time around: Don­ald Trump.)
I saw first­hand the pow­er small-donor fundrais­ing can have, work­ing as part of the teams that helped Oba­ma raise record amounts of mon­ey in 2008 and again in 2012. But as more can­di­dates adopt this approach, we've also seen the rise of an indus­try cus­tom-built to deliv­er small donors, for any­one who can afford it. Can­di­dates with a large, estab­lished base of sup­port like Bernie Sanders, Eliz­a­beth War­ren and Joe Biden will like­ly meet any donor thresh­old the DNC sets. For every­one else, the new rules are an invi­ta­tion — and maybe even a require­ment — to buy your way onto the stage.
Adver­tis­ing firms have report­ed­ly been quot­ing a cost of $40 and up for cam­paigns to acquire a sin­gle $1 donor. In prac­tice, this amounts to a mas­sive trans­fer of cam­paign funds direct­ly to online ad plat­forms — 2020 can­di­dates are col­lec­tive­ly pay­ing more than $1 mil­lion a week to Face­book alone. Not only have fundrais­ing appeals become more numer­ous, they've become increas­ing­ly des­per­ate. Kirsten Gilli­brand (D‑N.Y.) plays beer pong to earn dona­tions. Julián Castro's mom pleads, ​"I'm humbly ask­ing for $1 to help my incred­i­ble son, Julián, qual­i­fy for the Demo­c­ra­t­ic Pres­i­den­tial debates." As a recent Vice News head­line sum­ma­rized: ​"2020 Democ­rats Are Lit­er­al­ly Beg­ging for $1 on Face­book." Even Bernie is offer­ing up copies of his lat­est book (cov­er price $27.99) for a buck.
In the end, all 20 can­di­dates in the first debate qual­i­fied by polling (with 14 meet­ing the donor thresh­old as well). For the third round of debate in Sep­tem­ber, the thresh­old will dou­ble (to 2% polling and 130,000 donors), and can­di­dates have to meet both cri­te­ria. Because each new donor is hard­er to bring in than the one before it, expect the des­per­a­tion (and spend­ing) to ramp up exponentially.
There's a les­son or two in all of this about unin­tend­ed con­se­quences. There's also a larg­er ques­tion the Left will need to con­tin­ue to grap­ple with mov­ing for­ward: Do we real­ly want mon­ey to be the mea­sure of a good candidate?
If we want a pol­i­tics focused on build­ing mass move­ments, then the price of entry should ulti­mate­ly be par­tic­i­pa­tion and sol­i­dar­i­ty. What we don't need is to encour­age politi­cians to become bet­ter huck­sters, offer­ing a brighter future for the low, low price of just $1.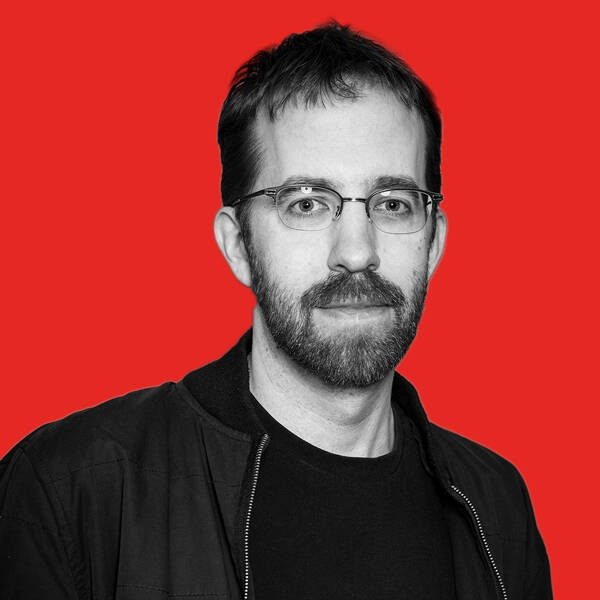 Christo­pher Hass is the exec­u­tive pub­lish­er of In These Times. Before join­ing ITT, he spent eight years work­ing on polit­i­cal and advo­ca­cy cam­paigns, includ­ing both the 2008 and 2012 Barack Oba­ma pres­i­den­tial cam­paigns. He is also the for­mer edi­tor and pub­lish­er of P8NT Mag­a­zine.