Tonight at 8:00 p.m. ET: Join Bernie Sanders and Sara Nelson for a special online event
We're moving our anniversary celebration online—and making it free for everyone.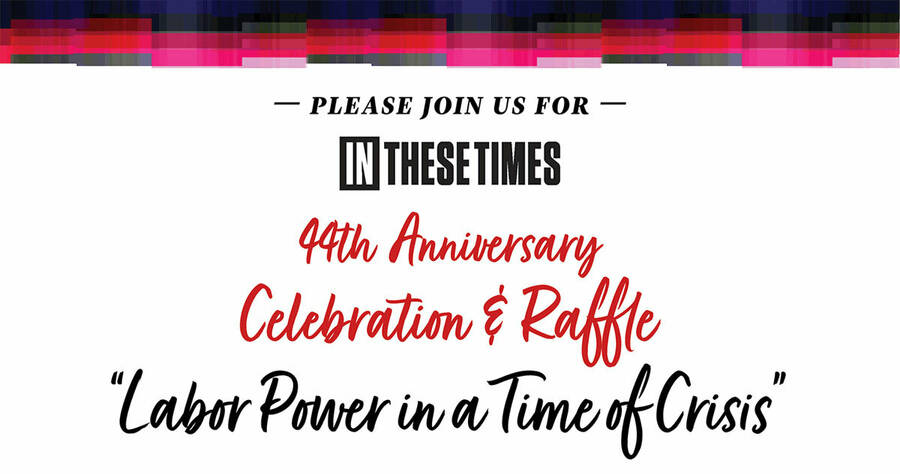 Tonight, starting at 8:00 p.m. Eastern Time, we'll be celebrating the 44th anniversary of In These Times. It's a tradition goes back to 1977, when the magazine celebrated its first anniversary with a daylong Chautauqua and nearly 500 guests. The past few years, we've hosted a more upscale gala (upscale for In These Times, at least; decidedly downscale for your average gala).
The event is our one chance each year to meet many of our most loyal readers and longtime friends in person. And as a fundraiser, it's a big part of how we make our annual budget. But like everyone, we've had to make tough choices recently about how to safely and responsibly act in the midst of a pandemic.
This year, we're moving our 44th anniversary celebration online — and making it free to all.
While it may not be quite the same, we have a great show planned, and we are thrilled to be able to welcome a larger (virtual) crowd than ever before.
Headlining the event will be Sara Nelson, president of the Association of Flight Attendants and one of the most exciting new voices in the labor movement. As our labor reporter Hamilton Nolan has pointed out time and again, we're living through the biggest labor story of our lives with Covid-19 right now.
And we're excited to announce that Senator Bernie Sanders will be providing a special welcome message to kick things off. Bernie is a longtime supporter of the magazine, as well as a past contributor. But more importantly, he is a lifelong, fierce advocate for workers' rights and union power.

The event is free to all, but registration is required — so RSVP now.
We hope to soon be able to raise a glass in solidarity in person, but for now, welcome to the first-ever virtual In These Times anniversary event.
Support this work
Reader donations, many as small as just $5, are what fund the work of writers like this—and keep our content free and accessible to everyone. If you support this work, will chip in to help fund it?

It only takes a minute to donate. Click here to make a tax-deductible donation.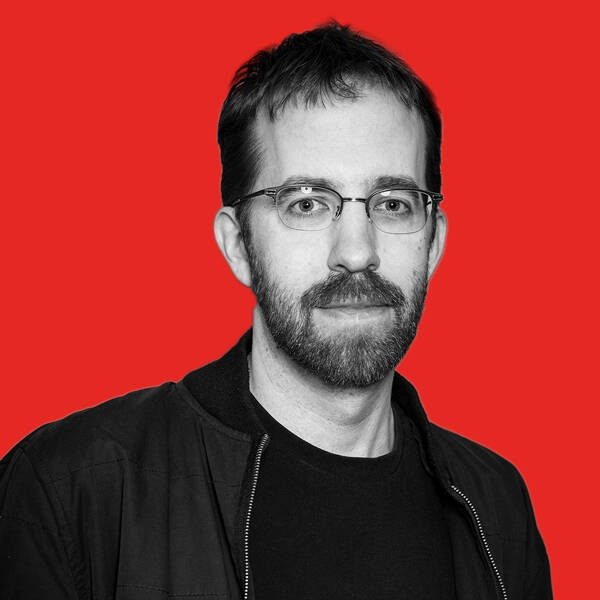 Christopher Hass is the executive publisher of In These Times. Before joining ITT, he spent eight years working on political and advocacy campaigns, including both the 2008 and 2012 Barack Obama presidential campaigns. He is also the former editor and publisher of P8NT Magazine.
Help support this work
As a reader-supported, nonprofit publication, all of the journalism In These Times produces is made possible by readers like you. If you support this work, will you chip in $5 or more to help fund it?