A Fight Builds Over Multi-Employer Pensions
Unions are stepping up to oppose a likely bill in Congress to slash benefits.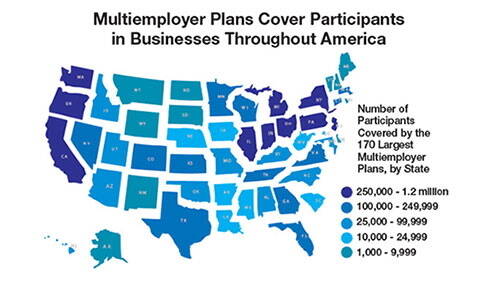 As Con­gress inch­es toward propos­ing leg­is­la­tion that would arguably enable the most sig­nif­i­cant changes to pri­vate pen­sion law in decades, oppo­si­tion from orga­nized labor is slow­ly mounting.
The ideal solution, Caldwell says, would be for Congress to give federal assistance to those funds that need it most, i.e. a 'bailout.'
In addi­tion to the Machin­ists, the first union to come out strong­ly against the pro­pos­al, the Team­sters, Steel­work­ers and Boil­er­mak­ers are now rais­ing con­cerns. The wave of rebelling unions marks the most sig­nif­i­cant oppo­si­tion that the pro­pos­al, which enjoys bipar­ti­san sup­port among the most influ­en­tial mem­bers of the House Edu­ca­tion and Work­force Com­mit­tee, has yet to encounter.
As In These Times has report­ed, the upcom­ing bill is expect­ed to close­ly mir­ror a Feb­ru­ary 2013 pro­pos­al [PDF] from the Nation­al Coor­di­nat­ing Com­mit­tee for Mul­ti­em­ploy­er Plans (NCCMP), a coali­tion of employ­ers and labor unions that admin­is­ter mul­ti-employ­er pen­sion plans (which are nego­ti­at­ed as part of some union contracts).
The NCCMP pro­pos­al would allow trustees of finan­cial­ly trou­bled mul­ti-employ­er pen­sion plans to slash ben­e­fits to cur­rent retirees. This could affect hun­dreds of thou­sands of the rough­ly 10 mil­lion work­ers cov­ered by this type of plan — most of them in con­struc­tion, but some in man­u­fac­tur­ing, retail, ser­vice or transportation.
The pro­pos­al is con­tro­ver­sial because it would breach the so-called ​"anti-cut­back" rules of the 1974 Employ­ee Retire­ment Income Secu­ri­ty Act (ERISA) and its 1980 amend­ment, which pro­hib­it trustees from slash­ing accrued ben­e­fits to cur­rent retirees. Defend­ers of the pro­pos­al argue that the reforms would only apply to a select few of the funds and are nec­es­sary in order to ensure the long-term sol­ven­cy of mul­ti-employ­er plans — which will have a total of $27 bil­lion in unfund­ed lia­bil­i­ties in 10 to 20 years, accord­ing to the Pen­sion Ben­e­fit Guar­an­ty Cor­po­ra­tion (PBGC), the gov­ern­ment-run agency that insures pri­vate pen­sions. Much of that pro­ject­ed deficit stems from two large plans in par­tic­u­lar: the Inter­na­tion­al Broth­er­hood of Team­sters' 410,000-member Cen­tral States Fund and an 118,000-member Unit­ed Mine Work­ers of Amer­i­ca fund. Since those funds are most like­ly meet the legislation's cri­te­ria, their retirees would be first in line to see their pen­sions cut.
NCCMP's exec­u­tive direc­tor told In These Times in Octo­ber that he expect­ed leg­is­la­tion to emerge by the end of the month. Although the gov­ern­ment shut­down slowed that process, the House Sub­com­mit­tee on Health, Employ­ment, Labor and Pen­sions held a hear­ing on the top­ic on Octo­ber 29. While Reps. Rush Holt (D‑N.J.) and Fred­er­i­ca Wil­son (D‑Fla.) appeared skep­ti­cal of the plan, they were in the minor­i­ty. The subcommittee's chair, Rep. Phil Roe (R‑Tenn.), its rank­ing mem­ber, Rep. Rob Andrews (D‑N.J.), and the chair of the full Edu­ca­tion and Work­force Com­mit­tee, Rep. John Kline (R‑Minn.), each voiced sup­port for grant­i­ng ben­e­fit-cut­ting author­i­ty to trustees.
​"Almost every­thing we do around here, every day is about pol­i­tics," said Andrews in his open­ing state­ment at the hear­ing. ​"This is one of the few things we're doing around here that is not about politics."
On the face of it, the pro­pos­al may indeed appear to Con­gress mem­bers to be a rel­a­tive­ly apo­lit­i­cal instance of coop­er­a­tion between busi­ness and labor. Over a dozen labor unions, includ­ing the Ser­vice Employ­ees Inter­na­tion­al Union (SEIU), the Team­sters and the Inter­na­tion­al Broth­er­hood of Elec­tri­cal Work­ers (IBEW), helped craft a Feb­ru­ary 2013 NCCMP report that became the basis of the pro­pos­al. And Sean McGar­vey, pres­i­dent of the AFL-CIO Build­ing and Con­struc­tion Trades Depart­ment, tes­ti­fied strong­ly in its favor at the hear­ing. (A spokesper­son for the Build­ing Trades declined to com­ment for this story.)
But the major­i­ty of the unions involved in the report have yet to pub­licly indi­cate where they stand on the pen­sion-cut­ting pro­pos­al — and sev­er­al are now tak­ing a pub­lic stand against it.
The most notable — because of both its size and its par­tic­i­pa­tion in the Cen­tral States Fund — is the Team­sters. On the eve of Tuesday's hear­ing, Team­sters Pres­i­dent James Hof­fa sub­mit­ted a let­ter [PDF] to the sub­com­mit­tee stat­ing, ​"We can­not at this time sup­port any pro­pos­al that would cut accrued ben­e­fits of par­tic­i­pants, includ­ing cut­ting the pen­sion ben­e­fits of cur­rent retirees in endan­gered plans."
Speak­ing with In These Times, union spokesper­son Bret Cald­well elab­o­rat­ed on what exact­ly that means.
​"The Team­sters believe that we have to pro­tect the integri­ty of our pen­sion sys­tem, that these work­ers earned these ben­e­fits and they deserve for them to be paid," Cald­well says. ​"And we've got to find a way to do that. If Con­gress can bail out the banks and these bank CEOs can con­tin­ue to make hun­dreds of mil­lions of dol­lars off the backs of tax­pay­ers, then we think that retirees deserve to be protected."
The ide­al solu­tion, Cald­well says, would be for Con­gress to give fed­er­al assis­tance to those funds that need it most, i.e. a ​"bailout." The Team­sters, like the oth­er three unions that sub­mit­ted state­ments in oppo­si­tion to grant­i­ng trustees spe­cial author­i­ty to cut ben­e­fits, have also all asked Con­gress to explore a num­ber of alter­na­tives that the AARP sub­mit­ted to the sub­com­mit­tee in June.
In addi­tion to a bailout of the indi­vid­ual funds that are soon fac­ing insol­ven­cy, those alter­na­tives could include increased fed­er­al sup­port for the PBGC, hik­ing up the small pre­mi­ums that plans cur­rent­ly pay to the PBGC, facil­i­tat­ing merg­ers between healthy and unhealthy plans, and extend­ing low-inter­est loans to strug­gling funds.
Cald­well also tells In These Times that the union is prepar­ing to launch a cam­paign against leg­is­la­tion that includes grant­i­ng spe­cial pen­sion-cut­ting author­i­ty to trustees. He says those plans are still very much in the ear­ly stages, but that the Team­sters even­tu­al­ly hope to build a coali­tion with oth­er unions and retiree advo­ca­cy groups like AARP and the Alliance for Retired Amer­i­cans. Cald­well says it's too soon to say whether or not the cam­paign — which he esti­mates will be ready to launch ear­ly in 2014 — will specif­i­cal­ly ask for a fed­er­al bailout, but says it will cer­tain­ly express strong oppo­si­tion to grant­i­ng trustees the pro­posed pen­sion-slash­ing authority.
A few oth­er unions, despite rep­re­sent­ing mem­bers who are for the most part in finan­cial­ly sta­ble plans that would be spared the imme­di­ate impact of even­tu­al leg­is­la­tion, have come out in oppo­si­tion to the plan: the Inter­na­tion­al Asso­ci­a­tion of Machin­ists and Aero­space Work­ers (IAMAW), Inter­na­tion­al Broth­er­hood of Boil­er­mak­ers (IBB) and Unit­ed Steel­work­ers (USW). These unions share a com­mon con­cern that mod­i­fy­ing the core of ERISA is a slip­pery slope — once you allow a few pen­sion plans to start chop­ping away, the argu­ment goes, what's to stop oth­er funds from ask­ing for the same authority?
​"Our con­cern is not for our pen­sion plan, which is healthy, but real­ly because it opens the door to mod­i­fy­ing ERISA in a way that we think is a ter­ri­ble idea," says Frank Larkin, com­mu­ni­ca­tions direc­tor for the Machin­ists union, which sub­mit­ted a state­ment to the sub­com­mit­tee and issued a press release con­demn­ing the plan.
The 70,000-member Boil­er­mak­ers union also issued a state­ment to the sub­com­mit­tee oppos­ing the proposal's changes to ERISA. Like the Machin­ists, the Boil­er­mak­ers rep­re­sent mem­bers in plans that, by all pub­lic accounts, are doing just fine.
Cecile Con­roy, direc­tor of leg­isla­tive affairs for the union, says it was a dif­fi­cult deci­sion to come out in oppo­si­tion — espe­cial­ly because of the views of the umbrel­la AFL-CIO Build­ing Trades Depart­ment, with which many of the unions or their indi­vid­ual locals are affil­i­at­ed. But with Pres­i­dent McGar­vey tes­ti­fy­ing in sup­port of the plan, Con­roy says it was impor­tant for her union to clar­i­fy where it stands on the mat­ter for the sake of its members.
​"Going in and mon­key­ing around with ERISA to be able to give trustees the abil­i­ty to do that — it caus­es us grave con­cern," Con­roy says. ​"What a ter­ri­ble mes­sage that would send to our Boil­er­mak­er retirees who have worked so hard — cut off one of the legs of the three-legged stool that unions rep­re­sent: wages, health­care, pensions."
The Unit­ed Steel­work­ers also sub­mit­ted a state­ment pri­or to the hear­ing that encour­aged the com­mit­tee to ​"explore addi­tion­al alter­na­tives oth­er than cut­ting accrued ben­e­fits to mul­ti-employ­er plans" and ref­er­enced the alter­na­tives in the AARP's pro­pos­al. The USW has one 75,000-member fund that isn't exact­ly in great shape [PDF]. The PACE Indus­try Union-Man­age­ment Pen­sion Fund is con­sid­ered to be in ​"crit­i­cal" sta­tus, accord­ing to pen­sion law guide­lines, which gen­er­al­ly means that it is less than 65 per­cent fund­ed. A Steel­work­ers spokesper­son declined to com­ment for this story.
Nowhere to go?
One of the biggest sell­ing points advanced by sup­port­ers of the NCCMP pro­pos­al is the claim that there are no alter­na­tives. The plan might be a tough pill to swal­low, they say, but at least it acknowl­edges the fact that there's a lack of polit­i­cal will to find the ide­al solu­tion in today's Congress.
Tom Nyhan, exec­u­tive direc­tor of the Cen­tral States Fund, is per­haps the most vocal pro­po­nent of this view.
​"I agree … that one of the fun­da­men­tal rules of ERISA was the anti-cut­back role," Nyhan said at the hear­ing last week. ​"But there's anoth­er fun­da­men­tal rule that's going to trump that and that's called arith­metic. It's not a ques­tion of if they're going to be ben­e­fit cuts. There are going to be ben­e­fit cuts. The ques­tion is when and how they're going to happen."
Nyhan has said that he would sup­port a con­gres­sion­al bailout of his fund and oth­ers, but doesn't see it hap­pen­ing any­time soon. The last attempt to give some fed­er­al assis­tance to mul­ti-employ­er plans, he points out, went down in flames. Unlike the bank accounts insured by the Fed­er­al Deposit Insur­ance Cor­po­ra­tion (FDIC), pen­sions are not ful­ly insured by the PBGC. That means that if a plan fails, the agency is only oblig­at­ed to cov­er a small por­tion of the promised ben­e­fits. The leg­is­la­tion in 2010 would have essen­tial­ly extend­ed greater fed­er­al pro­tec­tions to mul­ti-employ­er plans.
Randy DeFrehn, direc­tor of the NCCMP, echoes Nyhan's critique.
​"Bank­ing on a bailout from Con­gress or bury­ing our heads in the sand and hop­ing for the best are not long-term solu­tions to a very com­pli­cat­ed and expen­sive prob­lem," DeFrehn wrote in an email to In These Times.
Rep. Kline, too, had some harsh words for the dis­sent­ing unions at last week's hearing.
​"I'm afraid that some­times the lead­er­ship is just not being hon­est with their mem­bers," Kline said. ​"Despite the fail­ure of pre­vi­ous leg­is­la­tion, they've appar­ent­ly delud­ed them­selves into think­ing that self-help is unnec­es­sary because the fed­er­al gov­ern­ment will bail out these plans. And I don't see that as an option."
The Team­sters' Cald­well brush­es aside the charge that union lead­ers who oppose the plan are being irresponsible.
​"We're telling our mem­bers what the risks are. And what we're say­ing is that cut­ting mem­bers' accrued ben­e­fits shouldn't be the first step, that there are alter­na­tives to sav­ing these mem­bers' pen­sions. Rep­re­sen­ta­tive Kline and oth­ers aren't being hon­est with America's work­ers," he says. ​"Con­gress can fix this. They're choos­ing not to. We want to put pres­sure on Con­gress to fix this."
At this junc­ture, the rebelling unions are still far from coa­lesc­ing around an alter­na­tive piece of leg­is­la­tion. That like­ly won't hap­pen until the NCCMP-backed leg­is­la­tion actu­al­ly makes it to the floor — after all, it's dif­fi­cult to build oppo­si­tion to a bill that isn't even yet pub­lic. Accord­ing­ly, it remains unclear what exact­ly an alter­na­tive bill would look like.
But what's becom­ing clear is that the coop­er­a­tive, bipar­ti­san spir­it that has per­me­at­ed much of the con­ver­sa­tion about mul­ti-employ­er pen­sion reform is begin­ning to disintegrate.
The Team­sters, how­ev­er, are intent on reclaim­ing the lan­guage of non-partisanship.
​"I think the mes­sage to our leg­is­la­tors is, this isn't a par­ti­san issue, this is an Amer­i­can issue," Cald­well says. ​"Are we going to pro­tect the peo­ple who have put their careers and lives on the line in their wan­ing years or are we gonna let them suffer?"
The Inter­na­tion­al Asso­ci­a­tion of Machin­ists (IAM) is a spon­sor of In These Times.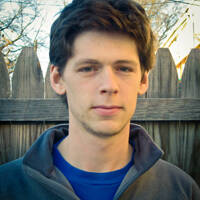 Cole Stan­gler
writes about labor and the envi­ron­ment. His report­ing has also appeared in The Nation, VICE, The New Repub­lic and Inter­na­tion­al Busi­ness Times. He lives in Paris, France. He can be reached at cole[at]inthesetimes.com. Fol­low him
@colestangler
.