We wanted to make sure you didn't miss the announcement of our new Sustainer program. Once you've finished reading, take a moment to check out the new program, as well as all the benefits of becoming a Sustainer.

BUTTE, Montana – Drinking a pint in Butte, Montana's M&M bar should be an entry in a ​"Things to Do Before You Die" book. Sitting in this historic watering hole that has been open 24/7 for most of the last century, you get to imbibe rich spirits – local beers and ghosts of ages past.
When I hit the M&M this week, though, the wood-paneled walls told fewer tales of copper kings like Marcus Daly and hometown heroes like Evel Knievel, and more stories of new political power. Plastered amid the ever-present St. Patrick's Day trappings were Obama for President signs — artifacts from the senator's recent visit.
While Butte's Finlen Hotel brandishes faded photographs of John F. Kennedy's 1959 stay, major presidential candidates don't normally visit frontier mining towns. But a funny thing happened on the way to the Democratic convention in Denver: The Intermountain West – in its understated style – has become the most important political battleground in America.
Today, 22 Electoral College votes in the area are up for grabs, meaning this vast expanse is more pivotal than Ohio. And that's only the beginning of the Rocky Mountain region's burgeoning influence on energy, taxes, trade and health care.
For example, Senate Energy Committee Chairman Jeff Bingaman (D‑N.M.) – and thus the complex politics of his home state – will have an enormous impact on petroleum and climate policy. And whatever legislation he crafts will be shaped by four congressional races along a stretch of I‑25 that cuts through a tri-state oil and gas boom.
In Wyoming, Gary Trauner's campaign promoting a more diversified energy economy could make him the state's first Democratic congressman since before Dick Cheney was a representative. In Colorado, Rep. Mark Udall (D‑Colo.), a conservation movement hero, is competing for a Senate seat against Republican ​"Big Oil" Bob Schaffer, a former energy executive. And in New Mexico, Senate candidate Tom Udall and House candidate Martin Heinrich, both Democrats, are waging pro-environment campaigns against traditional drill-at-all-cost Republican opponents.
If Democrats lose these elections, the party will probably hesitate to embrace transformative energy initiatives for fear of future defeats. But should these challengers prevail, they will prove that even in fossil fuel country, candidates can win the most contested races on green platforms. That would likely prompt a more aggressive departure from the Bush administration's energy agenda.
No state, however, will play a more direct role in forging – or derailing – change than Montana. That's because of Democratic Sen. Max Baucus, whose position chairing the committee overseeing tax, trade and health care makes him one of the planet's most powerful people.
Baucus has long been a shill's shill, quietly pocketing campaign contributions in exchange for backing everything from President Clinton's job-killing trade policies to President Bush's billionaire tax breaks. But that corruption may collide with a populist election mandate opposing ​"free" trade, backing tax reform and demanding universal health care. Baucus' decision to support or inhibit such a mandate could determine its legislative prospects, meaning pressure from grassroots progressive groups like Forward Montana will be crucial.
Until now, the political Establishment has ignored the West. At best, the region has been treated as a colony to be exploited by East Coast industrialists and West Coast white flighters. More often, it is portrayed as American Siberia, with celebrity blowhards occasionally dropping in to pen patronizing stories mimicking zoological travelogues (My favorite was Time​'s Joe Klein telling readers that Coloradoans are ​"large people, as Westerners tend to be.").
Such condescension ought to begin receding as the square states become increasingly central in national politics. Indeed, for those trying to determine where America's destiny will be forged, the motto made famous by Horace Greeley is more poignant than ever: Go west, young man.
Be a Sustainer
We surveyed thousands of readers and asked what they would like to see in a monthly giving program. Now, for the first time, we're offering three different levels of support, with rewards at each level, including a magazine subscription, books, tote bags, events and more—all starting at less than 17 cents a day. Check out the new Sustainer program.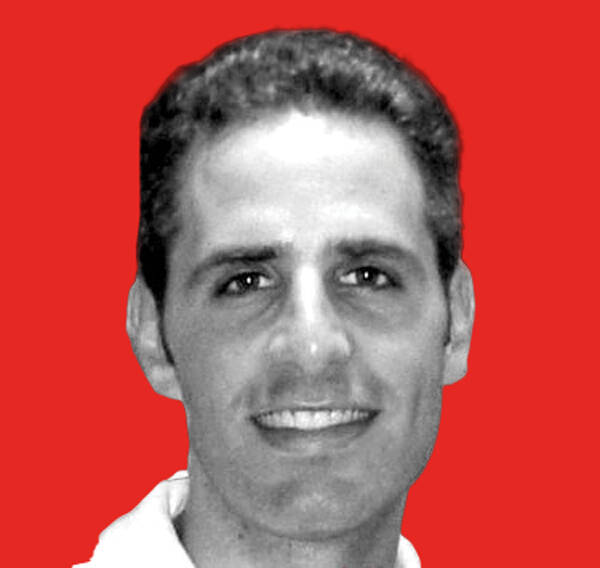 David Sirota
is an awardwinning investigative journalist and an
In These Times
senior editor. He served as speech writer for Bernie Sanders'
2020
campaign. Follow him on Twitter @davidsirota.