Should General Electric Clean Up its Pollution in New York? Gov. Andrew Cuomo Isn't Sure.
The New York governor is being pressured to make General Electric finish its cleanup of the Hudson River.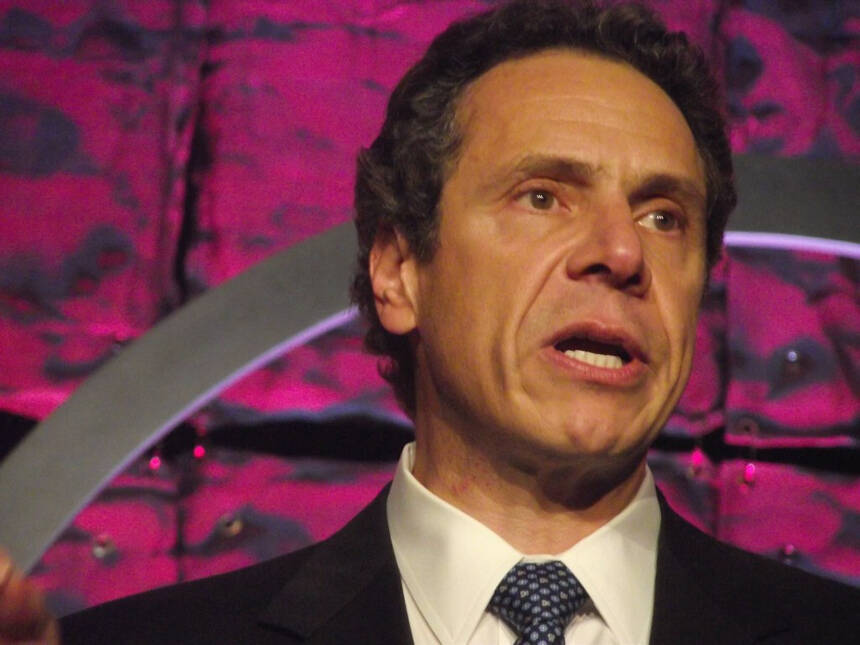 Envi­ron­men­tal groups and Demo­c­ra­t­ic leg­is­la­tors are pres­sur­ing New York Gov. Andrew Cuo­mo to say that Gen­er­al Elec­tric must con­tin­ue clean­ing up the mas­sive pol­lu­tion the com­pa­ny dumped into the Hud­son Riv­er from 1947 to 1977. Cuomo's own envi­ron­men­tal offi­cials say the pol­lu­tion con­tin­ues to cause ​"ongo­ing con­t­a­m­i­na­tion," and fed­er­al offi­cials warn that GE's plan to end its cleanup this fall could harm the effort to restore the river's ecosystem.
While Cuomo declines to offer a clear position on GE's cleanup efforts, he has been outspoken in his support for the company, which has donated more than $400,000 to political groups backing the governor.
But the Demo­c­ra­t­ic gov­er­nor — who has ben­e­fit­ed from GE's cam­paign cash — is declin­ing to say whether he agrees.
In com­ments to reporters in Albany ear­li­er this month, the gov­er­nor said he thinks the com­pa­ny should ​"fol­low the law and the agree­ments that have been made." Under the 2002 agree­ment in ques­tion, GE is plan­ning to shut down its cleanup oper­a­tions at the end of 2015 — which, envi­ron­men­tal groups claim, will leave behind at least 35 per­cent of the car­cino­genic poly­chlo­ri­nat­ed biphenyls (PCBs) the com­pa­ny dumped into the riv­er dur­ing the mid-20th century.
"I know there are claims for [GE] to do more above and beyond that," Cuo­mo said of the request by leg­is­la­tors and envi­ron­men­tal groups. But, he added, ​"I haven't real­ly looked into that."
Con­ser­va­tion groups said that unless Cuo­mo takes action, the cleanup of one of the nation's biggest envi­ron­men­tal dis­as­ters will end pre­ma­ture­ly, leav­ing car­cino­genic PCBs in New York's largest waterway.
"Gov­er­nor Cuo­mo has a cru­cial role to play, giv­en New York's role as a trustee of the Hud­son Riv­er nat­ur­al resource, con­t­a­m­i­nat­ed for decades by GE's tox­ic chem­i­cals," said Ned Sul­li­van, who runs the envi­ron­men­tal group Scenic Hud­son. Sul­li­van served as an envi­ron­men­tal offi­cial in the admin­is­tra­tion of Mario Cuo­mo, Andrew Cuomo's father. ​"This is a lega­cy issue for Gov­er­nor Cuo­mo. He will either use his author­i­ty and per­sua­sive pow­ers to push GE to per­form a com­pre­hen­sive cleanup, or he will leave the Hud­son and upstate econ­o­my dam­aged for future generations."
Demo­c­ra­t­ic state Sen. Brad Hoyl­man — who wrote leg­is­la­tors' let­ter to Cuo­mo ask­ing him to sup­port an ongo­ing cleanup — said the gov­er­nor's com­ments will not deter the cam­paign to force GE to con­tin­ue the dredging.
"This does­n't change the fact that GE has only com­plet­ed 65 per­cent of its cleanup of the Hud­son," Hoyl­man told Inter­na­tion­al Busi­ness Times. ​"I'll con­tin­ue to work with my col­leagues, envi­ron­men­tal groups and local com­mu­ni­ties to make sure GE fin­ish­es its cleanup of one of our state's most trea­sured nat­ur­al resources."
GE has called its oper­a­tions ​"one of the largest and most suc­cess­ful envi­ron­men­tal cleanup projects ever under­tak­en in the Unit­ed States." But Mar­garet Byrne, an offi­cial at the U.S. Fish and Wildlife Ser­vice who is the agen­cy's assess­ment and restora­tion man­ag­er for the Hud­son Riv­er, raised ques­tions about GE's plan to shut down its dredg­ing operations.
Her agency recent­ly released a report show­ing that ground­wa­ter in some upstate towns remains con­t­a­m­i­nat­ed by GE's chem­i­cals. With­out GE's dewa­ter­ing facil­i­ty, she told IBTimes, ​"the addi­tion­al removal of con­t­a­m­i­nat­ed sed­i­ments would be less feasible."
While Cuo­mo declines to offer a clear posi­tion on GE's cleanup efforts, he has been out­spo­ken in his sup­port for the com­pa­ny, which has donat­ed more than $400,000 to polit­i­cal groups back­ing the gov­er­nor. In recent weeks, Cuo­mo has offered GE $50 mil­lion in tax­pay­er sub­si­dies for a planned pack­ag­ing facil­i­ty in upstate New York. Those sub­si­dies were not con­tin­gent on GE remov­ing all PCBs from the Hud­son Riv­er, which inspired crit­i­cism from some Demo­c­ra­t­ic law­mak­ers in New York state.
"Before NY tax­pay­ers fork over $50 mil­lion, GE needs to com­plete­ly fin­ish clean­ing up their mess in the Hud­son," said Sen. Liz Krueger in a tweet.
Will Cuo­mo lis­ten to the crit­i­cism? Or will he stand by as a cor­po­rate behe­moth refus­es to remove all of its pol­lu­tion from the Hud­son? The governor's answer will help deter­mine the future of one of America's most impor­tant waterways.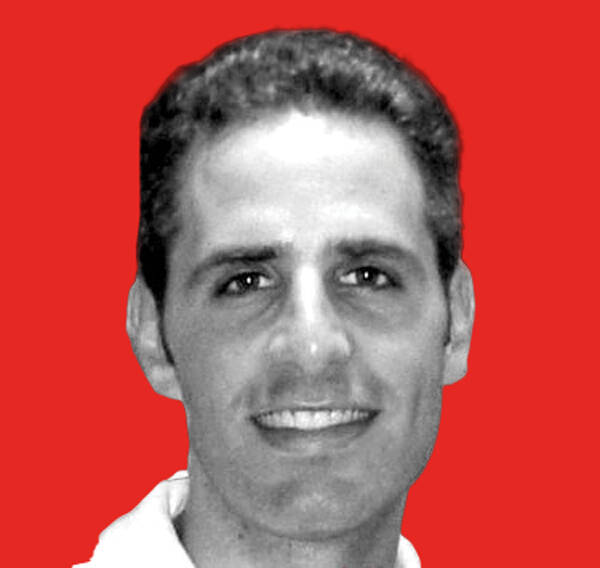 David Siro­ta
is an award­win­ning inves­tiga­tive jour­nal­ist and an
In These Times
senior edi­tor. He served as speech writer for Bernie Sanders'
2020
cam­paign. Fol­low him on Twit­ter @davidsirota.