Under Obama Administration, Federal Prosecution of White-Collar Crime Hits 20-Year Low
Prosecutions have fallen 36 percent since the Clinton years despite calls from Democratic presidential candidates for more pressure on Wall Street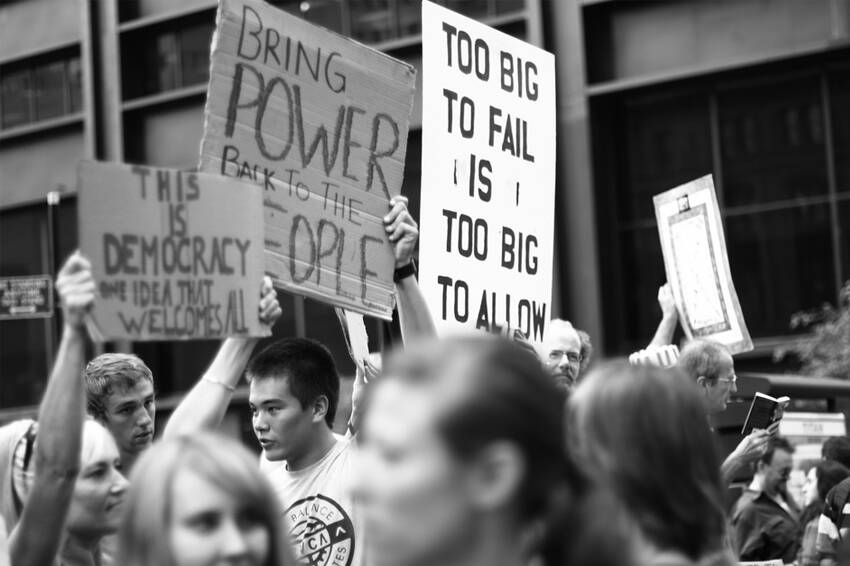 Just a few years after the finan­cial cri­sis, a new report tells an impor­tant sto­ry: Fed­er­al pros­e­cu­tion of white-col­lar crime has hit a 20-year low.
In 2012, President Obama pledged to "hold Wall Street accountable" for financial misdeeds related to the financial crisis. But as financial industry donations flooded into Obama's re-election campaign, his Justice Department officials promoted policies that critics say embodied a "too big to jail" doctrine for financial crime.
The analy­sis by Syra­cuse Uni­ver­si­ty shows a more than 36 per­cent decline in such pros­e­cu­tions since the mid­dle of the Clin­ton admin­is­tra­tion, when the decline began. Land­ing amid calls from Demo­c­ra­t­ic pres­i­den­tial can­di­dates for more Wall Street pros­e­cu­tions, the report notes that the pro­ject­ed num­ber of pros­e­cu­tions this year is 12 per­cent less than last year and 29 per­cent less than five years ago.
"The decline in fed­er­al white-col­lar crime pros­e­cu­tions does not nec­es­sar­i­ly indi­cate there has been a decline in white-col­lar crime," Syra­cuse researchers note. ​"Rather, it may reflect shift­ing enforce­ment poli­cies by each of the admin­is­tra­tions and the var­i­ous agencies."
Under­scor­ing that asser­tion is a recent study by researchers at George Mason Uni­ver­si­ty track­ing the increased use of spe­cial Jus­tice Depart­ment agree­ments that allow cor­po­ra­tions — and often their exec­u­tives — to avoid being pros­e­cut­ed. Before 2003, researchers found, the Jus­tice Depart­ment offered almost no such deals. The researchers report that from 2007 to 2011, 44 per­cent of cas­es were resolved through the deals — known as deferred pros­e­cu­tion agree­ments and non-pros­e­cu­tion agreements.
In 2012, Pres­i­dent Oba­ma pledged to ​"hold Wall Street account­able" for finan­cial mis­deeds relat­ed to the finan­cial cri­sis. But as finan­cial indus­try dona­tions flood­ed into Obama's re-elec­tion cam­paign, his Jus­tice Depart­ment offi­cials pro­mot­ed poli­cies that crit­ics say embod­ied a ​"too big to jail" doc­trine for finan­cial crime.
In a 2012 speech, for exam­ple, the head of the Jus­tice Department's crim­i­nal divi­sion, Lan­ny Breuer, said ​"col­lat­er­al con­se­quences of an indict­ment," such as lay­offs, loss­es for cor­po­rate share­hold­ers and the health of an indus­try, fac­tor into the Oba­ma administration's pros­e­cu­to­r­i­al decisions.
"In reach­ing every charg­ing deci­sion, we must take into account the effect of an indict­ment on inno­cent employ­ees and share­hold­ers," said Breuer.
Sim­i­lar­ly, in 2013, Obama's attor­ney gen­er­al, Eric Hold­er, told con­gres­sion­al law­mak­ers that when it comes to banks, ​"I am con­cerned that the size of some of these insti­tu­tions becomes so large that it does become dif­fi­cult to pros­e­cute them." He said there is an ​"inhibit­ing impact" on the Oba­ma Jus­tice Department's will­ing­ness to pros­e­cute a bank when bring­ing a crim­i­nal charge "[would] have a neg­a­tive impact on the nation­al economy."
Holder's 2013 com­ments were fore­shad­owed by a 1999 memo he wrote as deputy attor­ney gen­er­al dur­ing the Clin­ton admin­is­tra­tion. In it, Hold­er rec­om­mend­ed that pros­e­cu­tors con­sid­er "[c]ollateral con­se­quences, includ­ing dis­pro­por­tion­ate harm to share­hold­ers and employ­ees not proven per­son­al­ly cul­pa­ble" before attempt­ing to con­vict cor­po­ra­tions for wrongdoing.
In May, the House Finan­cial Ser­vices Com­mit­tee sub­poe­naed the Jus­tice Depart­ment about the pol­i­cy. A press release from com­mit­tee chair­man Jeb Hen­sar­ling, R‑Texas, assert­ed that the Oba­ma admin­is­tra­tion was ​"stonewalling" in pro­vid­ing more details about ​"whether deci­sions are being made to pros­e­cute or not pros­e­cute finan­cial insti­tu­tions based upon their size."
Pri­or to serv­ing in the Oba­ma Jus­tice Depart­ment, both Breuer and Hold­er worked at white-col­lar defense firm Cov­ing­ton & Burl­ing. Both of them went back to work for the firm again imme­di­ate­ly after leav­ing their gov­ern­ment posts.
For his part, Hold­er has recent­ly defend­ed the administration's record of not pros­e­cut­ing any indi­vid­ual finan­cial exec­u­tive involved in the finan­cial cri­sis. He says the fines the admin­is­tra­tion has assessed against finan­cial insti­tu­tions were effective.
"Peo­ple tend to under­val­ue what we did with the banks," Hold­er told the Finan­cial Times. ​"Giv­en the nature of the penal­ties that were extract­ed, giv­en the inter­ac­tions that we had with peo­ple at the banks, with those attor­neys who rep­re­sent­ed the banks, I think the cul­tures have changed."
Left unex­plained is how those cul­tures have sup­pos­ed­ly changed when many of the same indi­vid­u­als who were involved in the finan­cial cri­sis have man­aged to avoid any punishment.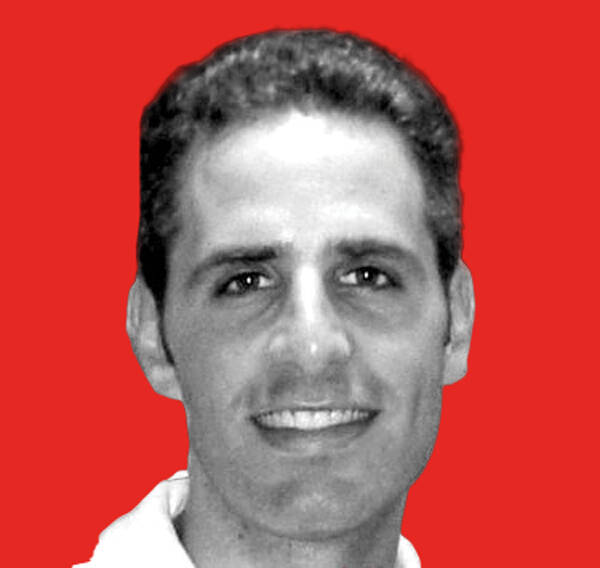 David Siro­ta
is an award­win­ning inves­tiga­tive jour­nal­ist and an
In These Times
senior edi­tor. He served as speech writer for Bernie Sanders'
2020
cam­paign. Fol­low him on Twit­ter @davidsirota.