Who's Really To Blame for Detroit's Financial Problems?
Three painfully simple questions for Gov. Rick Snyder and officials.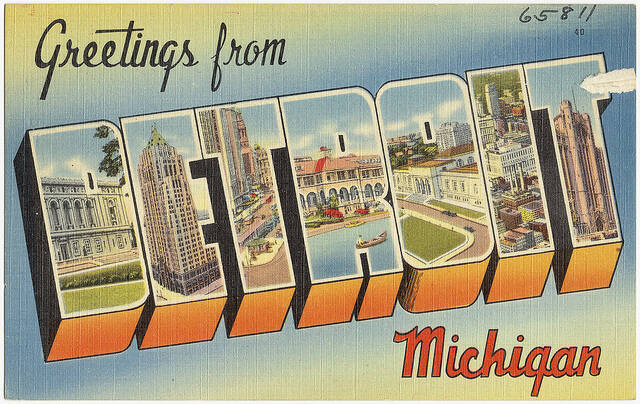 Though they are impor­tant, let's be hon­est: Munic­i­pal bud­get fig­ures can be mind-numb­ing­ly bor­ing. Even in high-pro­file, high-stakes dra­mas like Detroit's bank­rupt­cy, the sheer flood of num­bers can encour­age peo­ple to sim­ply tune it all out for fear of being fur­ther confused.
Though these questions have mostly been ignored, continuing to ask them can at least highlight the fact that something nefarious is happening right now in the Motor City.
Thus, in the inter­est of not putting you to sleep or fur­ther per­plex­ing you, here are three painful­ly sim­ple ques­tions about Detroit's bank­rupt­cy. Though these ques­tions have most­ly been ignored, con­tin­u­ing to ask them can at least high­light the fact that some­thing nefar­i­ous is hap­pen­ing right now in the Motor City.
1. Why are Detroit offi­cials simul­ta­ne­ous­ly mov­ing to cut munic­i­pal work­ers' pen­sions while spend­ing hun­dreds of mil­lions of dol­lars on a new pro­fes­sion­al hock­ey stadium?
Gov. Rick Sny­der, R‑Mich., and his appoint­ed emer­gency man­ag­er Kevyn Orr are plead­ing pover­ty to jus­ti­fy cuts to the aver­age Detroit munic­i­pal work­er's $19,000-a-year pen­sion. Yet, they are also say­ing they have plen­ty of mon­ey avail­able to con­tin­ue a planned $285 mil­lion tax­pay­er sub­sidy for the con­struc­tion of a new hock­ey sta­di­um for the Red Wings. Eco­nom­ic data over the years sug­gest that that pay­ing pen­sion ben­e­fits is often a far more pow­er­ful tool for eco­nom­ic stim­u­lus than financ­ing sta­di­um sub­si­dies. That's because pen­sions reli­ably pump resources into a local econ­o­my while sta­di­um sub­si­dies often end up a net loss for tax­pay­ers. So why is Detroit pri­or­i­tiz­ing sta­di­ums over pensions?
Help keep this report­ing pos­si­ble by mak­ing a dona­tion today.
2

. Why are munic­i­pal employ­ees being blamed for Detroit's woes when data prove they had lit­tle to do with the city's fis­cal problems?
In an exten­sive report for the think tank Demos, for­mer Gold­man Sachs invest­ment banker Wal­lace Turbeville shows that Detroit offi­cials' cur­rent ​"focus on cut­ting retiree ben­e­fits and reduc­ing the city's long-term lia­bil­i­ties to address the cri­sis (is) inap­pro­pri­ate and, in impor­tant ways, not root­ed in fact." That's because, as Turbeville doc­u­ments, ​"Detroit's bank­rupt­cy was pri­mar­i­ly caused by a severe decline in rev­enue and exac­er­bat­ed by com­pli­cat­ed Wall Street deals that put its abil­i­ty to pay its expens­es at greater risk." Yet, despite these facts, Detroit's munic­i­pal employ­ees are pri­mar­i­ly being blamed by politi­cians and pun­dits for caus­ing the cri­sis. Why?
3. If Michi­gan is so strapped for cash, why is Gov. Sny­der almost dou­bling the salaries of his top officials?
The Detroit Free Press reports that while explor­ing pen­sion cuts, Sny­der's admin­is­tra­tion ​"qui­et­ly increased the salaries of its top invest­ment offi­cials in the Trea­sury Depart­ment by more than 80 per­cent." As just two exam­ples, Sny­der's move means that a pair of his top aides will now be paid an annu­al salary of $333,000 and $233,000, respec­tive­ly. If as Sny­der's admin­is­tra­tion claims, ​"there's not enough mon­ey" for pen­sion­ers, how is there enough mon­ey to pay Sny­der's polit­i­cal appointees those kind of salaries?
The fact that these sim­ple ques­tions have been most­ly exclud­ed from the nation­al dis­cus­sion about Detroit is proof that so much of what pass­es for ​"news" these days is ide­ol­o­gy and opin­ion. In this par­tic­u­lar case, the per­va­sive ide­ol­o­gy in elite polit­i­cal and media cir­cles is a hatred of the pub­lic sec­tor and the wide­spread opin­ion in those cir­cles is that munic­i­pal employ­ees are lazy leech­es who deserve to be pun­ished. And so for the most part, these basic ques­tions still go unasked – and unanswered.
But just because these queries are being ignored, does­n't mean they should be. Michi­gan tax­pay­ers and retirees have a right to some basic answers. The same goes for tax­pay­ers and retirees in the next city that tries to fol­low Detroit's cur­rent path – and yes, that will almost cer­tain­ly hap­pen. The class war is clear­ly going local. The more the ques­tions are raised right now, the bet­ter the chance for the mid­dle class to survive.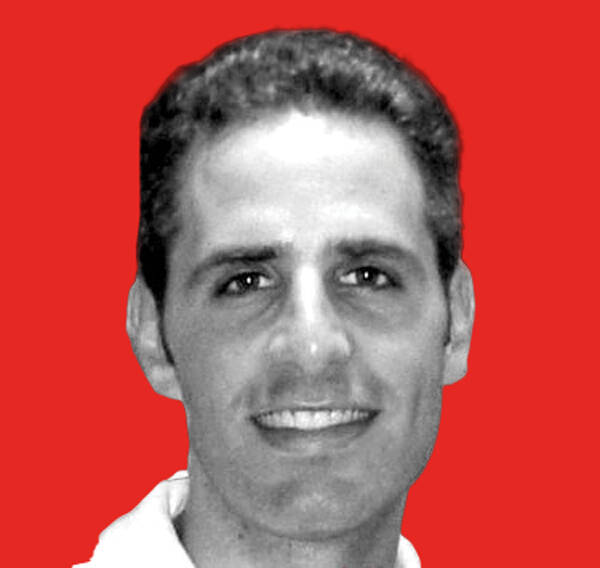 David Siro­ta
is an award­win­ning inves­tiga­tive jour­nal­ist and an
In These Times
senior edi­tor. He served as speech writer for Bernie Sanders'
2020
cam­paign. Fol­low him on Twit­ter @davidsirota.