A Soft Focus on War
How Hollywood hides the horrors of war.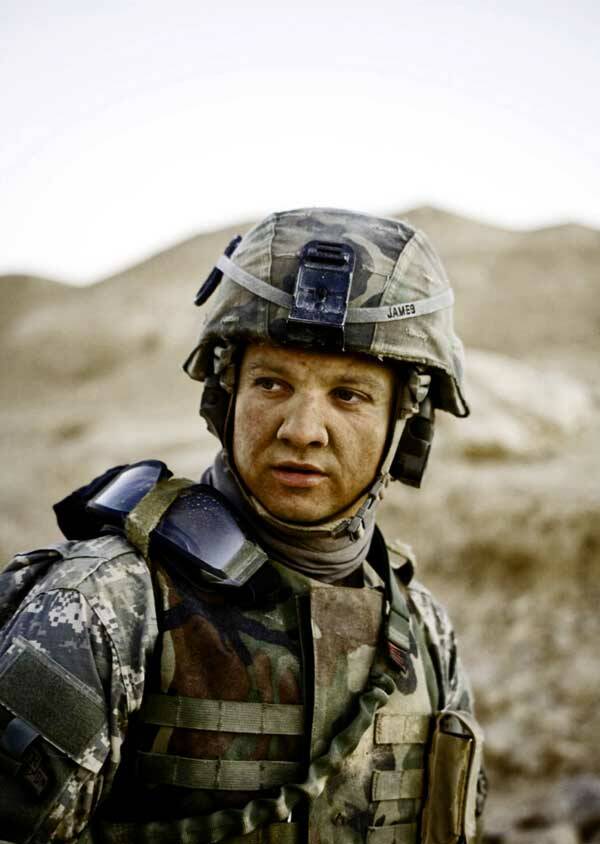 When Kathryn Bigelow's The Hurt Lock­er won all the big Oscars over James Cameron's Avatar, the vic­to­ry was per­ceived as a good sign of the state of things in Hol­ly­wood: A mod­est pro­duc­tion meant for inde­pen­dent fes­ti­vals clear­ly over­ran a super­pro­duc­tion whose tech­ni­cal bril­liance can­not cov­er up the flat sim­plic­i­ty of its sto­ry. Did this mean that Hol­ly­wood is not just a block­buster machine, but still knows how to appre­ci­ate mar­gin­al cre­ative efforts? Maybe – but that's a big maybe.
In its very invisibility, ideology is here, more than ever: We are there, with our boys, instead of questioning what they are doing at war in the first place.
For all its mys­ti­fi­ca­tions, Avatar clear­ly sides with those who oppose the glob­al Mil­i­tary-Indus­tri­al Com­plex, por­tray­ing the super­pow­er army as a force of bru­tal destruc­tion serv­ing big cor­po­rate inter­ests. The Hurt Lock­er, on the oth­er hand, presents the U.S. Army in a way that is much more fine­ly attuned to its own pub­lic image in our time of human­i­tar­i­an inter­ven­tions and mil­i­taris­tic pacifism.
The film large­ly ignores the big debate about the U.S. mil­i­tary inter­ven­tion in Iraq, and instead focus­es on the dai­ly ordeals of ordi­nary sol­diers who are forced to deal with dan­ger and destruc­tion. In pseu­do-doc­u­men­tary style, it tells the sto­ry – or rather, presents a series of vignettes – of an Explo­sive Ord­nance Dis­pos­al (EOD) squad and their poten­tial­ly dead­ly work of dis­arm­ing plant­ed bombs. This choice is deeply symp­to­matic: Although sol­diers, they do not kill, but dai­ly risk their lives dis­man­tling ter­ror­ist bombs that are des­tined to kill civil­ians. Can there be any­thing more sym­pa­thet­ic to our lib­er­al sen­si­bil­i­ties? Are our armies in the ongo­ing War on Ter­ror (aka The Long War), even when they bomb and destroy, ulti­mate­ly not just like EOD squads, patient­ly dis­man­tling ter­ror­ist net­works in order to make the lives of civil­ians safer?
But there is more to the film. The Hurt Lock­er brought to Hol­ly­wood the trend that accounts for the suc­cess of two recent Israeli films about the 1982 Lebanon war, Ari Folman's ani­mat­ed doc­u­men­tary Waltz With Bashir and Samuel Maoz's Lebanon.
Lebanon draws on Maoz's own mem­o­ries as a young sol­dier, ren­der­ing the war's fear and claus­tro­pho­bia by shoot­ing most of the action from inside a tank. The movie fol­lows four inex­pe­ri­enced sol­diers dis­patched in a tank to ​"mop up" ene­mies in a Lebanese town that has already been bom­bard­ed by the Israeli air force. Inter­viewed at the 2009 Venice Film Fes­ti­val, Yoav Donat, the actor who plays the sol­dier Maoz from a quar­ter of a cen­tu­ry ago, said: ​"This is not a movie that makes you think ​'I've just been to a movie.' This is a movie that makes you feel like you've been to war." In a sim­i­lar way, Waltz With Bashir, ren­ders the hor­rors of the 1982 con­flict from the point of view of Israeli soldiers.
Maoz said his film is not a con­dem­na­tion of Israel's poli­cies, but a per­son­al account of what he went through. ​"The mis­take I made is to call the film Lebanon because the Lebanon War is no dif­fer­ent in its essence from any oth­er war and for me any attempt to be polit­i­cal would have flat­tened the film." This is ide­ol­o­gy at its purest: The re-focus on the perpetrator's trau­mat­ic expe­ri­ence enables us to oblit­er­ate the entire ethico-polit­i­cal back­ground of the con­flict: What was the Israeli army doing deep in Lebanon? Such a ​"human­iza­tion" thus serves to obfus­cate the key point: the need for a ruth­less analy­sis of what we are doing in our polit­i­cal-mil­i­tary activ­i­ty and what is at stake. Our polit­i­cal-mil­i­tary strug­gles are not an opaque his­to­ry that bru­tal­ly dis­rupts our inti­mate per­son­al lives – they are some­thing in which we ful­ly participate.
More gen­er­al­ly, such a ​"human­iza­tion" of the sol­dier (in the direc­tion of the prover­bial wis­dom ​"it is human to err") is a key con­stituent of the ide­o­log­i­cal (self-)presentation of the Israeli Defense Forces (IDF). The Israeli media loves to dwell on the imper­fec­tions and psy­chic trau­mas of Israeli sol­diers, pre­sent­ing them nei­ther as per­fect mil­i­tary machines nor as super-human heroes, but as ordi­nary peo­ple who, caught into the trau­mas of his­to­ry and war­fare, com­mit errors and can get lost as all nor­mal peo­ple can.
For exam­ple, in Jan­u­ary 2003, the IDF demol­ished the house of the fam­i­ly of a sus­pect­ed ter­ror­ist. They did it with accen­tu­at­ed kind­ness, even help­ing the fam­i­ly to move the fur­ni­ture out before destroy­ing the house with a bull­doz­er. A sim­i­lar inci­dent was report­ed a lit­tle bit ear­li­er in the Israeli press. When an Israeli sol­dier was search­ing a Pales­tin­ian house for sus­pects, the moth­er of the fam­i­ly called her daugh­ter by her name in order to calm her down, and the sur­prised sol­dier learned that the fright­ened girl's name was the same as his own daughter's. In a sen­ti­men­tal upsurge, he pulled out his wal­let and showed her pic­ture to the Pales­tin­ian mother.
It is easy to dis­cern the fal­si­ty of such a ges­ture of empa­thy: The notion that, in spite of polit­i­cal dif­fer­ences, we are all human beings with the same loves and wor­ries, neu­tral­izes the impact of what the sol­dier is effec­tive­ly doing at that moment. The only prop­er reply of the moth­er should be to demand that the sol­dier address this ques­tion: ​"If you real­ly are human like me, why are you doing what you are doing now?" The sol­dier can then only take refuge in rei­fied duty: ​"I don't like it, but these are my orders," thus avoid­ing any respon­si­bil­i­ty for his actions.
The mes­sage of such human­iza­tion is to empha­size the gap between the person's com­plex real­i­ty and the role they are forced – against their true nature – to play. ​"In my fam­i­ly, the mil­i­tary is not genet­ic," says one of the inter­viewed sol­diers who is sur­prised to find him­self a career offi­cer, in Claude Lanzmann's doc­u­men­tary on the IDF, Tsa­hal.
And this brings us back to The Hurt Lock­er. Its depic­tion of the dai­ly hor­ror and trau­mat­ic impact of serv­ing in a war zone seems to put it miles apart from sen­ti­men­tal cel­e­bra­tions of the U.S. Army's human­i­tar­i­an role, like in John Wayne's infa­mous Green Berets. How­ev­er, we should always bear in mind that the terse-real­is­tic pre­sen­ta­tion of the absur­di­ties of war in The Hurt Lock­er obfus­cates and thus ren­ders accept­able the fact that its heroes are doing exact­ly the same job as the heroes of Green Berets. In its very invis­i­bil­i­ty, ide­ol­o­gy is here, more than ever: We are there, with our boys, iden­ti­fy­ing with their fears and anguish­es instead of ques­tion­ing what they are doing at war in the first place.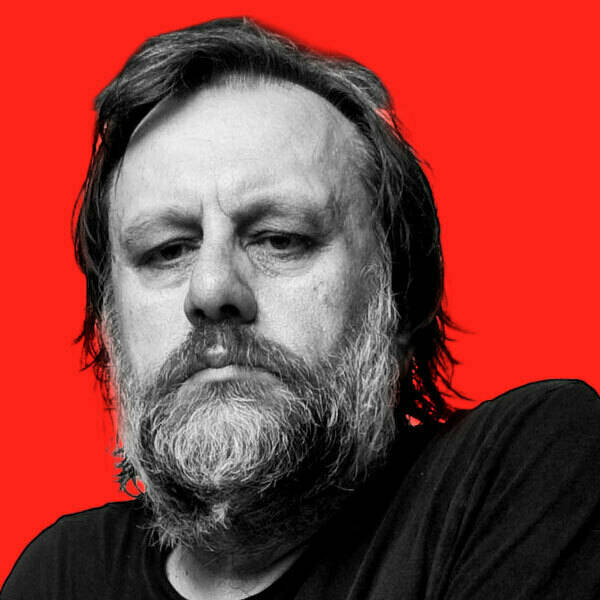 Slavoj Žižek
, a Sloven­ian philoso­pher and psy­cho­an­a­lyst, is a senior researcher at the the Insti­tute for Human­i­ties, Birk­beck Col­lege, Uni­ver­si­ty of Lon­don. He has also been a vis­it­ing pro­fes­sor at more than
10
uni­ver­si­ties around the world. Žižek is the author of many books, includ­ing Liv­ing in the End Times, First As Tragedy, Then As Farce, The Year of Dream­ing Dan­ger­ous­ly and Trou­ble in Paradise.