A Terrifying Distraction
Government entrapment leads to the unlawful arrest of seven Hatian men falsely accused of terrorist actvity.
The arrest of seven men in Miami last month on specious terrorism charges smells strongly like a case of governmental entrapment. The men, six of whom are of Haitian descent, allegedly planned to blow up various targets – including government buildings and the Sears Tower in Chicago – but officials found no plans, explosives or any equipment whatsoever that could be used to effect the plot. In fact, the FBI informant who infiltrated the group posing as an al-Qaeda representative is the one who initiated the idea of blowing up government buildings.
The FBI's arrest of seven supposed terrorists in Miami last month is a case of governmental entrapment even more threatening than the NSA spying program.
The seven men are charged with two counts of conspiring to support a foreign terrorist organization, one count of conspiring to destroy buildings by use of explosives and one count of conspiring to wage war against the government.
The indictment contains no indication of an overt criminal act, except swearing an ​"oath of loyalty to al-Qaeda," and taking pictures of FBI headquarters in Miami. The plot ​"was more aspirational than operational," said FBI Deputy Director John Pistole at a news conference announcing the men's arrest. In other words, the men committed a ​"thought crime," the infamous offense lampooned in George Orwell's novel 1984, which the U.S. Constitution protects us against. Even worse, an agent provocateur implanted the thought.
The seven men are Narseal Batiste, Patrick Abraham, Stanley Phanor, Naudimar Herrera, Burson Augustin, Lyglenson Lemorin and Rothschild Augustine, and they range in age from 22 to 32. Batiste, 32, is the group's ringleader. Family members and friends say the men were part of a group seeking to better conditions in their impoverished Liberty City neighborhood and had no connection to al-Qaeda.
By making the connection, the Bush administration is conflating the activities of those fighting the legacy of slavery with those struggling in colonialism's wake. This is not a random linkage; Mike Brooks, a law enforcement analyst for CNN, revealed on the June 22 edition of ​"Anderson Cooper 360" that, ​"on June 13, the FBI, Department of Homeland Security, put out a call, an information bulletin, ​'Black Separatism a Volatile Movement of Node – Node of Domestic Radicalization.'"
According to Brooks, the bulletin named ​"the Nation of Islam, New Black Panther Party, … the New Black Panther Nation and Five Percenters" as groups of current concern to law enforcement. The focus on black nationalists is a reprise of the FBI's infamous COINTELPRO program that ran from 1956 to 1971 and was designed to ​"neutralize" black nationalists and other domestic dissidents.
The program was discontinued in 1971, after a Senate committee found that ​"many of the techniques used would be intolerable in a democratic society even if all the targets had been involved in violent activity, but COINTELPRO went far beyond that."
The U.S. government historically has regarded Black Nationalism as a threat because it challenges the white supremacist biases that frame much of American society.
Some nationalists also infused Islamic imagery and terminology into their programs to counterpoint what many considered the ​"enslaving" religion of Christianity. Organizations like Noble Drew Ali's Moorish Science Temple of America (begun in Newark, N.J., in 1913) and Elijah Muhammad's Nation of Islam (Detroit, circa 1931) explicitly rejected organized Christianity. Since self-professed Christians perpetrated the racist oppression suffered by black people, these groups claimed Islamic pedigree. But their race-based belief systems bore little resemblance to mainstream Islam.
According to associates, the Miami Seven were acolytes of Ali's Moorish Science Temple, although they weren't formally affiliated. That distinction didn't prevent the media from branding them ​"radical Muslims," implying they shared the ideology of al-Qaeda.
Attorney General Alberto Gonzales said the group, which neighbors said called itself ​"Seas of David," conducted surveillance of several federal office buildings in Miami and discussed bombing the Sears Tower in Chicago. He said they took an oath to al-Qaeda and plotted to create an ​"Islamic Army" bent on ​"killing all the devils we can."
The al-Qaeda impersonator, who, according to the CBS-affiliated television station in Miami, was a Middle Eastern native seeking U.S. residential status by aiding the FBI, wrote the ​"oath." He also suggested exploding the FBI buildings, supplied the camera and rented the vehicle to take surveillance photos of the Miami office.
This is a case of governmental entrapment, even more threatening than the NSA spying program. Predictably, the American people, even progressives, seem oblivious to this threat. African-Americans should be particularly vigilant about this COINTELPRO re-run in the name of the war on terrorism.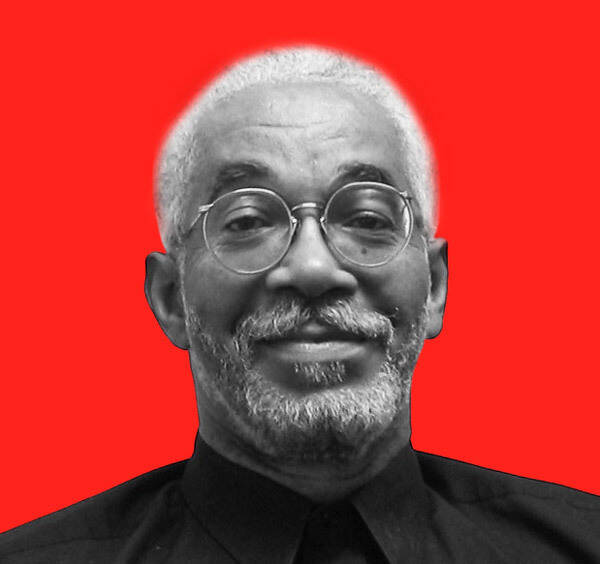 Salim Muwakkil is a senior editor of In These Times and host of ​"The Salim Muwakkil Show" on radio station WVON-AM in Chicago. Muwakkil was also contributing columnist for both the Chicago Sun-Times (1993 – 1997) and the Chicago Tribune (1998 – 2005). He is also a co-founder of Pacifica News' network daily ​"Democracy Now" program and served as an adjunct professor at Northwestern University, University of Illinois, the Art Institute of Chicago and Chicago's Columbia College.