A Terrifying Distraction
Government entrapment leads to the unlawful arrest of seven Hatian men falsely accused of terrorist actvity.
The arrest of sev­en men in Mia­mi last month on spe­cious ter­ror­ism charges smells strong­ly like a case of gov­ern­men­tal entrap­ment. The men, six of whom are of Hait­ian descent, alleged­ly planned to blow up var­i­ous tar­gets – includ­ing gov­ern­ment build­ings and the Sears Tow­er in Chica­go – but offi­cials found no plans, explo­sives or any equip­ment what­so­ev­er that could be used to effect the plot. In fact, the FBI infor­mant who infil­trat­ed the group pos­ing as an al-Qae­da rep­re­sen­ta­tive is the one who ini­ti­at­ed the idea of blow­ing up gov­ern­ment buildings.
The FBI's arrest of seven supposed terrorists in Miami last month is a case of governmental entrapment even more threatening than the NSA spying program.
The sev­en men are charged with two counts of con­spir­ing to sup­port a for­eign ter­ror­ist orga­ni­za­tion, one count of con­spir­ing to destroy build­ings by use of explo­sives and one count of con­spir­ing to wage war against the government.
The indict­ment con­tains no indi­ca­tion of an overt crim­i­nal act, except swear­ing an ​"oath of loy­al­ty to al-Qae­da," and tak­ing pic­tures of FBI head­quar­ters in Mia­mi. The plot ​"was more aspi­ra­tional than oper­a­tional," said FBI Deputy Direc­tor John Pis­tole at a news con­fer­ence announc­ing the men's arrest. In oth­er words, the men com­mit­ted a ​"thought crime," the infa­mous offense lam­pooned in George Orwell's nov­el 1984, which the U.S. Con­sti­tu­tion pro­tects us against. Even worse, an agent provo­ca­teur implant­ed the thought.
The sev­en men are Narseal Batiste, Patrick Abra­ham, Stan­ley Phanor, Naudi­mar Her­rera, Bur­son Augustin, Lyglen­son Lemorin and Roth­schild Augus­tine, and they range in age from 22 to 32. Batiste, 32, is the group's ring­leader. Fam­i­ly mem­bers and friends say the men were part of a group seek­ing to bet­ter con­di­tions in their impov­er­ished Lib­er­ty City neigh­bor­hood and had no con­nec­tion to al-Qaeda.
By mak­ing the con­nec­tion, the Bush admin­is­tra­tion is con­flat­ing the activ­i­ties of those fight­ing the lega­cy of slav­ery with those strug­gling in colonialism's wake. This is not a ran­dom link­age; Mike Brooks, a law enforce­ment ana­lyst for CNN, revealed on the June 22 edi­tion of ​"Ander­son Coop­er 360" that, ​"on June 13, the FBI, Depart­ment of Home­land Secu­ri­ty, put out a call, an infor­ma­tion bul­letin, ​'Black Sep­a­ratism a Volatile Move­ment of Node – Node of Domes­tic Radicalization.'"
Accord­ing to Brooks, the bul­letin named ​"the Nation of Islam, New Black Pan­ther Par­ty, … the New Black Pan­ther Nation and Five Per­centers" as groups of cur­rent con­cern to law enforce­ment. The focus on black nation­al­ists is a reprise of the FBI's infa­mous COIN­TEL­PRO pro­gram that ran from 1956 to 1971 and was designed to ​"neu­tral­ize" black nation­al­ists and oth­er domes­tic dissidents.
The pro­gram was dis­con­tin­ued in 1971, after a Sen­ate com­mit­tee found that ​"many of the tech­niques used would be intol­er­a­ble in a demo­c­ra­t­ic soci­ety even if all the tar­gets had been involved in vio­lent activ­i­ty, but COIN­TEL­PRO went far beyond that."
The U.S. gov­ern­ment his­tor­i­cal­ly has regard­ed Black Nation­al­ism as a threat because it chal­lenges the white suprema­cist bias­es that frame much of Amer­i­can society.
Some nation­al­ists also infused Islam­ic imagery and ter­mi­nol­o­gy into their pro­grams to coun­ter­point what many con­sid­ered the ​"enslav­ing" reli­gion of Chris­tian­i­ty. Orga­ni­za­tions like Noble Drew Ali's Moor­ish Sci­ence Tem­ple of Amer­i­ca (begun in Newark, N.J., in 1913) and Eli­jah Muhammad's Nation of Islam (Detroit, cir­ca 1931) explic­it­ly reject­ed orga­nized Chris­tian­i­ty. Since self-pro­fessed Chris­tians per­pe­trat­ed the racist oppres­sion suf­fered by black peo­ple, these groups claimed Islam­ic pedi­gree. But their race-based belief sys­tems bore lit­tle resem­blance to main­stream Islam.
Accord­ing to asso­ciates, the Mia­mi Sev­en were acolytes of Ali's Moor­ish Sci­ence Tem­ple, although they weren't for­mal­ly affil­i­at­ed. That dis­tinc­tion didn't pre­vent the media from brand­ing them ​"rad­i­cal Mus­lims," imply­ing they shared the ide­ol­o­gy of al-Qaeda.
Attor­ney Gen­er­al Alber­to Gon­za­les said the group, which neigh­bors said called itself ​"Seas of David," con­duct­ed sur­veil­lance of sev­er­al fed­er­al office build­ings in Mia­mi and dis­cussed bomb­ing the Sears Tow­er in Chica­go. He said they took an oath to al-Qae­da and plot­ted to cre­ate an ​"Islam­ic Army" bent on ​"killing all the dev­ils we can."
The al-Qae­da imper­son­ator, who, accord­ing to the CBS-affil­i­at­ed tele­vi­sion sta­tion in Mia­mi, was a Mid­dle East­ern native seek­ing U.S. res­i­den­tial sta­tus by aid­ing the FBI, wrote the ​"oath." He also sug­gest­ed explod­ing the FBI build­ings, sup­plied the cam­era and rent­ed the vehi­cle to take sur­veil­lance pho­tos of the Mia­mi office.
This is a case of gov­ern­men­tal entrap­ment, even more threat­en­ing than the NSA spy­ing pro­gram. Pre­dictably, the Amer­i­can peo­ple, even pro­gres­sives, seem obliv­i­ous to this threat. African-Amer­i­cans should be par­tic­u­lar­ly vig­i­lant about this COIN­TEL­PRO re-run in the name of the war on terrorism.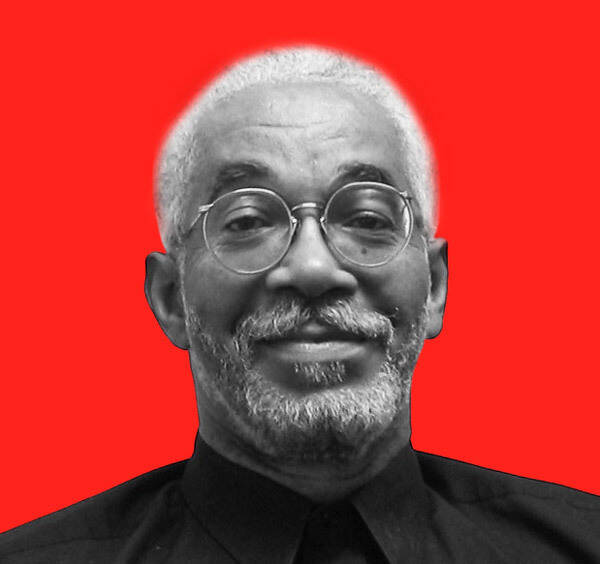 Sal­im Muwakkil
is a senior edi­tor of
In These Times
, where he has worked since
1983
. He is the host of The
Sal­im Muwakkil
show on WVON, Chicago's his­toric black radio sta­tion, and he wrote the text for the book
HAROLD: Pho­tographs from the Harold Wash­ing­ton Years
.