Portrait of the Environmentalist as a Young Arsonist
Abby Geni's new novel, The Wildlands, explores means and ends in the fight for animal and Earth liberation.
Near­ly every day, some­one takes under­ground action in the name of ani­mal or Earth lib­er­a­tion. In July, Chilean activists set rats and frogs free from a lab at the Met­ro­pol­i­tan Uni­ver­si­ty of Edu­ca­tion­al Sci­ences. In August, anti-zoo anar­chists set fire to the tick­et booths of the Peau­gres Safari park in cen­tral France, shut­ting it down for a day.
In animal advocacy, women are the vast majority of vegans and activists, while the underground rescue and eco-sabotage cultures are notably more masculine.
To the FBI, these are ter­ror­ist acts, a top-ranked threat. But for those con­cerned about domes­tic ani­mals, endan­gered species and ecosys­tems, the ques­tion is more com­pli­cat­ed. The num­ber of chick­ens slaugh­tered in the Unit­ed States exceed­ed 9 bil­lion in 2017. Ver­te­brate wildlife pop­u­la­tions have fall­en by more than half since 1970, and cli­mate change is poised to accel­er­ate this trend. Mean­while, Trump and the GOP are weak­en­ing reg­u­la­tions that pro­tect threat­ened species. March­es and peti­tions have begun to feel inad­e­quate; in 2013, even the Sier­ra Club turned to civ­il disobedience.
Into this moral quandary steps author Abby Geni. In her high­ly antic­i­pat­ed new nov­el, The Wild­lands, a young man enlists in the ​"war between human beings and ani­mals" — on behalf of the animals.
Six years after their mother's death, the McCloud sib­lings lose their home, farm ani­mals and father to a tor­na­do that rips through the small town of Mer­cy, Okla. Eigh­teen-year-old Dar­lene and 17-year-old Tuck­er agree to raise their two younger sis­ters them­selves. But for Tuck­er, the tor­na­do has trig­gered a moral cri­sis: The destruc­tion of his home becomes a metaphor for the impact of indus­try on the ani­mal world. He runs away, joins a rad­i­cal green group and soon has a rap sheet includ­ing van­dal­ism, arson and a slaugh­ter­house bomb­ing. Three years lat­er, he returns and invites his 9‑year-old sis­ter, Cora, to join him.
The Wild­lands alter­nates between two views of Tuck­er: Cora's ador­ing yet often unnerved per­spec­tive and Darlene's resent­ful­ness, which Geni uses to cast a crit­i­cal eye on Tucker's dis­tinct­ly male self­ish­ness. He has ​"always been good at get­ting oth­er peo­ple to take care of him," Dar­lene says. She wor­ries he'll for­get to feed Cora, fas­ten her seat­belt, brush her teeth. Her wor­ries prove found­ed: Tuck­er loves his sis­ter but puts the cause first. They spend weeks hid­ing in a base­ment, dri­ving Cora stir-crazy; she is thrown into dan­ger­ous sit­u­a­tions, and her health needs go unmet.
Over Cora's protests, Tuck­er cuts her hair and, to com­plete the dis­guise, begins call­ing her his broth­er Corey. Con­scious­ly or not, Tuck­er rein­forces Darlene's judg­ment that run­ning around set­ting things on fire is some­thing men do. Women are busy putting food on the table.
Near­ly every real-life polit­i­cal move­ment has seen a sim­i­lar dynam­ic, with women doing behind-the-scenes work and men mak­ing head­lines. In ani­mal advo­ca­cy, women are the vast major­i­ty of veg­ans and activists, while the under­ground res­cue and eco-sab­o­tage cul­tures are notably more mas­cu­line (although plen­ty of women pur­sue direct action, too). These mil­i­tants have advanced a nar­ra­tive of a pas­sive, fem­i­nized nature in need of res­cue since at least Edward Abbey's The Mon­key Wrench Gang. The influ­en­tial 1975 nov­el is drip­ping in machis­mo, fea­tur­ing a hyper­mas­cu­line Viet­nam vet defend­ing a ​"semi-vir­ginal" wilderness.
It's this machis­mo that Geni decon­structs, chal­leng­ing read­ers to con­sid­er more deeply how our actions affect those around us. It's notable that she doesn't show us Tucker's per­spec­tive, focus­ing instead on those he caus­es pain.
Geni also offers a less pas­sive vision of nature: Coy­otes are ​"shy and clever"; hors­es run with ​"inten­si­ty and pur­pose"; ani­mals con­sid­er their sur­round­ings, com­mu­ni­cate, make choic­es. In zoos, they lose their minds.
Such a vision of nature, dis­missed by most sci­en­tists until Jane Goodall, has pri­mar­i­ly been the province of children's sto­ries and myth. The Wild­lands bor­rows from both: an exis­ten­tial bat­tle for the future of life, seen through the eyes of a child. In an age of mass extinc­tion, Geni sug­gests, we need new nar­ra­tives to grap­ple with a cri­sis that can some­times feel too big to wrap our heads around.
If The Wild­lands is some­thing like a fairy tale, does it have a moral? Noth­ing quite so pat. But per­haps we can com­bine the best of Tuck­er with the best of Dar­lene: a hum­ble respect for the vul­ner­a­ble, a resolve to fight for all life — and a com­mit­ment to love and sup­port one anoth­er, through fire and storm.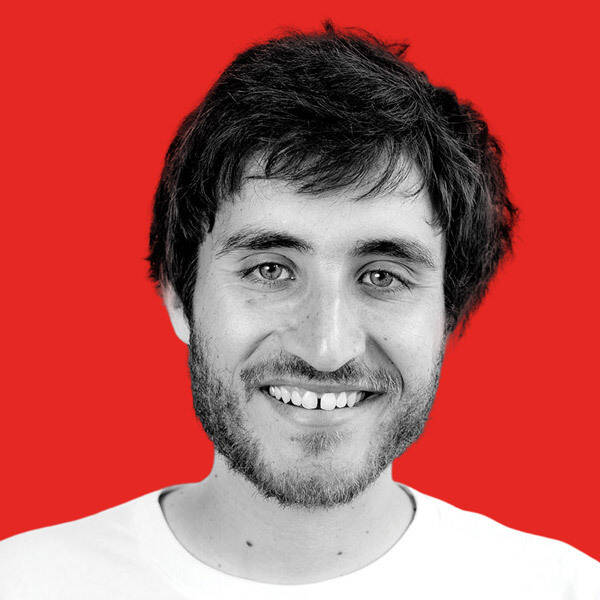 Day­ton Mar­tin­dale is a free­lance writer and for­mer asso­ciate edi­tor at In These Times. His work has also appeared in Boston Review, Earth Island Jour­nal, Har­bin­ger and The Next Sys­tem Project. Fol­low him on Twit­ter: @DaytonRMartind.