Cook County Jail Is on Lockdown Over Van Dyke Verdict—And Activists Are Furious
"These people are being punished because a cop is going to jail? It doesn't make sense," says activist Hesna Bokoum.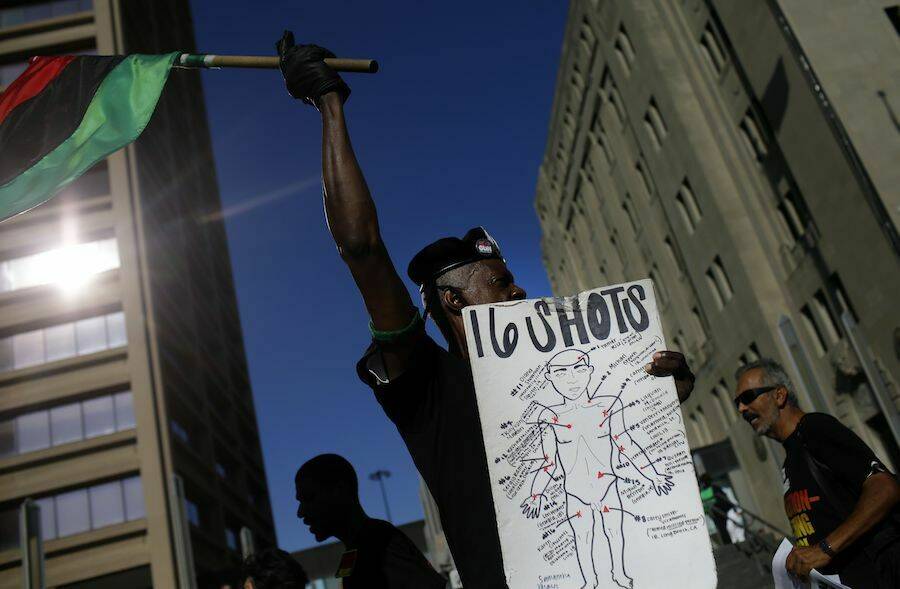 Cook County Jail, one of the largest in the country, confirmed to In These Times that it has placed all of its divisions on lockdown in response to the verdict in the trial of Chicago police officer Jason Van Dyke. On Friday afternoon, Van Dyke was found guilty of second-degree murder for killing black 17-year-old Laquan McDonald.
"The fight for justice for Laquan is not just about putting Van Dyke in jail—it's about setting free people held in jail."
During lockdowns, people are largely confined to their cells and denied basic programs, from outdoor recreation to visits from loved ones. Authorities claimed, without presenting evidence, that the crackdown on the roughly 6,000 people incarcerated in the jail was necessary to make the jail ​"stable." But this justification was blasted by local activists, who say people already incarcerated should not be further punished because a police officer is going to jail. ​"This is a violation of human rights — it's targeting, retaliatory and shows the frustration of the criminal justice system that's not used to being held accountable," Maria Hernandez, an organizer with Black Lives Matter-Chicago, tells In These Times, adding: ​"This is about them seeing our people as animals."
Hesna Bokoum, an organizer with SOUL - Southsiders Organized for Unity and Liberation, was similarly incredulous. ​"These people are being punished because a cop is going to jail?" she told In These Times. ​"It doesn't make sense."
Cara Smith, chief policy officer for Cook County Sheriff Thomas Dart, tells In These Times, ​"The lockdown was planned to commence with the verdict, and will likely be lifted tomorrow morning."
"There is no programming, we are trying to keep the compound as stable as possible," she says. ​"There will be nothing other than emergency movement."
But Alan Mills, executive director of Uptown People's Law Center, which represents people incarcerated all over Illinois, rejected Smith's rationale for the lockdown.
"This is part of the demonization of anyone who's charged with committing a crime," he continues. ​"These people haven't been convicted."
Mills stresses the brutality and isolation of lockdown: ​"Everything is limited," he says. ​"Family visits don't happen, lawyers aren't allowed to visit, no movement for counseling, medical, outside for out of cell time. You just sit inside of tiny cells staring at the wall all day long."
According to a new report from the Chicago Community Bond Fund, at least 2,700 people are currently incarcerated in Cook County jail because they are too poor to post bond. (Full disclosure: This writer volunteers with the Bond Fund.) The study also found that 74 percent of people locked up are Black, even though just 24 percent of Cook County residents are Black.
The lockdown on this disproportionately Black population coincides with an explosive verdict that has thrown racial injustice in Chicago into sharp relief. In 2014, Van Dyke killed McDonald with 16 gunshots as the teenager walked away from him. The Chicago Police Department (CPD), along with the administration of Mayor Rahm Emanuel, face numerous accusations of a cover up for withholding a dashcam video of the shooting for 13 months. Public outrage prompted Obama's Department of Justice to investigate the CPD — and to conclude that the department has a pattern of ​"unreasonable killings" and racist harassment.
According to Hernandez, ​"The fight for justice for Laquan is not just about putting Van Dyke in jail — it's about setting free people held in jail, people who are prisoners in their own community, people who are wrongfully convicted, people held without bail before the trial. This is about ending criminalization of our people."
"This is the dawn of a new Chicago," Hernandez adds, ​"where we have reclaimed our dignity and our humanity and we expect nothing less for any of us."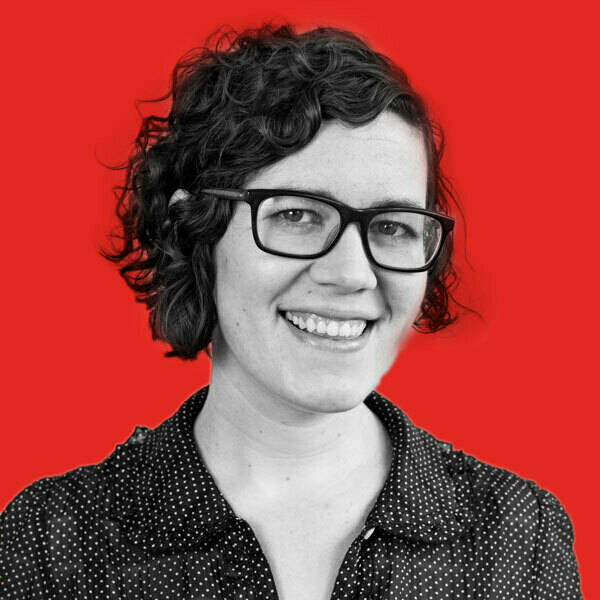 Sarah Lazare is the editor of Workday Magazine and a contributing editor for In These Times. She tweets at @sarahlazare.