Cook County Jail Is on Lockdown Over Van Dyke Verdict—And Activists Are Furious
"These people are being punished because a cop is going to jail? It doesn't make sense," says activist Hesna Bokoum.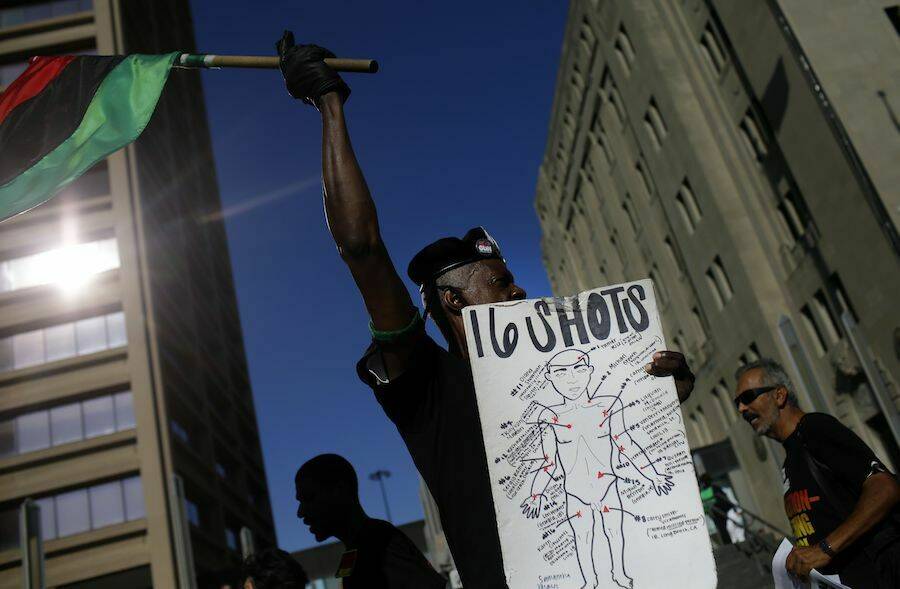 Cook Coun­ty Jail, one of the largest in the coun­try, con­firmed to In These Times that it has placed all of its divi­sions on lock­down in response to the ver­dict in the tri­al of Chica­go police offi­cer Jason Van Dyke. On Fri­day after­noon, Van Dyke was found guilty of sec­ond-degree mur­der for killing black 17-year-old Laquan McDonald.
"The fight for justice for Laquan is not just about putting Van Dyke in jail—it's about setting free people held in jail."
Dur­ing lock­downs, peo­ple are large­ly con­fined to their cells and denied basic pro­grams, from out­door recre­ation to vis­its from loved ones. Author­i­ties claimed, with­out pre­sent­ing evi­dence, that the crack­down on the rough­ly 6,000 peo­ple incar­cer­at­ed in the jail was nec­es­sary to make the jail ​"sta­ble." But this jus­ti­fi­ca­tion was blast­ed by local activists, who say peo­ple already incar­cer­at­ed should not be fur­ther pun­ished because a police offi­cer is going to jail. ​"This is a vio­la­tion of human rights — it's tar­get­ing, retal­ia­to­ry and shows the frus­tra­tion of the crim­i­nal jus­tice sys­tem that's not used to being held account­able," Maria Her­nan­dez, an orga­niz­er with Black Lives Mat­ter-Chica­go, tells In These Times, adding: ​"This is about them see­ing our peo­ple as animals."
Hes­na Bok­oum, an orga­niz­er with SOUL — South­siders Orga­nized for Uni­ty and Lib­er­a­tion, was sim­i­lar­ly incred­u­lous. ​"These peo­ple are being pun­ished because a cop is going to jail?" she told In These Times. ​"It doesn't make sense."
Cara Smith, chief pol­i­cy offi­cer for Cook Coun­ty Sher­iff Thomas Dart, tells In These Times, ​"The lock­down was planned to com­mence with the ver­dict, and will like­ly be lift­ed tomor­row morning."
"There is no pro­gram­ming, we are try­ing to keep the com­pound as sta­ble as pos­si­ble," she says. ​"There will be noth­ing oth­er than emer­gency movement."
But Alan Mills, exec­u­tive direc­tor of Uptown People's Law Cen­ter, which rep­re­sents peo­ple incar­cer­at­ed all over Illi­nois, reject­ed Smith's ratio­nale for the lockdown.
"This is part of the demo­niza­tion of any­one who's charged with com­mit­ting a crime," he con­tin­ues. ​"These peo­ple haven't been convicted."
Mills stress­es the bru­tal­i­ty and iso­la­tion of lock­down: ​"Every­thing is lim­it­ed," he says. ​"Fam­i­ly vis­its don't hap­pen, lawyers aren't allowed to vis­it, no move­ment for coun­sel­ing, med­ical, out­side for out of cell time. You just sit inside of tiny cells star­ing at the wall all day long."
Accord­ing to a new report from the Chica­go Com­mu­ni­ty Bond Fund, at least 2,700 peo­ple are cur­rent­ly incar­cer­at­ed in Cook Coun­ty jail because they are too poor to post bond. (Full dis­clo­sure: This writer vol­un­teers with the Bond Fund.) The study also found that 74 per­cent of peo­ple locked up are Black, even though just 24 per­cent of Cook Coun­ty res­i­dents are Black.
The lock­down on this dis­pro­por­tion­ate­ly Black pop­u­la­tion coin­cides with an explo­sive ver­dict that has thrown racial injus­tice in Chica­go into sharp relief. In 2014, Van Dyke killed McDon­ald with 16 gun­shots as the teenag­er walked away from him. The Chica­go Police Depart­ment (CPD), along with the admin­is­tra­tion of May­or Rahm Emanuel, face numer­ous accu­sa­tions of a cov­er up for with­hold­ing a dash­cam video of the shoot­ing for 13 months. Pub­lic out­rage prompt­ed Obama's Depart­ment of Jus­tice to inves­ti­gate the CPD — and to con­clude that the depart­ment has a pat­tern of ​"unrea­son­able killings" and racist harassment.
Accord­ing to Her­nan­dez, ​"The fight for jus­tice for Laquan is not just about putting Van Dyke in jail — it's about set­ting free peo­ple held in jail, peo­ple who are pris­on­ers in their own com­mu­ni­ty, peo­ple who are wrong­ful­ly con­vict­ed, peo­ple held with­out bail before the tri­al. This is about end­ing crim­i­nal­iza­tion of our people."
"This is the dawn of a new Chica­go," Her­nan­dez adds, ​"where we have reclaimed our dig­ni­ty and our human­i­ty and we expect noth­ing less for any of us."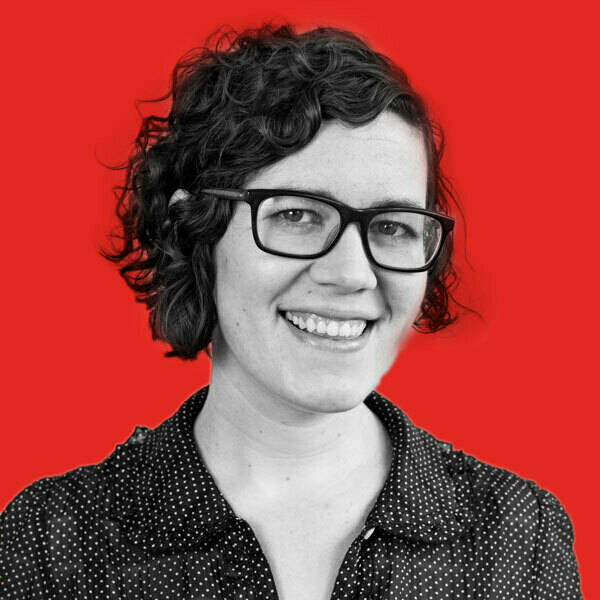 Sarah Lazare is web edi­tor at In These Times. She comes from a back­ground in inde­pen­dent jour­nal­ism for pub­li­ca­tions includ­ing The Inter­cept, The Nation, and Tom Dis­patch. She tweets at @sarahlazare.