Strikes are rare these days. And winning one is almost as rare as sighting an ivory-billed woodpecker.
But the three-month Writers Guild strike against the television and film studios that ended in February won important rights for creative workers, and proved that a group of democratically empowered workers with public and labor movement solidarity could win against a highly concentrated and profitable industry. After hard-line bargaining by the industry trade group, the Alliance of Motion Picture and Television Producers, dragged out the writers strike, studio executives stepped in to make a deal in late January – as they could have done much earlier.
Now the actors may follow the writers' script. Though unlikely to strike, the 120,000-member Screen Actors Guild (SAG) will follow the writers' contract pattern but attempt to add a few sweeteners to its deal, as contract talks get underway before the June 30 contract expiration.
The studio heads are likely to calculate that provoking an actors' strike will be bad for business. Even the chance for disruption could threaten the studios' plans to recover from production delays caused by the writers' strike.
But the actors are not as primed for a battle as the writers were. SAG and the other major actors' union, the American Federation of Television and Radio Actors, have just recently begun to cooperate after resolving earlier tensions. And SAG is still going through its internal discussions about bargaining priorities.
Also, a group of high-profile pro-union actors – including George Clooney and Tom Hanks – openly pressured SAG leaders to start negotiations early. The ​"A-List" actors also propose that only actors who have recently earned more than a yet-to-be-determined threshold should be able to vote on the contract, not the many union members who are erratically employed.
The actors' contract is likely to include the gains writers made, primarily pay for new and recycled material used in all new media, especially the Internet. Although the provisions are phased in over three years and give studios some loopholes, writers will eventually be paid 2 percent of distributors' gross revenue. With new Internet production likely to increase, and studios likely to put full libraries of older TV shows on the Web, the percentage could mean big financial gains for writers.
Writers also won the right to see the full text of Internet deals the studios make, putting them in a stronger position for negotiations in three years. And they won control of content after the initial production, including the wide range of ancillary markets that are likely to expand (such as products based on characters in writers' scripts).
SAG may push to improve the meager payments for DVDs, a demand the writers dropped just before the strike, when they thought studios were ready to make a deal on their requests for new media payment.The creative workers' unions are also backing a new bill introduced in the California legislature by state Sen. Sheila Kuehl (D-Santa Monica), a former TV actor. The bill would guarantee that when studios sell rights to their productions – which they now often sell at a discount to their subsidiaries – writers, actors and other industry workers would receive a percentage of the fair market price, not the artificially cheap deal between parent and subsidiary businesses.
According to conventional wisdom, writers didn't want to be seen as part of the labor movement and certainly wouldn't picket the studios. But two years of internal education and debate prepared them for their successful fight.
"This strike, more than anything, demonstrated the value of democratic union governance," says Jeff Hermanson, assistant executive director of the Writers Guild of America-West. ​"There was dissent, debate, angry words at times, but we stayed united because we have a tradition of democracy and respecting the will of our members."
"We won," he says, ​"because our members were out there expressing themselves in a great flowering of creative thinking, and they were changed in the process."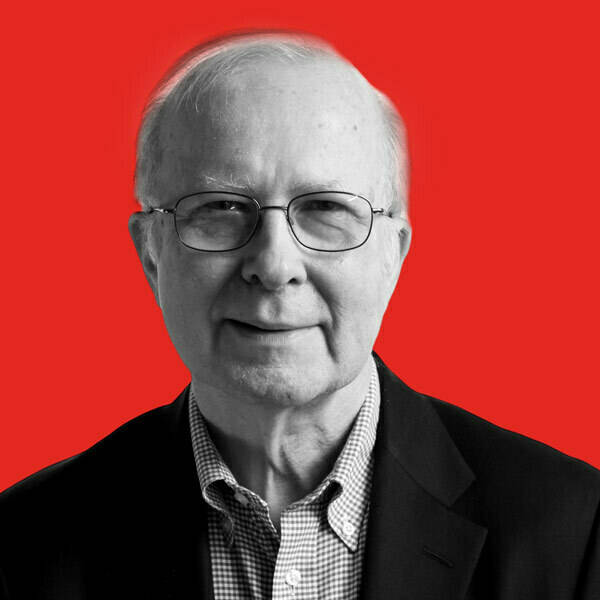 David Moberg, a former senior editor of In These Times, was on staff with the magazine from when it began publishing in 1976 until his passing in July 2022. Before joining In These Times, he completed his work for a Ph.D. in anthropology at the University of Chicago and worked for Newsweek. He received fellowships from the John D. and Catherine T. MacArthur Foundation and the Nation Institute for research on the new global economy.