Adjunct Union Victory: Washington University Contingent Faculty Vote to Unionize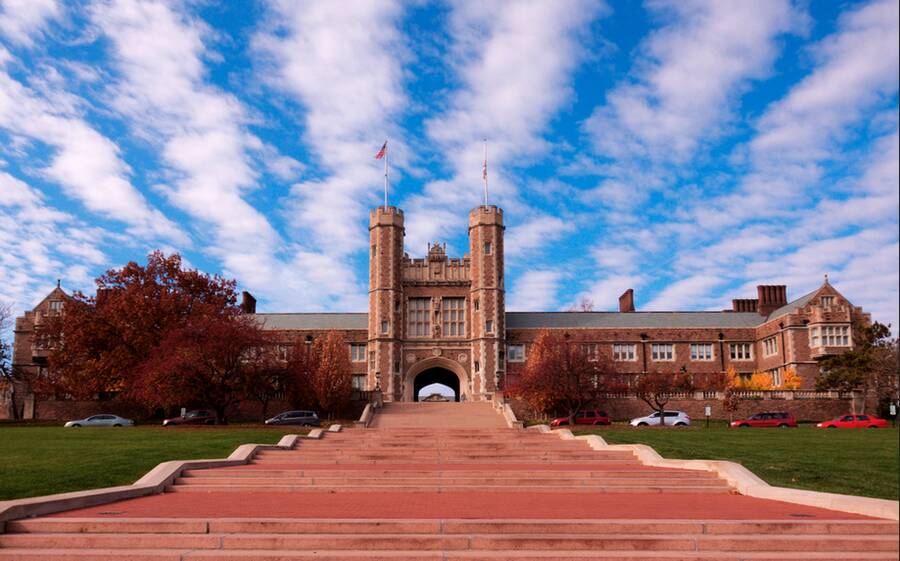 The vote was part of SEIU's Adjunct Action campaign, a push to organize adjunct instructors at the citywide level, not just through individual schools. The successful vote continues a trend of part-time instructors at major colleges and universities organizing to gain the pay and benefits enjoyed by their full-time colleagues and push back against the increasingly precarious nature of academic work.
Washington University employs over 400 adjunct professors in almost all subjects. Adjuncts typically teach part-time for lower wages than full-time professors and are not eligible for tenure. Often they work on semester long contracts, not knowing which, if any, courses they will teach the following term. If courses are cut due to lack of enrollment, or a full-time instructor wants to teach it, adjunct instructors will not get paid.
To combat these working conditions, adjunct instructors have been actively organizing in several campaigns. Recent months have seen a number of successes for adjuncts around the country. In April, adjuncts at Baltimore's Maryland Institute College of Art voted to join SEIU Local 500. In December, adjuncts at Temple University in Philadelphia voted to organize with the American Federation of Teachers. Later that same month, an NLRB ruling at Pacific Lutheran University set the stage for instructors at religious institutions to organize. Adjunct organizing campaigns are under way in 22 states around the country.
In St. Louis, the National Labor Relations Board will make the vote Washington University vote official in seven days. During that time, the university has the opportunity to file any challenges or objections to the process. Although 18 ballots are being contested, the vote was won by a 27-vote margin, assuring union victory for the adjuncts. A spokesman told the St. Louis Post-Dispatch that the school would not comment until the vote was made official.
In a statement to employees, the university stated, ​"With the election process now complete, the university is committed to working with the union on matters of mutual importance."
For the instructors at WashU, the desire for a union was about more than pay and job security. Michael O'Bryan, an adjunct English instructor, cited improving student learning in a statement about the vote: ​"This victory is an important step toward improving the labor conditions of university faculty and, consequently, the learning experience of the students taught by those faculty."
SEIU's Adjunct Action campaign has won a number of union drives in its two years in cities such as Boston, Los Angeles, and Washington, D.C. At Northeastern University in Boston, the campaign won against an administration that hired Jackson Lewis, the famed union-busting law firm. And a recent adjunct contract at Tufts University could serve as a blueprint for Washington University, according to an instructor.
In St. Louis, the movement is already looking to expand after its recent victory. The St. Louis Post Dispatch confirmed teachers had been contacted by union officials at Lindenwood University, St. Louis Community College at Meramec and St. Louis University to test interest in joining the campaign.
For a limited time: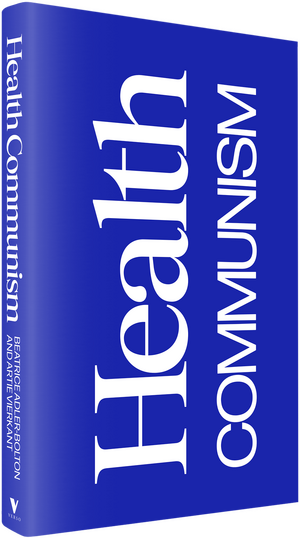 Donate $25 or more to support In These Times and we'll send you a copy of Health Communism.
A searing analysis of health and illness under capitalism from hosts of the hit podcast "Death Panel," Health Communism looks at the grave threat capitalism poses to global public health, and at the rare movements around the world that have successfully challenged the extractive economy of health.
"This is a book you should read before you die, because the ideas synthesized by Adler-Bolton and Vierkant could save our collective lives." –Jon Shaffer
Kevin is an educator and freelance writer in Chicago. Follow him on Twitter at @kevinsolari_.