Elon Musk Once Reprimanded a Tesla Employee for Missing a Work Event for the Birth of His Child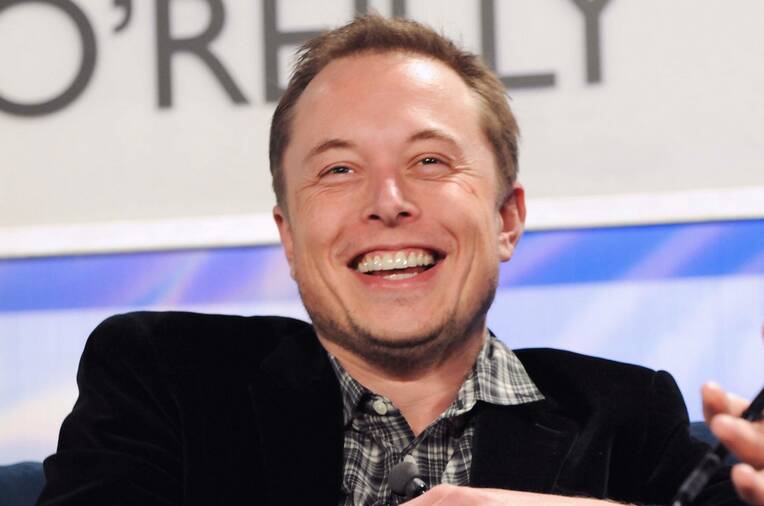 Few tech entrepreneurs better exemplify the new Gilded Age better than Elon Musk. He made his fortune as co-founder of PayPal during the first Tech Boom of the late ​'90s. His Tesla company has brought the electric car back into vogue, after a 100-year hiatus, and he has lately been working with Space X with the intent of colonizing Mars. He is even said to be the inspiration behind Robert Downey Jr.'s Tony Stark. Such a character, unsurprisingly, has become known for being somewhat demanding of his employees.
So when a worker missed a Tesla function for the birth of their child, Musk was about as understanding as you would expect. According to a new book, he said, ​"That is no excuse. I am extremely disappointed. You need to figure out where your priorities are. We're changing the world and changing history, and you either commit or you don't."
When employees complained about working too hard, Musk reportedly replied ​"they will get to see their families a lot when we go bankrupt."
Elon Musk made his money in the Ayn Randian utopia that is Silicon Valley, so it's predictable he would expect those around him to live to work and thank him for the privilege. After all, he reportedly once said, ​"If there was a way that I could not eat, so I could work more, I would not eat. I wish there was a way to get nutrients without sitting down for a meal."
Did you know?
Many nonprofits have seen a big dip in support in the first part of 2021, and here at In These Times, donation income has fallen by more than 20% compared to last year. For a lean publication like ours, a drop in support like that is a big deal.

After everything that happened in 2020, we don't blame anyone for wanting to take a break from the news. But the underlying causes of the overlapping crises that occurred last year remain, and we are not out of the woods yet. The good news is that progressive media is now more influential and important than ever—but we have a very small window to make change.

At a moment when so much is at stake, having access to independent, informed political journalism is critical. To help get In These Times back on track, we've set a goal to bring in 500 new donors by July 31. Will you be one of them?
Kevin is an educator and freelance writer in Chicago. Follow him on Twitter at @kevinsolari_.
Here's how you can help
In These Times is funded entirely by readers like you, but through the first half of 2021, reader donations are down 20% compared to last year. If that continues, it could spell real trouble for In These Times. We're running a short fundraising drive (from now until July 31) to get things back on track. Will you chip in?