Bombs Aren't the Answer: A Case for Vigorous Diplomacy in Syria, Afghanistan and Yemen
The latest escalation in Syria underlines the need for political, not military, solutions.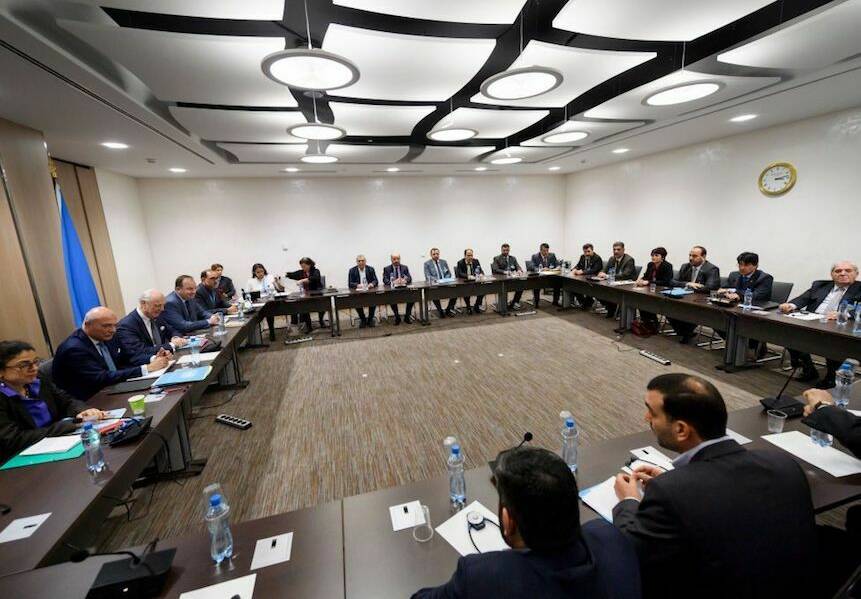 The Unit­ed States has inter­vened mil­i­tar­i­ly in civ­il wars in Afghanistan, Syr­ia and Yemen to defeat Al Qae­da, asso­ciate Amer­i­ca with a demo­c­ra­t­ic ​"Arab Spring" and sup­port the ambi­tions of friend­ly Mid­dle East­ern gov­ern­ments. Yet lit­tle progress towards these objec­tives has occurred, part­ly because Amer­i­can poli­cies were mis­placed. Cen­tral Al Qae­da has long been locat­ed in Pak­istan, not Afghanistan, and the Arab Spring proved ephemer­al. Mean­while, inter­ven­tion has dam­aged many fun­da­men­tal Amer­i­can inter­ests. It has strained rela­tion­ships with U.S. part­ners, stoked inter­state ten­sions, threat­ened to plunge the U.S. into new mil­i­tary com­mit­ments, bur­dened America's com­plex rela­tion­ship with Rus­sia, con­tributed to tremen­dous loss­es of human life and aggra­vat­ed U.S. bud­getary deficits.
While one might expect liberal Democrats in Congress, media and civic groups to take the lead in pushing for political negotiations, that has not generally been the case.
What to do? Crit­ics of the Oba­ma administration's ​"weak­ness" have urged the Unit­ed States to dou­ble down on its use of force. Though wary of domes­tic polit­i­cal con­straints on fur­ther Amer­i­can casu­al­ties, the Trump admin­is­tra­tion has ven­tured part­way in this direc­tion. In Afghanistan, it added a few thou­sand troops to the 11,000 already present, loos­ened con­straints on Amer­i­can mil­i­tary oper­a­tions and sus­pend­ed secu­ri­ty assis­tance to Pak­istan over its fail­ure to crack down on Tal­iban sanc­tu­ar­ies. In Syr­ia, it report­ed­ly end­ed major CIA covert mil­i­tary assis­tance to ​"mod­er­ate" rebels, but, after help­ing sub­due the Islam­ic State in North­ern Syr­ia, main­tains 2,000 U.S. troops and con­sid­er­able air pow­er in the region as ​"lever­age" against the Bashar al-Assad régime and Iran. In Yemen, it has esca­lat­ed mil­i­tary sup­port — arms sales, intel­li­gence and refu­el­ing of mil­i­tary air­craft — to the Sau­di-led coali­tion defend­ing the dis­placed gov­ern­ment against Houthi rebels.
Nev­er­the­less, no amount of polit­i­cal­ly per­mis­si­ble U.S. mil­i­tary esca­la­tion will res­cue fail­ing U.S. poli­cies. Local U.S. clients suf­fer from polit­i­cal and mil­i­tary dys­func­tions that can­not be alle­vi­at­ed by out­side eco­nom­ic and mil­i­tary aid. At the same time, their oppo­nents have been sup­plied by Pak­istan, Lebanese Hezbol­lah, Iran and Rus­sia with enough resources to avert defeat and even gain ground.
A more promis­ing route to pro­tect America's polit­i­cal and human­i­tar­i­an inter­ests exists, but you will not hear much about it from the exec­u­tive branch, Con­gres­sion­al for­eign pol­i­cy lead­ers, promi­nent Wash­ing­ton think tanks and main­stream media. It is to pur­sue an end to these wars through medi­at­ed, com­pro­mise polit­i­cal set­tle­ments based on ground-lev­el real­i­ties — leav­ened with as much jus­tice and account­abil­i­ty as can be achieved.
Does this sound naïve? It is what the Unit­ed States did in help­ing to resolve sev­en civ­il wars (in three of which the U.S. mil­i­tary had been involved) between 1990 and 2005 in Bosnia, Burun­di, Cam­bo­dia, Demo­c­ra­t­ic Repub­lic of the Con­go (an inter­state as well as intrastate con­flict), El Sal­vador, Mozam­bique and Sudan. This was an era when the Cold War ran down, enabling U.S. polit­i­cal and opin­ion lead­ers to address these con­flicts forth­right­ly. Today, their vision is cloud­ed by fear­ful over­re­ac­tions to inter­na­tion­al ter­ror­ism and Iran's region­al rival­ries. Still, from 1990 – 2013 a larg­er per­cent­age of civ­il wars were resolved by nego­ti­at­ed set­tle­ments than by mil­i­tary victories.
The sev­en wars endured from four to twen­ty-two years (four last­ed at least eight years). Indi­vid­u­al­ly, they result­ed in any­where from tens of thou­sands to, in Congo's case, 3.5 mil­lion mil­i­tary and civil­ian deaths. But once seri­ous peace talks began, six of the nego­ti­a­tions were com­plet­ed in less than three years. Every one of these accords was achieved through exter­nal medi­a­tion among the par­ties to the con­flict. As for­mer Tan­zan­ian Pres­i­dent Julius Nyerere told me in 1997, after hav­ing led the effort in Burun­di for two years, ​"One thing I know, they can't do it on their own."
Each con­flict attract­ed a prime medi­a­tor — a region­al orga­ni­za­tion, the U.N., the U.S., even a lay Catholic group — assist­ed by oth­er gov­ern­ments.] Deploy­ing pro­fes­sion­al medi­a­tor skills and wield­ing diplo­mat­ic car­rots and sticks, they helped the par­ties — and their exter­nal sup­port­ers — fash­ion often inge­nious polit­i­cal compromises.
All of the peace accords served U.S. for­eign pol­i­cy inter­ests by replac­ing vio­lent con­flicts in sen­si­tive regions with sus­tain­able polit­i­cal arrange­ments. Cer­tain­ly, there have been prob­lems in the con­cep­tu­al­iza­tion and imple­men­ta­tion of many of these set­tle­ments, and those in Burun­di and Con­go are now under strain, but none have bro­ken down into renewed war.
Yet this his­to­ry is rarely con­sid­ered, even by pro­gres­sive lead­ers, when con­fronting present-day con­flicts. A Sep­tem­ber 2017 report on Syr­ia pol­i­cy by the U.S. Holo­caust Memo­r­i­al Muse­um illus­trates the shal­low­ness of con­tem­po­rary discussion.
The study explored whether the Oba­ma admin­is­tra­tion had ​"missed oppor­tu­ni­ties" to reduce civil­ian deaths and atroc­i­ties in Syr­ia, con­clud­ing that any polit­i­cal­ly fea­si­ble inten­si­fi­ca­tion of mil­i­tary action would have proved inef­fec­tive. Yet it failed to eval­u­ate missed diplo­mat­ic oppor­tu­ni­ties to move the bloody con­flict toward a com­pro­mise polit­i­cal set­tle­ment, there­by accept­ing the human con­se­quences of the Oba­ma administration's deploy­ment of large-scale ​"covert" force to pro­mote régime change. One expla­na­tion for this stun­ning omis­sion is that the report only explored options that were ​"promi­nent in the debate" or ​"seri­ous­ly con­sid­ered" by pol­i­cy mak­ers. That speaks vol­umes about the blind­ers sur­round­ing pub­lic con­ver­sa­tion about Amer­i­can pol­i­cy options toward for­eign civ­il wars.
There have been no real polit­i­cal nego­ti­a­tions to end the civ­il wars in Afghanistan, Syr­ia and Yemen, although some medi­a­tors have stepped for­ward. Con­sid­er­ing America's mil­i­tary and polit­i­cal role in these con­flicts, its fail­ure to cat­alyze, par­tic­i­pate in or assist any third-par­ty medi­a­tion beyond pre­lim­i­nary talks has been quite con­se­quen­tial. It has not, as in ear­li­er con­flicts, ele­vat­ed peace­mak­ing to a pri­or­i­ty, and the polit­i­cal solu­tions it has pro­posed have more often than not been divorced from polit­i­cal realities.
Cer­tain­ly, it would not be easy for the Unit­ed States to help medi­ate set­tle­ments of these three wars. ​"Hard­lin­ers" on both sides of the con­flicts, the mul­ti­plic­i­ty of oppo­si­tion forces, sec­tar­i­an­ism and com­pet­ing for­eign inter­ven­tions all stand in the way. More­over, U.S. pol­i­cy mak­ers fear that their polit­i­cal oppo­nents would accuse them of ​"giv­ing in" to Rus­sia, Iran or ​"ter­ror­ists."
Nev­er­the­less, sim­i­lar con­straints were over­come in past medi­a­tions. Hard-lin­ers roiled the nego­ti­a­tions in Bosnia, Burun­di and El Sal­vador. In Cam­bo­dia, the agree­ment was imposed upon the resis­tant par­ties by their exter­nal spon­sors. In Bosnia, Cam­bo­dia, Burun­di and Con­go, mul­ti­ple armed move­ments were even­tu­al­ly inte­grat­ed into the set­tle­ments. Her­itages of geno­cide and politi­cide were tran­scend­ed in Bosnia, Cam­bo­dia and, to a less­er extent, Con­go and Sudan. Rival for­eign pow­ers worked togeth­er on behalf of com­mon inter­ests in Cam­bo­dia, Con­go and Burun­di. And U.S. Pres­i­dents and Con­gres­sion­al lead­ers exert­ed polit­i­cal lead­er­ship to over­come seri­ous domes­tic resis­tance to the set­tle­ments in Bosnia, Cam­bo­dia and El Salvador.
A look at peace­mak­ing efforts in the ongo­ing civ­il wars casts light on the role the Unit­ed States could play in pro­mot­ing nego­ti­at­ed settlements.
Afghanistan: The Nev­er-End­ing War
Accord­ing to Afghanistan expert Bar­nett Rubin, the ​"peace process" in Afghanistan has been ​"a his­to­ry of mis­trust, missed oppor­tu­ni­ties and pow­er plays." While both the long-run­ning mil­i­tary stale­mate and the lead com­bat­ants' recur­rent expres­sions of inter­est in a polit­i­cal solu­tion sug­gest a pos­si­ble ​"ripeness for res­o­lu­tion," no prime medi­a­tor has emerged and no seri­ous nego­ti­a­tions have occurred.
A major com­pli­ca­tion has been that Pak­istan — simul­ta­ne­ous­ly the Taliban's major mil­i­tary sup­port­er and the prin­ci­pal base for the U.S. mil­i­tary cam­paign — has some­times opposed nego­ti­a­tions or tried to manip­u­late the auton­o­my-seek­ing Tal­iban. The Unit­ed States has not been suf­fi­cient­ly force­ful in advo­cat­ing for a medi­at­ed solu­tion. In ear­ly 2009, the Tal­iban sig­naled the incom­ing Oba­ma admin­is­tra­tion that it was inter­est­ed in talk­ing with the Unit­ed States — which it con­sid­ered its real foe — about a set­tle­ment. The late Richard Hol­brooke, the U.S. Spe­cial Rep­re­sen­ta­tive for Afghanistan and Pak­istan, aspired to repli­cate his suc­cess­ful medi­a­tion in Bosnia by bring­ing togeth­er the com­bat­ants and involv­ing Pak­istan, Iran, India and Sau­di Ara­bia. How­ev­er, his cam­paign was stalled by the White House, which focused on a mil­i­tary surge and wor­ried about domes­tic polit­i­cal reac­tion to any appear­ance of ​"soft­ness."
It was not until 2013 – 14 that the U.S. and the Tal­iban agreed to the estab­lish­ment of a Tal­iban office in Qatar and a pris­on­er exchange. But since then there have been only a mis­fired Pak­istan-Afghan Gov­ern­ment-Tal­iban meet­ing in 2015 and two Afghan Gov­ern­ment-Tal­iban meet­ings in Sep­tem­ber – Octo­ber 2016.(A spring 2016 meet­ing had been can­celed by the Tal­iban after its leader was killed in Pak­istan by a U.S. drone strike. Some U.S. offi­cials want­ed to spare him because he had autho­rized pre­lim­i­nary talks, but they were overruled).
Like the ear­ly Oba­ma admin­is­tra­tion, the Trump team began by ramp­ing up — though far more mod­est­ly — mil­i­tary action. Fol­low­ing a major Tal­iban ter­ror­ist bomb­ing in Jan­u­ary, the pres­i­dent declared, ​"We don't want to talk with the Tal­iban. There may be a time, but it's going to be a long time." That is a recipe for end­less war.
A bet­ter course would be to pur­sue Holbrooke's idea of a medi­at­ed com­pro­mise, led by a rel­a­tive­ly neu­tral spon­sor like the Unit­ed Nations or a South Asian region­al grouping.
Syr­ia: An Inco­her­ent Policy
The war in Syr­ia was stale­mat­ed from 2013 to 2016, but the war­ring par­ties failed to notice this because they were repeat­ed­ly able to sum­mon addi­tion­al sup­port from for­eign back­ers. In the last year, Russ­ian mil­i­tary inter­ven­tion has shift­ed the bal­ance toward the régime. Yet it is far from cer­tain that the Assad régime will soon be able to regain last­ing con­trol of cer­tain key areas, or avoid a drain­ing insur­gency. Fur­ther­more, the régime con­tin­ues to face var­i­ous mil­i­tary threats from Israel and Turkey and remains vul­ner­a­ble to oft-promised reduc­tions in Russ­ian assistance.
Although the grow­ing mil­i­tary pres­ence of at least six for­eign pow­ers (Rus­sia, Iran, Lebanese Hezbol­lah, the Unit­ed States, Turkey and Israel) in Syr­ia com­pli­cates the mediator's task, it also cre­ates new lever­age for peace­mak­ing. The inter­venors pos­sess com­mon inter­ests in fos­ter­ing a polit­i­cal solu­tion that sat­is­fies their most basic region­al con­cerns while reduc­ing Islam­ic extrem­ism, pre­vent­ing mil­i­tary con­fronta­tions that might esca­late out of con­trol and con­serv­ing mil­i­tary and eco­nom­ic resources.
Unlike Afghanistan, the Syr­i­an con­flict has attract­ed a num­ber of medi­a­tors since 2012, most impor­tant­ly the Unit­ed Nations, backed by U.S. and Russ­ian-led inter­na­tion­al group­ings includ­ing the com­bat­ants' Mid­dle East­ern sup­port­ers. Since 2016 U.N. Spe­cial Envoy Staffan de Mis­tu­ra has con­vened nine rounds of intra-Syr­i­an talks with mea­ger results: agree­ment on a rudi­men­ta­ry 12-point agen­da and recep­tion of legal and tech­ni­cal advice from out­side spe­cial­ists. But, de Mis­tu­ra laments, real polit­i­cal dia­logue has not even begun.
Fac­tors that account for this abortive process include the obdu­ra­cy of the Syr­i­an régime, which regards the oppo­si­tion rep­re­sent­ed as ​"ter­ror­ists"; the opposition's divi­sions and insis­tence on Assad's imme­di­ate polit­i­cal demise; and the pas­sions pro­voked by the increas­ing­ly sec­tar­i­an carnage.
A less vis­i­ble obsta­cle has been the weak, dis­unit­ed and some­times ill-con­ceived per­for­mance of the inter­na­tion­al spon­sors, which include the Syr­i­an fight­ers' back­ers. U.N. medi­a­tors have pub­licly com­plained that they have failed to con­cert and mobi­lize suf­fi­cient lever­age on the con­tend­ing parties.
In addi­tion, the spon­sors' gen­er­al pre­scrip­tions have been flawed. For exam­ple, in 2015, the U.N. Secu­ri­ty Coun­cil issued a new call for the estab­lish­ment of ​"cred­i­ble, inclu­sive and non-sec­tar­i­an gov­er­nance" with­in six months and elec­tions under a new con­sti­tu­tion with­in 18 months. This was an impos­si­ble cal­en­dar giv­en the com­plex­i­ty of the Syr­i­an con­flict and the length of time nec­es­sary to sim­ply nego­ti­ate set­tle­ments in recent civ­il wars.
The Oba­ma admin­is­tra­tion bears some respon­si­bil­i­ty. For years, it veered back and forth between mil­i­tary esca­la­tion and diplo­mat­ic nego­ti­a­tions, nev­er devel­op­ing a coher­ent approach towards achiev­ing its objec­tives. Its fix­a­tion with exclud­ing Assad from a prospec­tive tran­si­tion­al gov­ern­ment was unre­al­is­tic and inhib­it­ed coop­er­a­tion with Assad's exter­nal sup­port­ers. Its refusal to accept one of them, Iran, as a par­tic­i­pant in inter­na­tion­al meet­ings on Syr­ia until late 2015 was also coun­ter­pro­duc­tive. By administration's end, prospects of a nego­ti­at­ed peace had only worsened.
The Trump team appar­ent­ly dis­man­tled the CIA's para­mil­i­tary oper­a­tion but said it was main­tain­ing U.S. forces in North­ern Syr­ia to com­plete ISIS's destruc­tion, oppose Iran­ian influ­ence and encour­age ​"post-Assad lead­er­ship." Unlike his pre­de­ces­sors Hillary Clin­ton and John Ker­ry, recent­ly-fired Sec­re­tary of State Rex Tiller­son main­tained that the Unit­ed States was now rely­ing on a Russ­ian-backed, U.N.-sponsored demo­c­ra­t­ic elec­tion to dis­place Assad, and acknowl­edged this would ​"take time." Despite Pres­i­dent Trump's new vow to with­draw U.S. troops with­in sev­er­al months, U.S. air­pow­er remains in the region, as does the dan­ger of con­fronta­tions between for­eign pow­ers in the Syr­i­an con­flict that could draw the U.S. in. Wit­ness the war clouds ris­ing after the lat­est alleged Syr­i­an Gov­ern­ment chem­i­cal attack on civil­ians. Now is the time for Amer­i­ca to col­lab­o­rate with these play­ers — both unruly allies and per­ceived adver­saries — to help the U.N. medi­a­tor push the inter­nal par­ties towards real­is­tic compromises.
Yemen: Led by a Client
The short­est-run­ning of these wars (three years), the Yemeni con­flict appears stale­mat­ed. The U.N. medi­a­tor arranged the first face-to-face meet­ing of the dis­placed Yemeni gov­ern­ment and Houthi-led rebels in Decem­ber 2015. Agree­ments were reached regard­ing a cease-fire, human­i­tar­i­an assis­tance and release of pris­on­ers. The par­ties con­tin­ued to pur­sue these sub­jects in three sub­se­quent rounds of meet­ings between April and August 2016, but no progress was made towards a polit­i­cal solu­tion. In the end, the frus­trat­ed medi­a­tor decid­ed to present a ​"roadmap" for the estab­lish­ment of a nation­al uni­ty gov­ern­ment and secu­ri­ty arrange­ments. But the par­ties were inflex­i­ble, lead­ing the medi­a­tor to sus­pend the talks. While the human­i­tar­i­an cri­sis has deep­ened dra­mat­i­cal­ly, there have been no fur­ther meet­ings in the suc­ceed­ing 18 months.
Giv­en its crit­i­cal mil­i­tary sup­port for the Sau­di-led coali­tion back­ing the gov­ern­ment (Iran pro­vides more mod­est mil­i­tary aid to the Houthis), the Unit­ed States has con­sid­er­able lever­age to pro­mote a polit­i­cal com­pro­mise. Yet nei­ther the Oba­ma nor the Trump admin­is­tra­tion has tried to use it. Once again, the best U.S. alter­na­tive is to sup­port the U.N. medi­a­tion, work­ing with the inter­nal par­ties, Sau­di Ara­bia and Iran to fos­ter a polit­i­cal settlement.
Time To Act
Some Amer­i­cans might blanch at striv­ing for com­pro­mis­es with ​"adver­saries" like Rus­sia and Iran, much less ​"unre­li­able" part­ners like Pak­istan. But U.S. rela­tions with these coun­tries are com­plex, and com­mon inter­ests have often gen­er­at­ed coop­er­a­tion. Rus­sia invad­ed Ukraine and con­duct­ed infor­ma­tion war­fare against the Unit­ed States, but sup­port­ed Amer­i­ca in post‑9/​11 Afghanistan, the Iran nuclear deal and the bat­tle against ISIS in Syr­ia. It has float­ed ideas about a polit­i­cal com­pro­mise in Syr­ia that have dis­com­fit­ed Syr­i­an Pres­i­dent Assad. And while Iran has worked to expand its region­al influ­ence in Syr­ia and Yemen, it col­lab­o­rat­ed with the 2001 U.S. inva­sion of Afghanistan, nego­ti­at­ed con­straints on its nuclear pro­gram and com­bat­ted ISIS in Iraq and Syr­ia. Its involve­ment in Yemen has been pur­pose­ly lim­it­ed. The chal­lenge for U.S. pol­i­cy mak­ers is to per­suade oth­er pow­ers that they have no more rea­son than Amer­i­ca to pro­long these wast­ing, risky wars since their most basic geopo­lit­i­cal inter­ests can be sat­is­fied with­in nego­ti­at­ed settlements.
While one might expect lib­er­al Democ­rats in Con­gress, media and civic groups to take the lead in push­ing for polit­i­cal nego­ti­a­tions to end these bloody strug­gles, that has not gen­er­al­ly been the case. It is well past time for pro­gres­sives to broad­en the pub­lic con­ver­sa­tion sur­round­ing all three wars, mak­ing the argu­ment for a seri­ous and patient pur­suit of polit­i­cal solu­tions. Con­cerned cit­i­zens should sup­port rel­e­vant con­gres­sion­al leg­is­la­tion such as recent efforts to curb arms sales and invoke the War Pow­ers Act in Yemen. But they should also go beyond these neg­a­tive ini­tia­tives to advo­cate pos­i­tive polit­i­cal solu­tions — which have the addi­tion­al virtue of being more polit­i­cal­ly palat­able. As con­gres­sion­al and pres­i­den­tial elec­tions approach, they should insist that their pre­ferred can­di­dates embrace the path toward peace.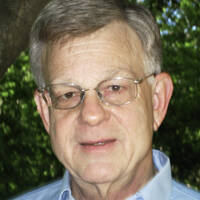 Stephen R. Weiss­man
, for­mer staff direc­tor of the House Sub­com­mit­tee on Africa, is the author of two books on U.S. for­eign pol­i­cy, includ­ing
A Cul­ture of Def­er­ence: Con­gress's Fail­ure of Lead­er­ship in For­eign Pol­i­cy
. His recent arti­cles on U.S. poli­cies towards Afghanistan, Libya, Syr­ia, Con­go and South Africa have appeared in
For­eign Affairs
,
Pres­i­den­tial Stud­ies Quar­ter­ly
,
Intel­li­gence and Nation­al Secu­ri­ty
,
Politi­co
,
Roll Call
,
The Hill
and in
For­eign Pol­i­cy in Post-Apartheid South Africa: Secu­ri­ty, Diplo­ma­cy and Trade
, eds. Adek­eye Ade­ba­jo and Kudrat Virk.