Lessons from Tonkin and Libya: We Need a President Who Won't Trick Us Into War
Deception about Libya--and possibly Syria as well--descends from Vietnam-era policies. Both major parties are guilty. Where do the 2016 candidates stand?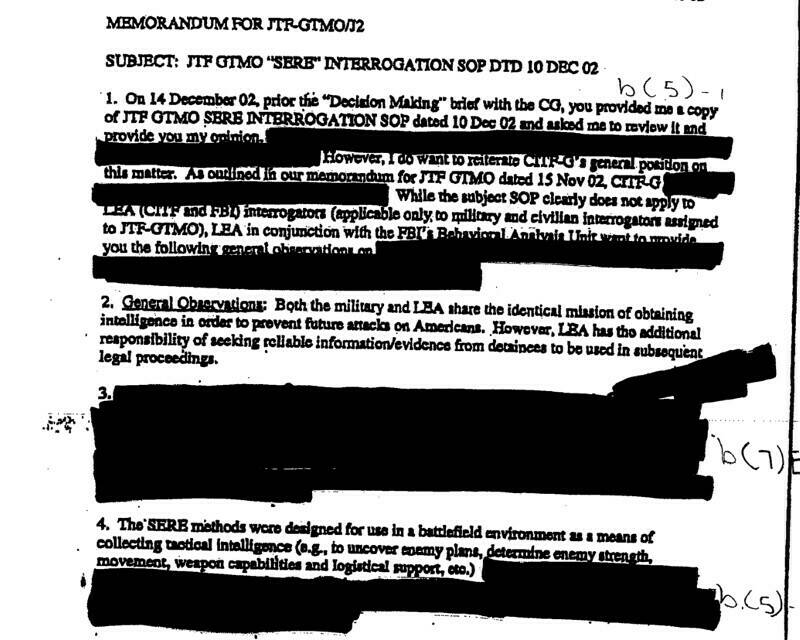 Fifty-one years ago, an Amer­i­can pres­i­dent deceived the pub­lic about the true pur­pose of a U.S. mil­i­tary mis­sion, ush­er­ing in a decade of for­eign pol­i­cy dis­as­ters. Unfor­tu­nate­ly, this method of abus­ing democ­ra­cy has con­tin­ued, on a bipar­ti­san basis, to the present day, when it is cast­ing a shad­ow over U.S. pol­i­cy in Syria.
As in post-invasion Iraq, the U.S. could become enmeshed in a fratricidal conflict it has no real plan to resolve.
In August 1964, Pres­i­dent Lyn­don B. John­son and his advis­ers delib­er­ate­ly mis­led Con­gress and the Amer­i­can peo­ple about the mis­sion of two U.S. destroy­ers that were alleged­ly attacked off the coast of com­mu­nist North Viet­nam and their con­nec­tion to U.S.-directed raids on near­by off­shore islands. Their lie paved the way for U.S. bomb­ing of North Viet­nam and con­gres­sion­al pas­sage of the administration's Tonkin Gulf Res­o­lu­tion: a broad­ly word­ed mea­sure that would soon facil­i­tate Johnson's esca­la­tion of the Viet­nam War. A pol­i­cy that began with an act of deceit about a U.S. mil­i­tary mis­sion had awful and ill-con­sid­ered con­se­quences for Amer­i­cans, Viet­namese and oth­er south­east Asians, U.S. rela­tions with the Sovi­et Union and Chi­na, and America's glob­al rep­u­ta­tion. Many his­to­ri­ans are con­vinced that a diplo­mat­ic set­tle­ment could have avoid­ed most of this damage.
In March 1969, Pres­i­dent Richard Nixon ini­ti­at­ed 15 months of secret B‑52 bomb­ing attacks against North Viet­namese sanc­tu­ar­ies in neu­tral Cam­bo­dia, main­ly to let North Viet­nam know he would take harsh mea­sures that John­son had reject­ed. The num­ber of civil­ians killed by the car­pet-bomb­ing will nev­er be known; and the North Viet­namese respond­ed by mov­ing their forces deep­er into Cambodia.
Fast for­ward to March 2011. Chal­lenged by the pop­u­lar unrest of the Arab Spring, Libyan dic­ta­tor Moam­mar Gadhafi's troops bore down upon armed rebels in Beng­hazi and oth­er cities. In response, the Oba­ma admin­is­tra­tion drove through a U.N. Secu­ri­ty Coun­cil res­o­lu­tion autho­riz­ing ​"all nec­es­sary means" to ​"pro­tect civil­ians and civil­ian-pop­u­lat­ed areas under threat of attack." After orga­niz­ing exten­sive British, French and U.S. air oper­a­tions under NATO, Pres­i­dent Barack Oba­ma reas­sured war-weary Amer­i­cans and leg­is­la­tors, ​"But broad­en­ing our mil­i­tary mis­sion to include régime change would be a mis­take." Rather, the U.S. would use ​"non­mil­i­tary means" to get Gad­hafi to step down, includ­ing an arms embar­go, finan­cial sanc­tions, aid to the oppo­si­tion and diplomacy.
But in real­i­ty, NATO air oper­a­tions, com­ple­ment­ed by covert CIA, British and French mil­i­tary aid to the rebels, were crit­i­cal for the over­throw of Gad­hafi and his cap­ture and assas­si­na­tion by rebels in October.
Oba­ma implic­it­ly admit­ted his decep­tion con­cern­ing the U.S. mil­i­tary mis­sion dur­ing his Octo­ber 2012 debate with Repub­li­can pres­i­den­tial can­di­date Mitt Rom­ney when he said: ​"We went into Libya and we were able to imme­di­ate­ly stop the mas­sacre … [W]e also had to make sure that Moam­mar Gad­hafi didn't stay there. … [W]hen it came time to make sure that Gad­hafi did not stay in pow­er, that he was cap­tured, Gov­er­nor, your sug­ges­tion was that this was mis­sion creep. … We were going to make sure that we fin­ished the job."
In recent mem­oirs and con­fi­den­tial inter­views, top U.S. and West­ern offi­cials have been more forth­right. Leon Panet­ta, who was CIA direc­tor at the out­set of the con­flict and became sec­re­tary of defense on July 1, 2011, wrote that dur­ing an ear­ly July vis­it to Afghanistan, ​"I said what every­one in Wash­ing­ton knew but we couldn't offi­cial­ly acknowl­edge: that our goal in Libya was régime change." His pre­de­ces­sor, Robert Gates, revealed that he ​"tried to raise" with the pres­i­dent the issues of ​"an open-end­ed con­flict, an ill-defined mis­sion, Gadhafi's fate, and what came after him," but Oba­ma ​"had not been inter­est­ed in get­ting into any of that." Key advis­ers on Libya in the French and British gov­ern­ments and a lead­ing U.S. par­tic­i­pant in the deci­sive admin­is­tra­tion meet­ings have all con­firmed to me that get­ting Gad­hafi out was a clear goal from the ear­ly days of the NATO mission.
Once again a hid­den and poor­ly thought out mil­i­tary pol­i­cy had malign con­se­quences. The rebel group we spon­sored was unable to pre­vent the coun­try from dis­solv­ing into chaot­ic vio­lence that has claimed the lives of four Amer­i­can cit­i­zens and pre­cip­i­tat­ed a migra­tion cri­sis in the Mediter­ranean Sea. A con­tin­u­ing exo­dus of arms, eth­nic fight­ers and Islam­ic fight­ers from Libya has strength­ened vio­lent extrem­ists in Egypt, Tunisia, Alge­ria, Mali, Nige­ria and oth­er coun­tries. And NATO's mis­ap­pli­ca­tion of the U.N. autho­riza­tion of force rein­forced Russia's dis­trust of the West; it led direct­ly to its veto of a sub­se­quent U.N. non­mil­i­tary res­o­lu­tion on Syria.
In ret­ro­spect, the Oba­ma admin­is­tra­tion would have been bet­ter off either fol­low­ing its pro­fessed two-pronged military/​political pol­i­cy or, bet­ter still, sup­port­ing the African Union's cre­ative ini­tia­tive for a nego­ti­at­ed cease-fire and order­ly demo­c­ra­t­ic tran­si­tion super­vised by inter­na­tion­al peace­keep­ing forces. Yet, as the afore­men­tioned U.S. par­tic­i­pant in the deci­sions revealed, ​"There was no dis­cus­sion of using our force as a set-up for negotiation."
More recent­ly, in Sep­tem­ber 2013, Oba­ma asked Con­gress to sup­port his plan to attack Syr­ia after it vio­lat­ed his ​"red line" against the use of chem­i­cal weapons. Com­pelled at last to assume its con­sti­tu­tion­al respon­si­bil­i­ty for mak­ing war, Con­gress was about to turn Oba­ma down before a diplo­mat­ic agree­ment to dis­pose of the weapons saved the day. What lay behind Con­gress' reluc­tance was the war-weary public's doubt that it had received an hon­est descrip­tion of the mil­i­tary mis­sion — which was char­ac­ter­ized in wide­ly dif­fer­ent ways by admin­is­tra­tion rep­re­sen­ta­tives — and there­fore of its poten­tial consequences.
Indi­ca­tions are that the prob­lem of decep­tive mil­i­tary mis­sions per­sists today as the U.S. expands its mil­i­tary pres­ence in the Mid­dle East to con­front vio­lent jihadis. In June 2014 the admin­is­tra­tion sent Con­gress a pro­pos­al to ​"train and equip" Syr­i­an oppo­nents of the Bashar Assad gov­ern­ment in neigh­bor­ing coun­tries. In Sep­tem­ber, after the Islam­ic State group expand­ed from Syr­ia into Iraq, it repack­aged this pro­gram to tar­get the Islam­ic State in Syr­ia rather than Assad. Con­gress approved. Despite this straight­for­ward and focused ground mis­sion, admin­is­tra­tion offi­cials have recent­ly been say­ing that they might pro­vide U.S. close air sup­port or oth­er­wise move to ​"pro­tect" their clients after they ​"inte­grate" with exist­ing rebel groups in Syr­ia. Such sce­nar­ios could bring Amer­i­ca into direct con­flict with Syr­i­an gov­ern­ment forces.
Even more far-reach­ing, U.S. and Turk­ish offi­cials have just revealed that they are about to imple­ment a long-dis­cussed ​"safe zone" in north­ern Syr­ia along 68 miles of Turkey's West­ern bor­der. While this is once again pub­licly jus­ti­fied as an anti-Islam­ic State ini­tia­tive, it is poten­tial­ly much more than that. Accord­ing to the same offi­cials, uniden­ti­fied ​"mod­er­ate" Syr­i­an rebels would be insert­ed into an area that is close to Syr­i­an gov­ern­ment oper­a­tions in and around the con­test­ed city of Alep­po and would receive con­tin­u­ous air pro­tec­tion. That would cre­ate a com­bustible sit­u­a­tion that could pro­duce an acci­den­tal or pur­pose­ful con­fronta­tion between the rebels and their sup­port­ers and Assad's forces. Anoth­er provoca­tive pos­si­bil­i­ty, long con­tem­plat­ed by U.S. and Turk­ish offi­cials, is that the safe zone will har­bor a rebel gov­ern­ment on Syr­i­an territory.
What appears then to be a stealthy expan­sion of the anti-Islam­ic State ​"train-and-equip" mis­sion could have major con­se­quences for U.S. pol­i­cy in the Mid­dle East, which the admin­is­tra­tion has not dis­cussed pub­licly. An increased U.S. mil­i­tary com­mit­ment to anti-Assad rebels on the ground could pro­duce mil­i­tary respons­es by Syria's allies — Iran, Hezbol­lah and Rus­sia. As in Iraq today, it could result in pres­sures to intro­duce U.S. com­bat forces to bol­ster the rebels. And, as in post-inva­sion Iraq, the U.S. could become enmeshed in a frat­ri­ci­dal con­flict it has no real plan to resolve.
These are the very con­se­quences that the pub­lic feared when it demand­ed that Con­gress pull the plug on the administration's plan to bomb Syr­ia in Sep­tem­ber 2013.
Dur­ing this pres­i­den­tial elec­tion year, vot­ers need to com­mu­ni­cate to the can­di­dates that they will hold them account­able for telling the truth about the pur­pos­es of Amer­i­can mil­i­tary mis­sions and their poten­tial consequences.
This arti­cle was orig­i­nal­ly pub­lished at Stars and Stripes.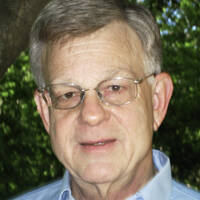 Stephen R. Weiss­man
, for­mer staff direc­tor of the House Sub­com­mit­tee on Africa, is the author of two books on U.S. for­eign pol­i­cy, includ­ing
A Cul­ture of Def­er­ence: Con­gress's Fail­ure of Lead­er­ship in For­eign Pol­i­cy
. His recent arti­cles on U.S. poli­cies towards Afghanistan, Libya, Syr­ia, Con­go and South Africa have appeared in
For­eign Affairs
,
Pres­i­den­tial Stud­ies Quar­ter­ly
,
Intel­li­gence and Nation­al Secu­ri­ty
,
Politi­co
,
Roll Call
,
The Hill
and in
For­eign Pol­i­cy in Post-Apartheid South Africa: Secu­ri­ty, Diplo­ma­cy and Trade
, eds. Adek­eye Ade­ba­jo and Kudrat Virk.