None of the Democratic Candidates Have Gotten Syria Right: Why They Should Be Talking Peace, Not War
Obama has finally taken a tentative path toward a viable solution--but may waffle without support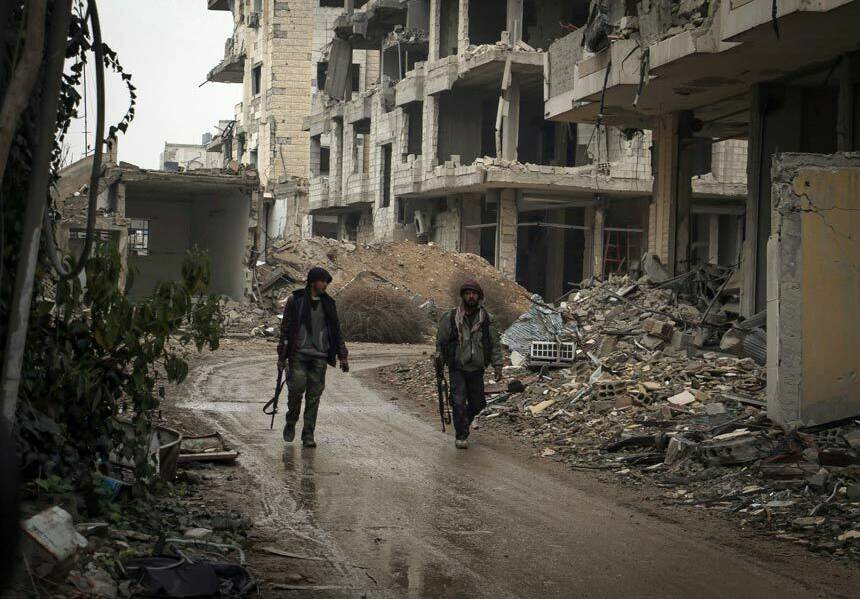 Some Repub­li­can pres­i­den­tial can­di­dates are clam­or­ing for increased U.S. mil­i­tary aid to ​"mod­er­ate" rebels bat­tling Bashar al-Assad's dic­ta­tor­ship in Syria.
Nothing illuminates the dead end of military escalation in Syria more than the limited results achieved by the two-and-a-half−year, multi-billion-dollar, semi-covert operation by the U.S. and its Arab allies to arm and train so-called moderate rebels.
For­tu­nate­ly, Pres­i­dent Oba­ma is tak­ing a far wis­er course with a renewed diplo­mat­ic effort to resolve that hor­ren­dous civ­il war. But he is not get­ting the sup­port he needs from his poten­tial Demo­c­ra­t­ic successors.
It has been appar­ent for at least two years that, as the death toll mounts, the Assad gov­ern­ment and the rebels, along with their for­eign sup­port­ers, are locked in what con­flict experts call a ​"mutu­al­ly harm­ful stale­mate": one in which nei­ther side can hope to pre­vail in the fore­see­able future.
There is a ray of hope in this grim pic­ture. In oth­er con­flicts, such as El Sal­vador in the 1990s and Sudan in the 2000s, stale­mates have opened the way for inter­na­tion­al­ly bro­kered peace settlements.
How­ev­er, in the case of Syr­ia, the U.S. posi­tion has proven unhelp­ful. First, the Oba­ma administration's insis­tence that nego­tia­tors focus on form­ing a ​"tran­si­tion­al gov­ern­ing body" to replace Assad ignored the fact that his sub­stan­tial con­stituen­cy must receive secu­ri­ty and polit­i­cal guar­an­tees before it will agree to relin­quish its leader. Sec­ond, the administration's exclu­sion of Iran from UN-con­vened peace talks in 2014 meant the absence of one of the régime's two major back­ers. (The oth­er is Russia.)
The admin­is­tra­tion is now open to a more grad­ual eas­ing out of Assad, which would come toward the end of a process of estab­lish­ing ​"cred­i­ble, inclu­sive and non-sec­tar­i­an gov­er­nance." It has also aban­doned its oppo­si­tion to Iran's par­tic­i­pa­tion in U.N. peace talks.
Yet this renewed thrust for a diplo­mat­ic solu­tion has drawn rather weak back­ing from Obama's would-be suc­ces­sors in his own par­ty. For exam­ple, in a Nov. 19, 2015, speech at George­town Uni­ver­si­ty, Bernie Sanders not­ed that ​"the diplo­mat­ic plan for Assad's tran­si­tion from pow­er is a good step in a unit­ed front," but quick­ly down­played it, say­ing, ​"But our pri­or­i­ty must be to defeat ISIS."
The same day, Hillary Clin­ton told the Coun­cil on For­eign Rela­tions, ​"We have to pri­or­i­tize [get­ting] peo­ple to turn against the com­mon ene­my of ISIS. … And then we need to fig­ure out how we put togeth­er a polit­i­cal out­come [in Syria]."
True, Sanders and Clin­ton were speak­ing less than a week after ISIS attacks on civil­ians in Paris had trau­ma­tized the world. Still, to this day nei­ther can­di­date has pub­licly rec­og­nized that the local forces need­ed to defeat ISIS in Syr­ia will remain unavail­able until the Syr­i­ans stop fight­ing each oth­er. Most dis­ap­point­ing, none of the three Demo­c­ra­t­ic can­di­dates is explain­ing to vot­ers why and how patient diplo­ma­cy pro­vides the only real­is­tic hope for end­ing a war that is exact­ing an enor­mous human cost — 250,000 killed, 7.5 mil­lion inter­nal­ly dis­placed and 4 mil­lion refugees — while inflam­ing region­al and sec­tar­i­an con­flicts through­out the Mid­dle East and aggra­vat­ing U.S. ten­sions with the major pow­ers in the region, as well as Russia.
To begin with, they have not drawn for vot­ers the cen­tral les­son of the last few years of Amer­i­can pol­i­cy in Syr­ia: Large, incre­men­tal dos­es of U.S. and allied mil­i­tary aid to the frac­tious insur­gents will not break the ongo­ing dead­lock. They will be quick­ly coun­ter­bal­anced by sup­port to the régime from Rus­sia, Iran and Lebanese Hezbollah.
Noth­ing illu­mi­nates the dead end of mil­i­tary esca­la­tion in Syr­ia more than the lim­it­ed results achieved by the two-and-a-half−year, mul­ti-bil­lion-dol­lar, semi-covert oper­a­tion by the U.S. and its Arab allies — Jor­dan, Sau­di Ara­bia, Turkey and Qatar — to arm and train so-called mod­er­ate rebels. ​"Mod­er­ate" is used to describe a vast array of large­ly local, Islamist and non-Islamist fight­ers whose polit­i­cal com­mit­ments are unknown; their only com­mon denom­i­na­tor is that they are not ISIS, Al Qae­da or Assad's forces. Although the pro­gram isn't offi­cial­ly pub­lic, jour­nal­ists who've spo­ken with inside sources have report­ed that it began in spring 2013 and was field­ing 10,000 insur­gents in North­ern Syr­ia in fall 2014. By June 2015, its CIA com­po­nent alone had trained and armed 5,000 rebels, most­ly in the South, at a cost of $1 bil­lion a year.
Yet these efforts have failed to turn the con­flict around, in part because Assad's for­eign back­ers stepped up their own assis­tance, includ­ing the recent intro­duc­tion of Russ­ian air­pow­er. In the mean­time, the total death toll in Syr­ia has near­ly tripled since June 2013. Lack­ing a sol­id analy­sis of what has hap­pened on the ground, none of the Demo­c­ra­t­ic can­di­dates is offer­ing real­is­tic pro­pos­als to bring an end to the war. Clin­ton wants a U.S.-led coali­tion to impose a no-fly zone, ​"prin­ci­pal­ly" over North­ern Syr­ia. This, she main­tains, would ​"stop [Pres­i­dent Bashar al-Assad] from slaugh­ter­ing civil­ians and the oppo­si­tion from the air" and allow rebel forces to ​"cre­ate safe areas where Syr­i­ans could remain in the coun­try rather than flee­ing towards Europe." She sug­gests her pol­i­cy would rein­force the insur­gency and there­by ​"give us this extra lever­age that I'm look­ing for in the diplo­mat­ic pur­suits with Rus­sia with respect to the polit­i­cal out­come in Syria."
Sanders and Mar­tin O'Malley have point­ed out the real risks of Clinton's plan. Sanders warns that it would get the Unit­ed States ​"more deeply involved" in the con­flict and ​"lead to a nev­er-end­ing U.S. entan­gle­ment in that region"; O'Malley cau­tions that it might pro­voke con­fronta­tions with Russ­ian air­craft and ​"lead to an esca­la­tion of Cold War pro­por­tions." Both express con­cern that it could be a step toward force­ful régime change, which had dis­as­trous out­comes in Iraq and Libya. How­ev­er, nei­ther of these aspi­rants to pro­gres­sive lead­er­ship has addressed the more fun­da­men­tal flaw of the no-fly zone: Even if its risks could, as Clin­ton argues, be min­i­mized, it would do noth­ing to break the endur­ing mil­i­tary dead­lock and pave the way for a polit­i­cal set­tle­ment, and it could threat­en upcom­ing inter­na­tion­al negotiations.
By their ret­i­cence, the can­di­dates are fail­ing to mobi­lize polit­i­cal sup­port to bol­ster the administration's frag­ile com­mit­ment to the diplo­mat­ic path.
An unsteady push for peace
U.S. pol­i­cy toward the Syr­i­an civ­il war has veered back and forth between mil­i­tary esca­la­tion and diplo­ma­cy. Unfor­tu­nate­ly, the temp­ta­tion to raise the mil­i­tary ante per­sists. Just over a year ago, Oba­ma asked Con­gress to sup­ple­ment the secret CIA pro­gram with an open Pen­ta­gon one to train and equip 5,000 rebels a year to fight both Assad and ​"Islam­ic extrem­ists." After ISIS omi­nous­ly expand­ed from Syr­ia into Iraq, the admin­is­tra­tion repack­aged its request as an anti-ISIS mea­sure. Fol­low­ing con­gres­sion­al approval in Sep­tem­ber 2014, how­ev­er, offi­cials sug­gest­ed an addi­tion­al objec­tive was to strength­en the opposition's ​"defen­sive capac­i­ty" against the ​"bru­tal­i­ty of the régime."
More wor­ri­some, in late Octo­ber, even as the admin­is­tra­tion was prepar­ing to launch its push for nego­ti­a­tions, the State Depart­ment renewed its recur­rent rec­om­men­da­tion to estab­lish ​"safe zones" or ​"no-fly zones" in Syr­ia. As in Clinton's plan, the aim was not only to pro­tect refugees and oth­er civil­ians, but also to bol­ster the rebels. Sec­re­tary of State John Kerry's advo­ca­cy was over­come by Defense Depart­ment con­cerns about air con­fronta­tions with Syr­ia and Rus­sia, and by the president's reluc­tance to embark upon anoth­er large mil­i­tary com­mit­ment while pur­su­ing ISIS. Still, in the after­math of ISIS and Islam­ic extrem­ist attacks in Paris and San Bernadi­no, Calif., and under pres­sure from Clin­ton and oth­er for­mer admin­is­tra­tion offi­cials to imple­ment no-fly or safe zones, there is a pos­si­bil­i­ty that the pres­i­dent will reverse his Octo­ber deci­sion in order to project a more mus­cu­lar image.
This dan­ger could grow if the admin­is­tra­tion allows impa­tience to under­mine the nascent diplo­mat­ic process. Two years ago, the Unit­ed Nations, with Amer­i­can sup­port, con­vened peace talks between the Syr­i­an gov­ern­ment and oppo­si­tion, then aban­doned them after two weeks due to lack of progress. Now, a U.S.-supported Decem­ber 2015 U.N. Secu­ri­ty Coun­cil Res­o­lu­tion says a new round of nego­ti­a­tions should aim to estab­lish ​"cred­i­ble, inclu­sive and non-sec­tar­i­an gov­er­nance" with­in six months and elec­tions under a new con­sti­tu­tion with­in 18 months. In view of the inter­na­tion­al community's expe­ri­ence over the last two decades in help­ing resolve com­pa­ra­bly bloody con­flicts in Burun­di, Cam­bo­dia, Demo­c­ra­t­ic Repub­lic of the Con­go, El Sal­vador, Mozam­bique and Sudan, this sched­ule is com­plete­ly utopi­an. All required more than two years of nego­ti­a­tions and at least anoth­er two years to tran­si­tion, and in cas­es where tran­si­tion­al gov­ern­ments were cre­at­ed, they were pre­ced­ed by detailed agree­ments on such crit­i­cal mat­ters as army reform, con­sti­tu­tion­al prin­ci­ples, human rights pro­tec­tion, cease­fire, troop demo­bi­liza­tion, inter­na­tion­al peace­keep­ing, for­eign rela­tions, human­i­tar­i­an aid and return of refugees — none of which has been hashed out in Syr­ia. By rais­ing expec­ta­tions for impos­si­bly rapid progress, the Unit­ed States and the U.N. could be set­ting them­selves up for anoth­er diplo­mat­ic failure.
Polit­i­cal calculations
Of course, the Demo­c­ra­t­ic can­di­dates must weigh prag­mat­ic con­cerns. Can a pro­gres­sive posi­tion on the Syr­i­an civ­il war endure the heat of a gen­er­al elec­tion? The 2016 Demo­c­ra­t­ic pres­i­den­tial nom­i­nee may face a Repub­li­can, such as Mar­co Rubio or Jeb Bush, who favors more aid to Syr­i­an rebels, includ­ing an ambi­tious no-fly zone. In addi­tion, no mat­ter who she or he is, the Demo­c­ra­t­ic can­di­date will prob­a­bly have to bear the bur­den of the cur­rent major­i­ty per­cep­tion that Oba­ma has been ​"weak" in for­eign pol­i­cy. In these cir­cum­stances, can it real­ly be good pol­i­tics to insist on diplo­mat­ic rather than mil­i­tary action in Syria?
The answer is yes, it can. Ever since 2013, when the Amer­i­can pub­lic reject­ed air strikes against the Syr­i­an gov­ern­ment for using chem­i­cal weapons against the rebels, opin­ion polls have shown ongo­ing pop­u­lar resis­tance to increas­ing U.S. mil­i­tary involve­ment in the Syr­i­an civ­il war. For exam­ple, a May 23, 2015 Economist/​YouGov sur­vey found that Amer­i­cans opposed tak­ing sides in the civ­il war near­ly 2 – 1 (even while they sup­port­ed air strikes against ISIS in Syr­ia by more than 3 – 1).
It is sig­nif­i­cant, too, that some poten­tial Repub­li­can can­di­dates, notably Don­ald Trump and Ted Cruz, have expressed oppo­si­tion to fur­ther inter­ven­tion in the Syr­i­an con­flict. With most Amer­i­cans reluc­tant to esca­late the civ­il war, a full-throat­ed jus­ti­fi­ca­tion of the alter­na­tive diplo­mat­ic route— includ­ing how it would help mobi­lize Syr­i­ans against ISIS — should fall on ready ears. By sup­port­ing ongo­ing nego­ti­a­tions, instead of sim­ply warn­ing about esca­la­tion, Democ­rats could offer a pos­i­tive approach that would address Repub­li­can com­plaints that they ​"have no strategy."
In a cen­tu­ry in which lib­er­al Demo­c­ra­t­ic polit­i­cal elites, con­stituen­cies and media have paid too lit­tle atten­tion to for­eign pol­i­cy and failed to resist dis­as­trous mil­i­tary inter­ven­tions in Iraq and Libya, a dark strug­gle in the Mid­dle East fur­nish­es an oppor­tu­ni­ty to renew a pro­gres­sive vision of inter­na­tion­al peace.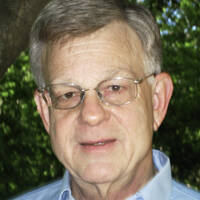 Stephen R. Weiss­man
, for­mer staff direc­tor of the House Sub­com­mit­tee on Africa, is the author of two books on U.S. for­eign pol­i­cy, includ­ing
A Cul­ture of Def­er­ence: Con­gress's Fail­ure of Lead­er­ship in For­eign Pol­i­cy
. His recent arti­cles on U.S. poli­cies towards Afghanistan, Libya, Syr­ia, Con­go and South Africa have appeared in
For­eign Affairs
,
Pres­i­den­tial Stud­ies Quar­ter­ly
,
Intel­li­gence and Nation­al Secu­ri­ty
,
Politi­co
,
Roll Call
,
The Hill
and in
For­eign Pol­i­cy in Post-Apartheid South Africa: Secu­ri­ty, Diplo­ma­cy and Trade
, eds. Adek­eye Ade­ba­jo and Kudrat Virk.