AFL-CIO Reprimands Vermont Leader For General Strike Resolution, Saying It Could Have Given Trump "A Reason to Invoke Martial Law"
Read the full letter from AFL-CIO President Richard Trumka to the rebellious Vermont State Labor Council.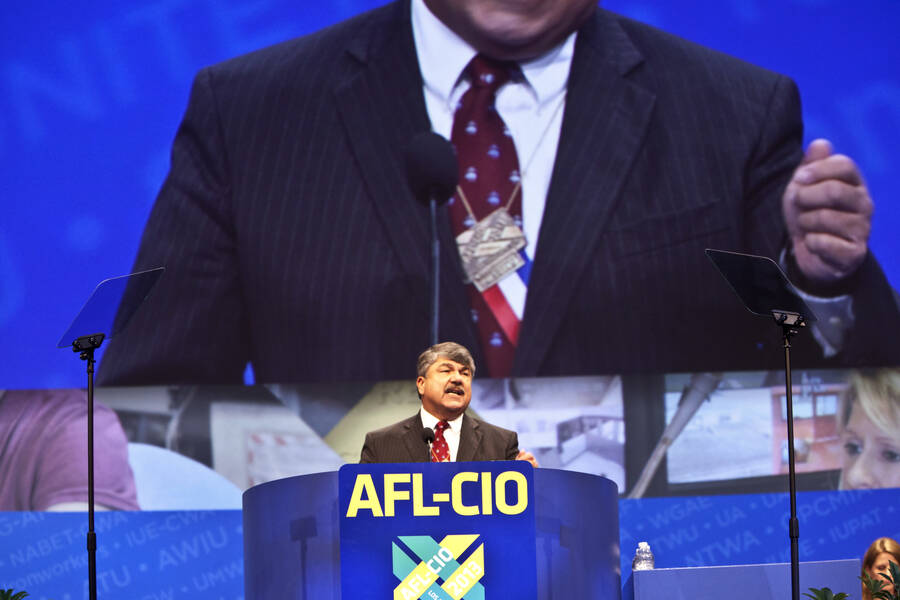 We wanted to make sure you didn't miss the announcement of our new Sustainer program. Once you've finished reading, take a moment to check out the new program, as well as all the benefits of becoming a Sustainer.

AFL-CIO President Richard Trumka today sent a letter to David Van Deusen, the head of the Vermont State Labor Council (VSLC), reprimanding him for his state council's November 2020 passage of a resolution authorizing the calling of a general strike in the event that Donald Trump refused to leave office. In These Times obtained a copy of Trumka's letter, the full text of which is below.
Today's letter is the capstone of an investigation launched by the national AFL-CIO against what it sees as a rebellious local affiliate. In May, Van Deusen discussed his disagreements with the national AFL-CIO on Maximillian Alvarez's podcast, Working People. Earlier reporting from the labor reporter Steve Early portrays a power struggle between the VSLC, one of the most fiery and progressive state labor councils in America, and a more conservative Trumka, determined to reign them in.
Notably, Trumka's letter does not come with any formal penalties — though it does say that it is a ​"final warning," and that, ​"If you again violate your constitutional oath, I will immediately impose a trusteeship." Trumka says in the letter that VSLC was not authorized to call for the general strike, and provides an illuminating look inside the national AFL-CIO's strategy in the uncertain time surrounding the 2020 presidential election:
"In the lead up to the presidential election, the Executive Council debated the labor movement's appropriate response in the event then-president Trump refused to concede defeat. The Executive Council made the strategic decision to not immediately call for a general strike in such a situation, in order to avoid providing Trump a reason to invoke martial law. Following this decision, I communicated to state and local federation leaders that resolutions calling for general strikes were counter to the labor movement's electoral and democracy protection strategy, including in Zoom meetings with state and local federation leaders on October 22 and November 24."
Reached by phone today, Van Deusen said he was pleased that the AFL-CIO chose not to take formal action against the VSLC, and that a full public statement would be forthcoming. ​"We will move forward in our effort to build the most progressive state labor federation in the country, and also in our effort to build a progressive caucus within the national AFL-CIO," he said.
Asked if the letter from Trumka had any impact on his commitment to the idea of general strikes, Van Deusen said, ​"No."
"If and when democracy comes into an existential crisis in the United States of America, or anywhere in the world for that matter, it is the political and moral obligation of working people to take all actions at their disposal," he said. ​"We don't apologize for what we did."
The full letter is below.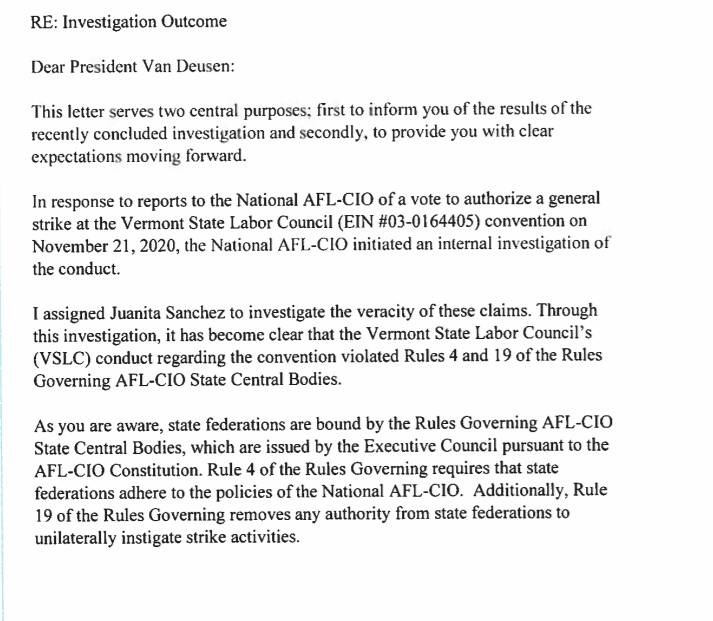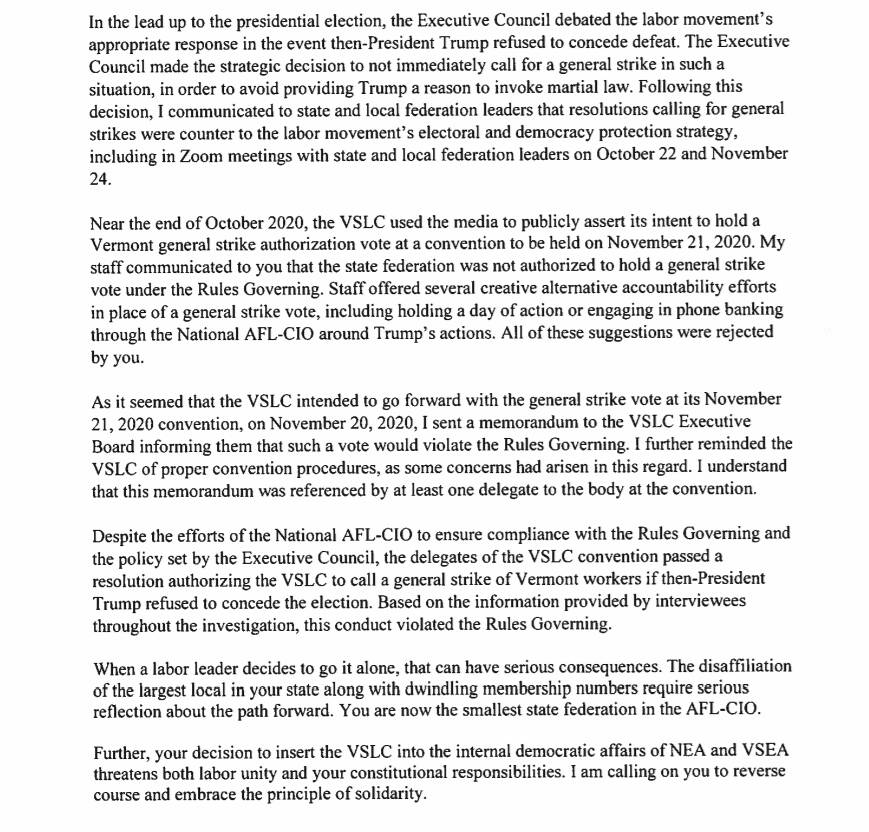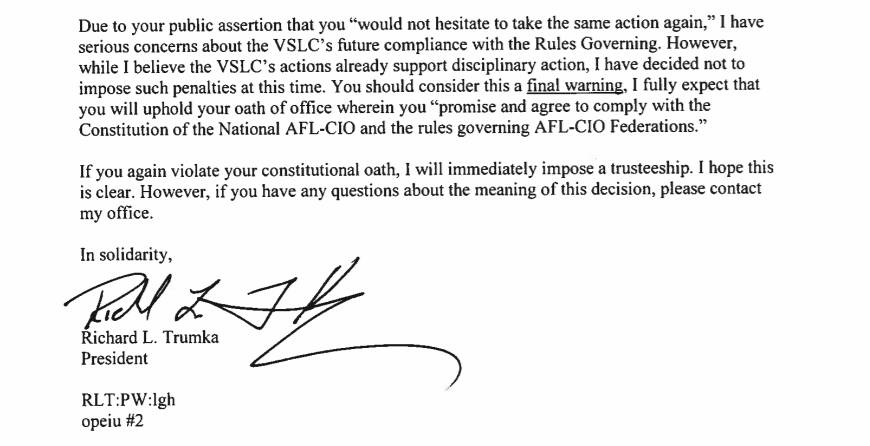 Become a Sustainer
We surveyed thousands of readers and asked what they would like to see in a monthly giving program. Many of you expressed interest in magazine subscriptions, gift subscriptions, tote bags, events and books —and we've added all of those. Some of you said that cost was an issue, so we've kept our starting tier at just $5 a month—less than 17 cents a day.

Now, for the first time, we're offering three different levels of support, with unique rewards at each level, for you to choose from. Check out the new Sustainer program.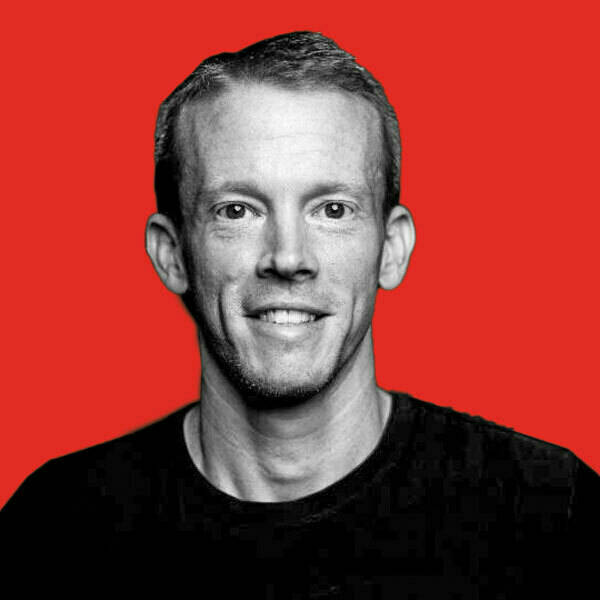 Hamilton Nolan is a labor writer for In These Times. He has spent the past decade writing about labor and politics for Gawker, Splinter, The Guardian, and elsewhere. You can reach him at Hamilton@​InTheseTimes.​com.