After 9/11, Was War the Only Option?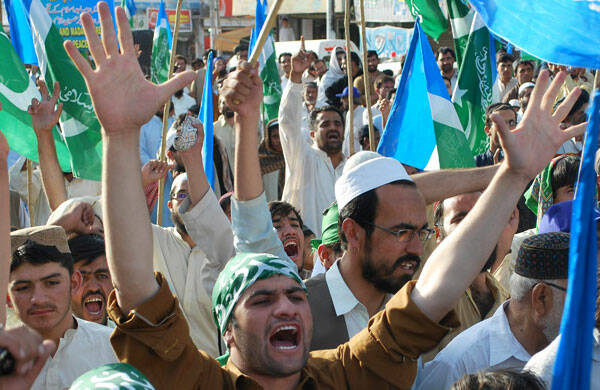 This month marks the 10th anniver­sary of the hor­ren­dous atroc­i­ties of Sept. 11, 2001, which, it is com­mon­ly held, changed the world.
The jihadi movement could have been split and undermined after 9/11 if the "crime against humanity" had been approached as a crime.
The impact of the attacks is not in doubt. Just keep­ing to west­ern and cen­tral Asia: Afghanistan is bare­ly sur­viv­ing, Iraq has been dev­as­tat­ed and Pak­istan is edg­ing clos­er to a dis­as­ter that could be catastrophic.
On May 1, 2011, the pre­sumed mas­ter­mind of the crime, Osama bin Laden, was assas­si­nat­ed in Pak­istan. The most imme­di­ate sig­nif­i­cant con­se­quences have also occurred in Pak­istan. There has been much dis­cus­sion of Washington's anger that Pak­istan didn't turn over bin Laden. Less has been said about the fury among Pak­ista­nis that the U.S. invad­ed their ter­ri­to­ry to car­ry out a polit­i­cal assas­si­na­tion. Anti-Amer­i­can fer­vor had already inten­si­fied in Pak­istan, and these events have stoked it further.
One of the lead­ing spe­cial­ists on Pak­istan, British mil­i­tary his­to­ri­an Ana­tol Lieven, wrote in The Nation­al Inter­est in Feb­ru­ary that the war in Afghanistan is ​"desta­bi­liz­ing and rad­i­cal­iz­ing Pak­istan, risk­ing a geopo­lit­i­cal cat­a­stro­phe for the Unit­ed States – and the world – which would dwarf any­thing that could pos­si­bly occur in Afghanistan."
At every lev­el of soci­ety, Lieven writes, Pak­ista­nis over­whelm­ing­ly sym­pa­thize with the Afghan Tal­iban, not because they like them but because ​"the Tal­iban are seen as a legit­i­mate force of resis­tance against an alien occu­pa­tion of the coun­try," much as the Afghan muja­hedeen were per­ceived when they resist­ed the Russ­ian occu­pa­tion in the 1980s.
These feel­ings are shared by Pakistan's mil­i­tary lead­ers, who bit­ter­ly resent U.S. pres­sures to sac­ri­fice them­selves in Washington's war against the Tal­iban. Fur­ther bit­ter­ness comes from the ter­ror attacks (drone war­fare) by the U.S. with­in Pak­istan, the fre­quen­cy of which was sharply accel­er­at­ed by Pres­i­dent Oba­ma; and from U.S. demands that the Pak­istani army car­ry Washington's war into trib­al areas of Pak­istan that had been pret­ty much left on their own, even under British rule.
The mil­i­tary is the sta­ble insti­tu­tion in Pak­istan, hold­ing the coun­try togeth­er. U.S. actions might ​"pro­voke a mutiny of parts of the mil­i­tary," Lieven writes, in which case ​"the Pak­istani state would col­lapse very quick­ly indeed, with all the dis­as­ters that this would entail."
The poten­tial dis­as­ters are dras­ti­cal­ly height­ened by Pakistan's huge, rapid­ly grow­ing nuclear weapons arse­nal, and by the country's sub­stan­tial jiha­di movement.
Both of these are lega­cies of the Rea­gan admin­is­tra­tion. Rea­gan offi­cials pre­tend­ed they did not know that Zia ul-Haq, the most vicious of Pakistan's mil­i­tary dic­ta­tors and a Wash­ing­ton favorite, was devel­op­ing nuclear weapons and car­ry­ing out a pro­gram of rad­i­cal Islamiza­tion of Pak­istan with Sau­di funding.
The cat­a­stro­phe lurk­ing in the back­ground is that these two lega­cies might com­bine, with fis­sile mate­ri­als leak­ing into the hands of jihadis. Thus we might see nuclear weapons, most like­ly ​"dirty bombs," explod­ing in Lon­don and New York.
Lieven sum­ma­rizes: ​"U.S. and British sol­diers are in effect dying in Afghanistan in order to make the world more dan­ger­ous for Amer­i­can and British peoples."
Sure­ly Wash­ing­ton under­stands that U.S. oper­a­tions in what has been chris­tened ​"Afpak" – Afghanistan-Pak­istan – might desta­bi­lize and rad­i­cal­ize Pakistan.
The most sig­nif­i­cant Wik­iLeaks doc­u­ments to have been released so far are the cables from U.S. Ambas­sador Anne Pat­ter­son in Islam­abad, who sup­ports U.S. actions in Afpak but warns that they ​"risk desta­bi­liz­ing the Pak­istani state, alien­at­ing both the civil­ian gov­ern­ment and mil­i­tary lead­er­ship, and pro­vok­ing a broad­er gov­er­nance cri­sis in Pak­istan â(euro) .125"
Pat­ter­son writes of the pos­si­bil­i­ty that ​"some­one work­ing in (Pak­istani gov­ern­ment) facil­i­ties could grad­u­al­ly smug­gle enough fis­sile mate­r­i­al out to even­tu­al­ly make a weapon," a dan­ger enhanced by ​"the vul­ner­a­bil­i­ty of weapons in transit."
A num­ber of ana­lysts have observed that bin Laden won some major suc­cess­es in his war against the Unit­ed States.
As Eric S. Mar­go­lis writes in The Amer­i­can Con­ser­v­a­tive in May, "(bin Laden) repeat­ed­ly assert­ed that the only way to dri­ve the U.S. from the Mus­lim world and defeat its satraps was by draw­ing Amer­i­cans into a series of small but expen­sive wars that would ulti­mate­ly bank­rupt them."
That Wash­ing­ton seemed bent on ful­fill­ing bin Laden's wish­es was evi­dent imme­di­ate­ly after the 9⁄11 attacks.
In his 2004 book ​"Impe­r­i­al Hubris," Michael Scheuer, a senior CIA ana­lyst who had tracked Osama bin Laden since 1996, explains: ​"Bin Laden has been pre­cise in telling Amer­i­ca the rea­sons he is wag­ing war on us. (He) is out to dras­ti­cal­ly alter U.S. and West­ern poli­cies toward the Islam­ic world," and large­ly achieved his goal.
He con­tin­ues: ​"U.S. forces and poli­cies are com­plet­ing the rad­i­cal­iza­tion of the Islam­ic world, some­thing Osama bin Laden has been try­ing to do with sub­stan­tial but incom­plete suc­cess since the ear­ly 1990s. As a result, I think it is fair to con­clude that the Unit­ed States of Amer­i­ca remains bin Laden's only indis­pens­able ally." And arguably remains so, even after his death.
The suc­ces­sion of hor­rors across the past decade leads to the ques­tion: Was there an alter­na­tive to the West's response to the 9⁄11 attacks?
The jiha­di move­ment, much of it high­ly crit­i­cal of bin Laden, could have been split and under­mined after 9⁄11, if the ​"crime against human­i­ty," as the attacks were right­ly called, had been approached as a crime, with an inter­na­tion­al oper­a­tion to appre­hend the sus­pects. That was rec­og­nized at the time, but no such idea was even con­sid­ered in the rush to war. It is worth adding that bin Laden was con­demned in much of the Arab world for his part in the attacks.
By the time of his death, bin Laden had long been a fad­ing pres­ence, and in the pre­vi­ous months was eclipsed by the Arab Spring. His sig­nif­i­cance in the Arab world is cap­tured by the head­line in a New York Times arti­cle by Mid­dle East spe­cial­ist Gilles Kepel: ​"Bin Laden Was Dead Already."
That head­line might have been dat­ed far ear­li­er, had the U.S. not mobi­lized the jiha­di move­ment with retal­ia­to­ry attacks on Afghanistan and Iraq.
With­in the jiha­di move­ment, bin Laden was doubt­less a ven­er­at­ed sym­bol but appar­ent­ly didn't play much more of a role for al-Qai­da, this ​"net­work of net­works," as ana­lysts call it, which under­take most­ly inde­pen­dent operations.
Even the most obvi­ous and ele­men­tary facts about the decade lead to bleak reflec­tions when we con­sid­er 9⁄11 and its con­se­quences, and what they por­tend for the future.
This arti­cle is adapt­ed from 9 – 11: Was There an Alter­na­tive?, the 10th-anniver­sary edi­tion of 9 – 11, by Noam Chom­sky, just pub­lished by Sev­en Sto­ries Press.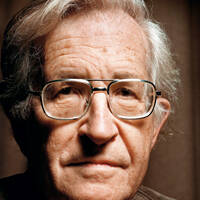 Noam Chom­sky
is Insti­tute Pro­fes­sor and Pro­fes­sor of Lin­guis­tics (Emer­i­tus) at the Mass­a­chu­setts Insti­tute of Tech­nol­o­gy, and the author of dozens of books on U.S. for­eign pol­i­cy. His most recent book is
Who Rules the World?
from Met­ro­pol­i­tan Books.