Noam Chomsky: The Consequences of Wielding a Sledgehammer Against All U.S. Enemies Around the World
A continuation of longtime activist and academic Noam Chomsky's essay, "Masters of Mankind," from his new book, Who Rules the World?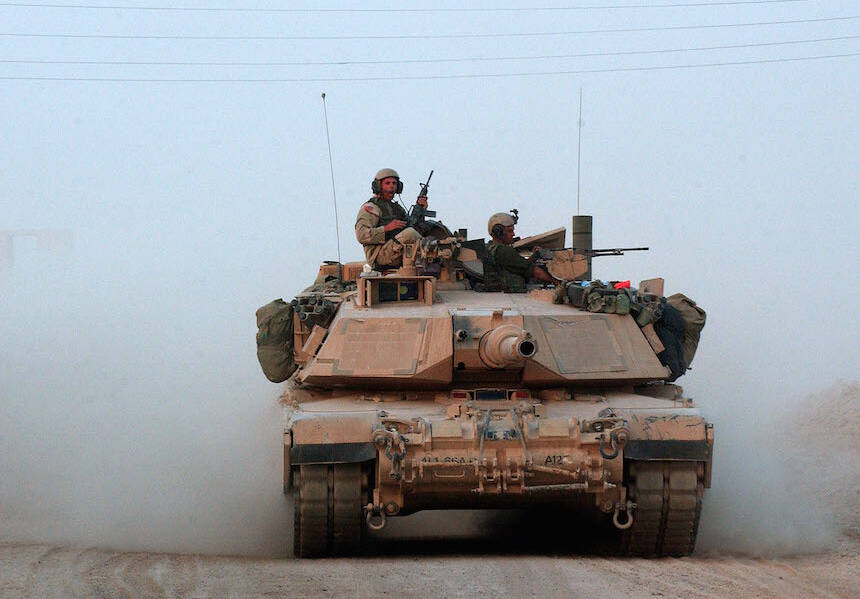 [Below is part 2 of Noam Chomsky's essay, ​"Mas­ters of Mankind," excerpt­ed from his new book, Who Rules the World? If you missed the first part of his essay, click here to read it. This piece first appeared in TomDispatch.]
If we continue to wield the sledgehammer, tacitly following the jihadi script, the likely effect is even more violent jihadism with broader appeal.
Mas­ters of Mankind (Part
2

)

In brief, the Glob­al War on Ter­ror sledge­ham­mer strat­e­gy has spread jiha­di ter­ror from a tiny cor­ner of Afghanistan to much of the world, from Africa through the Lev­ant and South Asia to South­east Asia. It has also incit­ed attacks in Europe and the Unit­ed States. The inva­sion of Iraq made a sub­stan­tial con­tri­bu­tion to this process, much as intel­li­gence agen­cies had pre­dict­ed. Ter­ror­ism spe­cial­ists Peter Bergen and Paul Cruick­shank esti­mate that the Iraq War ​"gen­er­at­ed a stun­ning sev­en­fold increase in the year­ly rate of fatal jihadist attacks, amount­ing to lit­er­al­ly hun­dreds of addi­tion­al ter­ror­ist attacks and thou­sands of civil­ian lives lost; even when ter­ror­ism in Iraq and Afghanistan is exclud­ed, fatal attacks in the rest of the world have increased by more than one-third." Oth­er exer­cis­es have been sim­i­lar­ly productive.

A group of major human rights orga­ni­za­tions — Physi­cians for Social Respon­si­bil­i­ty (U.S.), Physi­cians for Glob­al Sur­vival (Cana­da), and Inter­na­tion­al Physi­cians for the Pre­ven­tion of Nuclear War (Ger­many) — con­duct­ed a study that sought ​"to pro­vide as real­is­tic an esti­mate as pos­si­ble of the total body count in the three main war zones [Iraq, Afghanistan, and Pak­istan] dur­ing 12 years of ​'war on ter­ror­ism,'" includ­ing an exten­sive review ​"of the major stud­ies and data pub­lished on the num­bers of vic­tims in these coun­tries," along with addi­tion­al infor­ma­tion on mil­i­tary actions. Their ​"con­ser­v­a­tive esti­mate" is that these wars killed about 1.3 mil­lion peo­ple, a toll that ​"could also be in excess of 2 mil­lion." A data­base search by inde­pen­dent researcher David Peter­son in the days fol­low­ing the pub­li­ca­tion of the report found vir­tu­al­ly no men­tion of it. Who cares?

More gen­er­al­ly, stud­ies car­ried out by the Oslo Peace Research Insti­tute show that two-thirds of the region's con­flict fatal­i­ties were pro­duced in orig­i­nal­ly inter­nal dis­putes where out­siders imposed their solu­tions. In such con­flicts, 98% of fatal­i­ties were pro­duced only after out­siders had entered the domes­tic dis­pute with their mil­i­tary might. In Syr­ia, the num­ber of direct con­flict fatal­i­ties more than tripled after the West ini­ti­at­ed air strikes against the self-declared Islam­ic State and the CIA start­ed its indi­rect mil­i­tary inter­fer­ence in the war — inter­fer­ence which appears to have drawn the Rus­sians in as advanced US anti­tank mis­siles were dec­i­mat­ing the forces of their ally Bashar al-Assad. Ear­ly indi­ca­tions are that Russ­ian bomb­ing is hav­ing the usu­al consequences.

The evi­dence reviewed by polit­i­cal sci­en­tist Timo Kivimä­ki indi­cates that the ​"pro­tec­tion wars [fought by ​'coali­tions of the will­ing'] have become the main source of vio­lence in the world, occa­sion­al­ly con­tribut­ing over 50% of total con­flict fatal­i­ties." Fur­ther­more, in many of these cas­es, includ­ing Syr­ia, as he reviews, there were oppor­tu­ni­ties for diplo­mat­ic set­tle­ment that were ignored. That has also been true in oth­er hor­rif­ic sit­u­a­tions, includ­ing the Balka­ns in the ear­ly 1990s, the first Gulf War, and of course the Indochi­na wars, the worst crime since World War II. In the case of Iraq the ques­tion does not even arise. There sure­ly are some lessons here.

The gen­er­al con­se­quences of resort­ing to the sledge­ham­mer against vul­ner­a­ble soci­eties comes as lit­tle sur­prise. William Polk's care­ful study of insur­gen­cies, Vio­lent Pol­i­tics, should be essen­tial read­ing for those who want to under­stand today's con­flicts, and sure­ly for plan­ners, assum­ing that they care about human con­se­quences and not mere­ly pow­er and dom­i­na­tion. Polk reveals a pat­tern that has been repli­cat­ed over and over. The invaders — per­haps pro­fess­ing the most benign motives — are nat­u­ral­ly dis­liked by the pop­u­la­tion, who dis­obey them, at first in small ways, elic­it­ing a force­ful response, which increas­es oppo­si­tion and sup­port for resis­tance. The cycle of vio­lence esca­lates until the invaders with­draw — or gain their ends by some­thing that may approach genocide.
Play­ing by the Al-Qae­da Game Plan
Obama's glob­al drone assas­si­na­tion cam­paign, a remark­able inno­va­tion in glob­al ter­ror­ism, exhibits the same pat­terns. By most accounts, it is gen­er­at­ing ter­ror­ists more rapid­ly than it is mur­der­ing those sus­pect­ed of some­day intend­ing to harm us — an impres­sive con­tri­bu­tion by a con­sti­tu­tion­al lawyer on the 800th anniver­sary of Magna Car­ta, which estab­lished the basis for the prin­ci­ple of pre­sump­tion of inno­cence that is the foun­da­tion of civ­i­lized law.
Anoth­er char­ac­ter­is­tic fea­ture of such inter­ven­tions is the belief that the insur­gency will be over­come by elim­i­nat­ing its lead­ers. But when such an effort suc­ceeds, the reviled leader is reg­u­lar­ly replaced by some­one younger, more deter­mined, more bru­tal, and more effec­tive. Polk gives many exam­ples. Mil­i­tary his­to­ri­an Andrew Cock­burn has reviewed Amer­i­can cam­paigns to kill drug and then ter­ror ​"king­pins" over a long peri­od in his impor­tant study Kill Chain and found the same results. And one can expect with fair con­fi­dence that the pat­tern will continue.
No doubt right now U.S. strate­gists are seek­ing ways to mur­der the ​"Caliph of the Islam­ic State" Abu Bakr al-Bagh­da­di, who is a bit­ter rival of al-Qae­da leader Ayman al-Zawahiri. The like­ly result of this achieve­ment is fore­cast by the promi­nent ter­ror­ism schol­ar Bruce Hoff­man, senior fel­low at the U.S. Mil­i­tary Academy's Com­bat­ing Ter­ror­ism Cen­ter. He pre­dicts that ​"al-Baghdadi's death would like­ly pave the way for a rap­proche­ment [with al-Qae­da] pro­duc­ing a com­bined ter­ror­ist force unprece­dent­ed in scope, size, ambi­tion and resources."
Polk cites a trea­tise on war­fare by Hen­ry Jomi­ni, influ­enced by Napoleon's defeat at the hands of Span­ish guer­ril­las, that became a text­book for gen­er­a­tions of cadets at the West Point mil­i­tary acad­e­my. Jomi­ni observed that such inter­ven­tions by major pow­ers typ­i­cal­ly result in ​"wars of opin­ion," and near­ly always ​"nation­al wars," if not at first then becom­ing so in the course of the strug­gle, by the dynam­ics that Polk describes. Jomi­ni con­cludes that ​"com­man­ders of reg­u­lar armies are ill-advised to engage in such wars because they will lose them," and even appar­ent suc­cess­es will prove short-lived.
Care­ful stud­ies of al-Qae­da and ISIS have shown that the Unit­ed States and its allies are fol­low­ing their game plan with some pre­ci­sion. Their goal is to ​"draw the West as deeply and active­ly as pos­si­ble into the quag­mire" and ​"to per­pet­u­al­ly engage and ener­vate the Unit­ed States and the West in a series of pro­longed over­seas ven­tures" in which they will under­mine their own soci­eties, expend their resources, and increase the lev­el of vio­lence, set­ting off the dynam­ic that Polk reviews.
Scott Atran, one of the most insight­ful researchers on jiha­di move­ments, cal­cu­lates that ​"the 9⁄11 attacks cost between $400,000 and $500,000 to exe­cute, where­as the mil­i­tary and secu­ri­ty response by the U.S. and its allies is in the order of 10 mil­lion times that fig­ure. On a strict­ly cost-ben­e­fit basis, this vio­lent move­ment has been wild­ly suc­cess­ful, beyond even Bin Laden's orig­i­nal imag­i­na­tion, and is increas­ing­ly so. Here­in lies the full mea­sure of jujit­su-style asym­met­ric war­fare. After all, who could claim that we are bet­ter off than before, or that the over­all dan­ger is declining?"
And if we con­tin­ue to wield the sledge­ham­mer, tac­it­ly fol­low­ing the jiha­di script, the like­ly effect is even more vio­lent jihadism with broad­er appeal. The record, Atran advis­es, ​"should inspire a rad­i­cal change in our counter-strategies."
Al-Qaeda/I­SIS are assist­ed by Amer­i­cans who fol­low their direc­tives: for exam­ple, Ted ​"car­pet-bomb ​'em" Cruz, a top Repub­li­can pres­i­den­tial can­di­date. Or, at the oth­er end of the main­stream spec­trum, the lead­ing Mid­dle East and inter­na­tion­al affairs colum­nist of the New York Times, Thomas Fried­man, who in 2003 offered Wash­ing­ton advice on how to fight in Iraq on the Char­lie Rose show: ​"There was what I would call the ter­ror­ism bub­ble… And what we need­ed to do was to go over to that part of the world and burst that bub­ble. We need­ed to go over there basi­cal­ly, and, uh, take out a very big stick, right in the heart of that world, and burst that bub­ble. And there was only one way to do it… What they need­ed to see was Amer­i­can boys and girls going house to house from Bas­ra to Bagh­dad, and basi­cal­ly say­ing, which part of this sen­tence don't you under­stand? You don't think we care about our open soci­ety, you think this bub­ble fan­ta­sy we're going to just let it go? Well, suck on this. Ok. That, Char­lie, was what this war was about."
That'll show the ragheads.
Look­ing Forward
Atran and oth­er close observers gen­er­al­ly agree on the pre­scrip­tions. We should begin by rec­og­niz­ing what care­ful research has con­vinc­ing­ly shown: those drawn to jihad ​"are long­ing for some­thing in their his­to­ry, in their tra­di­tions, with their heroes and their morals; and the Islam­ic State, how­ev­er bru­tal and repug­nant to us and even to most in the Arab-Mus­lim world, is speak­ing direct­ly to that… What inspires the most lethal assailants today is not so much the Quran but a thrilling cause and a call to action that promis­es glo­ry and esteem in the eyes of friends." In fact, few of the jihadis have much of a back­ground in Islam­ic texts or the­ol­o­gy, if any.
The best strat­e­gy, Polk advis­es, would be ​"a multi­na­tion­al, wel­fare-ori­ent­ed and psy­cho­log­i­cal­ly sat­is­fy­ing pro­gram… that would make the hatred ISIS relies upon less vir­u­lent. The ele­ments have been iden­ti­fied for us: com­mu­nal needs, com­pen­sa­tion for pre­vi­ous trans­gres­sions, and calls for a new begin­ning." He adds, ​"A care­ful­ly phrased apol­o­gy for past trans­gres­sions would cost lit­tle and do much." Such a project could be car­ried out in refugee camps or in the ​"hov­els and grim hous­ing projects of the Paris ban­lieues," where, Atran writes, his research team ​"found fair­ly wide tol­er­ance or sup­port for ISIS's val­ues." And even more could be done by true ded­i­ca­tion to diplo­ma­cy and nego­ti­a­tions instead of reflex­ive resort to violence.
Not least in sig­nif­i­cance would be an hon­or­able response to the ​"refugee cri­sis" that was a long time in com­ing but surged to promi­nence in Europe in 2015. That would mean, at the very least, sharply increas­ing human­i­tar­i­an relief to the camps in Lebanon, Jor­dan, and Turkey where mis­er­able refugees from Syr­ia bare­ly sur­vive. But the issues go well beyond, and pro­vide a pic­ture of the self-described ​"enlight­ened states" that is far from attrac­tive and should be an incen­tive to action.
There are coun­tries that gen­er­ate refugees through mas­sive vio­lence, like the Unit­ed States, sec­on­dar­i­ly Britain and France. Then there are coun­tries that admit huge num­bers of refugees, includ­ing those flee­ing from West­ern vio­lence, like Lebanon (eas­i­ly the cham­pi­on, per capi­ta), Jor­dan, and Syr­ia before it implod­ed, among oth­ers in the region. And par­tial­ly over­lap­ping, there are coun­tries that both gen­er­ate refugees and refuse to take them in, not only from the Mid­dle East but also from the U.S. ​"back­yard" south of the bor­der. A strange pic­ture, painful to contemplate.
An hon­est pic­ture would trace the gen­er­a­tion of refugees much fur­ther back into his­to­ry. Vet­er­an Mid­dle East cor­re­spon­dent Robert Fisk reports that one of the first videos pro­duced by ISIS ​"showed a bull­doz­er push­ing down a ram­part of sand that had marked the bor­der between Iraq and Syr­ia. As the machine destroyed the dirt revet­ment, the cam­era panned down to a hand­writ­ten poster lying in the sand. ​'End of Sykes-Picot,' it said."
For the peo­ple of the region, the Sykes-Picot agree­ment is the very sym­bol of the cyn­i­cism and bru­tal­i­ty of West­ern impe­ri­al­ism. Con­spir­ing in secret dur­ing World War I, Britain's Mark Sykes and France's François Georges-Picot carved up the region into arti­fi­cial states to sat­is­fy their own impe­r­i­al goals, with utter dis­dain for the inter­ests of the peo­ple liv­ing there and in vio­la­tion of the wartime promis­es issued to induce Arabs to join the Allied war effort. The agree­ment mir­rored the prac­tices of the Euro­pean states that dev­as­tat­ed Africa in a sim­i­lar man­ner. It ​"trans­formed what had been rel­a­tive­ly qui­et provinces of the Ottoman Empire into some of the least sta­ble and most inter­na­tion­al­ly explo­sive states in the world."
Repeat­ed West­ern inter­ven­tions since then in the Mid­dle East and Africa have exac­er­bat­ed the ten­sions, con­flicts, and dis­rup­tions that have shat­tered the soci­eties. The end result is a ​"refugee cri­sis" that the inno­cent West can scarce­ly endure. Ger­many has emerged as the con­science of Europe, at first (but no longer) admit­ting almost one mil­lion refugees — in one of the rich­est coun­tries in the world with a pop­u­la­tion of 80 mil­lion. In con­trast, the poor coun­try of Lebanon has absorbed an esti­mat­ed 1.5 mil­lion Syr­i­an refugees, now a quar­ter of its pop­u­la­tion, on top of half a mil­lion Pales­tin­ian refugees reg­is­tered with the U.N. refugee agency UNR­WA, most­ly vic­tims of Israeli policies.
Europe is also groan­ing under the bur­den of refugees from the coun­tries it has dev­as­tat­ed in Africa – not with­out U.S. aid, as Con­golese and Angolans, among oth­ers, can tes­ti­fy. Europe is now seek­ing to bribe Turkey (with over two mil­lion Syr­i­an refugees) to dis­tance those flee­ing the hor­rors of Syr­ia from Europe's bor­ders, just as Oba­ma is pres­sur­ing Mex­i­co to keep U.S. bor­ders free from mis­er­able peo­ple seek­ing to escape the after­math of Reagan's GWOT along with those seek­ing to escape more recent dis­as­ters, includ­ing a mil­i­tary coup in Hon­duras that Oba­ma almost alone legit­imized, which cre­at­ed one of the worst hor­ror cham­bers in the region.
Words can hard­ly cap­ture the U.S. response to the Syr­i­an refugee cri­sis, at least any words I can think of.
Return­ing to the open­ing ques­tion ​"Who rules the world?" we might also want to pose anoth­er ques­tion: ​"What prin­ci­ples and val­ues rule the world?" That ques­tion should be fore­most in the minds of the cit­i­zens of the rich and pow­er­ful states, who enjoy an unusu­al lega­cy of free­dom, priv­i­lege, and oppor­tu­ni­ty thanks to the strug­gles of those who came before them, and who now face fate­ful choic­es as to how to respond to chal­lenges of great human import.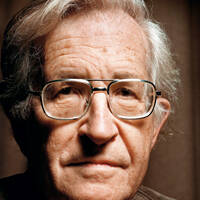 Noam Chom­sky
is Insti­tute Pro­fes­sor and Pro­fes­sor of Lin­guis­tics (Emer­i­tus) at the Mass­a­chu­setts Insti­tute of Tech­nol­o­gy, and the author of dozens of books on U.S. for­eign pol­i­cy. His most recent book is
Who Rules the World?
from Met­ro­pol­i­tan Books.