Class Traitors, Welcome to the Revolution
Many liberal professionals who supported Elizabeth Warren took their votes to Joe Biden, not Bernie Sanders. But they may still join a future left electoral coalition if they can face their own precarity.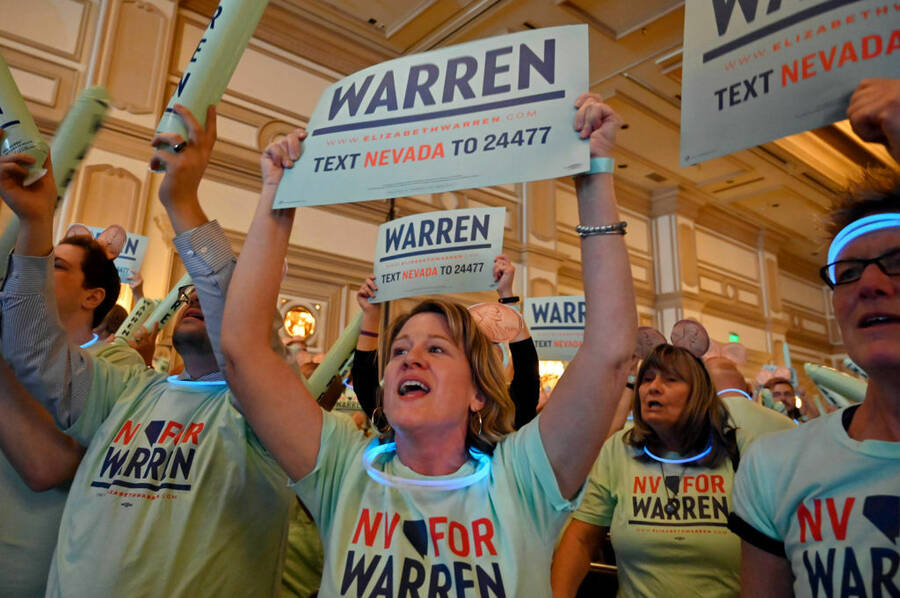 This is a response to Zee­shan Aleem's piece, ​"To Win Elec­tions, Should the Left Be Nicer on the Inter­net?", and part of a round­table on lessons from the 2020 pri­maries.
Professionals, like most working-class stiffs, work around the clock, sacrificing their time, joy, families and freedom—all in the vain hope of securing a foothold in a system that can and will replace them at its leisure. These are people we can build a movement with.
The 2020 Demo­c­ra­t­ic pri­ma­ry breathed momen­tary life back into the promise of polit­i­cal alter­na­tives for work­ing peo­ple. Once again, that promise has been snuffed out.
For pro­gres­sives and left­ists, now is the time for tough ques­tions, one of the most crit­i­cal and endur­ing of which will be: What gen­uine bar­ri­ers to build­ing a win­ning coali­tion emerged from this race and what, in ret­ro­spect, was just man­u­fac­tured noise designed to divide us? How much sub­stance is there, for instance, to the charge that a ​"tox­ic" online cul­ture cul­ti­vat­ed by an ill-defined con­tin­gent of Bernie Sanders sup­port­ers on social media plat­forms con­sti­tut­ed a seri­ous (and sta­tis­ti­cal­ly rel­e­vant) imped­i­ment to build­ing such a coalition?
Depends on whom you ask.
I've received my fair share of dig­i­tal death threats and online harass­ment, so I'm deeply sym­pa­thet­ic to those who have expe­ri­enced the cru­el­ty the inter­net can con­jure. For this rea­son, and in the inter­est of main­tain­ing good faith, I tend to think that most calls for polit­i­cal ​"civil­i­ty" gen­uine­ly come from a good place. Whether or not they acknowl­edge that such calls gen­er­al­ly serve (and can be cyn­i­cal­ly employed) to selec­tive­ly muz­zle or dis­qual­i­fy the right­eous out­rage of those who are sys­tem­at­i­cal­ly dehu­man­ized by our polit­i­cal econ­o­my, I get why civil­i­ty mat­ters to peo­ple, and I think most peo­ple mean well. I think we believe that, if we can sim­ply clear out all the fire and noise, we can find the threads that con­nect us — and we do crave that connection.
As a writer, pod­cast­er, and neigh­bor, I spend the bulk of my time try­ing to lis­ten for and for­ti­fy the ties that bind the work­ing class togeth­er — a work­ing class that­ is big­ger and more diverse than most real­ize, but whose mem­bers have far more in com­mon than our exploiters and dom­i­na­tors would have us believe. These truths about the var­ied lives and com­mon inter­ests of work­ing peo­ple crys­tal­lized, how­ev­er briefly, in the impres­sive­ly diverse work­ing-class base that ral­lied behind the Bernie Sanders cam­paign, from col­lege stu­dents and work­ers in ser­vice and retail to farm­ers, nurs­es and social work­ers. But, in the end, the base wasn't big enough.
It was always an exceed­ing­ly tall task for the Sanders camp to bring in a crit­i­cal mass of sup­port­ers from the pool of non-vot­ers who have been, for so long, so sys­tem­at­i­cal­ly dis­em­pow­ered and dis­af­fect­ed by the same polit­i­cal and eco­nom­ic sys­tems that offer them so lit­tle in return. Still, it is a goal worth work­ing toward, a dream worth fight­ing for. A move­ment capa­ble of secur­ing jus­tice, dig­ni­ty and a liv­able plan­et for work­ing peo­ple every­where demands we con­tin­ue to expand the polit­i­cal pow­er of the work­ing class itself. But for now, and for the fore­see­able future, the ques­tion remains: What oth­er groups of peo­ple — and how many — do we need with us to win at the bal­lot box?
One obvi­ous place to look is in the pool of exist­ing Demo­c­ra­t­ic pri­ma­ry vot­ers, specif­i­cal­ly the more pro­gres­sive-lean­ing mem­bers of the pro­fes­sion­al class who also believe we deserve bet­ter than our present lot. These sta­tis­ti­cal­ly old­er, more edu­cat­ed, high­er-paid pro­fes­sion­als (espe­cial­ly white women) — from pro­fes­sors and librar­i­ans to lawyers and doc­tors and those in the non­prof­it sec­tor—tend­ed to sup­port Eliz­a­beth War­ren.
Regard­less of what seems like a nat­ur­al over­lap between War­ren and Sanders sup­port­ers in their com­mit­ment to pro­gres­sive val­ues, polling after Super Tues­day revealed the pre­ferred sec­ond choice for War­ren vot­ers was a between Sanders and Joe Biden — with a sig­nif­i­cant por­tion (espe­cial­ly old­er, white, col­lege-edu­cat­ed women) vot­ing for Biden after War­ren dropped out.
Arguably, Bernie would have won if he had the full sup­port of War­ren vot­ers — and so could a future left can­di­date. The rea­sons War­ren sup­port­ers moved on to Biden instead are var­ied: Many, includ­ing War­ren her­self, blame an alien­at­ing ​"inci­vil­i­ty" and ​"tox­ic online cul­ture" among Sanders sup­port­ers. Some car­ry an unshake­able grudge toward Sanders for run­ning a ​"divi­sive cam­paign" against Hillary Clin­ton in 2016. Oth­ers, wor­ried about a sec­ond Trump vic­to­ry, swal­lowed the Demo­c­ra­t­ic punditry's case that Biden is just a safer bet.
Frankly, I don't know if a large major­i­ty of War­ren vot­ers are open to being won over. Nor am I con­fi­dent that what pol­i­cy con­ces­sions work­ing peo­ple would have to give up would be worth the vic­to­ry. It seems either disin­gen­u­ous or naïve to sug­gest that, if only some peo­ple were nicer online, more self-described pro­gres­sive War­ren sup­port­ers would have com­mit­ted to the one then-viable pro­gres­sive can­di­date fight­ing for sub­stan­tive, des­per­ate­ly need­ed poli­cies that would alle­vi­ate the suf­fer­ing of work­ing peo­ple — from the Green New Deal and Medicare for All to end­ing ​"right to work" and at-will employ­ment. To the tens of mil­lions of work­ers who have lost their jobs and health­care dur­ing the Covid-19 cri­sis, are the ​"pro­gres­sives" who chose to sup­port Biden, the alleged sex­u­al abuser who hasn't changed his mind about uni­ver­sal health­care, not prac­tic­ing some­thing far worse, and far more tan­gi­ble, than ​"inci­vil­i­ty"?
This is pre­cise­ly where the well-ground­ed polit­i­cal skep­ti­cism of work­ing peo­ple is vital­ly instruc­tive. Per­haps it was nev­er real­ly a ques­tion of lib­er­al pro­fes­sion­als' stat­ed pro­gres­sive val­ues but of demon­strat­ed com­mit­ment to them — and to the peo­ple whose lives, along with your own, they are sup­posed to improve. If those val­ues can be jet­ti­soned over some bad online inter­ac­tions, what rea­son do peo­ple who are buried in debt and can be fired at will have to see them as allies? I ask these ques­tions in the most seri­ous and un-pet­ty way pos­si­ble. We must remem­ber: In terms of elec­toral via­bil­i­ty, pro­gres­sive pro­fes­sion­als who sup­port­ed War­ren lost, too, and lost big. So, this street goes both ways. If Warren's sta­tis­ti­cal­ly more edu­cat­ed and high­er-paid sup­port­ers do believe in pro­gres­sive val­ues, if they want to see those val­ues win out, and if they feel they need Sanders' sup­port­ers as much as we need them to achieve that vic­to­ry, they need to sit with these ques­tions, too.
Again, I don't know how many War­ren sup­port­ers are will­ing to be won over; that's more up to them than to me. How­ev­er, I know there are (poten­tial­ly) pro­gres­sive-lean­ing pro­fes­sion­als we can and should appeal to, and form­ing a coali­tion with them means cut­ting through the noise and build­ing on the foun­da­tions of the com­mon — the things we all deserve and are all denied, in one form or anoth­er, by this system.
The dream of socioe­co­nom­ic sta­bil­i­ty for the mid­dle and pro­fes­sion­al class­es has died along­side the dream of upward mobil­i­ty for the poor and work­ing class. Even if they won't admit it out loud, many pro­fes­sion­als know they are clos­er to their work­ing-class coun­ter­parts than they are to CEOs in cor­ner offices. The 2008 crash taught many of them a hard les­son about their own pre­car­i­ous­ness and dis­pos­abil­i­ty; Covid-19 and its ensu­ing eco­nom­ic tur­moil will ensure they nev­er for­get it. No pro­fes­sion­al with an ounce of humil­i­ty can escape the fear that their health­care, their homes, their liveli­hoods — all of it can go away like that. Nor can they escape that gnaw­ing real­iza­tion that, when they pack up their desks, their names will be for­got­ten in a week.
That fear is why they, like most work­ing-class stiffs, work around the clock, sac­ri­fic­ing their time, joy, fam­i­lies and free­dom — all in the vain hope of secur­ing a foothold in a sys­tem that can and will replace them at its leisure. These are peo­ple we can build a move­ment with, those who are will­ing to hear the call echo­ing from their hearts to ours: What kind of life is this?
These are the terms on which any dis­cus­sion of a polit­i­cal coali­tion between Sanders and War­ren sup­port­ers needs to take place. Debates about tox­ic ​"online cul­ture" and the like are, by and large, noise. A red her­ring. They mat­ter most to peo­ple who have no oth­er sub­stan­tive con­nec­tions to one oth­er beyond Twit­ter (that goes dou­ble for the pun­dit class). Peo­ple are much more com­plex than their social media avatars. And, across the polit­i­cal are­na, a cer­tain per­cent­age of them (not just Sanders sup­port­ers) will always suck online. We need to accept that, and get over it. It is an infi­nite­ly more pos­si­ble — and valu­able — endeav­or for us to sup­ple­ment our online inter­ac­tions with deep­er, more empa­thet­ic con­nec­tions to the lives and strug­gles of our neigh­bors than to try to turn social media into some­thing it just isn't (and to spin myopic nar­ra­tives about who's respon­si­ble when we inevitably fail to do so).
Mov­ing for­ward, then, the real issue is not to chide some for speak­ing truth the wrong way but to get oth­ers angry for the right rea­sons and to enlist them as allies. Doing so means we have to ulti­mate­ly find ways to con­vince a crit­i­cal mass of pro­gres­sive pro­fes­sion­als to become class trai­tors by ensur­ing them that, where the present sys­tem would let them fall, the soci­ety we fight for will catch them — and, togeth­er, we can make sure no one falls.
Read oth­er per­spec­tives on lessons for the Left from the 2020 primaries:
Zee­shan Aleem: To Win Elec­tions, Should the Left Be Nicer on the Internet?
Phillip Agnew: Black Vot­ers Are Ready. Are We?
Astra Tay­lor: Bernie Sanders' Exit Is an Indict­ment of Our Bro­ken System
Hamil­ton Nolan: Bernie Lost Because Amer­i­ca Doesn't Have a Strong Labor Movement
David Siro­ta: The Demo­c­ra­t­ic Party's Tyran­ny of Deco­rum Helped Sink Bernie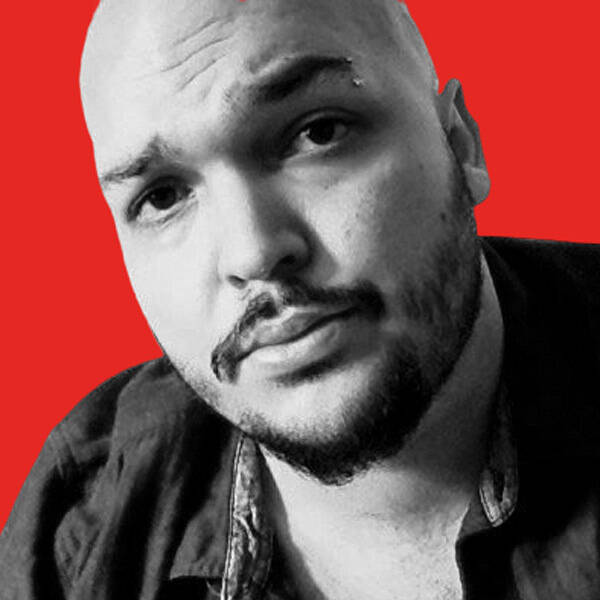 Max­imil­lian Alvarez is a writer and edi­tor based in Bal­ti­more and the host of Work­ing Peo­ple, ​"a pod­cast by, for, and about the work­ing class today." His work has been fea­tured in venues like In These Times, The Nation, The Baf­fler, Cur­rent Affairs, and The New Republic.