Aloha, Workers' Rights!
Hawaii is poised to become the second state in the nation to protect the rights of domestic workers.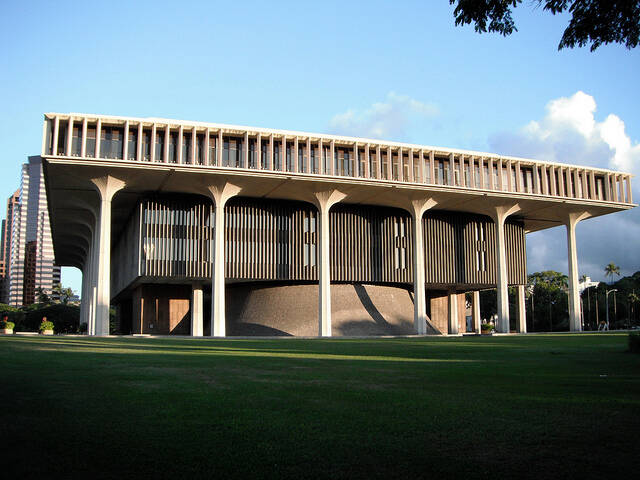 Labor activists rejoiced April 30 when both chambers of Hawaii's state legislature passed the Domestic Workers' Bill of Rights. The law extends the protections of Hawaii's wage-and-hours law to cooks, nannies and care providers, and protects them from discrimination based on race, gender and sexual orientation. Advocates cheered the bill as further evidence of the transformation occurring in a sector of the economy notorious for long hours, low pay and few benefits.
A 2012 report released by the National Domestic Workers Alliance (NDWA) underscored the dire conditions faced by domestic employees, many of whom are women, immigrants and people of color. The NDWA surveyed more than 2,000 domestic workers across 14 different metropolitan areas and found that 23 percent earned less than their state's minimum wage. For workers who lived in their employers' homes, that figure rose to 67 percent.
Such conditions might seem ripe for mass complaints. But 91 percent of respondents said they'd kept quiet out of fear of losing their jobs. For many domestic workers, complaining could jeopardize far more than their jobs — 36 percent of respondents self-identified as unauthorized immigrants.
Thanks to the efforts of organizers like NDWA Director Ai-jen Poo, however, domestic workers have found a voice. When Gov. Neil Abercrombie (D) signs the bill, Hawaii will become the second state in which the NDWA has successfully campaigned to have the rights of domestic workers enshrined into law. In 2010, New York enacted a Domestic Workers' Bill of Rights that protects against harassment, guarantees overtime pay and mandates three days of paid vacation annually.
In California, Gov. Jerry Brown vetoed a Domestic Workers Bill of rights last year, casting the law as burdensome on employers, but Assemblyman Tom Ammiano (D-San Francisco) has reintroduced the bill, and advocates are taking to the streets to pressure Brown to reverse his position on the issue. InIllinois, state Sen. Ira Silverstein (D-Chicago) introduced a Domestic Workers' Bill of Rights in the Senate's Labor and Commerce Committee.
Activists in Hawaii are pleased with what they have achieved.
​"Hawaii takes a big step forward for its lowest income workers," Rev. Alan Mark, a leading supporter of the law, said in an NDWA press release. ​"It extends the social contract to people who have too long been marginalized in our state."