Amazon Worker: Why We're Bringing the Climate Strike to Jeff Bezos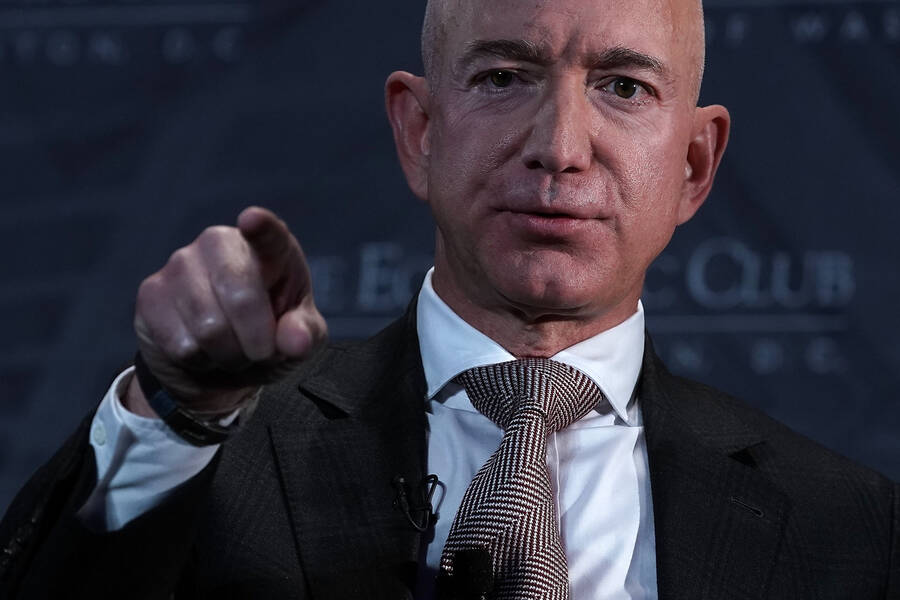 Two months after Ama­zon ware­house work­ers across the globe staged a one-day strike, the great ​"dis­rup­tor" is fac­ing anoth­er work­place dis­rup­tion — this time by tech work­ers at its Seat­tle headquarters.
The group Ama­zon Employ­ees for Cli­mate Jus­tice announced this week that it would join the Sep­tem­ber 20 Glob­al Cli­mate Strike led by 16-year-old activist Gre­ta Thun­berg. The employ­ees are call­ing on Ama­zon to com­mit to zero emis­sions by 2030, can­cel the company's cus­tom con­tracts that accel­er­ate gas and oil extrac­tion, and cease fund­ing cli­mate deny­ing lob­by­ists and politicians.
The last year has seen rank-and-file tech work­ers walk out over sex­u­al harass­ment at Google and sales to migrant deten­tion cen­ters by the online retail­er Way­fair. Tech work­ers have also orga­nized a wider move­ment called #Tech­Wont­BuildIt to oppose con­tracts with U.S. Immi­gra­tion and Cus­toms Enforce­ment and Cus­toms and Bor­der Protection.
But accord­ing to Ama­zon Employ­ees for Cli­mate Jus­tice, next week's walk­out will be the first one by work­ers at the company's cor­po­rate offices, as well as the first walk­out in the tech indus­try over the cli­mate cri­sis. More than 1,000 employ­ees have cur­rent­ly pledged to par­tic­i­pate via an online form.
The action grew out of a push by Ama­zon employ­ees ear­li­er this year to pass a share­hold­er res­o­lu­tion ask­ing Jeff Bezos to cre­ate a com­pre­hen­sive cli­mate change plan. After a group of work­ers announced their inten­tion to intro­duce this res­o­lu­tion, Ama­zon respond­ed by announc­ing a ​"Ship­ment Zero" pro­gram to make 50% of its ship­ments car­bon-neu­tral by 2030. More than 8,000 Ama­zon employ­ees signed an open let­ter in April derid­ing this plan as inad­e­quate and call­ing on the com­pa­ny to do more.
In May, share­hold­ers vot­ed down the cli­mate res­o­lu­tion, but the group con­tin­ued orga­niz­ing as Ama­zon Employ­ees for Cli­mate Jus­tice (AECJ).
In These Times spoke to Cather­ine Han, a soft­ware devel­op­er at Ama­zon, about the his­toric walk­out and what it's like to orga­nize tech workers.
Have you been a part of work­place orga­niz­ing or actions before?
No, this is the first time I've been involved in some­thing like this.
How did you get involved in Ama­zon Employ­ees for Cli­mate Justice?
Envi­ron­men­tal stew­ard­ship has always been some­thing I was real­ly pas­sion­ate about. But my involve­ment had most­ly been vol­un­teer work — with dif­fer­ent con­ser­van­cy groups, trail work, things like that. Noth­ing super formal.
At work, a lot of my cowork­ers are very envi­ron­men­tal­ly con­scious. We would have a lot of con­ver­sa­tions about cli­mate change and what we could do, but it was always from a per­son­al stand­point. Join­ing a group at work hadn't real­ly occurred to me.
I heard about this group after the share­hold­ers let­ter announce­ment last year, and get­ting involved has been a real­ly eye-open­ing expe­ri­ence for me. We are bring­ing a voice to this huge prob­lem that had pre­vi­ous­ly felt like a lot of indi­vid­ual concerns.
Why did the group decide to go on strike?
The call to action for the cli­mate strike real­ly came from the youth who were orga­niz­ing it. They put out a call to action for a glob­al move­ment, and we want­ed to show sol­i­dar­i­ty and respond to that call, and also to push Ama­zon to show cli­mate leadership.
Has it been dif­fi­cult to get co-work­ers on board?
There have been a lot of very pos­i­tive respons­es and a lot of easy conversations.
I think some of the more neg­a­tive or hes­i­tant reac­tions are often from peo­ple who are inex­pe­ri­enced with orga­nized action. So it's just dis­com­fort with the unknown.
I think there's broad agree­ment that being a tech work­er at one of the most pow­er­ful tech com­pa­nies in the world is an oppor­tu­ni­ty to raise the vis­i­bil­i­ty of the cli­mate cri­sis and show what we expect from our leadership.
If we can come togeth­er and have a com­pa­ny-wide com­mit­ment to get to zero emis­sions by 2030, that will empow­er work­ers to actu­al­ly come up with the specifics we need to meet that.
What do you think of Amazon's response to the cli­mate cri­sis so far? Your group has point­ed out some of the prob­lems with the ​"Ship­ment Zero" plan Ama­zon announced ear­li­er this year. While the com­pa­ny has pledged to make half of its ship­ments car­bon-neu­tral by 2030, for exam­ple, this could still mean a net increase in emis­sions if ship­ments con­tin­ue to grow.
For us, just giv­en the sci­ence and the time we have left to make a sub­stan­tial impact on the tra­jec­to­ry of the cli­mate cri­sis, Ship­ment Zero isn't any­where near aggres­sive enough.
The impor­tant thing was that this came as a response to the share­hold­er let­ter. So one of the biggest take­aways for me was that orga­nized action does work. As the result of the share­hold­er let­ter, we saw a pos­i­tive response from Ama­zon. For me, that was real­ly empow­er­ing to see, and it makes me opti­mistic about the walk­out and the pow­er of that.
Was that the first time you've seen the suc­cess of col­lec­tive action?
I real­ly saw the pow­er of orga­nized action a few years ago dur­ing the women's march. I went to the Seat­tle march and it was one of the first orga­nized actions that I had par­tic­i­pat­ed in. See­ing pow­er in num­bers was real­ly eye-open­ing for me.
My expe­ri­ence with the cli­mate change move­ment with­in Ama­zon has been sim­i­lar. For a lot of peo­ple, this is their first time being involved in an orga­ni­za­tion like this. I think that find­ing a voice togeth­er has been a very trans­for­ma­tion­al expe­ri­ence for a lot of peo­ple who have been involved.
Ear­li­er this year, work­ers across Europe, as well as Min­neso­ta and Chica­go, staged coor­di­nat­ed walk­outs and oth­er actions on Prime Day. Work­ing con­di­tions in Ama­zon ware­hous­es are often very bad, and there are a lot of envi­ron­men­tal jus­tice issues asso­ci­at­ed with them — ware­hous­es are more like­ly to be locat­ed in low-income neigh­bor­hoods and com­mu­ni­ties of col­or, and cause air pol­lu­tion, noise, traf­fic safe­ty and oth­er issues in the sur­round­ing area.
Do you see the cli­mate orga­niz­ing you're doing as relat­ed to orga­niz­ing by ware­house workers?
Ama­zon Employ­ees for Cli­mate Jus­tice was def­i­nite­ly in sup­port of the strikes. We're focused on cli­mate jus­tice, and part of the cli­mate cri­sis is that there is a dis­pro­por­tion­ate impact on impov­er­ished communities.
We released a sol­i­dar­i­ty state­ment that artic­u­lates this:
Lend­ing our sup­port to our cowork­ers in Min­neso­ta is a nat­ur­al part of our cli­mate jus­tice pri­or­i­ties. We can­not cre­ate a sus­tain­able, long-term approach to address­ing the cli­mate cri­sis with­out address­ing struc­tur­al racial and eco­nom­ic inequities that are part of our sys­tem of extrac­tion — of ener­gy, mate­r­i­al, and human labor — that have caused the crisis.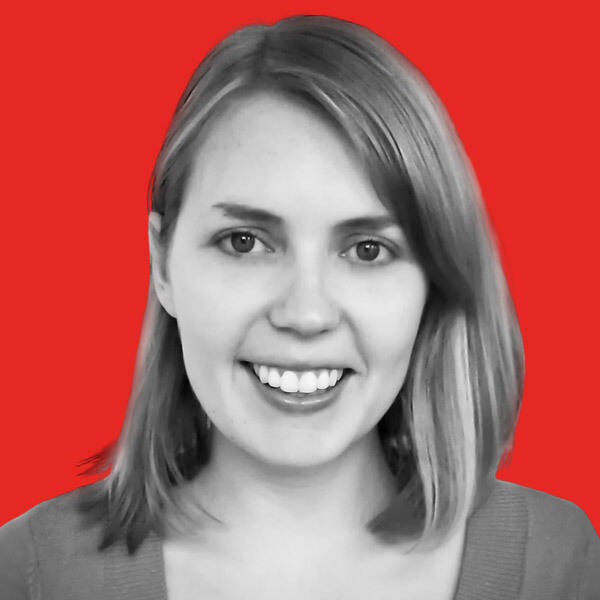 Rebec­ca Burns
is an award-win­ning inves­tiga­tive reporter whose work has appeared in The Baf­fler, the Chica­go Read­er, The Inter­cept and oth­er out­lets. She is a con­tribut­ing edi­tor at In These Times. Fol­low her on Twit­ter @rejburns.