Amazon Labor Activism Goes International as European and U.S. Workers Combine Forces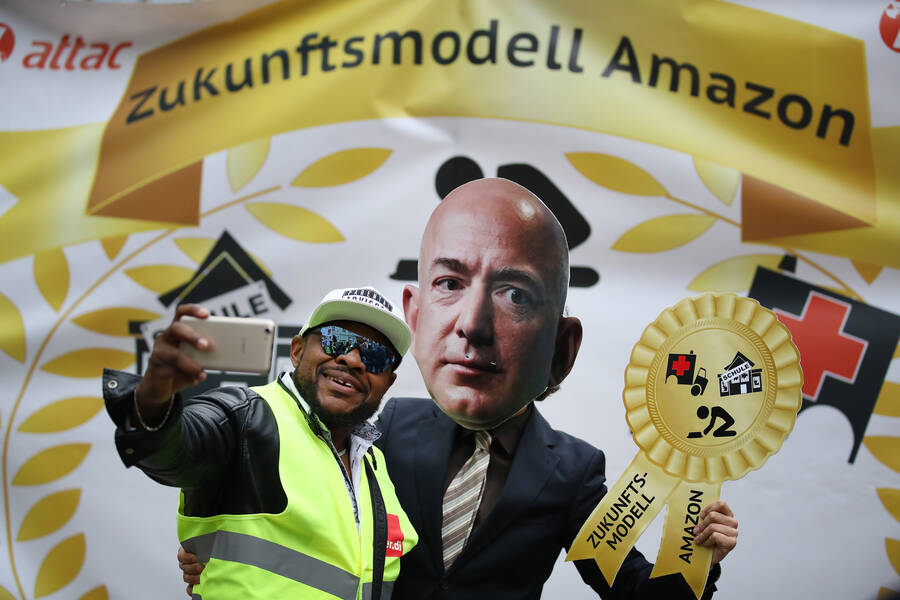 Ama­zon work­er orga­niz­ing is going inter­na­tion­al. A new coali­tion of Ama­zon employ­ee activists from Spain, France, Ger­man, Poland and Amer­i­ca has announced itself with a list of demands for improved pay and safe­ty — and they say that this is just the beginning.
The new group, called Ama­zon Work­ers Inter­na­tion­al (AWI), is a sig­nif­i­cant new for­mal attempt to com­bine the well-estab­lished labor activism of Ama­zon work­ers in Europe with the grass­roots orga­niz­ing that has tar­get­ed Ama­zon in Amer­i­ca in recent months. The group's let­ter, sent to CEO Jeff Bezos and Ste­fano Perego, the VP of Europe Cus­tomer Ful­fill­ment, asks the com­pa­ny to lock in tem­po­rary gains that work­ers have made dur­ing the pan­dem­ic, and for broad­er improve­ments in Amazon's his­tor­i­cal­ly poor rela­tion­ship with its ware­house work­ers. Among the demands in the let­ter: mak­ing per­ma­nent the wage increas­es and extra break time insti­tut­ed in response to the coro­n­avirus cri­sis; grant­i­ng two weeks of paid sick leave, and extend­ing the unlim­it­ed unpaid sick leave pro­gram that the com­pa­ny just end­ed in the U.S.; work­ing in good faith with unions; rein­stat­ing the work­ers who have been fired for their activism; and end­ing ​"all forms of casu­al and tem­po­rary employ­ment," which the group calls an abuse of cor­po­rate power.
"At a time when offi­cials and employ­ers are attempt­ing to return to a false sense of nor­mal­cy, Ama­zon — which prof­it­ed dur­ing this peri­od — could set a stan­dard of pri­or­i­tiz­ing the health of its work­ers and the pub­lic. Instead, you con­tin­ue lead­ing the race to the bot­tom," the let­ter says. ​"We demand that you stop treat­ing essen­tial work­ers as dis­pos­able and that you start coop­er­at­ing with those advo­cat­ing oth­er­wise. Stop fir­ing and start listening."
Asked for a com­ment on the let­ter's demands, the com­pa­ny did not respond direct­ly to the points raised by AWI. Instead, a spokesman cit­ed recent pay increas­es, along with increased clean­ing, social dis­tanc­ing, masks and oth­er safe­ty mea­sures the com­pa­ny has intro­duced, and said, ​"We encour­age any­one inter­est­ed in the facts to com­pare our over­all pay and ben­e­fits, as well as our speed in man­ag­ing this cri­sis, to oth­er retail­ers and major employ­ers across the country."
One of the Amer­i­cans work­ing with AWI is Chris­t­ian Zamar­ron, an Ama­zon ware­house work­er in Chica­go who helped to lead walk­outs over unsafe work­ing con­di­tions last month. Zamar­ron has seen the pow­er of Euro­pean Ama­zon work­er orga­niz­ing first­hand — he trav­eled to gath­er­ings of the company's work­er activists in Ger­many last Octo­ber, and in Madrid in March. ​"Uni­ty is grow­ing. Coor­di­nat­ed inter­na­tion­al cam­paigns will start more and more," he says.
Such orga­niz­ing has deep­er roots in Europe, where labor laws are more friend­ly, unions are often more pow­er­ful, and polit­i­cal expec­ta­tions of cor­po­ra­tions are high­er. (In France last month, unions man­aged to get a court order that forced Ama­zon to sus­pend its oper­a­tions in the entire coun­try over charges of inad­e­quate work­place safe­ty.) Zamar­ron says his Euro­pean coun­ter­parts have learned as they go — for exam­ple, work­ers in Ger­many have learned that they need to act in sol­i­dar­i­ty with Pol­ish work­ers, or else the com­pa­ny will sim­ply shift Ger­man ware­house oper­a­tions over to Poland when there are any disruptions.
The Euro­pean work­ers involved in AWI, who respond­ed to ques­tions as a group, have been shar­ing ideas across nation­al bor­ders since 2015. While they are real­is­tic about the task ahead of them, they say that inter­na­tion­al col­lab­o­ra­tion is a neces­si­ty when try­ing to change an inter­na­tion­al behe­moth like Ama­zon. ​"What we learned in our many years of strug­gle is, that if you want to orga­nize at Ama­zon, you will have to think long term, build a broad base of work­ers who stand behind the cause and are will­ing to take action. You have to be pre­pared to take more defeats than earn­ing vic­to­ries," they say. ​"And it should be clear, that this strug­gle can't be won only in one coun­try or even in one facil­i­ty. The Ama­zon man­age­ment quick­ly learns how to coun­ter­act orga­niz­ing activ­i­ties, so you have to be able to spon­ta­neous­ly react to this."
They say that they even­tu­al­ly hope to expand AWI and bring in Ama­zon work­ers in Asia and in Latin Amer­i­ca, as well. And while they ful­ly expect the com­pa­ny to try to ignore their efforts for as long as pos­si­ble, they know that in Europe they have already won the PR bat­tle. ​"A good rep­u­ta­tion is very impor­tant to them," they say. ​"In Ger­many and oth­er Euro­pean coun­tries the rep­u­ta­tion is very bad. The com­pa­ny is some­times even the syn­onym for bad work­ing conditions."
Even as the coro­n­avirus has shut down busi­ness­es across the world, Ama­zon — per­fect­ly posi­tioned for a world of stay-at-home orders — has boomed so much that Jeff Bezos has got­ten more than $20 bil­lion rich­er this year. But the cri­sis and its prof­its have also brought a spasm of protests and walk­outs, and a del­uge of bad press over the company's retal­ia­to­ry fir­ings and smear cam­paign against work­ers who spoke out.
Labor unrest is not a niche issue for the tril­lion-dol­lar com­pa­ny. The ​"safe­ty strikes" at Chris­t­ian Zamarron's work­place were not iso­lat­ed to a hand­ful of peo­ple — they includ­ed a major­i­ty of the employ­ees on the shift. After see­ing hun­dreds of his cowork­ers sign peti­tions and take actions already, Zamar­ron is opti­mistic that an inter­na­tion­al move­ment can actu­al­ly work. ​"Every­thing has to start some­where," he says. ​"It's learn­ing from each oth­er, and how we tack­le each of our sit­u­a­tions. We have very sim­i­lar problems."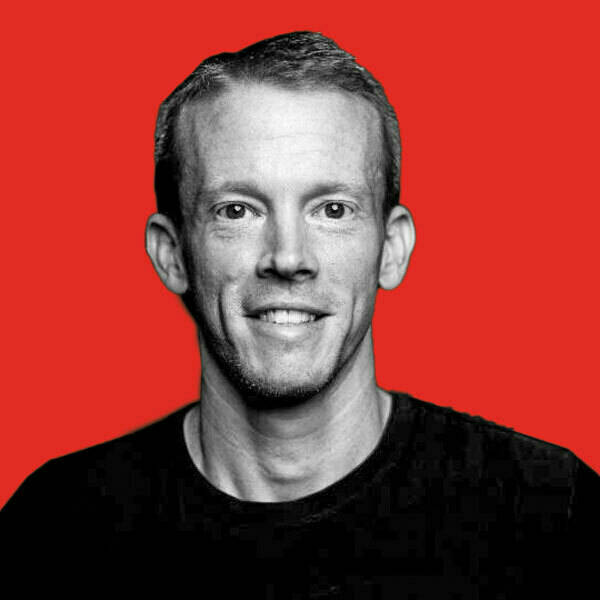 Hamil­ton Nolan is a labor reporter for In These Times. He has spent the past decade writ­ing about labor and pol­i­tics for Gawk­er, Splin­ter, The Guardian, and else­where. You can reach him at Hamilton@​InTheseTimes.​com.