American Sniper: Guns, God and Gallons of Testo'
Clint Eastwood treats Iraq like Iwo Jima. Will Americans really go for this horseshit?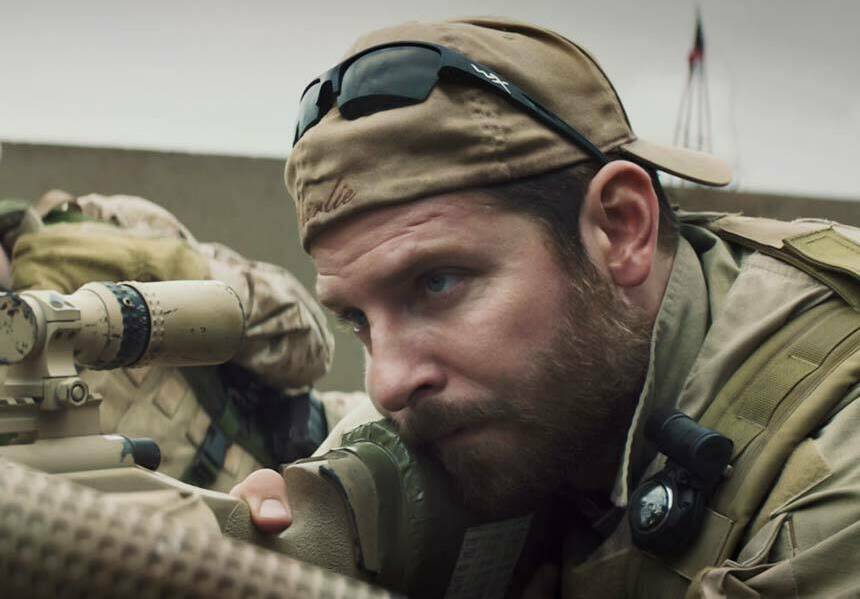 Clint Eastwood's Amer­i­can Sniper per­fect­ly epit­o­mizes a cer­tain kind of Amer­i­can horse­shit: the mil­i­taris­tic anthem thin­ly dis­guised as a sob sto­ry, the spray of nation­al­ism scent­ed with human­ist rose­wa­ter. In telling the poten­tial­ly res­o­nant life sto­ry of Chris Kyle — a Navy SEAL who sur­vived four tours in Iraq, where he reput­ed­ly became ​"the dead­liest sniper in Amer­i­can his­to­ry," with 160 con­firmed kills — East­wood picks gen­tly at the scabs of war, nev­er ques­tion­ing the wound or the soci­ety that inflict­ed it.
Sure, Kyle is haunted by having to pop women and children from hundreds of safe yards away, but he's Us, after all—a little guilt with the badassery is our holy burden. The Iraqis, on the other hand, are black-clad, sneering, Nazi-ish monsters.
It's all guns, God and gal­lons of testo', deliv­ered in the check-box fash­ion of the mod­ern biopic. We fol­low Kyle from deer-shootin', school­yard-brawl­in' Texas tyke to aimless‑n'-wild twen­tysome­thing (enter Bradley Coop­er) to buffed-up SEAL recruit, and then it's off to the cir­cus. Kyle's unit gets the deploy­ment call, wouldn't you know it, right in the mid­dle of his wed­ding reception.
East­wood treats Iraq like Iwo Jima, an unam­bigu­ous bat­tle against Evil­do­ers, with Kyle an hon­est-to-God Amer­i­can hero pick­ing off head­shots from rooftops. Nowhere in sight is the sim­ple aware­ness that we were the invaders. This is anoth­er one of those movies, like Zero Dark Thir­ty, that makes me wor­ry for the coun­try, if only because it implic­it­ly extols the virtues of xeno­pho­bic slaugh­ter in lieu of even a glanc­ing aware­ness of polit­i­cal facts.
Sure, Kyle is haunt­ed by hav­ing to pop women and chil­dren from hun­dreds of safe yards away, but he's Us, after all — a lit­tle guilt with the badassery is our holy bur­den. The Iraqis, on the oth­er hand, are black-clad, sneer­ing, Nazi-ish mon­sters, open­ing kids' skulls with hand drills and hid­ing in shad­owy vil­lain dens. Like a super­hero, Kyle even has an evil coun­ter­part, a hand­some arch-neme­sis sniper who dares to shoot Amer­i­can sol­diers. Cue the Act Three tri­umph via a slo-mo bul­let and an inspi­ra­tional exhor­ta­tion after a com­rade dies, ​"Do it for Biggles!"
That's two-thirds of the film. The oth­er third, woven in and out, is con­cerned with Kyle's PTSD and his inabil­i­ty to live hap­pi­ly at home with his patient wife (Sien­na Miller) and kids, a dynam­ic that's preva­lent but painful­ly hard to dra­ma­tize. Even so, Eastwood's punc­tu­a­tive scenes and emo­tion­al short cuts are crude and uncon­vinc­ing, and hard­ly a ton­ic for the mil­i­taris­tic assump­tions that sat­u­rate the film. Some­times, East­wood has proven a grace­ful and nuanced direc­tor: Bird (1988), Unfor­giv­en (1992) and Mys­tic Riv­er (2003) remain trou­bling and orig­i­nal. But more often, as here, Eastwood's approach is as ham-hand­ed as his amaz­ing dia­logue with an emp­ty chair at the 2012 Repub­li­can Convention.
Kyle's tale is a tragedy, in terms of his soul­less patri­ot­ic skill at killing Arabs, his manip­u­lat­ed and com­mon dim­ness about why the war hap­pened at all, and the emo­tion­al dam­age he incurred, mak­ing him unfit for real life. But East­wood doesn't see it that way. Rather, this movie is a hero's funer­al parade (long dis­charged, Kyle was killed in 2013 by anoth­er vet at a gun range in Texas), with the post-trau­mat­ic ordeals reg­is­ter­ing as a sort of grim social irony, as if some­how ordi­nary domes­tic life has failed return­ing vets by its very nature.
For his part, Coop­er, an ener­getic and quick actor, suf­fices as Kyle, though his limpid-eyed beau­ty has dif­fi­cul­ty com­mu­ni­cat­ing the character's scary repres­sion and macho cement-head­ed­ness. Near­ly every­one else, typ­i­cal­ly for an East­wood film, is close to amateurish.
Isn't there some­thing essen­tial­ly awful about cel­e­brat­ing America's ​"dead­liest sniper"? In such a lop­sided and crim­i­nal­ly moti­vat­ed war? Hind­sight will, I think, bruise Amer­i­can Sniper bad­ly; con­sid­er how a patri­ot­ic film about a volu­mi­nous­ly homi­ci­dal Amer­i­can sol­dier in Viet­nam would play today. In any case, not being an expert, I'm tempt­ed to won­der if Kyle's body count — which is why the movie, and Kyle's best­selling mem­oir, exist — sug­gests most­ly that Iraqis were bet­ter at get­ting shot in their cities' straight streets than, say, the South­east Asians were in their jun­gles. New tech­nol­o­gy helped, too, as you can glean from the fetishis­tic weapons inven­to­ry on Kyle's Wikipedia page.
But who's keep­ing score, real­ly? Maybe more Amer­i­cans than I hope. East­wood knows his Amer­i­ca, and this movie is going out to it, with a bullet.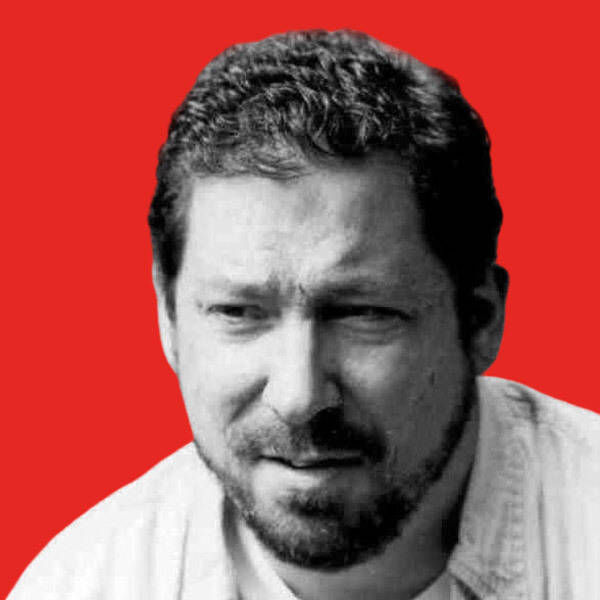 Michael Atkin­son
is a film review­er for
In These Times.
He has writ­ten or edit­ed many books, includ­ing
Exile Cin­e­ma: Film­mak­ers at Work Beyond Hol­ly­wood
(
2008
) and the mys­tery nov­els
Hem­ing­way Dead­lights
(
2009
) and
Hem­ing­way Cut­throat
(
2010
). He blogs at
Zero For Con­duct
.