America's Real Occupiers
Public officials who remove themselves and their families from the community they govern.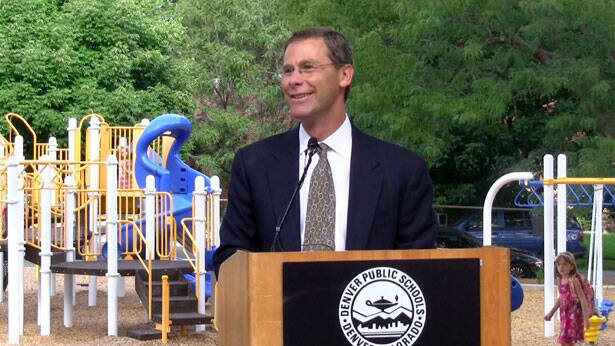 Last week, my local twit­ter­sphere momen­tar­i­ly erupt­ed with alle­ga­tions that Denver's pub­lic school super­in­ten­dent, Tom Boas­berg, is send­ing his kids to a pri­vate school that eschews high-stakes test­ing. Boas­berg, an icon of the nation­al move­ment push­ing high-stakes test­ing and under­min­ing tra­di­tion­al pub­lic edu­ca­tion, even­tu­al­ly defend­ed him­self by insist­ing that his kids attend­ed that spe­cial school only dur­ing pre-school and that they now attend a pub­lic school. Yet his spokesman admit­ted that the school is not in Den­ver but in Boul­der, Colo., one of America's wealth­i­est enclaves.
There really are "Two Americas," as the saying goes—and that's no accident.
Boas­berg, you see, refus­es to live in the dis­trict that he gov­erns. Though hav­ing no back­ground in edu­ca­tion admin­is­tra­tion, this long­time tele­com exec­u­tive used his con­nec­tions to get appoint­ed Den­ver super­in­ten­dent, and he now acts like a king. From the con­fines of his dis­tant cas­tle in Boul­der, he issues edicts to his low-income fief­dom – decrees demo­niz­ing teach­ers' unions, shut­ting down neigh­bor­hood schools over com­mu­ni­ty objec­tions and pro­mot­ing pri­vate­ly admin­is­tered char­ter schools. Mean­while, he makes sure his own roy­al fam­i­ly is insu­lat­ed in a wealthy dis­trict that doesn't expe­ri­ence his destruc­tive policies.
No doubt this is but a micro­cos­mic sto­ry in a coun­try whose patri­cian over­lords are reg­u­lar­ly con­jur­ing the feu­dal­ism of Europe cir­ca the Mid­dle Ages. Today, our may­ors deploy police against home­less peo­ple and pro­tes­tors; our gov­er­nors demand crush­ing bud­get cuts from the con­fines of their tax­pay­er-fund­ed man­sions; our Con­gress exempts itself from insid­er-trad­ing laws and pro­vides itself health care ben­e­fits denied to oth­ers; and our nation's cap­i­tal has become one of the world's wealth­i­est cities, despite the recession.
Tak­en togeth­er, we see that there real­ly are ​"Two Amer­i­c­as," as the say­ing goes – and that's no acci­dent. It's the result of a per­ma­nent elite that is remov­ing itself from the rest of the nation. Nowhere is this more obvi­ous than in edu­ca­tion – a realm in which this elite phys­i­cal­ly sep­a­rates itself from us mere serfs. As the head of one of the country's largest urban school dis­tricts, Boas­berg is a per­fect exam­ple of this – but he is only one example.
The Wash­ing­ton Post, for instance, notes that it has become an unques­tioned ​"tra­di­tion among Washington's pow­er elite" – read: elect­ed offi­cials – to send their kids to the ultra-expen­sive pri­vate school Sid­well Friends. At the same time, many of these offi­cials have backed bud­get poli­cies that weak­en pub­lic education.
Out­side of Wash­ing­ton, it's often same sto­ry; as just two recent exam­ples, both New Jer­sey Gov. Chris Christie ® and Chica­go May­or Rahm Emanuel have cham­pi­oned mas­sive cuts to pub­lic edu­ca­tion while send­ing their kids to pri­vate school.
In many cas­es, these aris­to­crats aren't even required to pub­licly explain them­selves. (Boas­berg, for exam­ple, is nev­er hound­ed by local media about why he refus­es to live in Den­ver.) Worse, on the rare occa­sions that ques­tions are posed, pri­va­cy is the oft-used excuse to not answer, whether it's Oba­ma defend­ers dis­miss­ing queries about their Sid­well deci­sion, Christie telling a vot­er his school choic­es are ​"none of your busi­ness" or Emanuel storm­ing out of a tele­vi­sion inter­view and then cit­ing his ​"pri­vate life" when asked about the issue.
This might be a con­vinc­ing argu­ment about ordi­nary cit­i­zens' per­son­al edu­ca­tion choic­es, but it's an insult com­ing from pub­lic offi­cials. When they remove them­selves and their fam­i­lies from a com­mu­ni­ty – but still retain pow­er over that com­mu­ni­ty – they end up act­ing as for­eign occu­piers, sub­ject­ing us to poli­cies they would nev­er sub­ject their own kin to.
Pre­tend­ing this is accept­able or just a ​"pri­vate" deci­sion, then, is to tol­er­ate ancient, rul­ing-class notions that are no longer sus­tain­able in the 21st cen­tu­ry. Indeed, if this nation is going to remain a mod­ern repub­lic, it can't also be a medieval oli­garchy – no mat­ter how much America's elite wants to keep gov­ern­ing from behind the palace walls.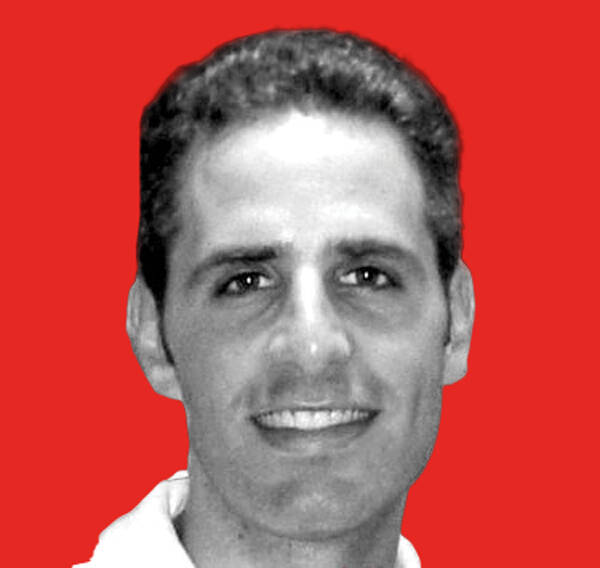 David Siro­ta
is an award­win­ning inves­tiga­tive jour­nal­ist and an
In These Times
senior edi­tor. He served as speech writer for Bernie Sanders'
2020
cam­paign. Fol­low him on Twit­ter @davidsirota.