An Outsider on the Inside
Though battling terminal illness, Tim Carpenter is still busy moving Congress left.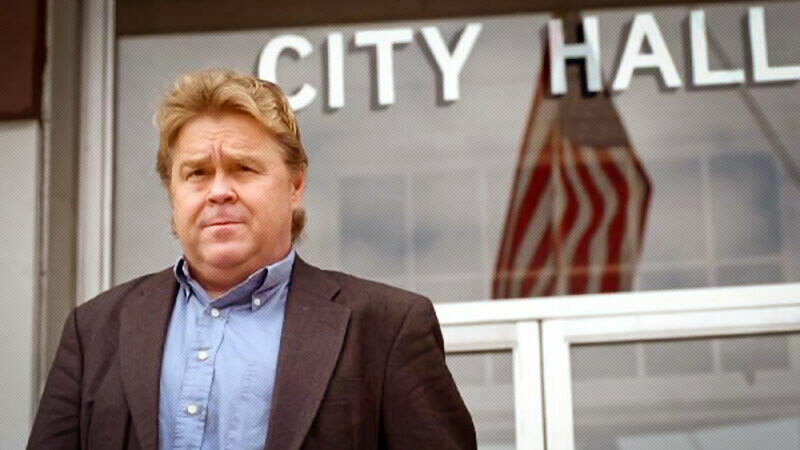 Tim Car­pen­ter is the nation­al direc­tor of Pro­gres­sive Democ­rats of Amer­i­ca (PDA). Found­ed in 2004 in the after­math of Rep. Den­nis Kucinich's (D‑Ohio) pres­i­den­tial run, the group works what it calls an ​"inside-out­side" strat­e­gy — aimed at trans­lat­ing the activism of out­side social move­ments into pro­gres­sive leg­is­la­tion in Con­gress. PDA works close­ly with pro­gres­sive advo­ca­cy groups and about a dozen activist mem­bers of the Con­gres­sion­al Pro­gres­sive Cau­cus, aim­ing to push the 72-mem­ber vot­ing block to take more aggres­sive stances on issues as diverse as the wel­fare state, health­care, trade and for­eign pol­i­cy. This year, PDA has lob­bied Con­gress and helped orga­nize ral­lies against reduc­tions in Social Secu­ri­ty and pushed for a so-called Robin Hood tax on finan­cial transactions.
The Democratic Party, at its roots, is a progressive party. So my hope is that we would have a candidate who will be the standard-bearer for the progressive Democrats. I see the tide turning. It's imperative that the progressive movement run a strong, articulate progressive candidate and campaign in 2016.
A native of South­ern Cal­i­for­nia, Car­pen­ter is a long­time activist with his­to­ry in the grass­roots cam­paigns against anti-nuclear pow­er, the Catholic Work­er move­ment and Demo­c­ra­t­ic Social­ists of Amer­i­ca. When he is not on the road orga­niz­ing, he lives with his fam­i­ly in west­ern Massachusetts.
Do pro­gres­sives in Con­gress have any­thing to learn from the Tea Party?
Pro­gres­sives can learn a lot from the Tea Par­ty in regards to the inside-out­side strat­e­gy of hold­ing elect­ed offi­cials account­able. The Con­gres­sion­al Pro­gres­sive Cau­cus took a num­ber of mis­steps and mis­cues lead­ing up to the Afford­able Care Act. We should nev­er have aban­doned the fight on sin­gle pay­er. We should have nev­er opt­ed for a pub­lic option. We divid­ed our forces much too ear­ly. What we can learn from the Tea Bag­gers is to hold elect­ed offi­cials account­able and not give up — cer­tain­ly not before we're deep into a fight.
You have been work­ing with the Pro­gres­sive Cau­cus since the found­ing of PDA in 2004. How effec­tive is the caucus?
The Pro­gres­sive Cau­cus has been a land­ing point for pro­gres­sive activists who are work­ing inside the Demo­c­ra­t­ic Par­ty. If you're work­ing an inside-out­side strat­e­gy, you have to have a base to come home to, and the Pro­gres­sive Cau­cus has offered us that. In real­i­ty, of those 72 mem­bers, only about 10 are what we would call lead­ers with­in the Pro­gres­sive Cau­cus. Our work as Pro­gres­sive Democ­rats of Amer­i­ca is to strength­en those who are lead­ing. To have a place where we as pro­gres­sives can come togeth­er and work is impor­tant. Over the course of the last year or two under the lead­er­ship of Rep. Kei­th Elli­son (D‑Minn.) and Raúl Gri­jal­va (D‑Ariz.), we've seen the more pro­gres­sive wing of the cau­cus hold the line, par­tic­u­lar­ly in regard to mak­ing sure that no mis­siles were tossed into Damascus.
Some crit­ics of the Pro­gres­sive Cau­cus sug­gest that it would be more effec­tive to have a small­er, more aggres­sive cau­cus. What do you think?
I agree. I would rather be in a meet­ing with 10 peo­ple who want to make a dif­fer­ence, get out and lead than be in a room with 60 peo­ple who call them­selves pro­gres­sives. I would rather sur­round myself with those who are will­ing to roll up their sleeves and go out and risk defeat. An aggres­sive, focused, prin­ci­pled cau­cus that held the line on sin­gle pay­er would have served our move­ment much bet­ter through this fight over the Afford­able Care Act.
Steve Cob­ble, a co-founder of PDA, makes this anal­o­gy of the horse­shoe, say­ing there are issues in Con­gress where you can link the left of the Pro­gres­sive Cau­cus with some Tea Par­ty, lib­er­tar­i­an-mind­ed Repub­li­cans. Is that an effec­tive strategy?
We have polit­i­cal oppor­tu­ni­ties in this Con­gress, whether it's the horse­shoe anal­o­gy or in bed with strange bed­fel­lows — what­ev­er you want to term it. There are lib­er­tar­i­ans and Tea Bag­gers out there who agree with us that it's uncon­scionable to spend the resources we do on the mil­i­tary bud­get. And we find agree­ment on not going into Syr­ia. So if you can find the votes and if you can put togeth­er a major­i­ty to pre­vent our pres­i­dent from tak­ing us into an unnec­es­sary, ille­gal war, you're going to take those votes wher­ev­er you can get them.
What kind of small vic­to­ries are achiev­able in this polit­i­cal landscape?
I'm a glass-half-full per­son, so it's not that dif­fi­cult for me to find those lit­tle vic­to­ries, begin­ning with the food stamp pro­gram. We began that fight when the Demo­c­ra­t­ic Par­ty lead­er­ship was absolute­ly silent. We had a phone call with Rep. Jim McGov­ern (D‑Mass.) when PDA activists were deliv­er­ing let­ters every month to their mem­bers of Con­gress in defense of food stamps. McGov­ern told us the Demo­c­ra­t­ic Par­ty lead­er­ship was silent on this ques­tion and that it was impor­tant that we sim­ply have a vote of con­science to save the food stamp pro­gram. By the time it went on to the floor, we thought we had 133 votes but end­ed up with 188 votes [out of a pos­si­ble 218 need­ed to win]. That was a vic­to­ry. A vote of con­science in which 188 folks stood up to save food stamps. At the same time as we were gar­ner­ing those votes, we were doing street actions in front of the offices of the Demo­c­ra­t­ic lead­er­ship, Chief Deputy Minor­i­ty Whip Deb­bie Wasser­man Schultz (Fla.), Minor­i­ty Whip Rep. Ste- ny Hoy­er (Md.) and Minor­i­ty Leader Nan­cy Pelosi (Calif.). By the time the Farm Bill came back around again then for a vote, all of those mem­bers in the lead­er­ship were on the floor vot­ing to kill that bill.
An exam­ple of a major vic­to­ry would be Syr­ia. Again, our Demo­c­ra­t­ic lead­er­ship was silent. Our pres­i­dent was will­ing to risk anoth­er war. And again activists around the coun­try, led by Rep. Bar­bara Lee (D‑Calif.), pushed Con­gress not to use mil­i­tary force but to begin a course of diplomacy.
What do you say to the crit­ics on the Left who would claim that the PDA mis­sion is ulti­mate­ly hope­less, that the Demo­c­ra­t­ic Par­ty is not going to be reformed, and that if you real­ly want to build pro­gres­sive polit­i­cal pow­er, it nec­es­sar­i­ly has to take place out­side of that framework?
We live in a two-par­ty sys­tem. Until we change the polit­i­cal real­i­ties of our two-par­ty sys­tem, whether it be until we can get real pub­lic financ­ing or until we can get real pro­por­tion­al rep­re­sen­ta­tion, the play­ing field will be skewed. Before we have a third par­ty, we need a strong sec­ond par­ty. We're the insur­gency inside the Demo­c­ra­t­ic Par­ty fight­ing to return it to its pro­gres­sive roots. We are hope­ful that, through the work we do, we can begin to engage on the inside with those who are now on the out­side and encour­age them to do what they can to lev­el the play­ing field.
A lot of PDA folks were part of Den­nis Kucinich's 2004 cam­paign for pres­i­dent. How impor­tant do you think it is in 2016 to have a pro­gres­sive pres­i­den­tial candidate?
That's a big debate. We need to be real­is­tic. We are not going to elect a pro­gres­sive pres­i­dent in 2016, just as we weren't going to elect a pro­gres­sive pres­i­dent in 2004, though Kucinich cer­tain­ly didn't want to hear it at the time. But if we're going to trans­form the Demo­c­ra­t­ic Par­ty it's impor­tant that we put in place a vision of what the Demo­c­ra­t­ic Par­ty can look like under a pro­gres­sive pres­i­den­cy. So for that rea­son alone we need to have a horse in the race in 2016 who will chal­lenge Hillary Clin­ton, the pre­sump­tive nom­i­nee. We need to re- mind folks that Hillary was wrong on the war in Iraq and she was wrong on trade. There are a lot of issues that as pro­gres­sive Democ­rats we would want to chal­lenge her on.
The Demo­c­ra­t­ic Par­ty, at its roots, is a pro­gres­sive par­ty. So my hope is that we would have a can­di­date who will be the stan­dard-bear­er for the pro­gres­sive Democ­rats. I see the tide turn­ing. It's imper­a­tive that the pro­gres­sive move­ment run a strong, artic­u­late pro­gres­sive can­di­date and cam­paign in 2016.
Giv­en that you are wag­ing an uphill bat­tle against can­cer, have you been prepar­ing for what's going to hap­pen with PDA?
You're def­i­nite­ly putting the ele­phant in the room in talk­ing about the fact that I've got a ter­mi­nal ill­ness. It's a ques­tion we're wrestling with. The short answer is we hon­est­ly don't know. We're not a card-car­ry­ing orga­ni­za­tion; we're a com­mu­ni­ty of peo­ple. We're going to meet in Feb­ru­ary as a com­mu­ni­ty and we'll talk about it. The work's going to con­tin­ue and I hope to be as pro­duc­tive, or even more pro­duc­tive, as we move on to the 2014 elec­tion season.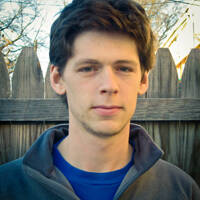 Cole Stan­gler
writes about labor and the envi­ron­ment. His report­ing has also appeared in The Nation, VICE, The New Repub­lic and Inter­na­tion­al Busi­ness Times. He lives in Paris, France. He can be reached at cole[at]inthesetimes.com. Fol­low him
@colestangler
.