Joe Biden's Bankruptcy Bill Could Complicate His Presidential Run
Elizabeth Warren has called out the current Vice President in the past.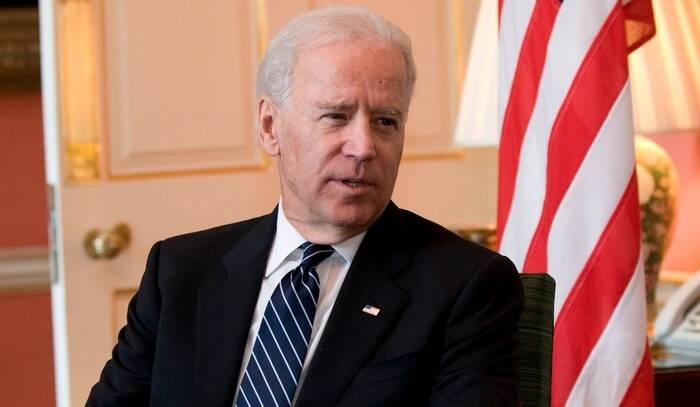 As Vice Pres­i­dent Joe Biden report­ed­ly mulls a bid for the U.S. pres­i­den­cy, his cham­pi­ons por­tray him as a cred­i­ble alter­na­tive to Demo­c­ra­t­ic Par­ty front-run­ner Hillary Clin­ton, who faces accu­sa­tions that she is behold­en to the finan­cial indus­try. But a Biden cam­paign risks con­fronting the scorn of one of the party's most influ­en­tial pro­gres­sives, Sen. Eliz­a­beth War­ren. Though Biden has report­ed­ly sought her favor, War­ren has his­tor­i­cal­ly dis­dained him, charg­ing him with act­ing as a tool of the cred­it card indus­try by lim­it­ing debt relief for peo­ple grap­pling with finan­cial troubles.
While some Democratic activists are pining for a Biden-Warren ticket, Warren's writing suggests such a political marriage would be more than a bit complicated.
As a Har­vard law pro­fes­sor in 2002, War­ren pub­lished a jour­nal arti­cle exco­ri­at­ing Biden for play­ing a lead­ing role in deliv­er­ing leg­is­la­tion that made it more dif­fi­cult for Amer­i­cans to reduce debts through bank­rupt­cy fil­ings. As the sen­a­tor from Delaware, Biden's repeat­ed push for the bill — signed into law by Pres­i­dent George W. Bush in 2005 — amount­ed to ​"vig­or­ous sup­port of leg­is­la­tion that hurts women," War­ren declared. She said ​"the group that will be most affect­ed by the changes in the bank­rupt­cy leg­is­la­tion Sen­a­tor Biden so force­ful­ly sup­ports will be women, par­tic­u­lar­ly women heads of house­hold who are sup­port­ing children."
In a sep­a­rate 2003 book she co-authored with her daugh­ter, War­ren said, ​"Sen­a­tors like Joe Biden should not be allowed to sell out women in the morn­ing and be her­ald­ed as their friend in the evening."
Biden's spokesman, Stephen Spec­tor, said: ​"Through­out his career, the vice pres­i­dent has been a cham­pi­on for mid­dle-class fam­i­lies and has fought against pow­er­ful interests."
Biden ear­li­er this month met with War­ren, a Wall Street crit­ic who is well-known among Demo­c­ra­t­ic vot­ers. The meet­ing was wide­ly seen as an effort by Biden to try to con­vince the Mass­a­chu­setts law­mak­er to sup­port his prospec­tive White House bid.
Warren's 2002 writ­ings, how­ev­er, may stymie that effort both because her crit­i­cism was specif­i­cal­ly tar­get­ed at Biden and because the crit­i­cism revolved around an issue that cuts to the heart of Demo­c­ra­t­ic vot­ers' con­cerns over the grow­ing polit­i­cal pow­er of the finan­cial sector.
In Warren's 2002 review of Biden, she said the sen­a­tor of 36 years played a ​"cru­cial" role in pass­ing the bank­rupt­cy leg­is­la­tion over the objec­tions of unions, con­sumer groups and women's orga­ni­za­tions. The bill was backed by major cred­it card com­pa­nies, includ­ing MBNA, which is head­quar­tered in Delaware and whose employ­ees col­lec­tive­ly became Biden's top cam­paign con­trib­u­tor. The firm also hired Biden's son, Hunter, as a consultant.
Spec­tor, the vice pres­i­den­t's spokesper­son, assert­ed that Biden shaped the bank­rupt­cy bill to specif­i­cal­ly help women, work­ing ​"to make child sup­port and alimo­ny a pri­or­i­ty in the bill by ensur­ing con­ti­nu­ity of child care payments."
In her 2002 arti­cle, though, War­ren accused Biden of play­ing an espe­cial­ly per­ni­cious role in press­ing the leg­is­la­tion, har­ness­ing his rep­u­ta­tion as an advo­cate for the inter­ests of work­ing women to cur­ry the sup­port of inter­est groups that would oth­er­wise have opposed the bill. His sup­port for the bank­rupt­cy leg­is­la­tion, she said, pro­vid­ed cru­cial polit­i­cal cov­er that enabled oth­er law­mak­ers to sup­port the mea­sure and avoid crit­i­cism from women's groups.
"He has shield­ed his col­leagues on both sides of the aisle from being brand­ed as anti-women for their sup­port of this leg­is­la­tion," War­ren wrote. ​"Sen­a­tor Biden can pub­licly sup­port one very vis­i­ble piece of leg­is­la­tion on behalf of women, sat­is­fy­ing his duty and assur­ing the loy­al sup­port of mil­lions of women. He is then free to be a zeal­ous advo­cate on behalf of one of his biggest con­trib­u­tors, the finan­cial ser­vices indus­try, and still posi­tion him­self as a cham­pi­on for women."
While some Demo­c­ra­t­ic activists are pin­ing for a Biden-War­ren tick­et, Warren's writ­ing sug­gests such a polit­i­cal mar­riage would be more than a bit complicated.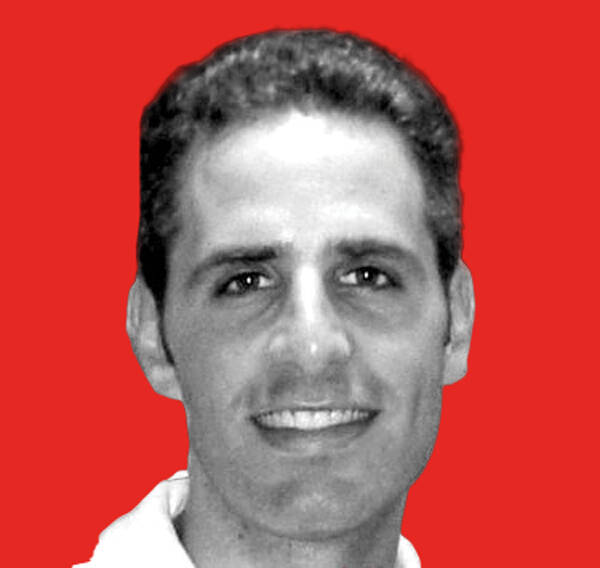 David Siro­ta
is an award­win­ning inves­tiga­tive jour­nal­ist and an
In These Times
senior edi­tor. He served as speech writer for Bernie Sanders'
2020
cam­paign. Fol­low him on Twit­ter @davidsirota.