Anniversaries From 'Unhistory'
The events we fail to commemorate say as much about our national narrative as those we acknowledge.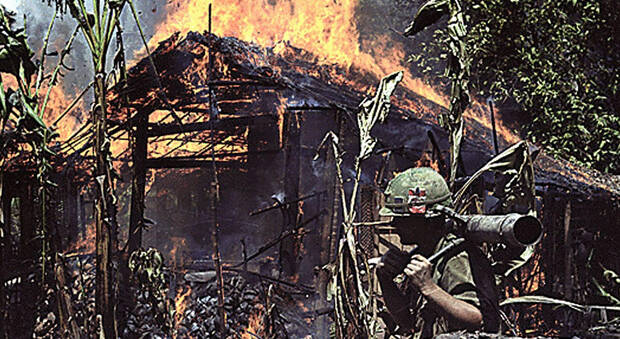 George Orwell coined the use­ful term ​"unper­son" for crea­tures denied per­son­hood because they don't abide by state doc­trine. We may add the term ​"unhis­to­ry" to refer to the fate of unper­sons, expunged from his­to­ry on sim­i­lar grounds.
Important anniversaries are usually commemorated, with due solemnity when appropriate: Pearl Harbor, for example. Some are not, and we can learn a lot about ourselves by extricating them from unhistory.
The unhis­to­ry of unper­sons is illu­mi­nat­ed by the fate of anniver­saries. Impor­tant ones are usu­al­ly com­mem­o­rat­ed, with due solem­ni­ty when appro­pri­ate: Pearl Har­bor, for exam­ple. Some are not, and we can learn a lot about our­selves by extri­cat­ing them from unhistory.
Right now we are fail­ing to com­mem­o­rate an event of great human sig­nif­i­cance: the 50th anniver­sary of Pres­i­dent Kennedy's deci­sion to launch the direct inva­sion of South Viet­nam, soon to become the most extreme crime of aggres­sion since World War II.
Kennedy ordered the U.S. Air Force to bomb South Viet­nam (by Feb­ru­ary 1962, hun­dreds of mis­sions had flown); autho­rized chem­i­cal war­fare to destroy food crops so as to starve the rebel­lious pop­u­la­tion into sub­mis­sion; and set in motion the pro­grams that ulti­mate­ly drove mil­lions of vil­lagers into urban slums and vir­tu­al con­cen­tra­tion camps, or ​"Strate­gic Ham­lets." There the vil­lagers would be ​"pro­tect­ed" from the indige­nous guer­ril­las whom, as the admin­is­tra­tion knew, they were will­ing­ly supporting.
Offi­cial efforts at jus­ti­fy­ing the attacks were slim, and most­ly fantasy.
Typ­i­cal was the president's impas­sioned address to the Amer­i­can News­pa­per Pub­lish­ers Asso­ci­a­tion on April 27, 1961, where he warned that ​"we are opposed around the world by a mono­lith­ic and ruth­less con­spir­a­cy that relies pri­mar­i­ly on covert means for expand­ing its sphere of influ­ence." At the Unit­ed Nations on Sept. 25, 1961, Kennedy said that if this con­spir­a­cy achieved its ends in Laos and Viet­nam, ​"the gates will be opened wide."
The short-term effects were report­ed by the high­ly respect­ed Indochi­na spe­cial­ist and mil­i­tary his­to­ri­an Bernard Fall – no dove, but one of those who cared about the peo­ple of the tor­ment­ed countries.
In ear­ly 1965 he esti­mat­ed that about 66,000 South Viet­namese had been killed between 1957 and 1961; and anoth­er 89,000 between 1961 and April 1965, most­ly vic­tims of the U.S. client régime or ​"the crush­ing weight of Amer­i­can armor, napalm, jet bombers and final­ly vom­it­ing gases."
The deci­sions were kept in the shad­ows, as are the shock­ing con­se­quences that per­sist. To men­tion just one illus­tra­tion: ​"Scorched Earth," by Fred Wilcox, the first seri­ous study of the hor­ri­fy­ing and con­tin­u­ing impact of chem­i­cal war­fare on the Viet­namese, appeared a few months ago – and is like­ly to join oth­er works of unhis­to­ry. The core of his­to­ry is what hap­pened. The core of unhis­to­ry is to ​"dis­ap­pear" what happened.
By 1967, oppo­si­tion to the crimes in South Viet­nam had reached a sub­stan­tial scale. Hun­dreds of thou­sands of U.S. troops were ram­pag­ing through South Viet­nam, and heav­i­ly pop­u­lat­ed areas were sub­ject­ed to intense bomb­ing. The inva­sion had spread to the rest of Indochina.
The con­se­quences had become so hor­ren­dous that Bernard Fall fore­cast that ​"Viet­nam as a cul­tur­al and his­toric enti­ty … is threat­ened with extinc­tion … (as) … the coun­try­side lit­er­al­ly dies under the blows of the largest mil­i­tary machine ever unleashed on an area of this size."
When the war end­ed eight dev­as­tat­ing years lat­er, main­stream opin­ion was divid­ed between those who called it a ​"noble cause" that could have been won with more ded­i­ca­tion; and at the oppo­site extreme, the crit­ics, to whom it was ​"a mis­take" that proved too costly.
Still to come was the bomb­ing of the remote peas­ant soci­ety of north­ern Laos, with such mag­ni­tude that vic­tims lived in caves for years to try to sur­vive; and short­ly after­ward the bomb­ing of rur­al Cam­bo­dia, sur­pass­ing the lev­el of all Allied bomb­ing in the Pacif­ic the­ater dur­ing World War II.
In 1970 U.S. Nation­al Secu­ri­ty Advi­sor Hen­ry Kissinger had ordered ​"a mas­sive bomb­ing cam­paign in Cam­bo­dia. Any­thing that flies on any­thing that moves" – a call for geno­cide of a kind rarely found in the archival record.
Laos and Cam­bo­dia were ​"secret wars," in that report­ing was scanty and the facts are still lit­tle-known to the gen­er­al pub­lic or even edu­cat­ed elites, who nonethe­less can recite by heart every real or alleged crime of offi­cial enemies.
Anoth­er chap­ter in the over­flow­ing annals of unhistory.
In three years we may – or may not – com­mem­o­rate anoth­er event of great con­tem­po­rary rel­e­vance: the 900th anniver­sary of the Magna Carta.
This doc­u­ment is the foun­da­tion for what his­to­ri­an Mar­garet E. McGui­ness, refer­ring to the Nurem­berg Tri­als, hailed as a ​"par­tic­u­lar­ly Amer­i­can brand of legal­ism: pun­ish­ment only for those who could be proved to be guilty through a fair tri­al with a panoply of pro­ce­dur­al protections."
The Great Char­ter declares that ​"no free man" shall be deprived of rights ​"except by the law­ful judg­ment of his peers and by the law of the land." The prin­ci­ples were lat­er broad­ened to apply to men gen­er­al­ly. They crossed the Atlantic and entered into the U.S. Con­sti­tu­tion and Bill of Rights, which declared that no ​"per­son" can be deprived of rights with­out due process and a speedy trial.
The founders of course did not intend the term ​"per­son" to apply to all per­sons. Native Amer­i­cans were not per­sons. Nei­ther were slaves. Women were scarce­ly per­sons. How­ev­er, let us keep to the core notion of pre­sump­tion of inno­cence, which has been cast into the obliv­ion of unhistory.
A fur­ther step in under­min­ing the prin­ci­ples of the Magna Car­ta was tak­en when Pres­i­dent Oba­ma signed the Nation­al Defense Autho­riza­tion Act, which cod­i­fies Bush-Oba­ma prac­tice of indef­i­nite deten­tion with­out tri­al under mil­i­tary custody.
Such treat­ment is now manda­to­ry in the case of those accused of aid­ing ene­my forces dur­ing the ​"war on ter­ror," or option­al if those accused are Amer­i­can citizens.
The scope is illus­trat­ed by the first Guan­tanamo case to come to tri­al under Pres­i­dent Oba­ma: that of Omar Khadr, a for­mer child sol­dier accused of the heinous crime of try­ing to defend his Afghan vil­lage when it was attacked by U.S. forces. Cap­tured at age 15, Khadr was impris­oned for eight years in Bagram and Guan­tanamo, then brought to a mil­i­tary court in Octo­ber 2010, where he was giv­en the choice of plead­ing not guilty and stay­ing in Guan­tanamo for­ev­er, or plead­ing guilty and serv­ing only 8 more years. Khadr chose the latter.
Many oth­er exam­ples illu­mi­nate the con­cept of ​"ter­ror­ist." One is Nel­son Man­dela, only removed from the ter­ror­ist list in 2008. Anoth­er was Sad­dam Hus­sein. In 1982 Iraq was removed from the list of ter­ror­ist-sup­port­ing states so that the Rea­gan admin­is­tra­tion could pro­vide Hus­sein with aid after he invad­ed Iran.
Accu­sa­tion is capri­cious, with­out review or recourse, and com­mon­ly reflect­ing pol­i­cy goals – in Mandela's case, to jus­ti­fy Pres­i­dent Reagan's sup­port for the apartheid state's crimes in defend­ing itself against one of the world's ​"more noto­ri­ous ter­ror­ist groups": Mandela's African Nation­al Congress.
All bet­ter con­signed to unhistory.
© The New York Times News Service/​Syndicate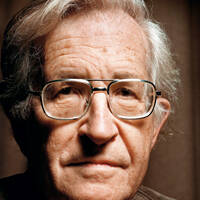 Noam Chom­sky
is Insti­tute Pro­fes­sor and Pro­fes­sor of Lin­guis­tics (Emer­i­tus) at the Mass­a­chu­setts Insti­tute of Tech­nol­o­gy, and the author of dozens of books on U.S. for­eign pol­i­cy. His most recent book is
Who Rules the World?
from Met­ro­pol­i­tan Books.