Arabia Infelix: 'Unfortunate' Yemen
What you know about the Middle East's latest hotspot is probably wrong.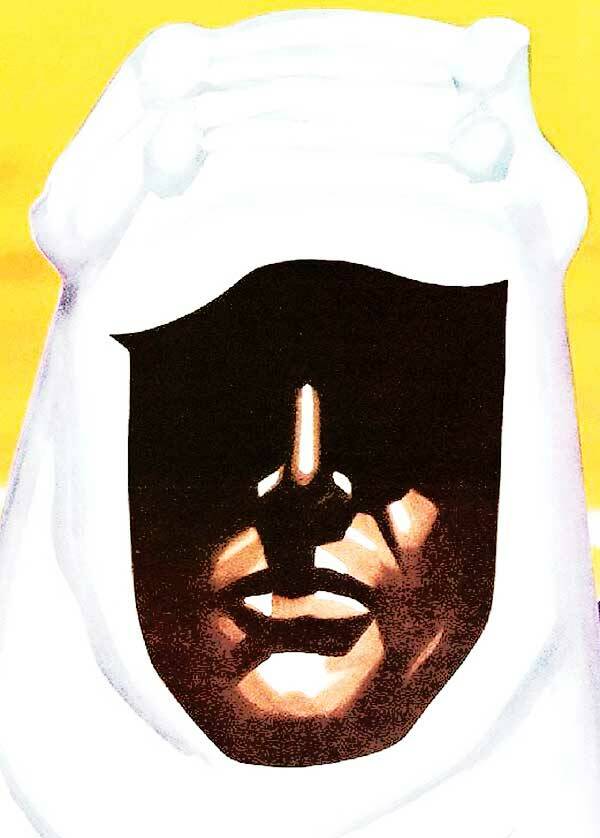 For those flum­moxed by the Mid­dle East's lat­est per­ceived hot spot, James Spencer offers a rare blend of knowl­edge and expe­ri­ence. The direc­tor of research and analy­sis at the British firm Scymi­tar Con­sult­ing, and a retired infantry offi­cer in the British Army, he has exten­sive expe­ri­ence in all aspects of low-inten­si­ty con­flict and the wider Mid­dle East/​Islamic Africa region as both a prac­ti­tion­er and an ana­lyst. He holds degrees in both Ara­bic and inter­na­tion­al rela­tions and has stud­ied and lived in Yemen. He is a mem­ber of the British Yemeni Society.
There are con­flict­ing views of what is hap­pen­ing in Yemen. Arm­chair strate­gists go on about the Shi'a‑Sunni divide and the North­ern rebels, but for­mer U.S. Ambas­sador Edmund J. Hull argues that this is not impor­tant. Is he right?
He's entire­ly right. The Shi'a in Yemen are called Zay­dis. They're not like the Iraqi Shi'a or the Iran­ian Shi'a. They are very con­ser­v­a­tive, with a small c, very tra­di­tion­al and sort of dour. I com­pare them to High­land Scots­men. The fas­ci­nat­ing thing about them is that like the High­landers, there is not that much mon­ey to be made in the High­lands, in the moun­tains. So many of the sec­ond sons take up either a trade or sol­dier­ing – being sol­diers all around the world. And so you have a lot of Yeme­nis who have lived abroad, and they have a fair­ly world­ly view.
The rough divid­ing line between the Sun­nis and the Shi'a is a geo­graph­ic over­lap zone. In the North­ern High­lands, which is very moun­tain­ous and chal­leng­ing ter­rain, the tribes have been able to defend their areas from time immemo­r­i­al with­out any great dif­fi­cul­ty even against some very strong exter­nal forces. The South­ern Uplands are far soft­er and more gen­tle slopes and far hard­er to defend, which means they were more open to con­ver­sion to ortho­dox Sun­ni Islam.
So there's fight­ing in the North, which has gen­er­at­ed a cou­ple hun­dred thou­sand refugees?
Yes, huge num­bers and in the mid­dle of the win­ter. It might be Ara­bia, but some of the moun­tains go up to about five, six thou­sand feet and it's not fun sleep­ing out in those con­di­tions. It gets very cold.
And what is the fight­ing about?
What they're called in the gen­er­al press is the Huthis. They actu­al­ly called them­selves Believ­ing Youth (al-Shabab al-Mu'minin), which is easy to con­fuse with the Shabab in Soma­lia, so we tend to call them the Huthis, after the fam­i­ly lead­ing the rebel­lion. Depend­ing on whom you believe, and there are any num­ber of dif­fer­ent rea­sons: they claim they are being oppressed by the gov­ern­ment, which is bear­ing down on the Shi'a. That is pret­ty much the Iran­ian line too.
Sec­re­tary of State Hillary Clin­ton said, ​"We see glob­al impli­ca­tions from the war in Yemen and the ongo­ing efforts by al Qae­da in Yemen to use it as a base for ter­ror­ists attacks far beyond the region." I'm not sure what war she is talk­ing about.
I would guess that she was talk­ing about the glob­al war on ter­ror­ism, since that is the only war that makes sense.
So al Qae­da plays a rather min­i­mal role in the North. Is that correct?
Yes, to a great extent. The area is very bro­ken ter­rain, and there's a lot of smug­gling going in to Sau­di Ara­bia. So in the North, al Qaeda's main pres­ence will be tran­sit­ing through. The Huthis are Shi'a, and the Sun­ni al Qae­da are, by and large, fair­ly vit­ri­olic against all Shi'a. The two don't nor­mal­ly mix.
The insur­rec­tion in the North, the Huthi insur­rec­tion, has noth­ing to do with al Qae­da. It is a polit­i­cal prob­lem that has effec­tive­ly become a local war. The Yeme­nis and the tribes are heav­i­ly armed. And it has spun out of con­trol. Almost cer­tain­ly the best solu­tion will come through the Yemeni tra­di­tion of reli­gious and or trib­al nota­bles call­ing a truce, work­ing out what the prob­lem is, and com­ing to a solu­tion that suits both sides.
Assum­ing you're right and the Yeme­nis can sort out the con­flicts in the North and the South, once we have the al Qae­da fac­tor, then the West is going to want to give aid to Pres­i­dent Ali ​'Abdul­lah Saleh for fight­ing al Qae­da. And he's going to have an inter­est in mak­ing sure that al Qae­da remains a prob­lem in order to keep the aid com­ing. Is that an unrea­son­able analysis?
No. It makes sense entire­ly from a Yemeni point of view. Yemen is a des­per­ate­ly poor coun­try with lim­it­ed resources of oil, which are run­ning out, with a huge pop­u­la­tion, and with its water giv­ing out. You will hear two rea­sons for the water short­age. One is that it's mas­sive­ly used to irri­gate a nar­cot­ic called qat. And the oth­er is that if, as Yemen has, you've just dou­bled your pop­u­la­tion, they tend to drink and wash and use water.
It's a des­per­ate chal­lenge. Saleh told the New York Times last year that being the pres­i­dent was like danc­ing with snakes. You take a wrong step, and you'll get bitten.
I hope that the inter­na­tion­al com­mu­ni­ty will be both gen­er­ous and sen­si­ble enough to real­ize that aid needs to con­tin­ue going to Yemen to fund employ­ment oppor­tu­ni­ties and devel­op the coun­try, because oth­er­wise we face a lot of very angry and heav­i­ly armed men who have noth­ing else to lose.
Well, things are going down­hill in Yemen, but does that real­ly impact us?
It's two-fold. We will prob­a­bly see a huge out­flow of peo­ple. They won't be ter­ror­ists. They'll be tribes­men. The tribesman will have guns, but that's most­ly for show and a lit­tle bit for self-defense. But those peo­ple will need to go some­where and some­where where there's water. The entire Mid­dle East is hav­ing huge prob­lems with fresh water. So that will be an issue – try­ing to cope with sev­er­al mil­lion Yeme­nis need­ing a place to go where they can drink.
So nobody knows where the Yemeni refugees will go?
No. There are not the boats to go south and west into Africa, nor is the water there. So the chances are they would either go north or north­east. And I should imag­ine that the Oma­n­is and the Saud­is are rather ner­vous at the prospect.
Yes, the Saud­is in par­tic­u­lar. Would they also be wor­ried that U.S. inter­fer­ence in Yemen might cause a polit­i­cal upheaval?
Poten­tial­ly. If you remem­ber, al Qae­da, or rather Osama bin Laden, effec­tive­ly split with the House of Saud over the pres­ence of for­eign troops in the land of the two holy shrines.
And for more troops to come in would be invit­ing trou­ble from ter­ror­ists. The Yeme­nis are also, like the Scots, incred­i­bly nation­al­is­tic peo­ple, who would object to for­eign inter­ven­tion in their country.
If we start going in to Yemen, inevitably we will kill a child, and it will almost cer­tain­ly be the most beau­ti­ful young girl, and that pic­ture will be flashed around every Inter­net site, it will be on the front page of all the news­pa­pers, it will be in Al Jazeera and so on and so forth.
It seems the more like­ly out­come is that Yemen does not solve its prob­lems and con­tin­ues to dete­ri­o­rate. Is that cat­a­stroph­ic from our point of view?
From the West's point of view, pos­si­bly not. Al Qae­da already has havens in the bro­ken coun­try where the gov­ern­ment is less strong than it might be. And find­ing one or two armed men in a pop­u­la­tion of armed men is very dif­fi­cult for the gov­ern­ment. So in terms of the threat from al Qae­da, there is less risk. In terms of the rest of the Mid­dle East, if there is a huge emi­gra­tion of Yeme­nis? That is a major threat.
How should we con­struc­tive­ly give aid to Yemen?
Mon­ey has been known as the grease that oils the wheels of soci­ety for a very long time. There is the most amaz­ing cor­re­la­tion in all sorts of con­flicts between gain­ful employ­ment and a fall-off in ter­ror­ism, and to a great extent that comes from She Who Must Be Obeyed. If the man of the house isn't putting food on table, because he's out doing ter­ror­ist oper­a­tions, she's often upset, because her chil­dren are upset. Nev­er under­es­ti­mate the pow­er of Mus­lim women and Arab women. They wield immense author­i­ty with­in the house. So in that sense what we need to do is get employ­ment into Yemen.
We've done it in Iraq, we're try­ing it in Afghanistan, pos­si­bly – accord­ing to Defense Sec­re­tary Robert Gates – to some suc­cess. It's time to try it in the oth­er areas of the Mid­dle East where we've got problems.
If there's no water, you could pro­vide all kinds of devel­op­ment but no one will be able to live there.
There are things we can do with that as well. A lot of the irri­ga­tion is by flood irri­ga­tion and that is very inefficient.
The dam sys­tem for cap­tur­ing rain­fall is inef­fec­tive also, can it be fixed?
It was the most fan­tas­tic water har­vest­ing sys­tem but dur­ing the ​'70s it fell into dis­re­pair and as a result doesn't work. Yemen's old name is, Ara­bia Felix – For­tu­nate Ara­bia. And it's for­tu­nate because it catch­es the mon­soons, twice a year. And they get lots and lots of water, which tra­di­tion­al­ly has allowed them to have rain-fed agri­cul­ture. If we can get the dam sys­tem up and run­ning again then that will improve the chances of water being able to sup­port a population.
This exchange was adapt­ed from a pod­cast inter­view on Elec​tricPol​i​tics​.com.
George Ken­ney
, a for­mer career U.S. for­eign ser­vice offi­cer, resigned in
1991
over U.S. pol­i­cy toward the Yugoslav con­flict. He is now a writer in Wash­ing­ton, and host and pro­duc­er of the pod­cast
Elec­tric Pol­i­tics
.