Disappointed By the Democratic Party Platform? Follow the Money.
Several delegates to the platform drafting committee have deep financial ties to conservative industries.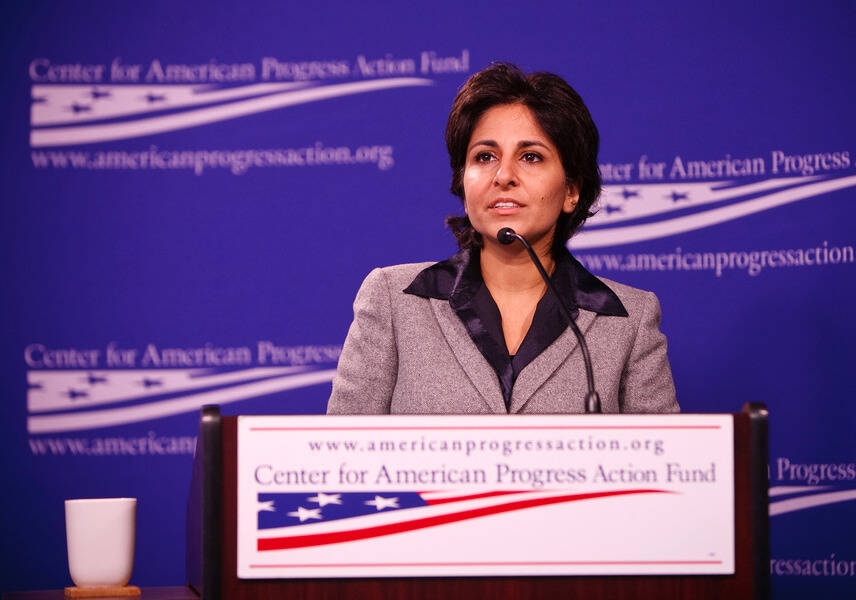 Depend­ing on who you ask, the 2016 Demo­c­ra­t­ic plat­form is either ​"the most pro­gres­sive plat­form in Demo­c­ra­t­ic Par­ty his­to­ry" or a ​"major betray­al." Regard­less of how you view it, how­ev­er, there's no deny­ing that the plat­form com­pro­mis­es on cer­tain core pro­gres­sive val­ues — and some of that can be traced to the plat­form draft­ing com­mit­tee, which met last month to ham­mer out a first draft.
Bill McKibben complained that while everyone on the drafting committee agreed fossil fuels had to be phased out by 2050, the delegates voted down every specific proposal for doing so.
When the com­mit­tee had fin­ished its delib­er­a­tions, many pro­gres­sives ini­tial­ly were out­raged. The draft made sev­er­al major con­ces­sions to the pro-Bernie Sanders con­tin­gent of the par­ty, on issues rang­ing from abol­ish­ing the death penal­ty to expand­ing Social Secu­ri­ty, but com­mit­tee del­e­gates cho­sen by Hillary Clin­ton and Demo­c­ra­t­ic Nation­al Com­mit­tee Chair Deb­bie Wasser­man Schultz vot­ed down sev­er­al oth­er mea­sures dear to pro­gres­sives' hearts: amend­ments advo­cat­ing sin­gle pay­er health care and a $15 min­i­mum wage indexed to infla­tion, sev­er­al pro­pos­als to halt cli­mate change, lan­guage crit­i­ciz­ing Israeli ​"occu­pa­tion" of Pales­tine and an amend­ment explic­it­ly oppos­ing the TPP trade agreement.
There are many rea­sons some com­mit­tee mem­bers may have had to oppose these pro­gres­sive poli­cies: per­son­al ide­ol­o­gy, feal­ty to Clin­ton or, in the case of the TPP, pres­sure from the Oba­ma admin­is­tra­tion. On top of all that, how­ev­er, sev­er­al del­e­gates have finan­cial inter­ests direct­ly opposed to the Sanders-inspired planks.
Howard Berman, a for­mer U.S. Rep­re­sen­ta­tive who now works as a lob­by­ist for Cov­ing­ton & Burl­ing LLP, was a reli­able oppo­nent of the var­i­ous pro­gres­sive planks. Appoint­ed to the com­mit­tee by Schultz, he helped vote down the TPP, min­i­mum wage, sin­gle-pay­er health care and Israel occu­pa­tion planks, as well as those advo­cat­ing spe­cif­ic mea­sures to com­bat cli­mate change.
Cov­ing­ton describes itself as a ​"trust­ed advi­sor to For­tune 100 com­pa­nies" in sec­tors rang­ing from tech­nol­o­gy to health insur­ance. ​"Our clients include phar­ma­ceu­ti­cal and biotech man­u­fac­tur­ers, med­ical device man­u­fac­tur­ers, health plans, providers," the firm's web­site reads. The ener­gy indus­try is also a major client of the firm, which boasts of help­ing ​"all the major domes­tic oil and gas trade asso­ci­a­tions in defend­ing mul­ti­ple … law­suits rais­ing envi­ron­men­tal chal­lenges to con­tin­ued explo­ration and devel­op­ment in the Gulf of Mex­i­co and elsewhere."
For his part, Berman works specif­i­cal­ly in the realm of intel­lec­tu­al prop­er­ty and enter­tain­ment. Along with strength­en­ing drug com­pa­nies' monop­oly pow­ers and impos­ing patent term exten­sions on med­i­cine, the TPP agree­ment would also extend copy­right terms over­seas and inter­na­tion­al­ize the Unit­ed States' heavy-hand­ed poli­cies for mak­ing inter­net ser­vice providers remove con­tent deemed in vio­la­tion of copy­right. As The Inter­cept report­ed in May, lob­by­ing dis­clo­sures show Berman lob­bied for the Motion Pic­ture Asso­ci­a­tion of Amer­i­ca (MPAA) in 2016, a major pro­po­nent of the TPP.
Car­ol Brown­er and Wendy Sher­man, del­e­gates appoint­ed by Clin­ton, each work for Albright-Stone­bridge, a well-con­nect­ed con­sult­ing firm chaired by Clin­ton ally Made­line Albright. Both are Senior Coun­selors at the firm, though Sher­man served as Vice Chair before join­ing the State Depart­ment in 2011 and leav­ing in 2015. While on the draft­ing com­mit­tee, the two vot­ed down the planks relat­ed to the TPP, $15 min­i­mum wage, sin­gle-pay­er health care and cli­mate change — despite the fact that Brown­er has at var­i­ous times worked as the head of the EPA and as Obama's cli­mate czar, and is cur­rent­ly the chair of the board of the League of Con­ser­va­tion Vot­ers. In addi­tion to this, Sher­man also helped defeat the Israeli occu­pa­tion plank.
Like Cov­ing­ton, Albright Stone­bridge doesn't list its clients. Accord­ing to a 2011 ethics dis­clo­sure obtained by The Inter­cept in May, how­ev­er, some of Sherman's clients includ­ed Coca Cola, Wal-Mart and Dow Chem­i­cal — all sup­port­ers of the TPP.
The firm's web­site also lists copi­ous case stud­ies where it has inter­ced­ed around the world on behalf of large cor­po­rate clients. In one case, it was hired by a ​"major con­sumer finance com­pa­ny" to help it secret­ly under­mine an unnamed pop­u­lar­ly sup­port­ed law in Japan that would have impact­ed its busi­ness, includ­ing lever­ag­ing the firm's polit­i­cal con­nec­tions to get U.S. offi­cials to advo­cate for the company's posi­tion in talks with the Japan­ese gov­ern­ment. It also worked to help two phar­ma­ceu­ti­cal com­pa­nies over­come reg­u­la­to­ry hur­dles in Brazil and Sau­di Ara­bia, in one case by help­ing the firm secure a patent for one its drugs, there­by ​"prevent[ing] the poten­tial­ly com­pet­i­tive gener­ic prod­uct from enter­ing the market."
Neera Tanden, the pres­i­dent of the Cen­ter for Amer­i­can Progress (CAP), was also a reli­able con­ser­v­a­tive vote, oppos­ing every sin­gle one of the plat­form amend­ments men­tioned so far. CAP describes itself as a pro­gres­sive pol­i­cy insti­tute that promis­es to ​"not just change the con­ver­sa­tion, but to change the coun­try" through ​"bold, pro­gres­sive ideas." CAP does in fact receive much of its fund­ing from char­i­ta­ble foun­da­tions like the Bill and Melin­da Gates Foun­da­tion, and its action fund has received hun­dreds of thou­sands of dol­lars from unions over the years.
Still, it also receives sig­nif­i­cant sup­port from cor­po­rate inter­ests, though CAP is quick to point out these only make up 6 per­cent of its total fund­ing. Some of its donors also hap­pen to be major back­ers of the TPP and/​or bit­ter­ly opposed to a high­er min­i­mum wage: Wal-Mart, Apple, Google, the MPAA, AT&T, Com­cast, GE and Coca-Cola, to name just a few. (The Wal­ton Fam­i­ly Foun­da­tion also donat­ed between $500,000 and $999,999 in 2014.) Major finan­cial firms like Black­stone, Bank of Amer­i­ca, Cit­i­group and Gold­man Sachs are also long-time donors. The U.S. finan­cial sec­tor has been a major sup­port­er of the TPP, and they stand to ben­e­fit hand­some­ly from the agreement.
Health insur­ers, who would lose out sig­nif­i­cant­ly from health care reform, also show up on the list of CAP fun­ders. The Blue Cross Blue Shield Asso­ci­a­tion has been donat­ing for years, as has the Health Care Ser­vice Cor­po­ra­tion and Amer­i­can Health Insur­ance Plans, a major oppo­nent of sin­gle pay­er health care. Albright Stone­bridge Group is also a long­time donor, and Car­ol Brown­er has held var­i­ous posi­tions at CAP.
Sev­er­al of these names are also part of CAP's ​"Busi­ness Alliance," a mem­ber­ship rewards pro­gram for cor­po­rate donors that promis­es ben­e­fits that range from mem­ber­ship in the Green Ener­gy Econ­o­my Coun­cil (GEEC) to pri­vate meet­ings and dis­cus­sions with CAP offi­cials and polit­i­cal and busi­ness lead­ers. Although the mem­ber­ship list is secret, a 2012 list obtained by The Nation includ­ed names like Ver­i­zon and the phar­ma­ceu­ti­cal giants Amgen, Pfiz­er and John­son & John­son, to name a few.
The list also fea­tures fos­sil fuel com­pa­nies like Pacif­ic Gas & Elec­tric, Tal­is­man Ener­gy, Xcel Ener­gy and West­port Pow­er, which would seem to clash with CAP's advo­ca­cy for alter­na­tive ener­gy. How­ev­er, the list also fea­tures green ener­gy com­pa­nies like First Wind, the Amer­i­can Wind Ener­gy Asso­ci­a­tion, Enel Green Pow­er and First Solar, the lat­ter of which CAP was heav­i­ly involved in advo­cat­ing to Wash­ing­ton pol­i­cy makers.
While at first glance incon­sis­tent, Tanden's votes against a frack­ing ban, car­bon tax and a pro­vi­sion to keep fos­sil fuels in the ground show that one can simul­ta­ne­ous­ly sup­port busi­ness inter­ests for both alter­na­tive ener­gy and fos­sil fuel com­pa­nies. CAP's advo­ca­cy for alter­na­tive ener­gy and Tanden's votes against the cli­mate change planks also sug­gest that an over­ar­ch­ing com­mit­ment to the envi­ron­ment might not be what dri­ves them, but rather a will­ing­ness to rep­re­sent their donors' interests.
Sanders appointee Bill McK­ibben com­plained that while every­one on the draft­ing com­mit­tee agreed fos­sil fuels had to be phased out by 2050, the del­e­gates vot­ed down every spe­cif­ic pro­pos­al for doing so.
Cam­paign dona­tions also sit uneasi­ly with some of the plat­form amend­ments. While the vast major­i­ty of Illi­nois Rep. Luis Gutierrez's fund­ing over the years has come from unions, he is also well-fund­ed by the secu­ri­ties and invest­ment indus­try, com­mer­cial banks and finance/​credit com­pa­nies — all big TPP sup­port­ers. Anoth­er TPP sup­port­er, AT&T, has been one of Gutierrez's top con­trib­u­tors over the course of his career, giv­ing him $10,000 in the 2015 – 16 cycle — 7 per cent of the total amount he raised.
A fur­ther top con­trib­u­tor to Gutierrez's cam­paigns has been Exelon Corp, an ener­gy provider which gen­er­ates pow­er pre­dom­i­nant­ly through nuclear, nat­ur­al gas, oil and coal — a com­bined 93 per­cent of its fleet. Exelon has giv­en Gutier­rez more than $48,0 00 over the years. Gutier­rez ulti­mate­ly vot­ed against the TPP and sin­gle-pay­er amend­ments, along with sev­er­al of the cli­mate change planks.
Finan­cial con­tri­bu­tions did not always cor­re­late with the way com­mit­tee mem­bers vot­ed. Despite receiv­ing more than $100,000 from the phar­ma­ceu­ti­cals indus­try over the course of her career — includ­ing $47,550 from bio­phar­ma­ceu­ti­cal com­pa­ny Gilead Sci­ences, which has giv­en her over $15,000 in 2015 – 16 alone — Cal­i­for­nia Rep. Bar­bara Lee joined the Sanders appointees in vot­ing for the sin­gle-pay­er amendment.
Sim­i­lar­ly, Sanders appointee Min­neso­ta Rep. Kei­th Elli­son has received his fair share of mon­ey from the secu­ri­ties and invest­ment indus­try, com­mer­cial banks and phar­ma­ceu­ti­cals. This didn't stop him from vot­ing for all of the Sanders-backed amend­ments, how­ev­er, some of which he him­self put forward.
As stud­ies have point­ed out, polit­i­cal dona­tions don't always cor­re­spond direct­ly with polit­i­cal posi­tions because cash doesn't nec­es­sar­i­ly inval­i­date a politician's per­son­al beliefs, or the inter­ests of their con­stituents. How­ev­er, as eco­nom­ics pro­fes­sor Thomas Strat­mann has writ­ten, buy­ing access is a major motive of con­tri­bu­tions. ​"Leg­is­la­tors may be more will­ing to lis­ten to lob­by­ists rep­re­sent­ing large con­trib­u­tors than small ones," he says.
Or as one for­mer lob­by­ist put it: ​"They give soft mon­ey because they believe that's what helps estab­lish bet­ter con­tacts with mem­bers of Con­gress and gets doors opened when they want to meet with Mem­bers. … The large con­tri­bu­tions enable them to estab­lish rela­tion­ships, and that increas­es the chances they'll be suc­cess­ful with their pub­lic pol­i­cy agenda."
The draft­ing com­mit­tee last month did not have the last word. Last Fri­day, the full plat­form com­mit­tee met in Orlan­do to make fur­ther tweaks to the text, where the fate of these ini­tial­ly defeat­ed planks was mixed. Democ­rats ulti­mate­ly insert­ed lan­guage call­ing for a $15 min­i­mum wage and adopt­ed what Sanders called ​"the most aggres­sive cli­mate change plan in his­to­ry," com­mit­ting the Democ­rats to a price on car­bon, stricter rules on frack­ing and estab­lish­ing a cli­mate impact test for new pipelines — lan­guage that doesn't go near­ly as far as the orig­i­nal amend­ments (and is inad­e­quate for pre­vent­ing cat­a­stroph­ic cli­mate change), but is indeed his­toric. At the same time, Clin­ton sup­port­ers once more shot down lan­guage oppos­ing the TPP and con­demn­ing Israeli ​"occu­pa­tion and ille­gal settlements."
The gaunt­let run by the plat­form text does not end here, as it still has to be rat­i­fied at next week's Demo­c­ra­t­ic nation­al con­ven­tion, where it will be vot­ed on by con­ven­tion del­e­gates. The Sanders cam­paign has announced it will not fur­ther con­test plat­form planks, but as a pre­vi­ous report by In These Times showed, the pres­ence of superdel­e­gates at the con­ven­tion could still water down the plat­form, as it has in the past. Pro­gres­sives should keep up the pres­sure until then.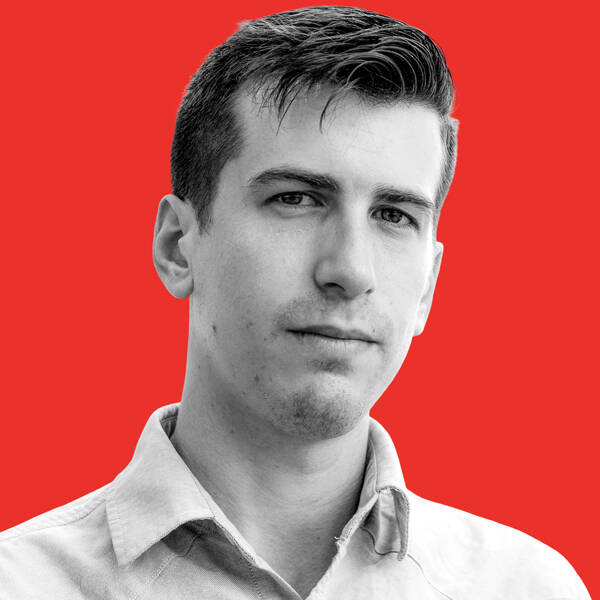 Branko Marcetic
is a staff writer at Jacobin mag­a­zine and a
2019
 – 
2020
Leonard C. Good­man Insti­tute for Inves­tiga­tive Report­ing fel­low. He is work­ing on a forth­com­ing book about Joe Biden.