As World Cup 2010 Begins, A Familiar Paradox for U.S. Fans: Soccer's (Un)Popularity
We wanted to make sure you didn't miss the announcement of our new Sustainer program. Once you've finished reading, take a moment to check out the new program, as well as all the benefits of becoming a Sustainer.

By Dan DineenAs I write this, perhaps a hundred Mexican soccer fans are on Milwaukee Avenue below In These Times' office in Chicago, waving flags, sporting jerseys of both the national Mexican team and favorite domestic league teams, blowing vuvuzelas and disrupting the flow of traffic.Through a 79th-minute equalizer goal by Rafa Marquez, a player reviled in the U.S. for his horrendous high kick on American Cobi Jones in the 2002 tournament, Mexico has just played to a draw with host nation South Africa in the opening match of the 2010 World Cup. Though Bafana Bafana (the colloquial term for the South African team, which means "the Boys" in Zulu) are an inferior opponent – internationally, Mexico are ranked seventeenth, South Africa is eighty-third – the host nation has never lost in the opening game of the tournament, nor has it ever failed to advance from the round robin group stages and qualify for the single elimination phase of the tournament.Over the next month, South Africa's success will be one of the many stories offered up by soccer pundits and announcers. Among the others: Can Argentina's Leo Messi continue his scintillating form from his club season with Barcelona and carry the country to their first World Cup win since 1986? Will Messi's coach, the erratic Diego Maradona – who carried Argentina to victory twenty-four years ago as a player, was a cocaine addict for over twenty years, was kicked out of the 1994 tournament in the US for ephedrine doping and who once fired an air rifle at reporters – help or hinder Argentina's chances. How will the Brazilians fare with their new style of play, a physical, counterattacking brand of football much different than the samba style for which they are known? Will the aging Italian team be able to defend its title from the 2006 tournament? Will perennial favorites Spain, currently the world's second ranked team behind Brazil, be able to win their first championship? And will England's result, inventors of the sport, be able to satisfy a football-crazed nation hungry for its first title since 1966?For the American squad, which plays its first match of the tournament against England tomorrow (Saturday June 12), the expectations are less ambitious. (This is despite Project 2010, a plan created by US Soccer officials in 1998 to put the U.S. Men's National Team in a position to win the tournament.) The real question for American soccer enthusiasts is the same question that pops up every four years: Will this World Cup be a transformative moment in American soccer?Theories abound as to the reason for soccer's paradoxical unpopularity in the U.S. It is at once the most popular sport among U.S. youth and has been for three decades, while at the same time the sport lags far behind the NFL, MLB, NBA, NHL and Nascar as a spectator sport. Most of theories are cultures. Writing for Slate, Dave Eggers proposed that American indifference to the sport is twofold: We only watch the sports that were invented by Americans, e.g., football, basketball and baseball, and that flopping – the practice of exaggerating contact in order to convince the referee to call a foul – is antithetical to American sporting interests, which he surmises reward honesty and hard work.In his essay "George Will v Nick Hornby," Chuck Klosterman argues that Americans will never embrace soccer because soccer is a game of non-involvement, wherein players can be completely disassociated from the action while in the game. In truth, the thrust behind Klosterman's thesis seems to be that he, Chuck Klosterman, hates both youth soccer and soccer moms.ESPN's Bill Simmons has a more nuanced theory that soccer could be popular in the US, mostly as a result of timing and technology:Whatever happens, the stars seem to be aligning for soccer in the United States. Subtle factors have made soccer a potential breakout sport for the next decade: high definition; few commercial breaks; games that almost always end within two hours; improved camera angles; increased exposure to international play; a generation of adults weaned on the 1994 World Cup; even the near-death of passing in basketball, which led people like me to gravitate toward soccer simply because I miss seeing telepathic connections between teammates and will take it any way I can get it. I don't think I'm alone. And in many ways, Simmons is right. The biggest boosts for US soccer were the American-hosted 1994 World Cup and the subsequent development of the MLS, which capitalize precisely on the built-in audience the US has fostered with huge number of citizens who played youth soccer. And soccer does look beautiful in high-definition, though it's questionable if this gives soccer a spectatorial advantage over any other sport or program which broadcasts in high-definition. The biggest dilemma in Simmons' argument is his position that soccer's continuous action is advantageous because it means that viewers will not have to watch commercials.But in fact, this may be much more of a disadvantage.First, television viewing habits revolve around regular intervals of commercials. Advertisements regularly disrupt our attention and for sporting events this provides an ebb and flow of anticipation and attainment. Soccer has no such help and this may be difficult for new viewers. An individual watching a soccer match for the first time might be daunted by the continuous play, which persists for forty-five minutes, and therefore gives announcers much less of an opportunity to reflect on the significance of a certain play or series of events. This is unlike other American sports, in which a certain play can be broadcast multiple times before the next play begins.Secondly, soccer's dearth of advertising time prohibits the cultivation of a top domestic league, something America has in all other major sports. Patrick Rishe, writing for Forbes, stated this succinctly: If fans aren't watching on TV, then ratings are lower. If ratings are lower, then MLS can't garner the type of TV contracts that you see in the English Premiere League or the National Football League. If ratings are lower, then MLS can't charge premium sponsorship and advertising rates.With a paucity of TV and sponsor/ad revenue compared to other world soccer leagues and other American sports leagues, the league cannot afford to pay top world players in their prime the kind of dollars they can command in the top leagues in Germany, England, Italy, or Spain. That's the odd kicker when it comes to soccer in America: While the sport is an indisputable part of our sports culture—again, more young Americans play soccer than any other sport—it's not an especially profitable part of that culture.
Be a Sustainer
We surveyed thousands of readers and asked what they would like to see in a monthly giving program. Now, for the first time, we're offering three different levels of support, with rewards at each level, including a magazine subscription, books, tote bags, events and more—all starting at less than 17 cents a day. Check out the new Sustainer program.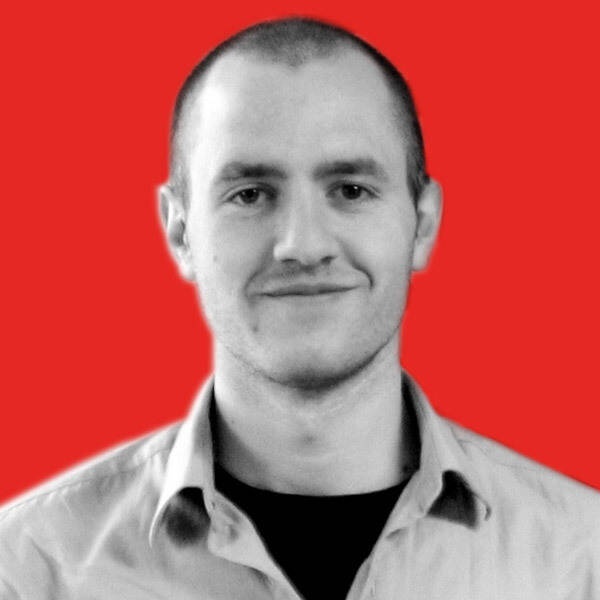 Dan Dineen
, a graduate of Loyola University Chicago, is Deputy Publisher of In These Times.