Studs Terkel: 96 Years in 40 Minutes
Eric Simonson's new film portrait of the ubiquitous journalist and author comes up short on complexity.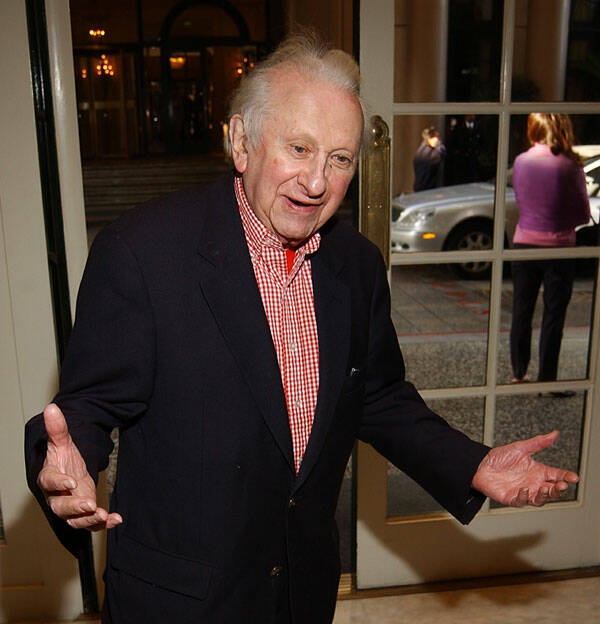 Eric Simonson's new doc­u­men­tary Studs Terkel: Lis­ten­ing to Amer­i­ca gives itself an extra­or­di­nary task: sum­ma­rize and assign mean­ing to Terkel's long life and wide-rang­ing work in just 40 min­utes. The con­straints against Simon­son are con­sid­er­able – Terkel, who died in 2008 at age 96, seemed to live mul­ti­ple lives – but the film­mak­er suc­cess­ful­ly shows how Terkel's enthu­si­asm for new media, inter­view­ing skills and pas­sion for social issues made him an endur­ing fig­ure in Amer­i­can jour­nal­ism and nonfiction.
The film does little to capture anything other than the prevailing idea of Terkel—the congenial, rabble-rousing oral historian always on the right side of history.
The doc­u­men­tary (which HBO will air on May 15 and 24) depicts Terkel as gen­uine­ly enthralled with tele­vi­sion and radio, in part because of their abil­i­ty to vivid­ly answer one ques­tion: What was it like to be an Amer­i­can in the twen­ti­eth century?
That was the ques­tion Terkel spent his career answer­ing. In the film's nar­ra­tive, Terkel's role as ​"our chief lis­ten­er" came about by hap­pen­stance. As he explains, an unnamed lis­ten­er of his radio pro­gram called him after an inter­view to encour­age him to spend more air time with guests. As for his writ­ing career, Andre Schiffrin, the head of pub­lish­ing at Pan­theon Books who would go on to found The New Press, act­ed on the advice of a friend and asked Terkel to write a book about Chica­go. After Divi­sion Street was pub­lished in 1967, Schrif­fin asked him to do a book on the Great Depres­sion. Hard Times was fol­lowed by Work­ing, about the rela­tion­ship between peo­ple and their work. Through­out the long arc of his career Terkel ded­i­cat­ed him­self to reveal­ing the wis­dom of others.
Using audio inter­views, the doc­u­men­tary makes clear Terkel's for­mi­da­ble inter­view­ing skills. His con­ver­sa­tions with James Bald­win (who Terkel affec­tion­ate­ly calls ​'Jim'), Mar­tin Luther King, Jr. and Mar­lon Bran­do are all fea­tured, and in each Terkel probes the nature of the men and their work. (To Bran­do: ​"What is the dif­fi­cul­ty of find­ing out who you are?") Syd­ney Lewis, Terkel's long­time col­league at Chicago's WFMT radio sta­tion, explains that Terkel's skill was not only in reveal­ing the inter­vie­wee to the audi­ence, but ​"reveal­ing them­selves to themselves."
Explain­ing the sig­nif­i­cance of Terkel's inter­views is Studs Terkel​'s chief achieve­ment. Simon­son shifts the focus away from celebri­ties, vet­er­an inter­vie­wees all, and explains how Terkel did the work of bear­ing wit­ness to lives pre­sum­ably unex­am­ined. Peg­gy Ter­ry, a woman fea­tured in Hard Times, explains, ​"I'm amazed that any­one could care what hap­pened to me, but Studs did such a won­der­ful job that it gives me a sense of who I am and who I was and my rela­tion­ship with oth­er peo­ple in this country."
Terkel believed in the pow­er of his inter­vie­wees' sub­jec­tive expe­ri­ences and their native intel­li­gence; at his best, he made peo­ple aware of and proud of that pow­er. Today, as we strug­gle to define who are ​"real Amer­i­cans," Terkel's work is as rel­e­vant and urgent as ever.
But the film does lit­tle to cap­ture any­thing oth­er than the pre­vail­ing idea of Terkel – the con­ge­nial, rab­ble-rous­ing oral his­to­ri­an always on the right side of his­to­ry. There he is decked out in his ubiq­ui­tous red socks and check­ered shirt, shoot­ing the breeze in a liquor store chew­ing on a cig­ar, or hold­ing forth at a round­table dis­cus­sion about Spiro Agnew with steel­work­ers and home­mak­ers, supreme­ly avun­cu­lar with his hoarse stac­ca­to laugh. There is no icon­o­clasm here, although Simon­son – who last inter­viewed Terkel for the doc­u­men­tary just six months before his death – has said the most dif­fi­cult aspect of mak­ing the film was cap­tur­ing Terkel's com­plex­i­ty. Shouldn't that be every biographer's task?
Is this com­pelling por­trait com­plete­ly accu­rate? I don't know. It's not that Terkel has an aver­sion to self-reflec­tion or that Simon­son lacks the abil­i­ty to tease insights from those offer­ing tes­ti­mo­ni­als about the man. The prob­lem is that the film deals with Terkel as almost a car­i­ca­ture – some­one who rep­re­sent­ed cer­tain ideals for so long that he became the embod­i­ment of those ideals, and noth­ing more.
In the film's most fas­ci­nat­ing seg­ment, Terkel is asked about being black­list­ed in 1952 for sign­ing var­i­ous lib­er­al peti­tions, pur­port­ed­ly with com­mu­nist ori­gins, and los­ing his pop­u­lar dra­ma Studs' Place, which was a prime exam­ple of the inti­mate and unscript­ed ​"Chica­go School" of tele­vi­sion and broad­cast jour­nal­ism from 1949 to 1952. Terkel had the oppor­tu­ni­ty to repent, to say pub­licly that he was dumb and duped by com­mu­nist agents. He refused to do so, and for years peo­ple would tell him how hero­ic he was for stand­ing up to bul­ly­ing McCarthy-era tac­tics. ​"The fact is my ego was at stake," he explains. ​"What­taya mean dumb? What­taya mean stu­pid? What­taya mean duped? It was my van­i­ty, my ego." The scene reveals Terkel as more human than hero. One won­ders if this is the com­plex­i­ty that Simon­son strug­gled with, or sim­ply a moment of modesty.
There are notable omis­sions. Though Terkel's son Dan is inter­viewed, his 60-year mar­riage to Ida Terkel (about whom he wrote in his auto­bi­og­ra­phy Touch and Go, ​"She had a cer­tain empa­thy I lack. And she was more polit­i­cal­ly active than I,") is nev­er men­tioned. His long love affair with Chica­go is framed with exte­ri­or shots of the sky­line, but nev­er filled in. His style of radio pro­duc­tion is var­i­ous­ly described using the lan­guage of jazz, but his deep feel­ing for the music – his first book was called Giants of Jazz; Bil­lie Hol­i­day sang ​"Strange Fruit" at his going-away par­ty before he went into the Air Force in 1942 – is nev­er dis­cussed. Nei­ther are his involve­ment in the civ­il rights move­ment or his career as a sports­cast­er. (Nor his occa­sion­al con­tri­bu­tions to this mag­a­zine, but no sur­prise there.)
Chica­go Tri­bune colum­nist Rick Kogan writes, ​"Peo­ple see in Studs what they would like to see in them­selves." The film pro­ceeds from this idea: Terkel as a promise ful­filled, a pow­er har­nessed and a life lived. He becomes a screen onto which we project our bet­ter nature. As a primer, the film works. But is Simonson's por­trait cor­rect? It seems both true and inad­e­quate. Or did the film­mak­er run into, as Terkel once said, ​"the dif­fi­cul­ty of find­ing out who you are"?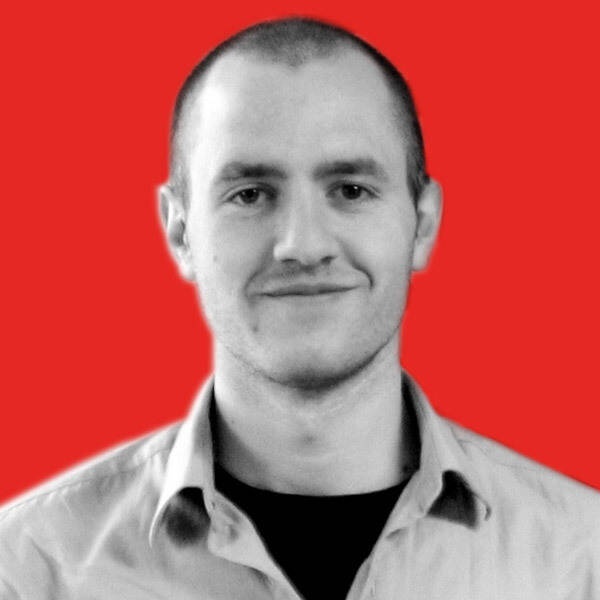 Dan Dineen
, a grad­u­ate of Loy­ola Uni­ver­si­ty Chica­go, is Deputy Pub­lish­er of In These Times.