Michigan has much to teach the rest of the country when it comes to containing the coronavirus outbreak. (Photo by Jeenah Moon/Getty Images)
The lack of investment in public health, a robust social safety net or universal healthcare system all make the U.S. especially vulnerable to the fast-spreading disease.
As Com­mis­sion­er of Pub­lic Health in the City of Detroit, Abdul El-Sayed helmed response efforts to an epi­dem­ic that stark­ly illus­trat­ed just how unhealthy both inequal­i­ty and gov­ern­ment aus­ter­i­ty can be. In 2016, the city saw the begin­nings of a Hepati­tis A out­break less than five years after Detroit declared bank­rupt­cy and shut­tered its pub­lic health depart­ment. Two ear­ly cas­es were sus­pect­ed to be linked to patients hav­ing cleaned out base­ments that had flood­ed dur­ing a storm (with water poten­tial­ly con­tain­ing raw sewage, a trans­mit­ter of the pathogen) before falling ill.
El-Sayed's team scram­bled to set up mobile vac­ci­na­tion hotspots and coor­di­nat­ed with com­mu­ni­ty part­ners to cull the spread, part of a response that like­ly pre­vent­ed infec­tions. Still, the expe­ri­ence illus­trat­ed the impor­tance of pub­lic invest­ment in pub­lic health to stop such an out­break, which ulti­mate­ly last­ed for two years and spread across Michigan.
Neglect­ed pub­lic infra­struc­ture like­ly con­tributed to the over­loaded sewage sys­tems that flood­ed vic­tims' homes, just as inad­e­quate hous­ing is more sus­cep­ti­ble to such impact. ​"We were able to put togeth­er a few vac­ci­na­tion clin­ics in that set­ting," El-Sayed recalled of the response efforts. ​"But the very rea­son those peo­ple were exposed in the first place was Michigan's inabil­i­ty to invest in its own infra­struc­ture. It allowed this flood­ing to hap­pen, which is what got peo­ple sick in the first place. It all comes down to gov­ern­ment aus­ter­i­ty, and the inabil­i­ty or lack of fore­sight to invest in pub­lic goods, which then allows infec­tious dis­ease to spread."
It's a dynam­ic, accord­ing to El-Sayed, that will undoubt­ed­ly influ­ence how the coro­n­avirus out­break plays out. After the Trump admin­is­tra­tion cut the glob­al bud­get of the Cen­ters for Dis­ease Con­trol in 2018 and lack­ing a robust safe­ty net or uni­ver­sal health­care sys­tem, we are left with­out crit­i­cal resources for fight­ing nov­el pathogens. As El-Sayed put it, ​"when we invest in pub­lic goods, we're keep­ing peo­ple safe in real time. When we let up on those invest­ments, bad things happen."
One such ​"bad thing" is the lack of an effi­cient diag­nos­tic test, accord­ing to Ranu Dhillon, an epi­dem­ic advi­sor with the Har­vard Med­ical School. Because test­ing sup­plies have yet to be ade­quate­ly dis­trib­uted across the Unit­ed States, and coro­n­avirus symp­toms are indis­tin­guish­able from com­mon ail­ments, it's dif­fi­cult to iden­ti­fy, trace and treat the cas­es already in our com­mu­ni­ties. This, Dhillon said, was a mat­ter of failed strat­e­gy and under­fund­ing, which is now being addressed in Con­gress. ​"If you're in World War II, and you need to devel­op a cer­tain sort of mis­sile to win the war, you spare no effort to try and devel­op that as soon as pos­si­ble," he said. ​"You con­tract with the com­pa­nies who are going to do it, you get it done."
And yet, ​"get­ting it done" will be made infi­nite­ly more chal­leng­ing in a con­text where broad swaths of the pop­u­la­tion lack access to the health­care sys­tem. Famil­iar sta­tis­tics about Amer­i­cans' access to care — near­ly 30 mil­lion unin­sured, and anoth­er 44 mil­lion under­in­sured — take on a new urgency in the face of a poten­tial pan­dem­ic. A Medicare for All sys­tem, where care is guar­an­teed for free to every­one, fills in these gaps, which oth­er­wise dri­ve peo­ple away from the health­care sys­tem and make it more dif­fi­cult to man­age a crisis.
"Fun­da­men­tal­ly, you need uni­ver­sal health­care to mit­i­gate an out­break," Dhillon said. Apart from financ­ing care, uni­ver­sal sys­tems cul­ti­vate a stronger rela­tion­ship between providers and patients, who are con­di­tioned to seek care with­out hes­i­ta­tion when they need it. But in the Unit­ed States, Dhillon said, ​"you have the oppo­site. You have peo­ple who are averse to com­ing for­ward unless they absolute­ly have to. That's going to be a seri­ous issue mov­ing forward."
Avail­able evi­dence backs up this point: research shows that more than half of Amer­i­cans have skipped need­ed care due to cost. Ever-ris­ing deductibles mean they're on the hook to pay out more and more. And when it comes to con­tain­ing the coro­n­avirus, there are sig­nif­i­cant finan­cial penal­ties to be wor­ried about. In one wide­ly report­ed case, an insur­er refused to cov­er a Mia­mi patient's test­ing and quar­an­tine, sad­dling him with a $3,200 bill.
In the con­text of an infec­tious dis­ease out­break, these prob­lems com­pound them­selves as peo­ple who don't seek treat­ment or fol­low con­tain­ment pro­to­col are like­ly to infect oth­ers, par­tic­u­lar­ly if they live in areas of high­ly-con­cen­trat­ed unin­sured pop­u­la­tions. While sev­er­al states includ­ing New York and Cal­i­for­nia have stepped in to direct insur­ers to waive cost-shar­ing for coro­n­avirus-relat­ed care, the scope is lim­it­ed. Not all insur­ance plans are reg­u­lat­ed at the state lev­el, and it's unclear what ser­vices specif­i­cal­ly will be included.
Those bear­ing the brunt of inequal­i­ty are often the most severe­ly impact­ed by infec­tious dis­ease. Peo­ple liv­ing with chron­ic stress and ill­ness are more sus­cep­ti­ble to emerg­ing pathogens, and those with­out access to health­care are less like­ly to have their con­di­tions prop­er­ly man­aged. Peo­ple in sub­stan­dard hous­ing are like­ly to live in more crowd­ed con­di­tions that fuel trans­mis­sion, or wors­en base­line health in the same way the flood­ed homes in Detroit did.
For Dr. Steven Thrash­er, an HIV-AIDS schol­ar, it all adds up to one thing: ​"If cor­po­ra­tions want to pay low­er tax­es and the state doesn't want to spend mon­ey on test­ing or broad treat­ment, then the peo­ple who con­tract coro­n­avirus — who get sick, and pos­si­bly die — are going to pay that price."
Heav­ier invest­ment in pre­pared­ness, pub­lic health infra­struc­ture and a func­tion­al health­care financ­ing sys­tem could shift those costs off of patients. But, as El-Sayed learned in Detroit, that demands a deep polit­i­cal com­mit­ment. ​"My fear is that we come out of this and a lot of effort is put into mak­ing sure we build the infra­struc­ture to make sure this does­n't hap­pen again," he said. ​"Then five or ten years down the road, we look at a bud­get doc­u­ment and say, ​'why are we fund­ing this?' and then we're back at square one. The Right has a field day cut­ting peo­ples' tax­es and gov­ern­ment red tape. They cut these things that are crit­i­cal­ly impor­tant to keep­ing us safe, and I'd hate to see that again."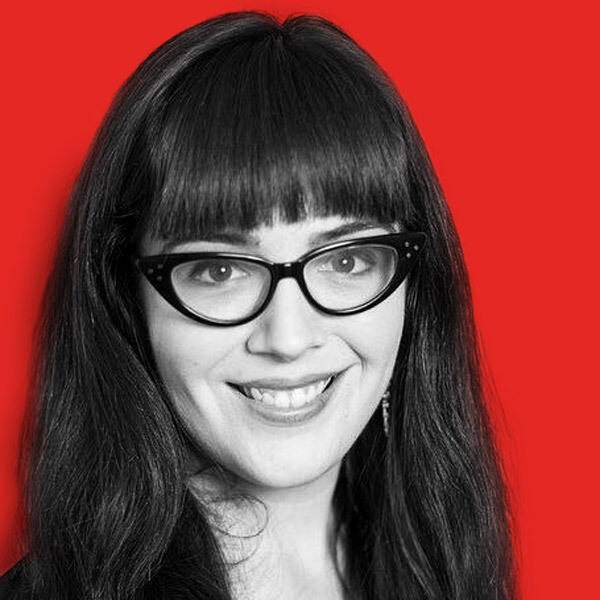 Natal­ie Shure
is a Los Ange­les-based writer and researcher whose work focus­es on his­to­ry, health, and politics.