Banana Republic to Baby Republic
Guatemala could shut down its massive adoption industry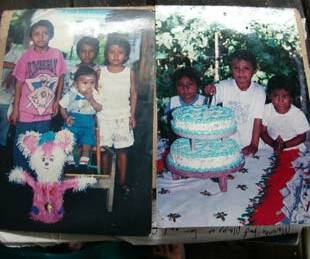 On any giv­en day in Antigua, a touristy colo­nial town in Guatemala, as many as a dozen Amer­i­can cou­ples can be seen loung­ing with their soon-to-be-adopt­ed Mayan chil­dren in the Par­que Cen­tral or din­ing near­by in posh restaurants.
The cou­ples enjoy the leisure­ly Latin Amer­i­can lifestyle – con­stant spring-like tem­per­a­tures, droop­ing bougainvil­lea plumage and stun­ning views of Vol­cán de Agua to the south. But late­ly, fear has set in among the Guatemalan adop­tion indus­try. The Guatemalan gov­ern­ment is threat­en­ing to wres­tle con­trol of adop­tion away from the pri­vate sec­tor and either slow it to a crawl or shut it down completely.
Last year, at fan­cy Antigua hotels or in the lob­by of the Mar­riott in Guatemala City's upscale Zona 9, Guatemalan fos­ter moth­ers or adop­tion attor­neys passed many of the 4,135 babies adopt­ed from this coun­try into the eager arms of teary-eyed cou­ples from El Norte. In oth­er words, one per­cent of all babies born in Guatemala in 2006 end­ed up in Amer­i­can cribs.
Guatemala is the only Latin Amer­i­can coun­try that doesn't exer­cise strin­gent state con­trol over inter­na­tion­al adop­tions. Adop­tions there fall under the notary sys­tem, which means they are essen­tial­ly pri­va­tized and run by attor­neys who, crit­ics claim, traf­fic in impov­er­ished, mal­nour­ished and some­times stolen babies.
Adop­tive par­ents can spend approx­i­mate­ly $25,000 to $30,000 to adopt from Guatemala, and most of them leave days or weeks lat­er with their lit­tle ones cra­dled in their arms, and with no ques­tions asked as to how the attor­neys acquired their babies.
But this trade in babies could soon be shut down. Led by out­go­ing First Lady Wendy Berg­er, an Amer­i­can-edu­cat­ed aris­to­crat, many in the Guatemalan gov­ern­ment view the cur­rent adop­tion sys­tem as a baby-sell­ing indus­try, in which unscrupu­lous lawyers recruit, coerce and bribe des­per­ate women into giv­ing up their infants. These lawyers often make tens of thou­sands of dol­lars ​"sell­ing" them to Amer­i­can couples.
Berger's con­cern is shared by UNICEF, which believes that aban­doned or orphaned chil­dren should remain in their vil­lages with extend­ed fam­i­ly mem­bers or be adopt­ed by oth­er Guatemalans. UNICEF views inter­na­tion­al adop­tion as an unfa­vor­able last choice.
"Our focus is on the best inter­ests of the child," says Dora Giusti, a UNICEF assis­tant pro­gram spe­cial­ist pre­vi­ous­ly based in Guatemala. ​"Only as a last resort do we look to inter­na­tion­al adop­tion if there's no oth­er alter­na­tive. We think inter­na­tion­al adop­tion is a good option … if it's well regulated."
As the most open and vocal crit­ic of inter­na­tion­al adop­tion from Guatemala, UNICEF has tak­en heat from adop­tion-advo­ca­cy groups, social work­ers, attor­neys and adop­tive par­ents, both in Guatemala and the Unit­ed States. Shut­ting down the life­line between impov­er­ished Guatemala and fam­i­lies in the Unit­ed States who are unable to have chil­dren, they claim, will deprive these kids of their inalien­able right to a home, lov­ing par­ents, food and nur­ture, as well as the sup­port they need to thrive in life.
These chil­dren aren't the prop­er­ty of Guatemala, says Han­nah Wal­lace, exec­u­tive direc­tor of Adop­tions Inter­na­tion­al. If the state can't pro­vide for them and guar­an­tee that they won't die as infants or end up as pros­ti­tutes, in gangs or sniff­ing glue in the streets to quash their hunger, then the state should wel­come out­side help.
As much as 60 per­cent of Guatemala's pop­u­la­tion is con­sid­ered poor by inter­na­tion­al stan­dards, and 20 per­cent of Guatemalans are extreme­ly poor, liv­ing on less than $1 a day.
In the indige­nous west­ern high­lands, this means that many Guatemalans pray to the gods that the next corn har­vest will be a good one; it means many nour­ish their babies with watered-down cof­fee in lieu of breast milk; it means some trav­el to far­away regions to find work, usu­al­ly on the fin­ca plan­ta­tion of some wealthy landown­er. It also means high infant mor­tal­i­ty rates (around 30 per every 1,000 live births) and lit­tle chance of edu­ca­tion for those chil­dren who do survive.
The Catholic and Evan­gel­i­cal church­es that rule here all but for­bid birth con­trol. The aver­age Guatemalan woman has more than six chil­dren in her life­time – and some more than 10 – giv­ing adop­tion lawyers a near­ly unlim­it­ed sup­ply to choose from.
Those adop­tive par­ents who are already in the process, or in some cas­es have already met and fall­en in love with their would-be adopt­ed chil­dren, are hop­ing their paper­work will run its course through the Procu­radoría Gen­er­al de la Nación, the Guatemalan Solic­i­tor General's Office, and that the U.S. Embassy will grant their child a visa to the Unit­ed States before the laws change.
Cur­rent­ly, more than 3,000 appli­ca­tions for adop­tion from Guatemala are being processed with U.S. Cit­i­zen­ship and Immi­gra­tion Ser­vices or the Guatemala gov­ern­ment, accord­ing to the U.S. State Department.
On GuatA​dopt​.com, a pop­u­lar adop­tion advo­ca­cy and net­work­ing web­site for adop­tive par­ents, posts like this one cap­ture the mood of many par­ents: ​"I am already attached to the chil­dren that have been assigned to us. I have cer­tain­ly writ­ten my let­ters, called my sen­a­tors and called the [State Depart­ment]. I also sent an email to UNICEF. I would be pre­pared to march in Washington."
In Sep­tem­ber, the U.S. State Depart­ment issued a press release, dis­cour­ag­ing Amer­i­cans against adopt­ing from Guatemala: ​"Fun­da­men­tal changes in Guatemalan and U.S. adop­tion law will take effect over the next six months," the release stat­ed, refer­ring to changes to the Hague Con­ven­tion, which gov­erns inter­na­tion­al adoption.
"The Gov­ern­ment of Guatemala has informed us that they will not process adop­tion cas­es that do not meet Hague stan­dards after Dec. 31, 2007. We under­stand this to mean that Guatemala will stop pro­cess­ing adop­tions to the Unit­ed States begin­ning Jan. 1, 2008, until U.S. acces­sion to the Hague Con­ven­tion takes effect." The Guatemalan Con­gress rat­i­fied the con­ven­tion this year, but the Unit­ed States has yet to do so.
Through­out Guatemala, inter­na­tion­al adop­tion has become a con­tentious issue. Ear­li­er this year, in sev­er­al vil­lages in the west­ern high­lands, towns­folk attempt­ed to lynch local women whom they accused of steal­ing babies.
On Aug. 11, the para­noia reached a fever pitch when Guatemalan author­i­ties raid­ed the Casa Quivi­ra adop­tion fos­ter home out­side of Antigua under sus­pi­cions of ​"irreg­u­lar­i­ties" in the adop­tion process. The gov­ern­ment seized 42 kids wait­ing to be adopt­ed and placed them in homes that don't focus on adop­tion, accord­ing to indus­try sources who wish to remain anonymous.
Casa Quivi­ra was run by Clif­ford Phillips, an Amer­i­can who now lives in Flori­da, and his wife San­dra Gon­za­lez, a Guatemalan adop­tion attor­ney. They were among the first to cap­i­tal­ize when Guatemalan adop­tion became a boom­ing busi­ness in the ​'90s.
The raid sent shock­waves through the adop­tion com­mu­ni­ty, both in Guatemala and the Unit­ed States. Hun­dreds of opin­ions poured onto GuatA​dopt​.com. Par­ents who had adopt­ed through Casa Quivi­ra post­ed most­ly favor­able opin­ions of Phillips. Oth­ers described the fos­ter home as clean and efficient.
But Casa Quivi­ra has alleged­ly employed peo­ple in the past whose unscrupu­lous prac­tices have got­ten them black­list­ed from the pay­rolls of U.S. inter­na­tion­al adop­tion agen­cies. One such employ­ee was arrest­ed in July for smug­gling a Guatemalan child into the Unit­ed States with­out a visa.
In 2006, I helped reunite a teenage adoptee named Ellie with her bio­log­i­cal moth­er in Guatemala – sev­en years after her relin­quish­ment. Dur­ing the emo­tion­al reunion, Ellie's adop­tive moth­er, Judy, learned from the bio­log­i­cal moth­er, Anto­nia, that Casa Quivira's Gon­za­lez had offered to pay for Ellie, then refused to pay once the girl was in the home's cus­tody. Anto­nia had a change of heart and returned to Antigua three months lat­er to try and reclaim Ellie but was ridiculed and refused access to her daugh­ter. In the adop­tion dossier, San­dra Gon­za­lez wrote, ​"Moth­er of child presents a trou­ble­some and con­flict­ed per­son­al­i­ty that makes her inter­per­son­al rela­tion­ships difficult."
Ellie was already sev­en years old at the time, and the fifth of 10 sib­lings who Anto­nia had giv­en up for adoption.
— —  —  —  —  —  —  — -
In Tiquisate, a dis­mal, one-street indus­tri­al town near Guatemala's south­ern coast where Ellie was born, and where the Unit­ed Fruit Com­pa­ny once ran its south­ern port of oper­a­tions, the pub­lic record keep­er, Geron­i­mo Mén­dez, offered a bleak assess­ment of why thou­sands of Guatemalan chil­dren were sent into adop­tion, even though they weren't orphans.
"They [recruiters] are all around us," says Mén­dez. ​"The lawyers from the cap­i­tal have come to me and offered to pay me if I'll sup­ply them with a list of illit­er­ate and poor women here in Tiquisate who have more chil­dren than they can handle."
First Lady Wendy Berg­er, whose hus­band, Oscar Berg­er, will leave office next year, cast an incred­u­lous glance when asked about the thou­sands of chil­dren who could like­ly end up insti­tu­tion­al­ized if the win­dow clos­es on Guatemalan adop­tion – like they have else­where in Latin Amer­i­ca, name­ly Nicaragua and El Salvador.
"What thou­sands of kids? Show them to me," she says, adding that if Amer­i­can fam­i­lies didn't buy them, lawyers wouldn't be pay­ing women for their children.
Since her hus­band became pres­i­dent in 2004, many Amer­i­can adop­tive fam­i­lies who have chil­dren from Guatemala have sent Wendy Berg­er pho­to albums of their chil­dren, now hap­py in Amer­i­ca. They do this to lob­by Berg­er to keep the process open.
But Berg­er takes offense at the ges­ture. ​"I don't come to your coun­try and tell you how to do things, so please don't come here and try to change our laws," she says. ​"Adop­tion works very well in the Unit­ed States. The prob­lem is here in Guatemala."
Tough­en­ing reg­u­la­tion on the Guatemalan adop­tion indus­try could help pre­vent the pri­vate sec­tor from view­ing chil­dren as a com­mod­i­ty, and it could keep these kids in their coun­try and their culture.
But is shut­ting down the sys­tem the prac­ti­cal solu­tion? After all, if these babies weren't removed from their nests in their ear­ly days, they would nev­er enjoy the fruits of the Amer­i­can mid­dle class: food on the table, health­care and edu­ca­tion – not to men­tion iPods and prom nights.
An anec­do­tal sto­ry of a baby theft and recov­ery from Quet­zal­te­nan­go, in the west­ern high­lands, pro­vides few answers.
In 2005, for­eign vol­un­teers helped a birth moth­er find and legal­ly reclaim the baby who was stolen from her at the mater­ni­ty ward, placed in a fos­ter home and on the verge of being adopt­ed abroad. The hap­py reunion was short­lived, how­ev­er. With­in months of the return the unsu­per­vised baby was killed by an abu­sive old­er broth­er – a tragedy that like­ly would have been pre­vent­ed had the child been adopt­ed into a healthy home in El Norte.