Banana Republic to Baby Republic
Guatemala could shut down its massive adoption industry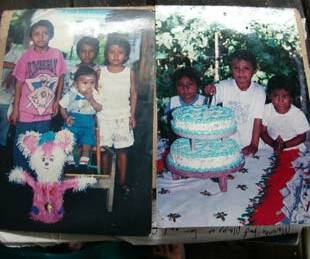 On any given day in Antigua, a touristy colonial town in Guatemala, as many as a dozen American couples can be seen lounging with their soon-to-be-adopted Mayan children in the Parque Central or dining nearby in posh restaurants.
The couples enjoy the leisurely Latin American lifestyle – constant spring-like temperatures, drooping bougainvillea plumage and stunning views of Volcán de Agua to the south. But lately, fear has set in among the Guatemalan adoption industry. The Guatemalan government is threatening to wrestle control of adoption away from the private sector and either slow it to a crawl or shut it down completely.
Last year, at fancy Antigua hotels or in the lobby of the Marriott in Guatemala City's upscale Zona 9, Guatemalan foster mothers or adoption attorneys passed many of the 4,135 babies adopted from this country into the eager arms of teary-eyed couples from El Norte. In other words, one percent of all babies born in Guatemala in 2006 ended up in American cribs.
Guatemala is the only Latin American country that doesn't exercise stringent state control over international adoptions. Adoptions there fall under the notary system, which means they are essentially privatized and run by attorneys who, critics claim, traffic in impoverished, malnourished and sometimes stolen babies.
Adoptive parents can spend approximately $25,000 to $30,000 to adopt from Guatemala, and most of them leave days or weeks later with their little ones cradled in their arms, and with no questions asked as to how the attorneys acquired their babies.
But this trade in babies could soon be shut down. Led by outgoing First Lady Wendy Berger, an American-educated aristocrat, many in the Guatemalan government view the current adoption system as a baby-selling industry, in which unscrupulous lawyers recruit, coerce and bribe desperate women into giving up their infants. These lawyers often make tens of thousands of dollars ​"selling" them to American couples.
Berger's concern is shared by UNICEF, which believes that abandoned or orphaned children should remain in their villages with extended family members or be adopted by other Guatemalans. UNICEF views international adoption as an unfavorable last choice.
"Our focus is on the best interests of the child," says Dora Giusti, a UNICEF assistant program specialist previously based in Guatemala. ​"Only as a last resort do we look to international adoption if there's no other alternative. We think international adoption is a good option … if it's well regulated."
As the most open and vocal critic of international adoption from Guatemala, UNICEF has taken heat from adoption-advocacy groups, social workers, attorneys and adoptive parents, both in Guatemala and the United States. Shutting down the lifeline between impoverished Guatemala and families in the United States who are unable to have children, they claim, will deprive these kids of their inalienable right to a home, loving parents, food and nurture, as well as the support they need to thrive in life.
These children aren't the property of Guatemala, says Hannah Wallace, executive director of Adoptions International. If the state can't provide for them and guarantee that they won't die as infants or end up as prostitutes, in gangs or sniffing glue in the streets to quash their hunger, then the state should welcome outside help.
As much as 60 percent of Guatemala's population is considered poor by international standards, and 20 percent of Guatemalans are extremely poor, living on less than $1 a day.
In the indigenous western highlands, this means that many Guatemalans pray to the gods that the next corn harvest will be a good one; it means many nourish their babies with watered-down coffee in lieu of breast milk; it means some travel to faraway regions to find work, usually on the finca plantation of some wealthy landowner. It also means high infant mortality rates (around 30 per every 1,000 live births) and little chance of education for those children who do survive.
The Catholic and Evangelical churches that rule here all but forbid birth control. The average Guatemalan woman has more than six children in her lifetime – and some more than 10 – giving adoption lawyers a nearly unlimited supply to choose from.
Those adoptive parents who are already in the process, or in some cases have already met and fallen in love with their would-be adopted children, are hoping their paperwork will run its course through the Procuradoría General de la Nación, the Guatemalan Solicitor General's Office, and that the U.S. Embassy will grant their child a visa to the United States before the laws change.
Currently, more than 3,000 applications for adoption from Guatemala are being processed with U.S. Citizenship and Immigration Services or the Guatemala government, according to the U.S. State Department.
On GuatA​dopt​.com, a popular adoption advocacy and networking website for adoptive parents, posts like this one capture the mood of many parents: ​"I am already attached to the children that have been assigned to us. I have certainly written my letters, called my senators and called the [State Department]. I also sent an email to UNICEF. I would be prepared to march in Washington."
In September, the U.S. State Department issued a press release, discouraging Americans against adopting from Guatemala: ​"Fundamental changes in Guatemalan and U.S. adoption law will take effect over the next six months," the release stated, referring to changes to the Hague Convention, which governs international adoption.
"The Government of Guatemala has informed us that they will not process adoption cases that do not meet Hague standards after Dec. 31, 2007. We understand this to mean that Guatemala will stop processing adoptions to the United States beginning Jan. 1, 2008, until U.S. accession to the Hague Convention takes effect." The Guatemalan Congress ratified the convention this year, but the United States has yet to do so.
Throughout Guatemala, international adoption has become a contentious issue. Earlier this year, in several villages in the western highlands, townsfolk attempted to lynch local women whom they accused of stealing babies.
On Aug. 11, the paranoia reached a fever pitch when Guatemalan authorities raided the Casa Quivira adoption foster home outside of Antigua under suspicions of ​"irregularities" in the adoption process. The government seized 42 kids waiting to be adopted and placed them in homes that don't focus on adoption, according to industry sources who wish to remain anonymous.
Casa Quivira was run by Clifford Phillips, an American who now lives in Florida, and his wife Sandra Gonzalez, a Guatemalan adoption attorney. They were among the first to capitalize when Guatemalan adoption became a booming business in the ​'90s.
The raid sent shockwaves through the adoption community, both in Guatemala and the United States. Hundreds of opinions poured onto GuatA​dopt​.com. Parents who had adopted through Casa Quivira posted mostly favorable opinions of Phillips. Others described the foster home as clean and efficient.
But Casa Quivira has allegedly employed people in the past whose unscrupulous practices have gotten them blacklisted from the payrolls of U.S. international adoption agencies. One such employee was arrested in July for smuggling a Guatemalan child into the United States without a visa.
In 2006, I helped reunite a teenage adoptee named Ellie with her biological mother in Guatemala – seven years after her relinquishment. During the emotional reunion, Ellie's adoptive mother, Judy, learned from the biological mother, Antonia, that Casa Quivira's Gonzalez had offered to pay for Ellie, then refused to pay once the girl was in the home's custody. Antonia had a change of heart and returned to Antigua three months later to try and reclaim Ellie but was ridiculed and refused access to her daughter. In the adoption dossier, Sandra Gonzalez wrote, ​"Mother of child presents a troublesome and conflicted personality that makes her interpersonal relationships difficult."
Ellie was already seven years old at the time, and the fifth of 10 siblings who Antonia had given up for adoption.
 — —  —  —  —  —  —  — -
In Tiquisate, a dismal, one-street industrial town near Guatemala's southern coast where Ellie was born, and where the United Fruit Company once ran its southern port of operations, the public record keeper, Geronimo Méndez, offered a bleak assessment of why thousands of Guatemalan children were sent into adoption, even though they weren't orphans.
"They [recruiters] are all around us," says Méndez. ​"The lawyers from the capital have come to me and offered to pay me if I'll supply them with a list of illiterate and poor women here in Tiquisate who have more children than they can handle."
First Lady Wendy Berger, whose husband, Oscar Berger, will leave office next year, cast an incredulous glance when asked about the thousands of children who could likely end up institutionalized if the window closes on Guatemalan adoption – like they have elsewhere in Latin America, namely Nicaragua and El Salvador.
"What thousands of kids? Show them to me," she says, adding that if American families didn't buy them, lawyers wouldn't be paying women for their children.
Since her husband became president in 2004, many American adoptive families who have children from Guatemala have sent Wendy Berger photo albums of their children, now happy in America. They do this to lobby Berger to keep the process open.
But Berger takes offense at the gesture. ​"I don't come to your country and tell you how to do things, so please don't come here and try to change our laws," she says. ​"Adoption works very well in the United States. The problem is here in Guatemala."
Toughening regulation on the Guatemalan adoption industry could help prevent the private sector from viewing children as a commodity, and it could keep these kids in their country and their culture.
But is shutting down the system the practical solution? After all, if these babies weren't removed from their nests in their early days, they would never enjoy the fruits of the American middle class: food on the table, healthcare and education – not to mention iPods and prom nights.
An anecdotal story of a baby theft and recovery from Quetzaltenango, in the western highlands, provides few answers.
In 2005, foreign volunteers helped a birth mother find and legally reclaim the baby who was stolen from her at the maternity ward, placed in a foster home and on the verge of being adopted abroad. The happy reunion was shortlived, however. Within months of the return the unsupervised baby was killed by an abusive older brother – a tragedy that likely would have been prevented had the child been adopted into a healthy home in El Norte.
Be one of the first
Help kick off the new era of In These Times! Without a media that brings people together and creates a written record of the struggles of workers, their voices will be fragmented and forgotten.
The mission of In These Times is to be that written record, and to guide and grow those movements.
We have a lot of work ahead of us, and that work starts today. Early support is the most valuable support, and that's why we're asking you to pitch in now. If you are excited for this new era of In These Times, please make a donation today.