Can You Trust Big Banks With Your Money?
The lesson from Cyprus: Your hard-earned savings can vanish in the vault.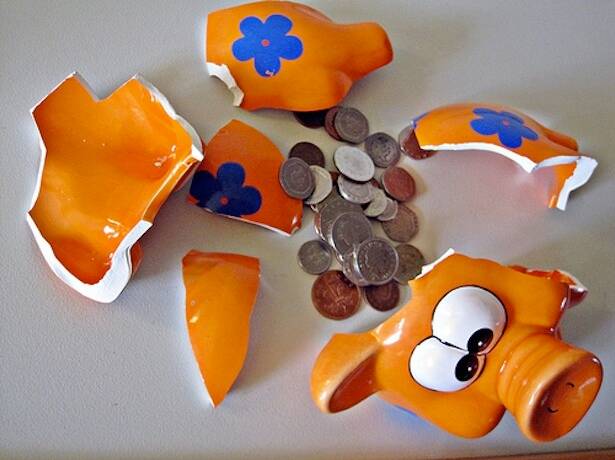 It's hard to believe con­sid­er­ing what hap­pened in 2008 on Wall Street and in Wash­ing­ton, but bank­ing is built on trust.
A 26-year-old Cypriot, Andreas Andreou, told the New York Times he'd withdraw all of his money as soon as the banks re-opened, adding: 'I'd rather put the money in my mattress.'
A work­er hands his hard-earned dol­lars to a teller and trusts the mon­ey will be deposit­ed and avail­able for with­draw­al when need­ed. Despite the crash on Wall Street, work­ers still trust bankers to safe­guard deposits from rob­bers and reck­less investments.
Grant­i­ng banks a lit­tle less creduli­ty might be wise. Just con­sid­er what hap­pened in the past two weeks. A U.S. Sen­ate inves­ti­ga­tion revealed that the 2010 Dodd-Frank bank­ing reforms utter­ly failed in the case of the $6.2 bil­lion ​"Lon­don Whale" gam­bling loss at JPMor­gan Chase. Then a U.S. House com­mit­tee passed sev­en mea­sures to weak­en Dodd-Frank. And there was the Euro­pean Union's demand that Cyprus expro­pri­ate mon­ey from depos­i­tors to pre­vent that nation's big banks from fail­ing. That means no depos­i­tor can trust that a gov­ern­ment won't dip its hands into savers' accounts to bail too-big-to-fail banks. The trust is gone, baby.
Last week's bad bank­ing news began in Cyprus. It's a cau­tion­ary tale about trust in both politi­cians and bankers. Cyprus is a tax haven for wealthy Rus­sians the way the Cay­mans are for wealthy Amer­i­cans. The Cypri­ot finan­cial insti­tu­tions, which made bad bets on Greek debt, are tee­ter­ing on the edge of bank­rupt­cy and were closed last week to stave off bank runs.
The Euro­pean Union, which includes Cyprus but not Rus­sia, was not eager to pro­vide loans to secure mon­eyed Rus­sians. Euro zone finance min­is­ters and rep­re­sen­ta­tives of the Inter­na­tion­al Mon­e­tary Fund (IMF) and Euro­pean Cen­tral Bank worked out a deal under which Europe and the IMF would pro­vide $13 bil­lion to bail out the banks if the coun­try took $7.5 bil­lion from depos­i­tors' accounts.
What issues should In These Times cov­er in 2013? We want to hear from you. Take our quick poll.
Cypri­ot and Euro­pean offi­cials betrayed depos­i­tors, par­tic­u­lar­ly small ones whose sav­ings of less than $130,000 sup­pos­ed­ly are insured. The new­ly elect­ed pres­i­dent of Cyprus, Nicos Anas­tasi­ades, turned on his own peo­ple. He reject­ed a pro­posed deal under which Cyprus would take 12.5 per­cent from depos­i­tors with more than $130,000 euros and about half of that from small­er account hold­ers. Anas­tasi­ades demand­ed the rich, often Russ­ian oli­garchs, pay less, which meant, of course, the small­er depos­i­tors, every­day Cypri­ot work­ers, would have to pay more.
As a result, a deal was struck under which 9.9 per­cent would be tak­en from the wealthy and 6.75 per­cent from those with less than $130,000, effec­tive­ly nul­li­fy­ing their insurance.
Nat­u­ral­ly, the work­ing peo­ple of Cyprus went crazy. Their pres­i­dent had focused on pro­tect­ing rich for­eign­ers. And he decid­ed it was fine for the gov­ern­ment to reach into work­ers' sav­ings accounts and grab mon­ey to res­cue big banks.
Cypri­ots asked how a depos­i­tor could trust any bank in the Euro Zone now that finance min­is­ters had deter­mined that coun­tries could con­fis­cate mon­ey from insured accounts. A 26-year-old Cypri­ot, Andreas Andreou, told the New York Times he'd with­draw all of his mon­ey as soon as the banks re-opened, adding: ​"I'd rather put the mon­ey in my mattress."
Trust is seri­ous­ly breached when a mat­tress seems safer than a bank vault. Cypri­ots point­ed out that no one should feel immune. If Cyprus can pinch depos­i­tors, any gov­ern­ment can.
In 2008, the U.S. Con­gress did not take bailout mon­ey from depos­i­tors, but instead from every tax­pay­er. And it wasn't a mere $700 bil­lion in Tox­ic Asset Relief Pro­gram (TARP) mon­ey. Includ­ing loans and oth­er help offered by the Trea­sury Depart­ment, Fed­er­al Reserve and FDIC, it's more like $4.76 tril­lion, with $1.54 tril­lion not paid back.
The Dodd-Frank Wall Street Reform and Con­sumer Pro­tec­tion Act was sup­posed to give tax­pay­ers some trust that the banks would be suf­fi­cient­ly reg­u­lat­ed, that too-big-to-fail wouldn't hap­pen again. But the Lon­don Whale drowned that fantasy.
JPMor­gan Chase, long con­sid­ered the safest Wall Street bank, an insti­tu­tion whose man­agers lob­bied hard for a lily-liv­ered Dodd-Frank, has paid more than $8.5 bil­lion since the crash in fines, set­tle­ments and oth­er lit­i­ga­tion expenses.
Joshua Ros­ner, co-author of the New York Times best sell­er, ​"Reck­less Endan­ger­ment," ana­lyzed JPMor­gan for con­sult­ing firm Gra­ham Fish­er & Co. and wrote in a report titled ​"JPMor­gan: Out of Con­trol":
​"JPM has a rep­u­ta­tion of being the best man­aged of the biggest banks. This has enabled the com­pa­ny to employ its mus­cle with elect­ed offi­cials and thwart reg­u­la­to­ry efforts."
Reg­u­la­tors saw no evil as a JPMor­gan trad­er in Lon­don lost $6.2 bil­lion last year. A scathing Sen­ate inves­tiga­tive report released March 14 says the nation's largest bank fought with and dodged fed­er­al reg­u­la­tors, mis­in­formed investors and the pub­lic and cir­cum­vent­ed inter­nal and fed­er­al rules.
Less than a week after the Sen­ate released the report, a House com­mit­tee passed sev­en bills that would gut Dodd-Frank's already weak-kneed reg­u­la­tions gov­ern­ing the very deriv­a­tives that the Lon­don Whale trad­ed.
This action is an exam­ple of right-wing Cypri­ot Pres­i­dent Anas­tasi­ades' view of gov­ern­ment: pro­tect the wealthy and influ­en­tial and com­pel the work­ers to pay.
It didn't go over well in Cyprus. After mas­sive street demon­stra­tions, the Cyprus Par­lia­ment unan­i­mous­ly reject­ed the ini­tial plan to seize mon­ey from small depos­i­tors' insured accounts to res­cue the banks.
But unless Amer­i­cans step up the way Cypri­ots did and demand real reg­u­la­tion, as well as send the mes­sage that they don't trust Wall Street by mov­ing their mon­ey to com­mu­ni­ty banks and cred­it unions, they can bank on being bilked. Again.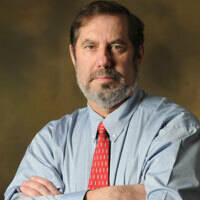 Leo Ger­ard is inter­na­tion­al pres­i­dent of the Unit­ed Steel­work­ers Union, part of the AFL-CIO. The son of a union min­er; Ger­ard start­ed work­ing at a nick­el smelter in Sud­bury, Ontario, at age
18
, and rose through the union's ranks to be appoint­ed the sev­enth inter­na­tion­al pres­i­dent Feb.
28
,
2001
. For more infor­ma­tion about Ger­ard, vis­it
usw​.org
.