The recent expul­sion oF ille­gal Roma ("Gyp­sies") from France back to Roma­nia sparked protests across Europe from both the lib­er­al media and top politi­cians – and not only those on the Left. The expul­sions, how­ev­er, pro­ceed­ed – and they are the tip of a much larg­er ice­berg of Euro­pean politics.
Today's tolerant liberal multiculturalism is an experience of the Other deprived of its Otherness--the decaffeinated Other.
Inci­dents like these have to be seen against the back­ground of a long-term re-arrange­ment of the polit­i­cal space in West­ern and East­ern Europe. Until recent­ly, the polit­i­cal space of Euro­pean coun­tries was dom­i­nat­ed by two main par­ties that addressed the entire elec­toral body – a right-of-cen­ter par­ty and a left-of-cen­ter par­ty. The lat­est elec­toral results in the West, as well as in the East, sig­nal the grad­ual emer­gence of a dif­fer­ent polar­i­ty. We have one pre­dom­i­nant cen­trist par­ty which stands for glob­al cap­i­tal­ism as such, usu­al­ly with a lib­er­al cul­tur­al agen­da (tol­er­ance toward abor­tion, gay rights, reli­gious and eth­nic minori­ties, etc.). Oppos­ing this par­ty is an ever stronger anti-immi­grant pop­ulist par­ty that, on its fringes, is accom­pa­nied by direct­ly racist neo-Fas­cist groups. How did we get here?
When the Com­mu­nist regimes dis­in­te­grat­ed in 1990, we entered an era in which the pre­dom­i­nant form of the exer­cise of state pow­er became a depoliti­cized expert admin­is­tra­tion and coor­di­na­tion of inter­ests. In this new con­text, the only way to intro­duce pas­sion into such a non­po­lit­i­cal realm, to active­ly mobi­lize peo­ple, is through fear: fear of immi­grants, fear of crime, fear of god­less sex­u­al deprav­i­ty, fear of eco­log­i­cal cat­a­stro­phe and also fear of harass­ment (Polit­i­cal Cor­rect­ness is the exem­plary lib­er­al form of the pol­i­tics of fear).
Con­se­quent­ly, the notion of ​"tox­ic sub­jects" gained ground. While tox­ic sub­jects orig­i­nate from pop­u­lar psy­chol­o­gy warn­ing us against emo­tion­al vam­pires, the fron­tier of tox­ic sub­jects is expand­ing. The pred­i­cate ​"tox­ic" cov­ers a series of prop­er­ties that belong to total­ly dif­fer­ent lev­els (nat­ur­al, cul­tur­al, psy­cho­log­i­cal, political).
Social­ly, what is most tox­ic is the for­eign Neigh­bor – the strange abyss of his plea­sures, beliefs and cus­toms. Con­se­quent­ly, the ulti­mate aim of all rules of inter­per­son­al rela­tions is to quar­an­tine (or at least neu­tral­ize and con­tain) this tox­ic dimen­sion, and there­by reduce the for­eign Neigh­bor – by remov­ing his oth­er­ness – to an unthreat­en­ing fel­low man. The end result: today's tol­er­ant lib­er­al mul­ti­cul­tur­al­ism is an expe­ri­ence of the Oth­er deprived of its Oth­er­ness – the decaf­feinat­ed Oth­er who dances fas­ci­nat­ing dances and has an eco­log­i­cal­ly sound holis­tic approach to real­i­ty while fea­tures like wife beat­ing remain out of sight.
The mech­a­nism of such neu­tral­iza­tion was best for­mu­lat­ed in 1938 by Robert Brasil­lach, the French Fas­cist intel­lec­tu­al, con­demned and shot in 1945, who saw him­self as a ​"mod­er­ate" anti-Semi­te. Brasil­lach put it this way: ​"We grant our­selves per­mis­sion to applaud Char­lie Chap­lin, a half Jew, at the movies; to admire Proust, a half Jew; to applaud Yehu­di Menuhin, a Jew; and the voice of Hitler is car­ried over radio waves named after the Jew Hertz. … We don't want to kill any­one, we don't want to orga­nize any pogrom. But we also think that the best way to hin­der the always unpre­dictable actions of instinc­tu­al anti-Semi­tism is to orga­nize a rea­son­able anti-Semitism."
Is this same atti­tude not at work in the way our gov­ern­ments are deal­ing with the ​"immi­grant threat"? After right­eous­ly reject­ing direct pop­ulist racism as ​"unrea­son­able" and unac­cept­able for our demo­c­ra­t­ic stan­dards, they endorse ​"rea­son­ably" racist pro­tec­tive mea­sures. Or, as today's Brasil­lachs tell us: ​"We grant our­selves per­mis­sion to applaud African and East­ern- Euro­pean sports­men, Asian doc­tors, Indi­an soft­ware pro­gram­mers. We don't want to kill any­one, we don't want to orga­nize any pogrom. But we also think that the best way to hin­der the always unpre­dictable vio­lent anti-immi­grant defen­sive mea­sures is to orga­nize a rea­son­able anti-immi­grant protection."
This vision of detox­i­fi­ca­tion of the Neigh­bor presents a clear pas­sage from direct bar­barism to bar­barism with a human face. It prac­tices the regres­sion from the Chris­t­ian gospel (love thy neigh­bor) back to the Gre­co-Roman priv­i­leg­ing of tribe over the bar­bar­ian Oth­er. Cloaked as a defense of Chris­t­ian val­ues, it is itself the great­est threat to our Chris­t­ian legacy.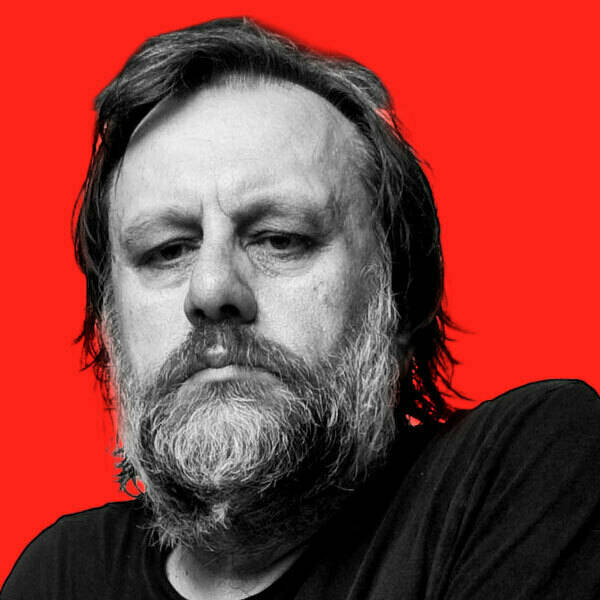 Slavoj Žižek
, a Sloven­ian philoso­pher and psy­cho­an­a­lyst, is a senior researcher at the the Insti­tute for Human­i­ties, Birk­beck Col­lege, Uni­ver­si­ty of Lon­don. He has also been a vis­it­ing pro­fes­sor at more than
10
uni­ver­si­ties around the world. Žižek is the author of many books, includ­ing Liv­ing in the End Times, First As Tragedy, Then As Farce, The Year of Dream­ing Dan­ger­ous­ly and Trou­ble in Paradise.