Big Data Is Watching You
The hidden price of Google, Twitter and Facebook.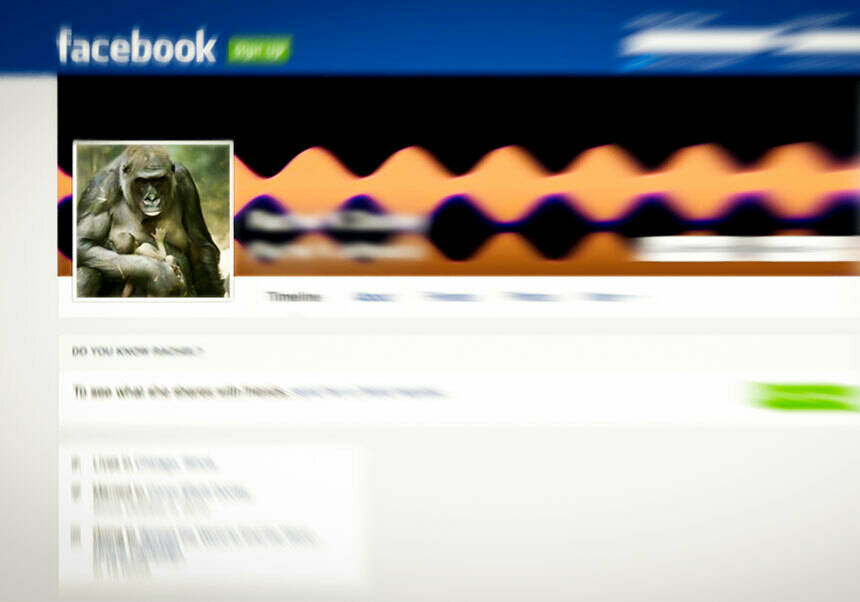 What are we pre­pared to give up in the name of con­ve­nience? Through­out Jacob Sil­ver­man​'s capa­cious study of the world we're in and the world we're mak­ing — or rather, allow­ing tech com­pa­nies to make for us — it's demon­strat­ed repeat­ed­ly that bil­lions of us are hap­py to sur­ren­der our pri­va­cy to save a few key­strokes. Why not log in to that oth­er web­site with your Face­book or Twit­ter or Google ID? Why not use your real iden­ti­ty and pho­to­graph, with a record of your move­ments, all across the web? You have it on Google's word that they're not ​"evil"; what could be the harm?
Your decision to click—and even the amount of time you spend reading or watching—is a piece of data for which the advertiser will pay good money.
Silverman's new book, Terms of Ser­vice: Social Media and the Price of Con­stant Con­nec­tion, does a thor­ough, if some­times long-wind­ed, job of explain­ing what the harm is and what it could become. He begins with an analy­sis of the phi­los­o­phy, var­i­ous­ly termed ​"tech­no-utopi­anism" or ​"cyber-lib­er­tar­i­an­ism," that dri­ves the major social media com­pa­nies. The ide­ol­o­gy should be famil­iar in essence, if not in name — we've been soak­ing in it for the past decade. Media the­o­rists, long before the advent of Face­book, were call­ing it ​"the Cal­i­forn­ian ide­ol­o­gy." It's what hap­pens when youth­ful rebel­lious­ness and a coun­ter­cul­tur­al, anti-author­i­tar­i­an spir­it meets gobs of cash and untram­meled pow­er. It's the myth — tire­less­ly ped­dled by opti­mistic tech, busi­ness and cul­ture reporters and embraced by the cus­tomers who line up for new gad­gets — that a cor­po­ra­tion that calls its head­quar­ters a ​"cam­pus" and equips its offices with slides, snacks and free day­care is some­thing oth­er than a cap­i­tal­ist enti­ty, with motives oth­er than profit.
To be fair, the big tech com­pa­nies — Google and Face­book are the stars here, with Twit­ter, Tum­blr and LinkedIn singing back­up — do have goals beyond their bot­tom line. They want to do the kinds of things that beau­ty-pageant con­tes­tants want to do: cure dis­eases, end ter­ror­ism, go to the moon. They share a dis­dain for gov­ern­ment — Mark Zucker­berg is com­mit­ted to the idea of ​"com­pa­nies over coun­tries" — but also share a zeal for surveillance.
For Sil­ver­man, the harm of social media is both spe­cif­ic and philo­soph­i­cal. It turns jour­nal­ism into a click­bait race, for instance, but it also rad­i­cal­ly changes our con­cepts of pri­va­cy and iden­ti­ty. He con­sid­ers the fate of those who are chewed up and spat out by the Internet's nano-fame cycle (nobody gets 15 min­utes any­more), whose embar­rass­ing or self-aggran­diz­ing antics, cap­tured on video, do the rounds and attract a quick, over­whelm­ing tor­rent of deri­sion or rage. But while we might shrug our shoul­ders at the fate of an Antoine Dod­son or a Tay­lor Chap­man (respec­tive­ly a viral hero and vil­lain), Sil­ver­man argues that we should be aware of the numb­ing and alien­at­ing con­se­quences of the viral instinct. Not only does it fre­quent­ly make clowns of those who are seri­ous­ly dis­ad­van­taged, and destroy rep­u­ta­tions and careers, it also molds the larg­er media world in its own image. Hate-watch­ing a two-minute video of a real­i­ty show contestant's racist rant is a sign that you'll give atten­tion to this kind of con­tent — and the site that hosts the video, behold­en to its adver­tis­ers, traf­fics in your atten­tion, not your intel­li­gence or humanity.
Head­lines have always been com­posed to grab atten­tion, but now they can gath­er intel­li­gence too. Your deci­sion to click — and even the amount of time you spend read­ing or watch­ing — is a piece of data for which the adver­tis­er will pay good mon­ey. As Sil­ver­man describes it, the urge to gath­er end­less data about all of us — from our spend­ing habits to the pace of our heart­beats — is a huge, lucra­tive indus­try, dri­ven by the fan­ta­sy that cor­re­la­tion is cau­sa­tion, that because you did X activ­i­ty, you'll buy Y product.
It may be fool­hardy to make pre­dic­tions about the fast-evolv­ing tech world, but Sil­ver­man offers some chill­ing evi­dence that the world of ​"big data" is begin­ning to affect the choic­es avail­able to us. Some health­care com­pa­nies will low­er your pre­mi­ums if you use a fit­ness-track­ing app (and share that data, of course). Data about what you eat and buy is increas­ing­ly being used like your cred­it score, to deter­mine if you are wor­thy of that job, that car or that home.
So what? A good cit­i­zen who eats her greens and pays her bills has noth­ing to fear! And if she wor­ries that some mis­step — glanc­ing at an unsa­vory web­site, run­ning a red light, suf­fer­ing a com­put­er hack — will dam­age her, she can just pay pro­tec­tion mon­ey to one of sev­er­al com­pa­nies that exist to safe­guard their clients' online rep­u­ta­tions. Sil­ver­man has no solu­tion to these linked prob­lems, of course, since there is far too much mon­ey dri­ving this brave new world and far too lit­tle gov­ern­ment will to resist. Mass sur­veil­lance is the present and the future. But if infor­ma­tion — mean­ing data points — is cor­po­rate pow­er, then knowl­edge and crit­i­cal think­ing may be cit­i­zen power.
Sil­ver­man is too cau­tious and self-con­scious a thinker to inspire a rev­o­lu­tion. Instead, he advo­cates a kind of lowlev­el ​"social-media rebel­lion" — mess­ing with, rather than reject­ing, the dig­i­tal­ly net­worked world in which we live. Putting up a car­toon mon­key as your online avatar might not feel like much of a blow to the Face­book assault on pri­va­cy, but it's an annoy­ance to the boom­ing facial- recog­ni­tion indus­try — and per­haps a few mil­lion deter­mined annoy­ances can dis­rupt the tech­no-utopia in favor of the com­mon good.
Joan­na Scutts
is a free­lance writer based in Queens, NY, and a board mem­ber of the Nation­al Book Crit­ics Cir­cle. Her book reviews and essays have appeared in the
Wash­ing­ton Post
, the New York­er Online,
The Nation
, the
Wall Street Jour­nal
and sev­er­al oth­er pub­li­ca­tions. You can fol­low her on Twit­ter
@JC_Scuttsr
.