In 25 words or less, what makes you so special? (Keep in mind that humility, while admirable, is boring.)
I am not. I am, however, someone deeply devoted to social justice and someone who has multiple interests. In fact, this is one of my major challenges in that when I identify a problem, I wish to address it.
What's the first thing that comes up when your name is Googled?
Speeches or articles that I have delivered or written. I have been surprised and honored by how many references there are to me when i am Googled.]
Shamelessly plug a colleague's project.
I am thrilled about the Malcolm X biography that Dr. Manning Marable has been working on. The information that he has uncovered sheds a very new light on Malcolm. It creates a better context to understand the man and his mission. I simply cannot wait for the publication of this book.
Describe your politics.
I am an unapologetic socialist. I believe that capitalism is destroying the planet. My belief in socialism, however, is not economic determinist, but very much integrates the manner in which class is overdetermined by race and gender.
Come up with a question for yourself and answer it.
What is central to understanding you — Bill Fletcher, Jr. — as a person? That I am scared to death that humanity may wipe itself out; that I am a husband and father and truly wish for a better life for my daughter and her generation; that history is a living entity for me rather than statistics and dates.
Media
Name a journalist whose work you read religiously. Why?
Juan Gonzalez. I have followed the work of Juan Gonzalez since he was a leader of the Young Lords Party in the late ​'60s/​early ​'70s. He is an excellent writer who gets to the heart of any story that he tackles. He is also very courageous and willing to take on tough issues. He also ​"gets" race and empire and how central these themes are when coming to grips with the reality of the U.S.
Pick your 5 favorite websites and tell us why.
Znet; MRzine; COSATU; Electronic Intifada; Black Commentator: These are each very different sites. I look for diversity in sites. I also look for quality analysis. Znet, MRzein, COSATU and Electronic Intifada each have major international coverage. Black Commentator has hard-hitting analysis of domestic issues from a progressive Black perspective (in that it is not focusing exclusively on Black America, but looking at the larger picture through our eyes.).
What is your favorite In These Times story?
I would not describe this as my favorite story, but one that really struck me: ​"Smearing Israel's Critics" by Salim Muwakkil. I felt that this story was courageous. But I also felt that it spoke to an issue that gets very little coverage, i.e., the manner in which criticism of Israeli policies in the USA is suppressed and with it, those who raise even fairly mild concerns.
What's a mistake the mainstream media always makes that really gets under your skin?
I would not call it a mistake but rather describe it as a ​'framework.' The mainstream U.S. media lacks any historical analysis. What it considers historical background usually amounts to a selection of ​"facts" that tell the reader very little. Whether in looking at Palestine, Ireland, or for that matter immigration, there is a failure to give the reader a broad historical sense of the background and how it is that we are where we are today.
Politics
My political awakening occurred when…
I read the Autobiography of Malcolm X at the age of 13. I had been interested in world events since I was very young. But when I read the Autobiography my world turned upside down. I began to ask different questions and I also decided that my life had to be dedicated to Black freedom and global social justice. It was a transformative experience.
What is the greatest challenge facing humankind today? And what's one thing we can do about it?
There are two: (1) the environment crisis and the inability of capitalism to address it, and (2) the global U.S. empire and its insistence on subservience on the part of all nations to its dictates. What we can do about them? Progressives must rethink political strategy on multiple levels. Among other things we must (A) conduct creative campaigns against policies that hurt the environment and strengthen the imperial impulse, (B) build an electoral movement that actively challenges for power, beginning at the local level (note: this must be more than endorsing candidates, but it must be the building of a grassroots effort that is integrally linked with non-electoral social movements but helps to give voice to their demands and issues). We must recognize that actually challenging the policies of this government and the multinational corporations is a concrete activity(-ies) that can address these global challenges.
Who is your favorite elected leader, past or present? Why?
If we are speaking about elected leaders in the U.S., I have no one favorite. Vita Marcantonio in New York was a brilliant leader who was directly connected to social movements. Mel King from Boston was an elected leader who continuously advanced social justice issues and helped to inspire activists. Harold Washington recognized the importance of a movement. Barbara Lee has had the courage to speak the truth in the halls of Congress but also to encourage social movements outside of standard electoral politics to march forward.
*What do you think makes for an effective activist or political campaign? Can you name a current one that you admire?
Several things: 1) an issue that resonates; 2) a core of committed activists who are willing to move the campaign; 3) resources; 4) a united front approach toward building the campaign (that is, figuring out means and methods to expand the scope of the campaign to include diverse social forces rather than keeping the campaign limited to the committed few.). I admire the Obama campaign for its breath, even where I disagree with the candidate on some of the issues. I admire the immigrant rights movement because of its determination. I admire the global justice movement for its audacity in challenging global capitalism and the policies of the US government.
Personal
Name a historical figure you'd like to take out to dinner. Why?
I would love to have had the opportunity to had dinner with Malcolm X. I think that he was brilliant. I also have the impression that he was a good listener and wanted to hear what people had to say, considering their words and thoughts in formulating his own views.
Are you a parent? Any parent/​kid related resources that you know of and love?
I am a very proud father of a daughter. I do not know of good parent/​kid resources but I would say that in this society we are not properly prepared to be parents. All of a sudden you have a child and you have to rely on your own experiences. I think that engaging one's child from the earliest days is essential. We are and have been always talking with our daughter. She is a fascinating person. We have to recognize, however, that she is really her own person and not a clone of either of us.
What's the best piece of advice someone gave you when you were young?
My father always repeats the phrase: "…the consequences of conduct…" Specifically, he has always emphasized that there are consequences for one's behavior. The consequences may not be immediate, but they will unfold. I have thought that this is very profound. It has helped me through some very difficult moments.
What do you do during your free time?
I love hanging out with my wife, as well as my other friends. I am always at peace when my daughter is around. I like going out to eat with one or two other people and having good, serious discussions. I like going for drives. I love being near the water and just sitting there watching and listening. I love to read, and when I allow myself, to read a good mystery or science fiction. I love to watch anything related to Star Trek, and I am addicted to the new ​"Battlestar Galactica" series, and am saddened that it is scheduled to end this year.
Culture
What's the last, good film you saw?
​"No Country for Old Men". It was amazing. But I also very much enjoyed ​"Michael Clayton."
What is the last, best book you have read?
Michael Honey's book ​"On the Jericho Road" about the 1968 sanitation workers strike in Memphis and the role of Dr. King. Marvelous!!
Guilty television watching pleasure?
Anything related to the Star Trek series; the new/​current ​"Battlestar Galactica"; any of the ​"Law & Order" series.
Give is some example of pop culture that you love and make the case that is it subtly or subversively leftist.
I am not sure that this will answer the question, but I would argue that science fiction is a hot-bed of ideological struggle. There is a real Left within science fiction, e.g., Kim Stanley Robinson (the Mars Triology and the very important ​"Years of Rice and Salt), Octavia Butler, as well as a Right. ​"Battlestar Galactica", for instance, while having a mystical side, very much offers thought-provoking looks at the current world situation. Left media should pay far more attention to science fiction, including opening their sites/​pages/​etc., to science fiction.

—September 26, 2008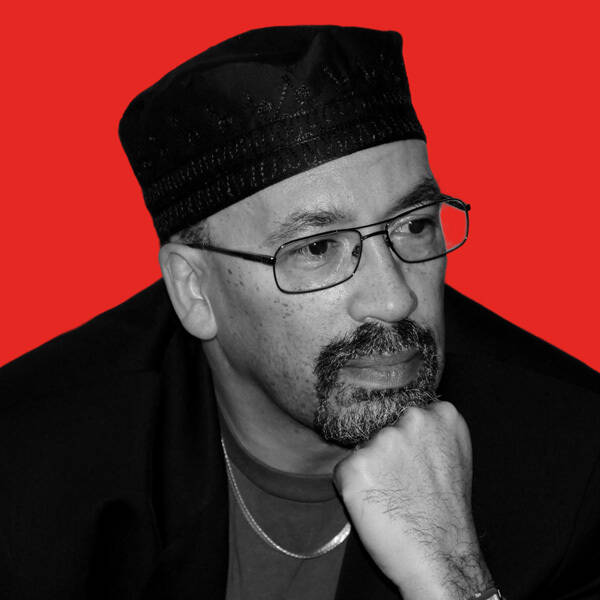 Bill Fletcher, Jr.

is a talk show host, writer, activist, and trade unionist. He is the executive editor of

The Global African Worker

, a co-author (with Fernando Gapasin) of

Solitary Divided

, and the author of

​

"

They're Bankrupting Us" – Twenty Other Myths about Unions.

You can follow him on Twitter, Facebook and at www​.bill​fletcher​jr​.com.