Bingeing on Food Porn
How foodie magazines aid and abet Big Food.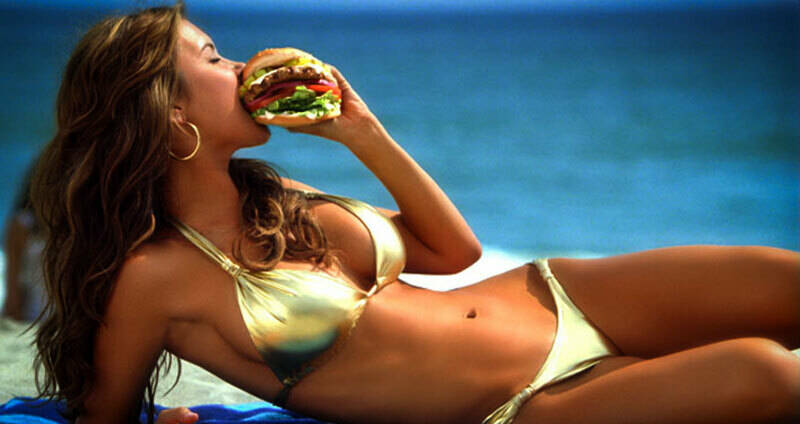 I am sit­ting here with two lurid mag­a­zine cov­ers that rep­re­sent a form of pornog­ra­phy that has become ubiq­ui­tous over the past decade: food porn. On my right is the lat­est issue of Saveur, a food­ie pub­li­ca­tion that has sunk to cel­e­brat­ing ​"The World's Best Donuts" and ​"The 50 Finest Donut Shops in Amer­i­ca." The cov­er fea­tures a mon­ey shot of one of the biggest hussies of the donut world, the choco­late glazed, and an equal­ly tar­ty straw- berry-glazed ​"fonut" (steamed or baked, not fried). On my left is The New York Times Mag­a­zine, fea­tur­ing an extreme close-up of a fried chip enter­ing a very hap­py mouth; but tit­il­la­tion aside, this is an exposé of the food industry's ​"addic­tion-cre­at­ing bat­tle for Amer­i­can ​'stom­ach share.' " One arti­cle says ​"chow down," the oth­er warns ​"look out."
Inside Saveur magazine's whopping 27-page special feature,'Donut Planet,' we are urged not only to 'salute the sinker' but also to 'learn how to make them at home.' Recommended 'tempting toppings' include bacon, Fruit Loops and M&Ms.
I'm not sure if our coun­try has the sick­est rela­tion­ship to food on the plan­et, but we must come close. A TV ad for giant burg­ers, with fat and ketchup drip­ping slow­ly down the side of a bun, will be fol­lowed in a few min­utes by an ad for Ultra Slim Fast. Women are policed by an impos­si­ble ide­al of thin­ness and yet urged to eat a car­ton of ice cream when their boyfriend (and, yes, it's always a boyfriend) breaks up with them. Adver­tis­ers equate fat­ty and sug­ar-laden food with hav­ing fun, mak­ing friends, reward­ing one­self and, indeed, even hav­ing ersatz sex — while pub­lic health offi­cials say eat more car­rots and celery.
Our binge/​purge soci­ety has one of the high­est rates of obe­si­ty of any coun­try in the world. Rough­ly two out of three U.S. adults are over­weight or obese, rates that have more than dou­bled since 1980. In the same peri­od, ado­les­cent obe­si­ty rates have tripled. And today, one out of three U.S. chil­dren is over­weight or obese.
So what is Saveur, alleged­ly a gourmet mag­a­zine, doing wet­ting its pants over globs of dough, fat and sug­ar? Why doesn't it just call this ​"the Dia­betes Issue"? Inside the magazine's whop­ping 27-page spe­cial feature,"Donut Plan­et," we are urged not only to ​"salute the sinker" but also to ​"learn how to make them at home." Right. Rec­om­mend­ed ​"tempt­ing top­pings" include bacon, Fruit Loops and M&Ms. We learn impor­tant his­tor­i­cal facts, such as that in 2002, Eric ​"Bad­lands" Book­er broke the record for most donuts consumed,"with 49 glazed donuts down the hatch in eight min­utes." Some­thing worth aspir­ing to. The author, com­plet­ing a book about desserts, learned that near­ly ​"every civ­i­liza­tion has some type of donut. The role that they played, how­ev­er, came as a delight­ful sur­prise." You mean mak­ing you fat, rot­ting your teeth and help­ing you devel­op hyper­ten­sion and type 2 diabetes?
Saveur is hard­ly alone in this ​"to hell with healthy eat­ing" stance. The Food Net­work fea­tures Paula Deen and her sug­ar/lard/cream/­fat-packed recipes. For three years she con­cealed her type 2 dia­betes. Then, once she had signed a con­tract with Novo Nordisk to become the spokesper­son for Vic­toza, a $500-a-month injectable dia­betes drug, she pro­claimed the dis­ease as some kind of badge of hon­or. Guy Fieri, host of Din­ers, Dri­ve-Ins and Dives, rel­ish­es pig­ging out at down-home, fat­ty-food restau­rants. It shows. And then there's Adam Rich­man of Man v. Food, who cel­e­brates glut­tony as a mas­cu­line achieve­ment by, for exam­ple, attempt­ing to drink five large milk­shakes in 30 minutes.
Mean­while, at the New York Times, Michael Moss, draw­ing from his forth­com­ing book, Salt Sug­ar Fat: How the Food Giants Hooked Us, reports on ​"a con­scious effort" by the food indus­try to get peo­ple hooked on processed foods. Food man­u­fac­tur­ers hire experts on the rela­tion­ship between the brain and food crav­ings, which has led some com­pa­nies to ele­vate the amount of sug­ar or salt in a prod­uct until they find consumers'"bliss point." So a serv­ing of Prego toma­to sauce, for exam­ple, can have as much sug­ar as ​"two-plus Oreo cook­ies." Big Food also has a whole online engage­ment strat­e­gy for kids that includes games like ​"Big Chill Trails," which asks you to ​"help Tou­can Sam race through the snow to get to the Froot Loops®."
It's no sur­prise that Big Food uses every medi­um at its dis­pos­al to stoke Amer­i­cans' addic­tion to crap foods. But when alleged­ly high-toned food mag­a­zines and var­i­ous food net­works legit­i­mate behav­iors that con­tribute to a cost­ly pub­lic health prob­lem, it is time to call them out.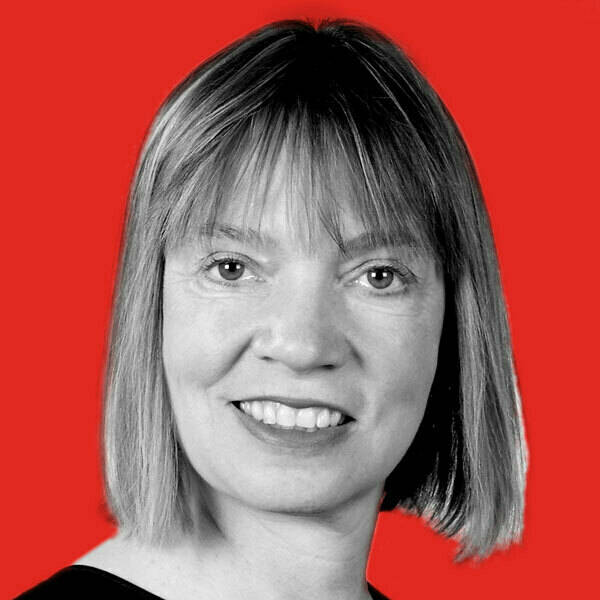 Susan J. Dou­glas
is a pro­fes­sor of com­mu­ni­ca­tions at the Uni­ver­si­ty of Michi­gan and a senior edi­tor at
In These Times
. Her forth­com­ing book is
In Our Prime: How Old­er Women Are Rein­vent­ing the Road Ahead.
.