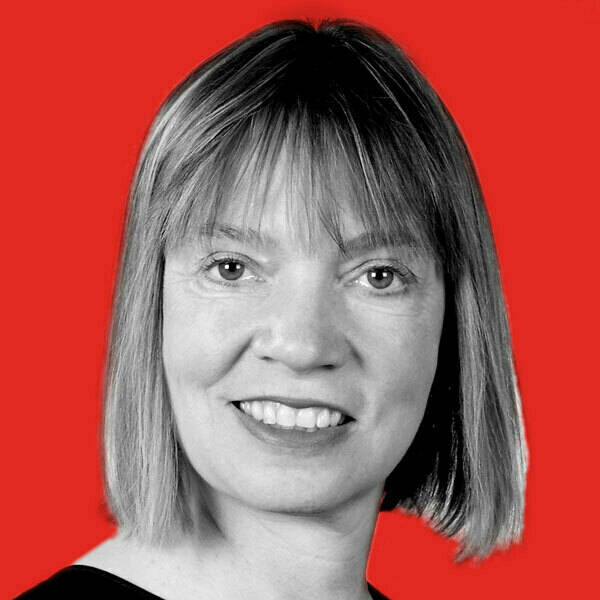 Susan J. Douglas is a professor of communications at the University of Michigan and a senior editor at In These Times. She is the author of In Our Prime: How Older Women Are Reinventing the Road Ahead.
Senior Editor Susan Douglas writes frequently on gender issues, media criticism and national politics.
Douglas is the Catherine Neafie Kellogg Professor of Communication Studies at the University of Michigan and is also chair of the department. She is author of Enlightened Sexism: The Seductive Message That Feminism's Work is Done (2010),The Mommy Myth: The Idealization of Motherhood and How it Undermines Women (with Meredith Michaels, The Free Press, 2004); Listening In: Radio and the American Imagination (Times Books, 1999), which won the Hacker Prize in 2000 for the best popular book about technology and culture; Where The Girls Are: Growing Up Female with the Mass Media (Times Books, 1994; Penguin, 1995) and Inventing American Broadcasting, 1899-1922 (Johns Hopkins, 1987).
Where the Girls Are was widely praised, and was chosen as one of the top ten books of 1994 by National Public Radio, Entertainment Weekly and The McLaughlin Group.
Douglas lives in Ann Arbor, Michigan with her husband and daughter. She received her B.A. from Elmira College (Phi Beta Kappa) and her M.A. and Ph.D from Brown University. She has lectured at colleges and universities around the country, and written for The Nation, The Village Voice, Ms., the Washington Post and TV Guide, and was the media critic for The Progressive from 1992-1998.
Douglas has appeared on the "Today Show," the "Oprah Winfrey Show," "Working Woman," CNBC's "Equal Time," NPR's "Fresh Air," "Weekend Edition," "The Diane Rehm Show," "Talk of the Nation," and various radio talk shows around the country.
In Praise of The Whole World Is Watching
We remember the life and accomplishments of the late activist, writer and scholar Todd Gitlin (1943-2022).
Ageism Has No Place in the Presidential Election
Science tells us that age and health are two very different things.
Want To Fix the Debates? Shut Down the Trump-Style Theatrics.
The sensationalist, ratings-first format needs to change—and candidates should boycott debates until it does.
Why the Weinstein Story Has Been So Huge
Until we confront rape culture as a whole, the #MeToo testimonies will continue.
Why Toxic Masculinity Hurts Men as Well as Women
Feminists and progressives need to highlight toxic masculinity's poisonous effects on not just the marginalized, but men as well.
Even by Trump's Own Standards, His Budget Is Terrible
Trickle-down tax cuts and slashes to social spending aren't the path to a competitive economy.
Another War, Another Blitzerkrieg
It's time to question CNN's decades of enthusiastic war coverage.
How Trump's Arts and Research Cuts Hurt His Supporters
Trump's budget poses a particular threat to those who voted for him.
Trump vs. the Media: Who Will Win?
The media and Trump are in an all-out battle. Here's what the mainstream press is doing well and what it needs to do better.
The similarities between our current president and Tricky Dick don't bode well for the country—or for Trump.
The GOP's Healthcare Plans Have Awakened the Wrath of a Powerful Constituency: Older Americans
Baby boomers won't take cuts to Medicare and Social Security without a fight.
Donald Trump's Plans Are Incredibly Unpopular
The president-elect is missing a mandate in more ways than one.
The Woman Who Might Have Been President
It's time to talk about sexism.
Should Silicon Valley Really Be Allowed To Decide What Is and Isn't Hate Speech?
The internet is a bastion of free speech—but that's not always a good thing.
Hillary: Here's a Stake, Find Neoliberalism's Heart
We need Clinton to take up Bernie Sanders' progressive charge and end the long reign of market fundamentalism.
'Marketplace Feminism' and the Commodification of Empowerment
Andi Zeisler's new book We Were Feminists Once: From Riot Grrrl to CoverGirl®, the Buying and Selling of a Political Movement takes on corporate exploitation of the feminist movement.
You Don't Have to Like Hillary Clinton—But Sexist Attacks On Her Supporters Are Shameful
The gendered attacks against Clinton and her supporters must come to an end.
Ted Cruz's 'Lucifer' Problem
If no Senators, Republican or Democrat, like Ted Cruz, why should American voters?
From Broad City to the Era of the Single, Independent Woman: Female Solidarity Has Gone Mainstream
Amy Schumer, Samantha Bee and Rebecca Traister herald a new epoch of female independence
How Bernie Sanders Bridged a Generational Divide
The 74-year old Sanders has proved to be the anti-greedy geezer.
Without Black Lives Matter, Would Flint's Water Crisis Have Made Headlines?
The mainstream media learns what 'environmental racism' means.
How Donald Trump Hopes to John Wayne His Way Into the White House
Why the American Hero trope is so dangerous
The Right's Response to the Paris Attacks Is Shameful and Opportunistic
Trump et al. should take a lesson from a 4-year-old boy in Paris.
The United States' Deplorable Parental Leave Policies Are Hurting Our Kids' Futures
While wealthy parents pour more resources into their children's futures, middle- and lower-income families are being squeezed, resulting in an education gap
How To Make a Baby, Hyperintentionally
Modern Families explores the beauty of unconventional families—and the difficult and sometimes-repellant process of creating them
These Jimmy Carter Speeches Show Why He Was a Radical President
Carter's forgotten legacy: his radical speeches while in office. We've shifted so far to the right that it's astounding to recall that a sitting president talked like this.
America's most dangerous nonprofit has a stranglehold on public policy.
Is Our Politicians Learning?
The most formidable challenger for Jeb Bush is his own brother's legacy.
Presidential Hopeful Scott Walker's Higher Education Deficit
What do you do after gutting public-sector unions? Gut public universities, it seems.
Ready for a Woman, But Not Hillary Clinton
She may be a feminist, but Hillary Clinton's policies and demeanor fit nicely with the old boys' club on Capitol Hill.
A New Magazine for the 1%
The redesigned New York Times Magazine aims for a global outlook, but comes off as elitist.
We Can't All Just Get Along
In our era of polarization, one party is guiltier than the other.
Football: Nothing Left to Cheer For
How can fans respond to the rash of brutality on and off the field?
#BlackTwitter and the Revolutionary Power of Horizontal Networks
The online reaction to Ferguson shows the importance of 'mass self-communication' that isn't controlled by government or corporations.
Rape Culture Reality Check
How can we tell if we have a 'rape culture'?
Information Highway Robbery
Minimizing our digital footprints isn't easy.
I Know Weather Porn When I See It
This winter, the sensationalized coverage of the cold distracted from the realities of climate change.
The Marxist intellectual revolutionized how we think about pop culture. But the U.S. media barely noted his death.
Ian Haney López's new book argues that conservatives have subtly exploited racism to disenfranchise us all.
50 years ago, the Beatles ran afoul of America's pathologies.
The Right wants us to think higher education has no value.
What Our Country Has Done for Us
The high hopes of JFK's day have mostly been dashed.
75 years after the 'War of the Worlds' broadcast, Americans are still panicked by fake news.
Mining Your Life for Their Profit
A behind-the-screens look at how Internet giants sell your personal information.
Girls Don't Just Want to Have Fun
As state legislatures attack women's reproductive rights, the media focus elsewhere.
As the GOP slashes the social safety net, the party seizes on 'scandals' to distract the public.
How Breaking News Broke in Boston
The media continues to come up short, precisely when it matters most.
The Digital Education Divide
Massive Open Online Courses threaten to aggravate the problems they were designed to solve.