BNSF Railway Engineers to Ride Solo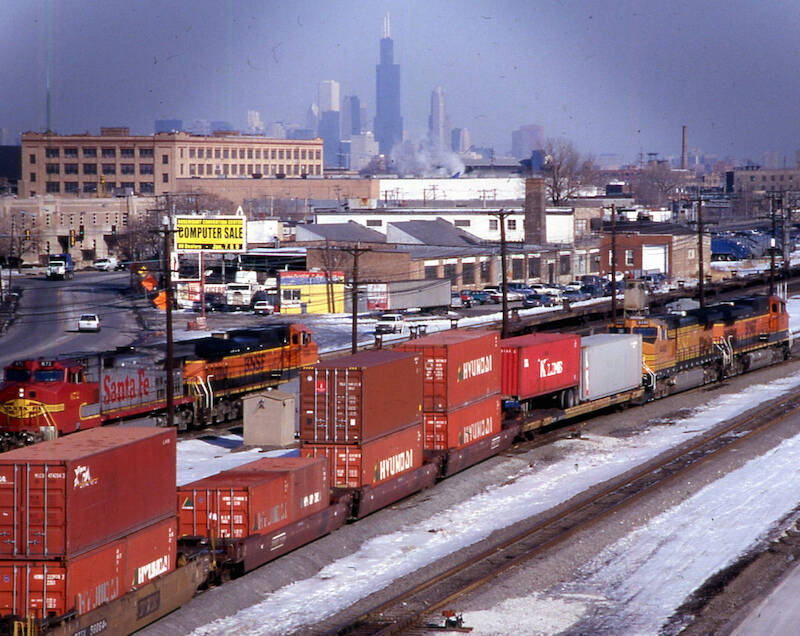 Orig­i­nal­ly pub­lised at DeSmog­Blog.
For decades, the U.S. rail­road indus­try has suc­cess­ful­ly shed labor costs by shift­ing to small­er and small­er oper­at­ing crews. Now, it's on the verge of what was once an unthink­able vic­to­ry: sin­gle-mem­ber crews, even on dan­ger­ous oil trains.
A ten­ta­tive agree­ment reached by BNSF Rail­way and the Trans­porta­tion Divi­sion of the Sheet Met­al, Air, Rail and Trans­porta­tion (SMART) union would allow a sin­gle engi­neer to oper­ate most of the company's routes. It would mark a dra­mat­ic change to a labor con­tract that cov­ers about 3,000 work­ers, or 60 per­cent of the BNSF system.
It's not just bad news for work­ers. The con­tract has major safe­ty impli­ca­tions — espe­cial­ly amid North America's dan­ger­ous, and some­times dead­ly, crude-by-rail boom. Last year's Bakken shale oil train derail­ment and explo­sion in Lac Mégan­tic, Que­bec, which killed 47 peo­ple, brought increased scruti­ny to oil trains.
In response, Cana­di­an reg­u­la­tors out­lawed one-per­son crews on trains car­ry­ing haz­ardous mate­ri­als. (A sin­gle engi­neer was in charge of the ill-fat­ed train, although it was unmanned when it rolled into the town center.)
BNSF spokesper­son Rox­anne But­ler told DeSmog­Blog the new con­tract would not apply to so-called ​"key trains" — loads of crude oil, ethanol and oth­er haz­ardous materials.
As it stands, she says, the com­pa­ny man­dates two-mem­ber crews for such ship­ments, and those are the terms of BNSF's exist­ing labor agreement.
But there is no fed­er­al law on the books that requires two-per­son rail crews for ship­ments of dan­ger­ous goods. The Fed­er­al Rail­way Admin­is­tra­tion (FRA) is expect­ed to issue a pro­posed rule on the sub­ject by the end of the year.
Work­ers wor­ry that with­out con­tract guar­an­tees, and no fed­er­al pro­tec­tions in place, BNSF will make the cost-cut­ting shift to one-per­son crews.
​"If you look at the con­tract, there's noth­ing that shows they will exempt oil trains," says Ron Kaminkow, gen­er­al sec­re­tary of Rail­road Work­ers Unit­ed, a labor group that oppos­es sin­gle-employ­ee freight trains.
"[BNSF] will do what­ev­er they want to do," says Robert Hill, a BNSF engi­neer based in Hauser, Ida­ho, rough­ly 20 miles east of Spokane, a major rail hub for the North­west. ​"At some point, you even­tu­al­ly will see a one-man crew on these oil [trains]. There's noth­ing spe­cif­ic in their com­pa­ny pol­i­cy that says they have to have two-man crews on oil trains."
When asked to respond to these crit­i­cisms, BNSF's spokesper­son sim­ply insist­ed the con­tract pro­pos­al does not apply to ship­ments of crude and oth­er haz­ardous materials.
​"This agree­ment would not impact [crude oil trains] because of our BNSF oper­at­ing rules," But­ler said. ​"That's the basic fact of it."
In spite of the company's line, though, noth­ing in the con­tract itself bars the use of one-per­son crews on freight routes. It sim­ply states: ​"In all through freight ser­vice, on every through freight train where pos­i­tive train con­trol is in use upon depart­ing the terminal/​crew change point and in use on such train on the ter­ri­to­ry tra­versed, no ground ser­vice crew shall be required."
In oth­er words, on routes that abide by ​"pos­i­tive train con­trol" — a Con­gres­sion­al­ly-man­dat­ed set of safe­ty prac­tices that the nation's biggest rail lines such as BNSF must imple­ment by the end of 2015 — the engi­neer will be free to ride solo. As the con­tract clar­i­fies, ​"Any mem­ber of any train or yard crew, oth­er than a sin­gle loco­mo­tive engi­neer on any such crew, shall be a ground ser­vice employee."
Mean­while, freight trains that oper­ate with­out ​"pos­i­tive train con­trol" — a dying breed — would still require the two-per­son minimum.
Work­ers point out that crude isn't the only dan­ger­ous prod­uct they're ship­ping across the coun­try. Rail­roads reg­u­lar­ly move oth­er tox­ic sub­stances like ammo­nia, chlo­rine, cyanide and radioac­tive mate­ri­als — a risky busi­ness made even riski­er, work­ers say, when there's only one crew mem­ber who can respond to an accident.
Robert Hill, a dues-pay­ing mem­ber of SMART and the Broth­er­hood of Loco­mo­tive Engi­neers and Train­men (BLET), the oth­er major union in the rail indus­try, says the con­tract pro­pos­al under­mines BNSF's pub­lic safe­ty pledges.
​"As far as safe­ty goes, that's bull­shit com­ing from BNSF," Hill says. ​"They don't care about it. It's lip ser­vice, that's all it is. Some­thing bad is going to hap­pen. I can guar­an­tee it."
While BNSF may tout its cur­rent oper­at­ing pro­ce­dures, the rail indus­try has long down­played the safe­ty advan­tages of using mul­ti-mem­ber crews.
In April, after the FRA announced that it was going to issue a pro­posed rule on crew size, the Asso­ci­a­tion of Amer­i­can Rail­roads, the industry's prin­ci­pal lob­by group, which includes BNSF, came out strong­ly against a two-per­son man­date.
​"We actu­al­ly think one-man crews are safer than two man-crews because there's less dis­trac­tion," one rail­road CEO told reporters last year after the dis­as­ter in Quebec.
The FRA tends to disagree.
​"FRA con­tin­ues to believe that the high­est lev­el of safe­ty is ensured with the use of a mul­ti­ple per­son crew," agency spokesper­son Kevin Thomp­son says.
Thomp­son declined to com­ment on the agency's upcom­ing pro­posed rule. BNSF and SMART's labor agree­ment would have to com­ply with any fed­er­al reg­u­la­tion that emerges. That means if the FRA man­dates two-employ­ee freight trains, then the con­tract would have to be updated.
SMART's his­toric con­ces­sion to BNSF is con­tentious with­in labor's ranks — indeed, even with­in the lead­er­ship of the union itself. The pres­i­dent of SMART's trans­porta­tion divi­sion, John Pre­visich came out firm­ly against the pro­pos­al, pen­ning an email to mem­bers enti­tled ​"Safe, secure oper­a­tions require two-per­son crews."
​"No one would per­mit an air­lin­er to fly with just one pilot, even though they can fly them­selves," Pre­visich wrote. ​"Trains, which can­not oper­ate them­selves, should be no different."
SMART did not respond to request for comment.
Kaminkow and oth­ers from RWU say the anti­quat­ed struc­ture of rail­road unions is part­ly to blame for the unprece­dent­ed proposal.
Unlike most pri­vate sec­tor unions, rail­road unions are orga­nized by craft, which, he says, makes it eas­i­er for com­pa­nies to extract sec­tor-wide con­ces­sions at its many dif­fer­ent bar­gain­ing tables. The RWU advo­cates one union to rep­re­sent work­ers across the industry.
And while the con­tract only imme­di­ate­ly impacts part of BNSF oper­a­tions, Kaminkow says the effects could be more wide­ly felt.
​"If this is adopt­ed and approved and put into effect on [60 per­cent] of the BNSF…then you can bet the pres­sure will be enor­mous on the oth­er 40 percent…to also move in this direc­tion. And the domi­noes will fall," he says. ​"The indus­try as a whole is watch­ing this avid­ly and you can bet your ass they're all pulling for the BNSF to make this happen."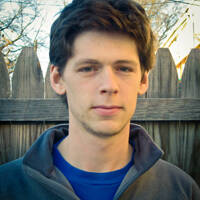 Cole Stan­gler
writes about labor and the envi­ron­ment. His report­ing has also appeared in The Nation, VICE, The New Repub­lic and Inter­na­tion­al Busi­ness Times. He lives in Paris, France. He can be reached at cole[at]inthesetimes.com. Fol­low him
@colestangler
.