As the oil spreads, chok­ing life and liveli­hood, the hear­ings and inves­ti­ga­tions into BP's gulf hem­or­rhage are focused on human fail­ures, tech­ni­cal flaws and short-term fix­es. These silos of inquiry, while essen­tial, side­step the deep­er prob­lem: Deep sea drilling is inher­ent­ly risky, and con­tin­ued use of fos­sil fuels means increas­ing reliance on ten­u­ous tech­nolo­gies and dan­ger­ous ener­gy sources.
If BP cut the corners, the federal Minerals Management Service handed it a chainsaw, capping a long-corrupted relationship with the industry it is supposed to regulate.
One fac­tor ramp­ing up the risk lies in frigid sed­i­ments that have rest­ed for eons 1,000 feet or more below sea and tun­dra. At that depth, hydrate gas (usu­al­ly methane) is a sta­ble sol­id, com­pressed into mol­e­c­u­lar cages of ice. But if desta­bi­lized by a drop in pres­sure or a rise in tem­per­a­ture, the gas-water com­pound can quick­ly expand 164 times in vol­ume. If ignit­ed, even ice-bound hydrates burn.
"The well-rec­og­nized haz­ard in off­shore drilling is the for­ma­tion of gas hydrates [that] could flow into the well bore from the reser­voir (e.g., a kick)," U.K.-based sci­en­tist K. K. Øster­gaard wrote in a 2006 issue of Annals of the New York Acad­e­my of Sci­ences. ​"This could poten­tial­ly block the [blowout pre­ven­ter] stack, kill lines and chokes, obstruct the move­ment of the drill string, and cause seri­ous oper­a­tional and safe­ty con­cerns" includ­ing blowouts.
"From 1980 to 2006 there were 165 blowouts in U.S. waters, with over 500 world­wide," wrote inde­pen­dent researcher Dan Zim­mer­man in a well-doc­u­ment­ed Sep­tem­ber 2009 report to Min­er­als Man­age­ment Ser­vice (MMS), ​"and hydrates were the main contributor."
Although MMS ignored his warn­ings, even that indus­try-cap­tive agency rec­og­nizes that pock­ets of hydrate gas­es should be ​"iden­ti­fied in advance of sub­sea devel­op­ment activ­i­ties." (Among industry's few tools to pre­vent hydrate com­pli­ca­tions are tox­ic chem­i­cals, includ­ing methanol and gly­col, that end up in the environment.)
But the agency wrote in 2000, ​"The MMS believes that, in gen­er­al, the oil and gas indus­try is doing a good job of screen­ing for hydrates and tak­ing pre­ven­ta­tive mea­sures. This col­lab­o­ra­tive effort is promising."
On April 20, that promise blew apart, tak­ing with it 11 men, the lifeblood of hun­dreds of com­mu­ni­ties and the via­bil­i­ty of an entire ecosys­tem for gen­er­a­tions to come.
Many tech­ni­cal and human fail­ures led to the destruc­tion of the Deep­wa­ter Hori­zon drilling plat­form, but it looks as if hydrates played a key role. Just before the explo­sion, Hal­libur­ton was ready­ing the well for pro­duc­tion by pump­ing cement to fill the gap between the well cas­ing and the blowout pre­ven­ter. Cur­ing cement pro­duces heat that may in turn have released methane hydrate gas­es and sent them gush­ing to the sur­face, where they trig­gered the first explosion.
The risk was known. ​"Desta­bi­liza­tion of hydrates dur­ing cement­ing and pro­duc­tion in deep­wa­ter envi­ron­ments is a chal­lenge to the safe­ty and eco­nom­ics," Hal­libur­ton had warned in a Novem­ber 2009 pre­sen­ta­tion to the Amer­i­can Asso­ci­a­tion of Drilling Engineers.
Deep­wa­ter Horizon's hydrates prob­lem goes back to at least March, when, after numer­ous ​"kicks" (sud­den gas releas­es), BP offi­cials informed fed­er­al reg­u­la­tors that they were strug­gling with a loss of ​"well con­trol," accord­ing to doc­u­ments the New York Times obtained from con­gres­sion­al investigators.
Then, on April 15, five days before the dis­as­ter, BP acknowl­edged block­ages, a prob­lem asso­ci­at­ed with the frozen gas­es. But instead of stop­ping to get the well under con­trol, BP con­tin­ued work, hop­ing to com­plete drilling and cement­ing, before tem­porar­i­ly aban­don­ing the well for lat­er com­ple­tion as a sub­sea pro­duc­er. ​"BP was pay­ing a half mil­lion dol­lars a day to lease the drilling rig [from Transocean]," says John Orcutt, dis­tin­guished pro­fes­sor of Geo­physics at Scripps Insti­tu­tion of Oceanog­ra­phy. ​"I can imag­ine, under these cir­cum­stances, man­age­ment deci­sions trump­ing engi­neer­ing. Deci­sions under pres­sure can make you stu­pid, make you cut corners."
"We don't put enough pres­sure on indus­try to do enough," says James Bak­er, a for­mer head of the Nation­al Ocean­ic and Atmos­pher­ic Admin­is­tra­tion (NOAA) and a for­mer­Com­merce Depart­ment under­sec­re­tary for oceans and atmos­phere. ​"MMS is in bed with indus­try, and part of that indus­try doesn't want to spend the mon­ey for back-up systems."
If BP cut the cor­ners, MMS hand­ed it a chain­saw. Cap­ping a long-cor­rupt­ed rela­tion­ship with the oil and gas indus­try it is sup­posed to reg­u­late, MMS signed off on con­tin­u­ing the well-cap­ping oper­a­tion after BP man­aged to pro­duce suc­cess­ful results by drop­ping the pres­sure at which it was test­ing the blowout pre­ven­ter from the usu­al 10,000 pounds per square to 6,500.
Despite BP's rank by Pub­lic Cit­i­zen as hav­ing ​"the worst safe­ty and envi­ron­men­tal record of any oil com­pa­ny oper­at­ing in Amer­i­ca" (in a field rife with acci­dent-prone cor­po­ra­tions), MMS trust­ed the com­pa­ny to do the right thing.
"The MMS views methane hydrates as a per­for­mance issue and rec­og­nizes that hav­ing a hydrate mit­i­ga­tion plan is in the company's best inter­est," the agency wrote in 2000. ​"So far, com­pa­nies have vol­un­tar­i­ly avoid­ed hydrate areas and, to date, no hydrate-relat­ed acci­dents have occurred dur­ing drilling in U.S. waters."
Wrong, wrong, wrong. Cor­po­rate and pub­lic inter­ests are often at odds; hydrates had long been impli­cat­ed in acci­dents; and today's deep wells can­not avoid the deposits. Like tar sands, whose explo­ration was pre­vi­ous­ly too expen­sive, the hydrates' star is ris­ing in sync with oil prices and dimin­ish­ing sup­plies of easy oil. The US Geo­log­i­cal Survey's (USGS) ​"con­ser­v­a­tive" esti­mate is that car­bon bound in gas hydrates totals twice the amount of car­bon to be found in all known fos­sil fuels on Earth.
Hydrates ​"even­tu­al­ly will be an ener­gy source," Orcutt predicts.
Despite the dan­ger, ​"even­tu­al­ly" is rapid­ly approach­ing. In 2009, Chevron, with Depart­ment of Ener­gy (DOE) fund­ing, drilled sev­en wells in the Gulf of Mex­i­co to test methane hydrate prospects. The next step is pro­duc­tion. In Alas­ka, BP, the USGS and DOE are explor­ing large-scale pro­duc­tion tests for exploit­ing the flam­ma­ble hydro­car­bons buried deep in the tun­dra. A BP-Cono­coPhillips team is inves­ti­gat­ing the cen­tral North Slope of Alas­ka for pro­duc­tion test sites.
"Actu­al drilling and test­ing oper­a­tions, if we pro­ceed, are like­ly to com­mence in 2011, and con­tin­ue for 18 to 24 months," BP spokesman Steve Rine­hart told the Hous­ton Chronicle.
Aside from the dan­ger and costs – which cur­rent­ly make large-scale hydrate exploita­tion imprac­ti­cal – is the issue of green­house gas­es. Methane is more than 20 times more potent than CO2, and under­sea and tun­dra drilling are already releas­ing vast quan­ti­ties of the green­house gas into the atmos­phere, where it sup­ple­ments the rise in methane caused by glob­al warm­ing. It is not known whether the Oba­ma administration's poli­cies on new drilling will include this unproven technology.
Nor do we know how much oil has spewed from BP's gulf well or from numer­ous past dis­as­ters. One sur­pris­ing rev­e­la­tion is that oil gush­ing from the failed blowout pre­ven­ter has appar­ent­ly coa­lesced into giant under­wa­ter plumes that hold far more of the leaked oil than sur­face slicks would pre­dict. (BP CEO Tony Hay­ward denies that these plumes exist; Rep. Edward Markey (D‑Mass.), chair­man of a House Ener­gy and Com­merce Com­mit­tee envi­ron­men­tal pan­el, dubbed BP ​"Blind to Plumes," and asked Hay­ward for evidence. )
It may turn out that these plumes have been part of many spills (espe­cial­ly when dis­per­sants are used), but sim­ply went undoc­u­ment­ed until the clear dis­con­nect between the vol­ume of sur­face oil and the gush­ing spill-cam images brought them to light.
Wash­ing­ton and indus­try not only have joint cus­tody of the acci­dent, but shared impo­tence in staunch­ing the flow or clean­ing the mess. When it comes to assess­ing the dam­age, how­ev­er, gov­ern­ment and aca­d­e­m­ic insti­tu­tions have far more exper­tise than BP. ​"The oceano­graph­ic insti­tutes and NOAA are the experts," says Bak­er, who has recent­ly con­sult­ed for the Inter­gov­ern­men­tal Oceano­graph­ic Commission's Glob­al Ocean Observ­ing Sys­tem. ​"I am dis­ap­point­ed with gov­ern­ment. NOAA must step up. We need to make com­pre­hen­sive mea­sure­ments of the spill and what's in the water columns."
"While gov­ern­ment has claimed that sci­en­tists have been broad­ly con­sult­ed, this does not seem to be the case in prac­tice," Orcutt says.
BP's fail­ure to dis­close the risks and its inabil­i­ty to con­trol the con­se­quences of los­ing its mas­sive gam­ble in the gulf have sparked rage and charges that it vio­lat­ed an essen­tial social con­tract: The pub­lic may decide to accept big risks to reap big ben­e­fits, but that deci­sion must be based on hard, ful­ly dis­closed, inde­pen­dent­ly assessed evidence.
Mean­while, evi­dence of how dan­ger­ous deep­wa­ter drilling is, and how often BP deceived the pub­lic, should be enough to void that con­tract. In his excel­lent blog at Dirt​Dig​gers​Di​gest​.org, Phil Mat­tera calls for BP to be fed­er­al­ized. ​"For BP, job one is now not clean-up but cov­er-up," Mat­tera writes. ​"Allow­ing it to man­age the ongo­ing response would be akin to allow­ing the prime sus­pect in a mass mur­der to assist in pro­cess­ing the crime scene."
But beyond crimes and pun­ish­ments, trig­gers and fix­es, are fun­da­men­tal issues. ​"We need much more exten­sive changes in how we pow­er the plan­et," Orcutt says. ​"Right now it's kind of hope­less when I lis­ten to the news and gov­ern­ment heads."
The short his­to­ry of deep-water drilling has been marked by acci­dents. Sophis­ti­cat­ed tech­nol­o­gy and a mul­ti­plic­i­ty of fail-safe devices have failed: They leak, they explode, they poi­son the envi­ron­ment and they kill peo­ple. But when tech­nol­o­gy-based indus­tries like oil drilling and nuclear pow­er are taint­ed by greed, con­flicts of inter­est, inad­e­quate reg­u­la­tion and short-term think­ing, cat­a­stro­phes are not acci­dents – they are pre­dictable outcomes.
If ever there was an argu­ment for putting pub­lic wel­fare over cor­po­rate prof­its and for estab­lish­ing sci­ence-based reg­u­la­to­ry bod­ies free from con­flicts of inter­est, oil drilling and nuclear pow­er – with their unavoid­able and plan­et-threat­en­ing risks – are it. But beyond safe­ty is san­i­ty: Gov­ern­ment must not only reg­u­late indus­try, but must man­date and sub­si­dize sus­tain­able, green ener­gy. What­ev­er the price, it is cheap com­pared to the costs of the cur­rent path.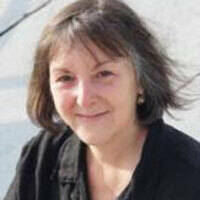 Ter­ry J. Allen
is a vet­er­an inves­tiga­tive reporter/​editor who has cov­ered local and inter­na­tion­al pol­i­tics and health and sci­ence issues. Her work has appeared in the
Guardian, Boston Globe, Times Argus, Harper's
, the Nation​.com, Salon​.com, and
New Sci­en­tist
. She has been an edi­tor at Amnesty Inter­na­tion­al,
In These Times
, and Cor​p​watch​.com. She is also a pho­tog­ra­ph­er. Her por­traits of peo­ple sit­ting in some of the
1900
cars lined up out­side a New­port, Vt., food drop can be seen on www​.flickr​.com/​p​h​o​t​o​s​/​t​e​r​r​y​a​l​l​e​n​/​a​lbums. Ter­ry can be con­tact­ed at tallen@​igc.​org or through www​.ter​ry​jallen​.com.