Slavoj Zizek: In the Wake of Paris Attacks the Left Must Embrace Its Radical Western Roots
Zizek responds to his critics on the refugee crisis.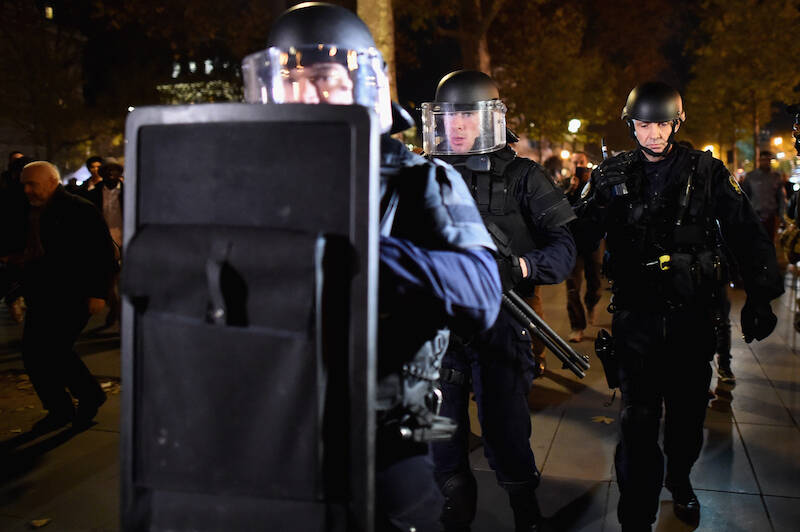 In the first half of 2015, Europe was pre­oc­cu­pied by rad­i­cal eman­ci­pa­to­ry move­ments (Syriza and Podemos), while in the sec­ond half the atten­tion shift­ed to the ​"human­i­tar­i­an" top­ic of the refugees. Class strug­gle was lit­er­al­ly repressed and replaced by the lib­er­al-cul­tur­al top­ic of tol­er­ance and sol­i­dar­i­ty. With the Paris ter­ror killings on Fri­day, Novem­ber 13, even this top­ic (which still refers to large socio-eco­nom­ic issues) is now eclipsed by the sim­ple oppo­si­tion of all demo­c­ra­t­ic forces caught in a mer­ci­less war with forces of terror.
There should be no "deeper understanding" of the ISIS terrorists (in the sense of "their deplorable acts are nonetheless reactions to European brutal interventions"); they should be characterized as what they are: the Islamo-Fascist counterpart of the European anti-immigrant racists.
It is easy to imag­ine what will fol­low: para­noiac search for ISIS agents among the refugees. (Media already glee­ful­ly report­ed that two of the ter­ror­ists entered Europe through Greece as refugees.) The great­est vic­tims of the Paris ter­ror attacks will be refugees them­selves, and the true win­ners, behind the plat­i­tudes in the style of je suis Paris, will be sim­ply the par­ti­sans of total war on both sides. This is how we should real­ly con­demn the Paris killings: not just to engage in shows of anti-ter­ror­ist sol­i­dar­i­ty but to insist on the sim­ple cui bono (for whose ben­e­fit?) question.
There should be no ​"deep­er under­stand­ing" of the ISIS ter­ror­ists (in the sense of ​"their deplorable acts are nonethe­less reac­tions to Euro­pean bru­tal inter­ven­tions"); they should be char­ac­ter­ized as what they are: the Islamo-Fas­cist coun­ter­part of the Euro­pean anti-immi­grant racists — the two are the two sides of the same coin. Let's bring class strug­gle back — and the only way to do it is to insist on glob­al sol­i­dar­i­ty of the exploited.
The dead­lock that glob­al cap­i­tal­ism finds itself in is more and more pal­pa­ble. How to break out of it? Fredric Jame­son recent­ly pro­posed glob­al mil­i­ta­riza­tion of soci­ety as a mode of eman­ci­pa­tion: Demo­c­ra­t­i­cal­ly moti­vat­ed grass­roots move­ments are seem­ing­ly doomed to fail­ure, so per­haps it's best to break glob­al capitalism's vicious cycle through ​"mil­i­ta­riza­tion," which means sus­pend­ing the pow­er of self-reg­u­lat­ing economies. Per­haps the ongo­ing refugee cri­sis in Europe pro­vides an oppor­tu­ni­ty to test this option.
It is at least clear that what is need­ed to stop the chaos is large-scale coor­di­na­tion and orga­ni­za­tion, which includes but is not lim­it­ed to: recep­tion cen­ters near to the cri­sis (Turkey, Lebanon, the Libyan coast), trans­porta­tion of those grant­ed entrance to Euro­pean way sta­tions, and their redis­tri­b­u­tion to poten­tial set­tle­ments. The mil­i­tary is the only agent that can do such a big task in an orga­nized way. To claim that such a role for the mil­i­tary smells of a state of emer­gency is redun­dant. When you have tens of thou­sands of peo­ple pass­ing through dense­ly pop­u­lat­ed areas with­out orga­ni­za­tion you have an emer­gency state — and it is in a state of emer­gency that parts of Europe are right now. There­fore, it is mad­ness to think that such a process can be left to unwind freely. If noth­ing else, refugees need pro­vi­sions and med­ical care.
Tak­ing con­trol of the refugee cri­sis will mean break­ing left­ist taboos.
For instance, the right to ​"free move­ment" should be lim­it­ed, if for no oth­er rea­son than the fact that it doesn't exist among the refugees, whose free­dom of move­ment is already depen­dent on their class. Thus, the cri­te­ria of accep­tance and set­tle­ment have to be for­mu­lat­ed in a clear and explic­it way — whom and how many to accept, where to relo­cate them, etc. The art here is to find the mid­dle road between fol­low­ing the desires of the refugees (tak­ing into account their wish to move to coun­tries where they already have rel­a­tives, etc.) and the capac­i­ties of dif­fer­ent countries.
Anoth­er taboo we must address con­cerns norms and rules. It is a fact that most of the refugees come from a cul­ture that is incom­pat­i­ble with West­ern Euro­pean notions of human rights. Tol­er­ance as a solu­tion (mutu­al respect of each other's sen­si­tiv­i­ties) obvi­ous­ly doesn't work: fun­da­men­tal­ist Mus­lims find it impos­si­ble to bear our blas­phe­mous images and reck­less humor, which we con­sid­er a part of our free­doms. West­ern lib­er­als, like­wise, find it impos­si­ble to bear many prac­tices of Mus­lim culture.
In short, things explode when mem­bers of a reli­gious com­mu­ni­ty con­sid­er the very way of life of anoth­er com­mu­ni­ty as blas­phe­mous or inju­ri­ous, whether or not it con­sti­tutes a direct attack on their reli­gion. This is the case when Mus­lim extrem­ists attack gays and les­bians in the Nether­lands and Ger­many, and it is the case when tra­di­tion­al French cit­i­zens view a woman cov­ered by a bur­ka as an attack on their French iden­ti­ty, which is exact­ly why they find it impos­si­ble to remain silent when they encounter a cov­ered woman in their midst.
To curb this propen­si­ty, one has to do two things. First, for­mu­late a min­i­mum set of norms oblig­a­tory for every­one that includes reli­gious free­dom, pro­tec­tion of indi­vid­ual free­dom against group pres­sure, the rights of women, etc. — with­out fear that such norms will appear ​"Euro­cen­tric." Sec­ond, with­in these lim­its, uncon­di­tion­al­ly insist on the tol­er­ance of dif­fer­ent ways of life. And if norms and com­mu­ni­ca­tion don't work, then the force of law should be applied in all its forms.
Anoth­er taboo that must be over­come involves the equa­tion of any ref­er­ence to the Euro­pean eman­ci­pa­to­ry lega­cy to cul­tur­al impe­ri­al­ism and racism. In spite of the (par­tial) respon­si­bil­i­ty of Europe for the sit­u­a­tion from which refugees are flee­ing, the time has come to drop left­ist mantras cri­tiquing Eurocentrism.
The lessons of the post‑9/​11 world are that the Fran­cis Fukuya­ma dream of glob­al lib­er­al democ­ra­cy is at an end and that, at the lev­el of the world econ­o­my, cor­po­rate cap­i­tal­ism has tri­umphed world­wide. In fact, the Third World nations that embrace this world order are those now grow­ing at a spec­tac­u­lar rate. The mask of cul­tur­al diver­si­ty is sus­tained by the actu­al uni­ver­sal­ism of glob­al cap­i­tal; even bet­ter if glob­al capitalism's polit­i­cal sup­ple­ment relies on so-called ​"Asian val­ues."
Glob­al cap­i­tal­ism has no prob­lem in accom­mo­dat­ing itself to a plu­ral­i­ty of local reli­gions, cul­tures and tra­di­tions. So the irony of anti-Euro­cen­trism is that, on behalf of anti-colo­nial­ism, one crit­i­cizes the West at the very his­tor­i­cal moment when glob­al cap­i­tal­ism no longer needs West­ern cul­tur­al val­ues in order to smooth­ly func­tion. In short, one tends to reject West­ern cul­tur­al val­ues at the very time when, crit­i­cal­ly rein­ter­pret­ed, many of those val­ues (egal­i­tar­i­an­ism, fun­da­men­tal rights, free­dom of the press, the wel­fare-state, etc.) can serve as a weapon against cap­i­tal­ist glob­al­iza­tion. Did we already for­get that the entire idea of Com­mu­nist eman­ci­pa­tion as envis­aged by Marx is a thor­ough­ly ​"Euro­cen­tric" one?
The next taboo worth leav­ing behind is that any cri­tique of the Islam­ic right is an exam­ple of ​"Islam­o­pho­bia." Enough of this patho­log­i­cal fear of many West­ern lib­er­al left­ists who wor­ry about being deemed guilty of Islam­o­pho­bia. For exam­ple, Salman Rushdie was denounced for unnec­es­sar­i­ly pro­vok­ing Mus­lims and thus (par­tial­ly, at least) respon­si­ble for the fat­wa con­demn­ing him to death. The result of such a stance is what one can expect in such cas­es: The more West­ern lib­er­al left­ists wal­low in their guilt, the more they are accused by Mus­lim fun­da­men­tal­ists of being hyp­ocrites who try to con­ceal their hatred of Islam.
This con­stel­la­tion per­fect­ly repro­duces the para­dox of the super­ego: The more you obey what the pseu­do-moral agency that the sadis­tic and prim­i­tive super­ego demands of you, the more guilty you are of moral masochism and iden­ti­fi­ca­tion with the aggres­sor. Thus, it is as if the more you tol­er­ate Islam­ic fun­da­men­tal­ism, the stronger its pres­sure on you will be.
And one can be sure that the same holds for the influx of immi­grants: The more West­ern Europe will be open to them, the more it will be made to feel guilty that it did not accept even more of them. There will nev­er be enough of them. And with those who are here, the more tol­er­ance one dis­plays towards their way of life, the more one will be made guilty for not prac­tic­ing enough tolerance.
The polit­i­cal econ­o­my of the refugees: Glob­al cap­i­tal­ism and mil­i­tary intervention
As a long-term strat­e­gy, we should focus on what one can­not but call the ​"polit­i­cal econ­o­my of refugees," which means focus­ing on the ulti­mate caus­es under­ly­ing the dynam­ics of glob­al cap­i­tal­ism and mil­i­tary inter­ven­tions. The ongo­ing dis­or­der should be treat­ed as the true face of the New World Order. Con­sid­er the food cri­sis now plagu­ing the ​"devel­op­ing" world. None oth­er than Bill Clin­ton made it clear in his com­ments, at a 2008 UN gath­er­ing mark­ing World Food Day, that the food cri­sis in many Third World coun­tries can­not be put on the usu­al sus­pects like cor­rup­tion, inef­fi­cien­cy and state inter­ven­tion­ism — the cri­sis is direct­ly depen­dent on the glob­al­iza­tion of agri­cul­ture. The gist of Clinton's speech was that today's glob­al food cri­sis shows how ​"we all blew it, includ­ing me when I was pres­i­dent," by treat­ing food crops as com­modi­ties instead of as a vital right of the world's poor.
Clin­ton was very clear in putting blame not on indi­vid­ual states or gov­ern­ments but on U.S. and EU long-term glob­al poli­cies car­ried out for decades by the World Bank, the Inter­na­tion­al Mon­e­tary Fund and oth­er inter­na­tion­al eco­nom­ic insti­tu­tions. Such poli­cies pres­sured African and Asian coun­tries into drop­ping gov­ern­ment sub­si­dies for fer­til­iz­er, improved seed and oth­er farm inputs. This allowed the best land to be used for export crops, which effec­tive­ly com­pro­mised the coun­tries' self-suf­fi­cien­cy. The inte­gra­tion of local agri­cul­ture into glob­al econ­o­my was the result of such ​"struc­tur­al adjust­ments," and the effect was dev­as­tat­ing: Farm­ers were thrown out of their land and pushed into slums fit­ted for sweat-shop labor, while coun­tries had to rely more and more on import­ed food. In this way, they are kept in post­colo­nial depen­dence and became more and more vul­ner­a­ble to mar­ket fluc­tu­a­tions. For instance, grain prices sky­rock­et­ed last year in coun­tries like Haiti and Ethiopia, both of which export crops for bio­fu­el and con­se­quent­ly starve their populations.
In order to approach these prob­lems prop­er­ly, one will have to invent new forms of large-scale col­lec­tive action; nei­ther the stan­dard state inter­ven­tion nor the much-praised local self-orga­ni­za­tion can do the job. If the prob­lem will not be solved, one should seri­ous­ly con­sid­er that we are approach­ing a new era of apartheid in which seclud­ed, resource-abun­dant parts of the world will be sep­a­rat­ed from the starved-and-per­ma­nent­ly-at-war parts. What should peo­ple in Haiti and oth­er places with food short­ages do? Do they not have the full right to vio­lent­ly rebel? Or, to become refugees? Despite all the cri­tiques of eco­nom­ic neo-colo­nial­ism, we are still not ful­ly aware of the dev­as­tat­ing effects of the glob­al mar­ket on many local economies.
As for the open (and not-so-open) mil­i­tary inter­ven­tions, the results have been told often enough: failed states. No refugees with­out ISIS and no ISIS with­out the U.S. occu­pa­tion of Iraq, etc. In a gloomy prophe­cy made before his death, Col. Muam­mar Gaddafi said: ​"Now lis­ten you, peo­ple of NATO. You're bomb­ing a wall, which stood in the way of African migra­tion to Europe and in the way of al Qae­da ter­ror­ists. This wall was Libya. You're break­ing it. You're idiots, and you will burn in Hell for thou­sands of migrants from Africa." Was he not stat­ing the obvious?
The Russ­ian sto­ry, which basi­cal­ly elab­o­rates Gaddafi, has its ele­ment of truth, in spite of the obvi­ous taste of pas­ta puti­nesca. Boris Dol­gov of the Moscow-based Strate­gic Cul­ture Foun­da­tion told TASS:
That the refugee cri­sis is an out­come of US-Euro­pean poli­cies is clear to the naked eye. … The destruc­tion of Iraq, the destruc­tion of Libya and attempts to top­ple Bashar Assad in Syr­ia with the hands of Islam­ic rad­i­cals — that's what EU and US poli­cies are all about, and the hun­dreds of thou­sands of refugees are a result of that policy.
Sim­i­lar­ly, Iri­na Zvyagel­skaya, of the ori­en­tal stud­ies depart­ment at the Moscow State Insti­tute of Inter­na­tion­al Rela­tions, told TASS:
The civ­il war in Syr­ia and ten­sions in Iraq and Libya keep fuel­ing the flow of migrants, but that is not the only cause. I agree with those who see the cur­rent events as a trend towards anoth­er mass reset­tle­ment of peo­ples, which leave the weak­er coun­tries with inef­fec­tive economies. There are sys­temic prob­lems that cause peo­ple to aban­don their homes and take to the road. And the lib­er­al Euro­pean leg­is­la­tion allows many of them to not only stay in Europe, but also to live there on social ben­e­fits with­out seek­ing employment.
And Yevge­ny Grishkovets, the Russ­ian author, play­wright and stage direc­tor, writ­ing in in his blog agrees:
These peo­ple are exhaust­ed, angry and humil­i­at­ed. They have no idea of Euro­pean val­ues, lifestyles and tra­di­tions, mul­ti­cul­tur­al­ism or tol­er­ance. They will nev­er agree to abide by Euro­pean laws. … They will nev­er feel grate­ful to the peo­ple whose coun­tries they have man­aged to get into with such prob­lems, because the very same states first turned their own home coun­tries into a blood­bath. … Angela Merkel vows mod­ern Ger­man soci­ety and Europe are pre­pared for prob­lems. … That's a lie and nonsense!
How­ev­er, while there is some gen­er­al truth in all this, one should not jump from this gen­er­al­i­ty to the empir­i­cal fact of refugees flow­ing into Europe and sim­ply accept full respon­si­bil­i­ty. The respon­si­bil­i­ty is shared. First, Turkey is play­ing a well-planned polit­i­cal game (offi­cial­ly fight­ing ISIS but effec­tive­ly bomb­ing the Kurds who are real­ly fight­ing ISIS). Then we have the class divi­sion in the Arab world itself (the ultra-rich Sau­di Ara­bia, Kuwait, Qatar and Emi­rates accept­ing almost no refugees). And what about Iraq with its tens of bil­lions of oil reserves? How, out of all this mess, does there emerge a flow of refugees?
What we do know is that a com­plex econ­o­my of refugee trans­porta­tion is mak­ing mil­lions upon mil­lions of dol­lars prof­it. Who is financ­ing it? Stream­lin­ing it? Where are the Euro­pean intel­li­gence ser­vices? Are they explor­ing this dark nether­world? The fact that refugees are in a des­per­ate sit­u­a­tion in no way excludes the fact that their flow into Europe is part of a well-planned project.
Sure, Nor­way exists
Let me address my so-called left­ist crit­ics who find my break­ing of the above-men­tioned taboos in arti­cles pub­lished in the Lon­don Review of Books and In These Times prob­lem­at­ic. Nick Riemer, writ­ing in Jacobin, con­demns the ​"reac­tionary non­sense" I am ​"pro­mot­ing":
It should be obvi­ous to Zizek that the West can't inter­vene mil­i­tar­i­ly in a way that avoids the ​"neo­colo­nial traps of the recent past." Refugees, for their part, aren't way­far­ers on some­one else's soil, present only under suf­fer­ance and, as such, the objects of ​"hos­pi­tal­i­ty." Regard­less of the cus­toms they bring with them, they should enjoy the same rights as the mem­bers of the diverse com­mu­ni­ties that make up Europe — a plu­ral­ism entire­ly ignored in Zizek's aston­ish­ing ref­er­ence to a unique ​"West­ern Euro­pean way of life."
The claim that under­lies this view is much stronger than Alain Badiou's qui est ici est d'i­ci (those who are here are from here) — it is more some­thing like qui veut venir ici est d'i­ci (those who want to come here are from here). But even if we accept it, it is Riemer who entire­ly ignores the point of my remark: of course ​"they should enjoy the same rights as the mem­bers of the diverse com­mu­ni­ties that make up Europe," but which exact­ly are these ​"same rights" refugees should enjoy?
While Europe is now fight­ing for full gay and wom­an's rights (the right to abor­tion, the rights of same-sex mar­ried cou­ples, etc.), should these rights also be extend­ed to gays and women among the refugees even if they are in con­flicts with ​"the cus­toms they bring with them" (as they often obvi­ous­ly are)? And this aspect should in no way be dis­missed as mar­gin­al: from Boko Haram to Robert Mugabe to Vladimir Putin, the anti-colo­nial­ist cri­tique of the West more and more appears as the rejec­tion of the West­ern ​"sex­u­al" con­fu­sion, and as the demand for return­ing to the tra­di­tion­al sex­u­al hierarchy.
I am, of course, well aware how the imme­di­ate export of West­ern fem­i­nism and indi­vid­ual human rights can serve as a tool of ide­o­log­i­cal and eco­nom­ic neo­colo­nial­ism (we all remem­ber how some Amer­i­can fem­i­nists sup­port­ed the U.S. inter­ven­tion in Iraq as a way to lib­er­ate women there, while the result is exact­ly the oppo­site). But I absolute­ly reject to draw from this the con­clu­sion that the West­ern Left should make here a ​"strate­gic com­pro­mise," and silent­ly tol­er­ate ​"cus­toms" of humil­i­at­ing women and gays on behalf of the ​"greater" anti-impe­ri­al­ist struggle.
Along with Jür­gen Haber­mas and Peter Singer, Reimer then accus­es me of endors­ing ​"an elit­ist vision of pol­i­tics — the enlight­ened polit­i­cal class ver­sus a racist and igno­rant pop­u­la­tion." When I read this, I again could not believe my eyes! As if I hadn't writ­ten pages and pages on crit­i­ciz­ing pre­cise­ly Euro­pean lib­er­al polit­i­cal elite! As for ​"racist and igno­rant pop­u­la­tion," we stum­ble here upon anoth­er Left­ist taboo: Yes, unfor­tu­nate­ly, large parts of the work­ing class in Euroope is racist and anti-immi­grant, a fact which should in no way be dis­missed as as the result of the manip­u­la­tion of an essen­tial­ly ​"pro­gres­sive" work­ing class.
Riemer's final cri­tique is: ​"Zizek's fan­ta­sy that refugees pose a threat to the ​'West­ern' ​'way of life' that may be reme­died by bet­ter kinds of mil­i­tary and eco­nom­ic ​'inter­ven­tion' abroad is the clear­est illus­tra­tion of how the cat­e­gories in which analy­sis is con­duct­ed can open the door to reac­tion." As for the dan­ger of mil­i­tary inter­ven­tions, I am well aware of it, and I also con­sid­er a jus­ti­fied inter­ven­tion almost impos­si­ble. But when I speak of the neces­si­ty of rad­i­cal eco­nom­ic change, I of course do not aim at some kind of ​"eco­nom­ic inter­ven­tion" in par­al­lel with mil­i­tary inter­ven­tion, but of a thor­ough rad­i­cal trans­for­ma­tion of glob­al cap­i­tal­ism that should begin in the devel­oped West itself. Every authen­tic left­ist knows that this is the only true solu­tion — with­out it, the devel­oped West will con­tin­ue to dev­as­tate Third World coun­tries, and with fan­fare mer­ci­ful­ly take care of their poor.
Along sim­i­lar lines, Sam Kriss' cri­tique is espe­cial­ly inter­est­ing in that he also accus­es me of not being a true Lacanian:
It's even pos­si­ble to argue that the migrants are more Euro­pean than Europe itself. Zizek mocks the utopi­an desire for a Nor­way that doesn't exist, and insists that migrants should stay where they're sent. (It doesn't seem to occur to him that those try­ing to reach a cer­tain coun­try might have fam­i­ly mem­bers already there, or be able to speak the lan­guage, that it's dri­ven pre­cise­ly by a desire to inte­grate. But also — isn't this pre­cise­ly the oper­a­tion of the objet petit a [the unatain­able object of desire] ? What kind of Lacan­ian tells some­one that they should effec­tive­ly aban­don their desire for some­thing just because it's not attain­able? Or are migrants not wor­thy of the lux­u­ry of an uncon­scious mind?) In Calais, migrants try­ing to reach the Unit­ed King­dom protest­ed against their con­di­tions with plac­ards demand­ing ​"free­dom of move­ment for all." Unlike racial or gen­der equal­i­ty, the free move­ment of peo­ples across nation­al bor­ders is a sup­pos­ed­ly uni­ver­sal Euro­pean val­ue that has actu­al­ly been imple­ment­ed — but, of course, only for Euro­peans. These pro­test­ers put the lie to any claim on the part of Europe to be uphold­ing uni­ver­sal val­ues. Zizek can only artic­u­late the Euro­pean ​"way of life" in terms of vague and tran­scen­dent gen­er­al­i­ties, but here it is in liv­ing flesh. If the chal­lenge of migra­tion is one of Euro­pean uni­ver­sal­ism against back­wards and repres­sive par­tic­u­lar­ism, then the par­tic­u­lar­ism is entire­ly on the part of Europe. … ​"The Non-Exis­tence of Nor­way" isn't a the­o­ret­i­cal analy­sis, it's a gen­tle word of heart­felt advice in the ear of the Euro­pean bureau­crat­ic class, one that's not par­tic­u­lar­ly inter­est­ed in Lacan. For all his insis­tence on ​"rad­i­cal eco­nom­ic change," this epis­to­lary struc­ture ensures that such a change is, for the time being, entire­ly off the table. Hence the insis­tence that there is not, and can nev­er be, a Nor­way. The cap­i­tal­ists do not intend to make one, and Zizek does not intend to address those that could. To which the Marx­ist response must be that if there is no Nor­way, then we'll have to build it ourselves.
"Migrants are more Euro­pean than Europe itself" is an old left­ist the­sis that I too have often used, but one has to be spe­cif­ic about what it means. In my critic's read­ing, it means migrants actu­al­ize the prin­ci­ple — ​"free­dom of move­ment for all" — more seri­ous­ly than Europe. But, again, one has to be pre­cise here. There is ​"free­dom of move­ment" in the sense of free­dom to trav­el, and the more rad­i­cal ​"free­dom of move­ment" in the sense of the free­dom to set­tle in what­ev­er coun­try I want. But the axiom that sus­tains the refugees in Calais is not just the free­dom to trav­el, but some­thing more like, ​"Every­one has the right to set­tle in any oth­er part of the world, and the coun­try they move into has to pro­vide for them." The EU guar­an­tees (sort of, more or less) this right for its mem­bers and to demand the glob­al­iza­tion of this right equals the demand to expand the EU to the entire world.
The actu­al­iza­tion of this free­dom pre­sup­pos­es noth­ing less than a rad­i­cal socio-eco­nom­ic rev­o­lu­tion. Why? New forms of apartheid are emerg­ing. In our glob­al world, com­modi­ties cir­cu­late freely but not peo­ple. Dis­course around porous walls and the threat of inun­dat­ing for­eign­ers are an inher­ent index of what is false about cap­i­tal­ist glob­al­iza­tion. It is as if the refugees want to extend the free, glob­al cir­cu­la­tion of com­modi­ties to peo­ple as well, but this is present­ly impos­si­ble due to the lim­i­ta­tions imposed by glob­al capitalism.
From the Marx­ist stand­point, ​"free­dom of move­ment" relates to the need of cap­i­tal for a ​"free" labor force — mil­lions torn out of their com­mu­nal life to be employed in sweat­shops. The uni­verse of cap­i­tal relates to indi­vid­ual free­dom of move­ment in an inher­ent­ly con­tra­dic­to­ry way: Cap­i­tal­ism needs ​"free" indi­vid­u­als as cheap labor forces, but it simul­ta­ne­ous­ly needs to con­trol their move­ment since it can­not afford the same free­doms and rights for all people.
Is demand­ing rad­i­cal free­dom of move­ment, pre­cise­ly because it does not exist with­in the exist­ing order, a good start­ing point for the strug­gle? My crit­ic admits the impos­si­bil­i­ty of the refugee's demand, yet he affirms it on account of its very impos­si­bil­i­ty — all the while accus­ing me of a non-Lacan­ian, vul­gar prag­ma­tism. The part about objet a as impos­si­ble, etc., is sim­ply ridicu­lous, the­o­ret­i­cal non­sense. The ​"Nor­way" I refer to is not objet a but a fan­ta­sy. Refugees who want to reach Nor­way present an exem­plary case of ide­o­log­i­cal fan­ta­sy — a fan­ta­sy-for­ma­tion that obfus­cates the inher­ent antag­o­nisms. Many of the refugees want to have a cake and eat it: They basi­cal­ly expect the best of the West­ern wel­fare-state while retain­ing their spe­cif­ic way of life, though in some of its key fea­tures their way of life is incom­pat­i­ble with the ide­o­log­i­cal foun­da­tions of the West­ern welfare-state.
Ger­many likes to empha­size the need to inte­grate the refugees cul­tur­al­ly and social­ly. How­ev­er — and here is anoth­er taboo to be bro­ken — how many of the refugees real­ly want to be inte­grat­ed? What if the obsta­cle to inte­gra­tion is not sim­ply West­ern racism? (Inci­den­tal­ly, fideli­ty to one's objet a in no way guar­an­tees authen­tic­i­ty of desire — even a brief perusal of Mein Kampf makes it clear that Jews were Hitler's objet a, and he cer­tain­ly remained faith­ful to the project of their anni­hi­la­tion.) This is what is wrong with the claim ​"if there is no Nor­way, then we'll have to build it our­selves" — yes, but it will not be the fan­tas­mic ​"Nor­way" refugees are dream­ing about.
Rit­u­al­ized vio­lence and fundamentalism
Along these lines, in his attack on me, Sebas­t­ian Schuller rais­es the ques­tion: ​"Is Zizek now going over to PEGI­DA [Patri­ot­ic Euro­peans Against the Islamiza­tion of the Occident]?"
Schuller's blog post even attrib­ut­es a state­ment to me that, of course, I nev­er made: ​"I no longer know any class­es, only Euro­peans." What we must do is move beyond the cliché of refugees as pro­le­tar­i­ans with ​"noth­ing to lose but their chains" invad­ing bour­geois Europe: There are class divi­sions in Europe as well as in the Mid­dle East, and the key ques­tion is how these dif­fer­ent class dynam­ics interact.
This brings us to the reproach that, while I call for a cri­tique of the dark under­side of the Islam­ic right, I remain silent about the dark under­side of the Euro­pean world: ​"And what about Cross­es in the school? What about the church tax? What about the diverse Chris­t­ian sects with absurd moral ideas? What about the Chris­tians who announce that gays will be bar­be­cued in hell?" This is a weird reproach — the par­al­lel between Chris­t­ian and Mus­lim fun­da­men­tal­ism is a top­ic over-ana­lyzed in our media (as well as in my books).
Be that as it may, let's recall what hap­pened in Rother­ham, Eng­land: At least 1,400 chil­dren were sub­ject­ed to bru­tal sex­u­al exploita­tion between 1997 and 2013; chil­dren as young as 11 were raped by mul­ti­ple per­pe­tra­tors, abduct­ed, traf­ficked to oth­er cities, beat­en and intim­i­dat­ed; ​"doused in petrol and threat­ened with being set alight, threat­ened with guns, made to wit­ness bru­tal­ly vio­lent rapes and threat­ened they would be next if they told any­one, as the offi­cial report put it." There had been three pre­vi­ous inquiries into these goings on that led to noth­ing. One inquiry team not­ed a fear among coun­cil staff that they'd be labelled ​"racist" if they pur­sued the mat­ter. Why? The per­pe­tra­tors were almost exclu­sive­ly mem­bers of Pak­istani gangs and their vic­tims — referred by the per­pe­tra­tors as ​"white trash" — were white schoolgirls.
Reac­tions were pre­dictable. Most­ly through gen­er­al­iza­tion, many on the Left resort­ed to all pos­si­ble strate­gies in order to blur facts. Exhibit­ing polit­i­cal cor­rect­ness at its worst, in two Guardian arti­cles the per­pe­tra­tors were vague­ly des­ig­nat­ed as ​"Asians." Claims were made. This wasn't about eth­nic­i­ty and reli­gion but rather about dom­i­na­tion of man over women. Who are we with our church pedophil­ia and Jim­my Sav­ille to adopt a high moral ground against a vic­tim­ized minor­i­ty? Can one imag­ine a more effec­tive way to open up the field to UKIP and oth­er anti-immi­grant pop­ulists who exploit the wor­ries of ordi­nary people?
What is not acknowl­edge is that such anti-racism is in effect a form of covert racism since it con­de­scend­ing­ly treats Pak­ista­nis as moral­ly infe­ri­or beings who should not be held to nor­mal human standards.
In order to break out of this dead­lock, one should begin with the very par­al­lel between the Rother­ham events and pedophil­ia with­in the Catholic Church. In both cas­es, we are deal­ing with orga­nized — rit­u­al­ized even — col­lec­tive activ­i­ty. In the case of Rother­ham, anoth­er par­al­lel may be even more per­ti­nent. One of the ter­ri­fy­ing effects of the non-con­tem­po­rane­ity of dif­fer­ent lev­els of social life is the rise of sys­tem­at­ic vio­lence against women. Vio­lence that is spe­cif­ic to a cer­tain social con­text is not ran­dom vio­lence but sys­tem­at­ic — it fol­lows a pat­tern and trans­mits a clear mes­sage. While we were right to be ter­ri­fied at the gang rapes in India, as Arund­hati Roy point­ed out, the cause of the unan­i­mous moral reac­tion was that the rapists were poor and from low­er stra­ta. Nonethe­less, the world-wide echo of vio­lence against women is sus­pi­cious, so, per­haps, it would be worth­while to widen our per­cep­tion and include oth­er sim­i­lar phenomena.
The ser­i­al killings of women in Ciu­dad Juarez at the bor­der are not just pri­vate patholo­gies, but a rit­u­al­ized activ­i­ty, part of the sub­cul­ture of local gangs and direct­ed at sin­gle young women work­ing in new assem­bling fac­to­ries. These mur­ders are clear cas­es of macho reac­tion to the new class of inde­pen­dent work­ing women: The social dis­lo­ca­tion due to fast indus­tri­al­iza­tion and mod­ern­iza­tion pro­vokes a bru­tal reac­tion in males who expe­ri­ence this devel­op­ment as a threat. And the cru­cial fea­ture in all these cas­es is that the crim­i­nal­ly vio­lent act is not a spon­ta­neous out­burst of raw bru­tal ener­gy which breaks the chains of civ­i­lized cus­toms, but some­thing learned, exter­nal­ly imposed, rit­u­al­ized and part of the col­lec­tive sym­bol­ic sub­stance of a com­mu­ni­ty. What is repressed for the ​"inno­cent" pub­lic gaze is not the cru­el bru­tal­i­ty of the act, but pre­cise­ly its ​"cul­tur­al," rit­u­al­is­tic char­ac­ter as sym­bol­ic custom.
The same per­vert­ed social-rit­u­al log­ic is at work when Catholic Church rep­re­sen­ta­tives insist that these inter­con­ti­nen­tal cas­es of pedophil­ia, deplorable as they are, are the Church's inter­nal, prob­lem, and then dis­play great reluc­tance to col­lab­o­rate with police in their inves­ti­ga­tion. Church reps are, in a way, right. The pedophil­ia of Catholic priests is not some­thing that mere­ly con­cerns the per­sons who acci­den­tal­ly (read: pri­vate­ly) hap­pened to choose the pro­fes­sion of a priest. It is a phe­nom­e­non that con­cerns the Catholic Church as an insti­tu­tion, and is inscribed into its very func­tion­ing as a socio-sym­bol­ic insti­tu­tion. It does not con­cern the ​"pri­vate" uncon­scious of indi­vid­u­als, but the ​"uncon­scious" of the insti­tu­tion itself. It is not some­thing that hap­pens because the insti­tu­tion has to accom­mo­date itself to the patho­log­i­cal real­i­ties of libid­i­nal life in order to sur­vive, but some­thing that the insti­tu­tion itself needs in order to repro­duce itself. One can well imag­ine a ​"straight" (not pedophil­i­ac) priest who, after years of ser­vice, gets involved in pedophil­ia because the very log­ic of the insti­tu­tion seduces him into it. Such an insti­tu­tion­al uncon­scious des­ig­nates the dis­avowed under­side that, pre­cise­ly as dis­avowed, sus­tains the pub­lic insti­tu­tion. (In the U.S. mil­i­tary, this under­side con­sists of the obscene sex­u­al­ized haz­ing rit­u­als that help sus­tain the group sol­i­dar­i­ty.) In oth­er words, it is not sim­ply that, for con­formist rea­sons, the Church tries to hush up the embar­rass­ing pedophilic scan­dals: In defend­ing itself, the Church defends its inner­most obscene secret. Iden­ti­fy­ing one­self with this secret side is key for the very iden­ti­ty of a Chris­t­ian priest: If a priest seri­ous­ly (not just rhetor­i­cal­ly) denounces these scan­dals he there­by excludes him­self from the eccle­si­as­tic com­mu­ni­ty. He is no longer ​"one of us." Sim­i­lar­ly, when a US south­ern­er in the 1920s denounced the KKK to the police he exclud­ed him­self from his com­mu­ni­ty by betray­ing its fun­da­men­tal solidarity.
We should approach the Rother­ham events in exact­ly the same way since we are deal­ing with the ​"polit­i­cal uncon­scious" of Pak­istani Mus­lim youth. The kind of vio­lence at work is not chaot­ic vio­lence but rit­u­al­ized vio­lence with pre­cise ide­o­log­i­cal con­tours. A youth group, which expe­ri­ences itself as mar­gin­al­ized and sub­or­di­nat­ed, took revenge at low-class girls of the pre­dom­i­nant group. It is ful­ly legit­i­mate to raise the ques­tion of whether there are fea­tures in their reli­gion and cul­ture which open up the space for bru­tal­i­ty against women with­out blam­ing Islam as such (which is in itself no more misog­y­nis­tic than Chris­tian­i­ty). In many Islam­ic coun­tries and com­mu­ni­ties one can observe con­so­nance between vio­lence against women, the sub­or­di­na­tion of women and their exclu­sion from pub­lic life.
Among many fun­da­men­tal­ist groups and move­ments strict impo­si­tion of hier­ar­chi­cal sex­u­al dif­fer­ence is at the very top of their agen­da. But we should sim­ply apply the same cri­te­ria on both (Chris­t­ian and Islam­ic fun­da­men­tal­ist) sides, with­out fear of admit­ting that our lib­er­al-sec­u­lar cri­tique of fun­da­men­tal­ism is also stained by falsity.
Cri­tique of reli­gious fun­da­men­tal­ism in Europe and the Unit­ed States is an old top­ic with end­less vari­a­tion. The very per­va­sive­ness of the self-sat­is­fac­to­ry way that the lib­er­al intel­li­gentsia make fun of fun­da­men­tal­ists cov­ers up the true prob­lem, which is its hid­den class dimen­sion. The coun­ter­part of this ​"mak­ing-fun-of" is the pathet­ic sol­i­dar­i­ty with the refugees and the no less false and pathet­ic self-humil­i­a­tion of our self-admo­ni­tion. The real task is to build bridges between ​"our" and ​"their" work­ing class­es. With­out this uni­ty (which includes the cri­tique and self-cri­tique of both sides) class strug­gle prop­er regress­es into a clash of civ­i­liza­tions. That's why yet anoth­er taboo should be left behind.
The wor­ries and cares of so-called ordi­nary peo­ple affect­ed by the refugees are oft dis­missed as an expres­sion of racist prej­u­dices if not out­right neo-Fas­cism. Should we real­ly allow PEGI­DA & com­pa­ny to be the only way open to them?
Inter­est­ing­ly, the same motif under­lies the ​"rad­i­cal" left­ist cri­tique of Bernie Sanders: What both­ers his crit­ics is pre­cise­ly his close con­tact with small farm­ers and oth­er work­ing peo­ple in Ver­mont, who usu­al­ly give their elec­toral sup­port to Repub­li­can con­ser­v­a­tives. Sanders is ready to lis­ten to their wor­ries and cares, not dis­miss them as racist white trash.
Where does the threat come from?
Lis­ten­ing to ordi­nary people's wor­ries, of course, in no way implies that one should accept the basic premise of their stance — the idea that threats to their way of life comes from out­side, from for­eign­ers, from ​"the oth­er." The task is rather to teach them to rec­og­nize their own respon­si­bil­i­ty for their future. To explain this point, let's take an exam­ple from anoth­er part of the world.
Udi Aloni's new film Junc­tion 48 (upcom­ing in 2016) deals with the dif­fi­cult predica­ment of young ​"Israeli Pales­tini­ans" (Pales­tini­ans descend­ed from the fam­i­lies that remained in Israel after 1949), whose every­day life involves a con­tin­u­ous strug­gle at two fronts — against Israeli state oppres­sion as well as fun­da­men­tal­ist pres­sures from with­in their own com­mu­ni­ty. The main role is played by Tamer Nafar, a well-known Israeli-Pales­tin­ian rap­per, who, in his music, mocks the tra­di­tion of the ​"hon­or killing" of Pales­tin­ian girls by their Pales­tin­ian fam­i­lies. A strange thing hap­pened to Nafar dur­ing a recent vis­it to the Unit­ed States. At UCLA after Nafar per­formed his song protest­ing ​"hon­or killings," some anti-Zion­ist stu­dents reproached him for pro­mot­ing the Zion­ist view of Pales­tini­ans as bar­bar­ic prim­i­tives. They added that, if there are any hon­or killings, Israel is respon­si­ble for them since the Israeli occu­pa­tion keeps Pales­tini­ans in prim­i­tive, debil­i­tat­ing con­di­tions. Here is Nafar's dig­ni­fied reply: ​"When you crit­i­cize me you crit­i­cize my own com­mu­ni­ty in Eng­lish to impress your rad­i­cal pro­fes­sors. I sing in Ara­bic to pro­tect the women in my own hood."
An impor­tant aspect of Nafar's posi­tion is that he is not just pro­tect­ing Pales­tin­ian girls from fam­i­ly ter­ror he is allow­ing them to fight for them­selves — to take the risk. At the end of Aloni's film, after the girl decides to per­form at a con­cert against her family's wish­es, and the film ends in a dark pre­mo­ni­tion of hon­or killing.
In Spike Lee's film on Mal­colm X there is a won­der­ful detail: After Mal­colm X gives a talk at a col­lege, a white stu­dent girl approach­es him and asks him what she can do to help the black strug­gle. He answers: ​"Noth­ing." The point of this answer is not that whites should just do noth­ing. Instead, they should first accept that black lib­er­a­tion should be the work of the blacks them­selves, not some­thing bestowed on them as a gift by the good white lib­er­als. Only on the basis of this accep­tance can they do some­thing to help blacks. There­in resides Nafar's point: Pales­tini­ans do not need the patron­iz­ing help of West­ern lib­er­als, and they need even less the silence about ​"hon­or killing" as part of the West­ern Left's ​"respect" for Pales­tin­ian way of life. The impo­si­tion of West­ern val­ues as uni­ver­sal human rights and the respect for dif­fer­ent cul­tures, inde­pen­dent of the hor­rors some­times apart of these cul­tures, are two sides of the same ide­o­log­i­cal mystification.
In order to real­ly under­mine home­land xeno­pho­bia against for­eign threats, one should reject its very pre­sup­po­si­tion, name­ly that every eth­nic group has its own prop­er ​"Nativia." On Sept. 7, 2015, Sarah Palin gave an inter­view to Fox News with Fox and Friends host Steve Doocey:
"I love immi­grants. But like Don­ald Trump, I just think we have too darn many in this coun­try. Mex­i­can-Amer­i­cans, Asian-Amer­i­cans, Native-Amer­i­cans — they're chang­ing up the cul­tur­al mix in the Unit­ed States away from what it used to be in the days of our Found­ing Fathers. I think we should go to some of these groups and just ask polite­ly: ​"Would you mind going home? Would you mind giv­ing us our coun­try back?"

"Sarah you know I love you," Doocey inter­ject­ed, ​"And I think that's a great idea with regards to Mex­i­cans. But where are the Native Amer­i­cans sup­posed to go? They don't real­ly have a place to go back to do they?"

Sarah replied: ​"Well I think they should go back to Nativia or wher­ev­er they came from. The lib­er­al media treats Native Amer­i­cans like they're gods. As if they just have some sort of auto­mat­ic right to be in this coun­try. But I say if they can't learn to get off those hors­es and start speak­ing Amer­i­can, then they should be sent home too."
Unfor­tu­nate­ly, we imme­di­ate­ly learned that this sto­ry — too good to be true — was a hoax bril­liant­ly per­formed by Dai­ly Cur­rant. How­ev­er, as they say, ​"Even if it's not true, it is well con­ceived." In its ridicu­lous nature, it brought out the hid­den fan­ta­sy that sus­tains the anti-immi­grant vision: In today's chaot­ic glob­al world there is a ​"Nativia" to which peo­ple who both­er us prop­er­ly belong. This vision was real­ized in apartheid South Africa in the form of Ban­tus­tans — ter­ri­to­ries set aside for black inhab­i­tants. South African whites cre­at­ed the Ban­tus­tans with the idea of mak­ing them inde­pen­dent, there­by ensur­ing that black South Africans would loose their cit­i­zen­ship rights in the remain­ing white-con­trolled areas of South Africa. Although Ban­tus­tans were defined as the ​"orig­i­nal homes" of the black peo­ples of South Africa, dif­fer­ent black groups were allo­cat­ed to their home­lands in a bru­tal­ly arbi­trary way. Ban­tus­tans amount­ed to 13 per­cent of the country's land care­ful­ly select­ed not to con­tain any impor­tant min­er­al reserves — the resource-rich remain­der of the coun­try would then be in the hands of the white pop­u­la­tion. The Black Home­lands Cit­i­zen­ship Act of 1970 for­mal­ly des­ig­nat­ed all black South Africans as cit­i­zens of the home­lands, even if they lived in ​"white South Africa," and can­celled their South African cit­i­zen­ship. From the stand­point of apartheid, this solu­tion was ide­al: Whites pos­sessed most of the land while blacks were pro­claimed for­eign­ers in their own coun­try and treat­ed as guest work­ers who could, at any point, be deport­ed back to their ​"home­land." What can­not but strike the eye is the arti­fi­cial nature of this entire process. Black groups were sud­den­ly told that an unat­trac­tive and infer­tile piece of land was their ​"true home." And today, even if a Pales­tin­ian state were to emerge on the West Bank, would it not be pre­cise­ly such a Ban­tus­tan, whose for­mal ​"inde­pen­dence" would serve the pur­pose of lib­er­at­ing the Israeli gov­ern­ment from any respon­si­bil­i­ty for the wel­fare of the peo­ple liv­ing there.
But we should also add to this insight that the mul­ti­cul­tur­al­ist or anti-colonialist's defense of dif­fer­ent ​"ways of life" is also false. Such defens­es cov­er up the antag­o­nisms with­in each of these par­tic­u­lar ways of life by jus­ti­fy­ing acts of bru­tal­i­ty, sex­ism and racism as expres­sions of a par­tic­u­lar way of life that we have no right to mea­sure with for­eign, i.e. West­ern val­ues. Zim­bab­we Pres­i­dent Robert Mugabe's talk at the UN gen­er­al assem­bly is a typ­i­cal anti-colo­nial­ist defense used as a jus­ti­fi­ca­tion for bru­tal homo­pho­bia:
Respect­ing and uphold­ing human rights is the oblig­a­tion of all states, and is enshrined in the Unit­ed Nations char­ter. Nowhere does the char­ter arro­gate the right to some to sit in judg­ment over oth­ers, in car­ry­ing out this uni­ver­sal oblig­a­tion. In that regard, we reject the politi­ciza­tion of this impor­tant issue and the appli­ca­tion of dou­ble stan­dards to vic­tim­ize those who dare think and act inde­pen­dent­ly of the self-anoint­ed pre­fects of our time. We equal­ly reject attempts to pre­scribe ​"new rights" that are con­trary to our val­ues, norms, tra­di­tions, and beliefs. We are not gays! Coop­er­a­tion and respect for each oth­er will advance the cause of human rights world­wide. Con­fronta­tion, vil­i­fi­ca­tion, and dou­ble-stan­dards will not.
What can Mugabe's emphat­ic claim ​"We are not gays!" mean with regard to the fact that, for cer­tain, there are many gays also in Zim­bab­we? It means, of course, that gays are reduced to an oppressed minor­i­ty whose acts are often direct­ly crim­i­nal­ized. But one can under­stand the under­ly­ing log­ic: The gay move­ment is per­ceived as the cul­tur­al impact of glob­al­iza­tion and yet anoth­er way glob­al­iza­tion under­mines tra­di­tion­al social and cul­tur­al forms such that the strug­gle against gays appears as an aspect of the anti-colo­nial struggle.
Does the same not hold for, say, Boko Haram? For cer­tain Mus­lims the lib­er­a­tion of women appears as the most vis­i­ble fea­ture of the destruc­tive cul­tur­al impact of cap­i­tal­ist mod­ern­iza­tion. There­fore, Boko Haram, which can be rough­ly and descrip­tive­ly trans­lat­ed as ​"West­ern edu­ca­tion [of women specif­i­cal­ly] is for­bid­den," can per­ceive itself as a way of fight­ing the destruc­tive impact of mod­ern­iza­tion when it impos­es hier­ar­chic reg­u­la­tion between the two sexes.
The enig­ma is thus: Why do Mus­lim extrem­ists, who were undoubt­ed­ly exposed to exploita­tion, dom­i­na­tion, and oth­er destruc­tive and humil­i­at­ing aspects of colo­nial­ism, tar­get what is (for us, at least) the best part of the West­ern lega­cy — our egal­i­tar­i­an­ism and per­son­al free­doms? The obvi­ous answer could be that their tar­get is well-cho­sen: What makes the lib­er­al West so unbear­able is that they not only prac­tice exploita­tion and vio­lent dom­i­na­tion, but that, to add insult to injury, they present this bru­tal real­i­ty in the guise of its oppo­site — of free­dom, equal­i­ty and democracy.
Mugabe's regres­sive defense of par­tic­u­lar ways of life finds its mir­ror-image in what Vik­tor Orban, the rightwing Prime Min­is­ter of Hun­gary, is doing. On Sept. 3, 2015, he jus­ti­fied clos­ing off the bor­der with Ser­bia as an act of defend­ing Chris­t­ian Europe against invad­ing Mus­lims. This was the same Orban who, back in July 2012, said that in Cen­tral Europe a new eco­nom­ic sys­tem must be built: ​"And let us hope that God will help us and we will not have to invent a new type of polit­i­cal sys­tem instead of democ­ra­cy that would need to be intro­duced for the sake of eco­nom­ic sur­vival. … Coop­er­a­tion is a ques­tion of force, not of inten­tion. Per­haps there are coun­tries where things don't work that way, for exam­ple in the Scan­di­na­vian coun­tries, but such a half-Asi­at­ic rag-tag peo­ple as we are can unite only if there is force."
The irony of these lines was not lost on some old Hun­gar­i­an dis­si­dents: When the Sovi­et army moved into Budapest to crush the 1956 anti-Com­mu­nist upris­ing the mes­sage repeat­ed­ly sent by the belea­guered Hun­gar­i­an lead­ers to the West was: ​"We are defend­ing Europe here." (Against the Asi­at­ic Com­mu­nists, of course.) Now, after Com­mu­nism col­lapsed, the Chris­t­ian-con­ser­v­a­tive gov­ern­ment paints as its main ene­my West­ern mul­ti-cul­tur­al con­sumerist lib­er­al democ­ra­cy for which today's West­ern Europe stands, and calls for a new more organ­ic com­mu­ni­tar­i­an order to replace the ​"tur­bu­lent" lib­er­al democ­ra­cy of the last two decades. Orban already expressed his sym­pa­thies towards cas­es of ​"cap­i­tal­ism with Asian val­ues" like Putin's Rus­sia, so if the Euro­pean pres­sure on Orban con­tin­ues we can eas­i­ly imag­ine him send­ing the mes­sage to the East: ​"We are defend­ing Asia here!" (And, to add an iron­ic twist, are, from the West Euro­pean racist per­spec­tive, today's Hun­gar­i­ans not descen­dants of the ear­ly medieval Huns — Atti­la is even today a pop­u­lar Hun­gar­i­an name.)
Is there a con­tra­dic­tion between these two Orbans: Orban the friend of Putin who resents the lib­er­al-demo­c­ra­t­ic West and Orban the defend­er of Chris­t­ian Europe? There is not. The two faces of Orban pro­vide the proof (if need­ed) that the prin­ci­pal threat to Europe is not Mus­lim immi­gra­tion but its anti-immi­grant, pop­ulist defenders.
So what if Europe should accept the para­dox that its demo­c­ra­t­ic open­ness is based on exclu­sion. In oth­er words, there is ​"no free­dom for the ene­mies of free­dom," as Robe­spierre put it long ago? In prin­ci­ple, this is, of course, true, but it is here that one has to be very spe­cif­ic. In a way, Norway's mass mur­der­er Andres Breivik was right in his choice of tar­get: He didn't attack the for­eign­ers but those with­in his own com­mu­ni­ty who were too tol­er­ant towards intrud­ing for­eign­ers. The prob­lem is not for­eign­ers — it is our own (Euro­pean) identity.
Although the ongo­ing cri­sis of the Euro­pean Union appears as a cri­sis of econ­o­my and finances, it is in its fun­da­men­tal dimen­sion an ide­o­log­i­cal-polit­i­cal cri­sis. The fail­ure of ref­er­en­dums con­cern­ing the EU con­sti­tu­tion a cou­ple of years ago gave a clear sig­nal that vot­ers per­ceived the Euro­pean Union as a ​"tech­no­crat­ic" eco­nom­ic union, lack­ing any vision which could mobi­lize peo­ple. Till the recent wave of protests from Greece to Spain, the only ide­ol­o­gy able to mobi­lize peo­ple has been the anti-immi­grant defense of Europe.
There is an idea cir­cu­lat­ing in the under­ground of the dis­ap­point­ed rad­i­cal Left that is a soft­er reit­er­a­tion of the predilec­tion for ter­ror­ism in the after­math of the 1968 move­ment: the crazy idea that only a rad­i­cal cat­a­stro­phe (prefer­ably an eco­log­i­cal one) can awak­en mass­es and thus give a new impe­tus to rad­i­cal eman­ci­pa­tion. The lat­est ver­sion of this idea relates to the refugees: only an influx of a real­ly large num­ber of refugees (and their dis­ap­point­ment since, obvi­ous­ly, Europe will not be able to sat­is­fy their expec­ta­tions) can revi­tal­ize the Euro­pean rad­i­cal Left.
I find this line of thought obscene: notwith­stand­ing the fact that such a devel­op­ment would for sure give an immense boost to anti-immi­grant bru­tal­i­ty, the tru­ly crazy aspect of this idea is the project to fill in the gap of the miss­ing rad­i­cal pro­le­tar­i­ans by import­ing them from abroad, so that we will get the rev­o­lu­tion by means of an import­ed rev­o­lu­tion­ary agent.
This, of course, in no way entails that we should con­tent our­selves with lib­er­al reformism. Many left­ist lib­er­als (like Haber­mas) who bemoan the ongo­ing decline of the EU seem to ide­al­ize its past: The ​"demo­c­ra­t­ic" EU the loss of which they bemoan nev­er exist­ed. Recent EU poli­cies, such as those impos­ing aus­ter­i­ty on Greece, are just a des­per­ate attempt to make Europe fit for new glob­al cap­i­tal­ism. The usu­al Left-lib­er­al cri­tique of the EU — it's basi­cal­ly OK, except for a ​"demo­c­ra­t­ic deficit"— betrays the same naivety as the crit­ics of ex-Com­mu­nist coun­tries who basi­cal­ly sup­port­ed them, except for the com­plaint about the lack of democ­ra­cy: In both cas­es, the ​"demo­c­ra­t­ic deficit" is and was a nec­es­sary part of the glob­al structure.
But here, I am even more of a skep­ti­cal pes­simist. When I was recent­ly answer­ing ques­tions from the read­ers of Süddeutsche Zeitung, Germany's largest dai­ly, about the refugee cri­sis, the ques­tion that attract­ed by far the most atten­tion con­cerned pre­cise­ly democ­ra­cy, but with a right­ist-pop­ulist twist: When Angela Merkel made her famous pub­lic appeal invit­ing hun­dreds of thou­sands into Ger­many, which was her demo­c­ra­t­ic legit­imiza­tion? What gave her the right to bring such a rad­i­cal change to Ger­man life with­out demo­c­ra­t­ic con­sul­ta­tion? My point here, of course, is not to sup­port anti-immi­grant pop­ulists, but to clear­ly point out the lim­its of demo­c­ra­t­ic legit­imiza­tion. The same goes for those who advo­cate rad­i­cal open­ing of the bor­ders: Are they aware that, since our democ­ra­cies are nation-state democ­ra­cies, their demand equals sus­pen­sion of — in effect impos­ing a gigan­tic change in a country's sta­tus quo with­out demo­c­ra­t­ic con­sul­ta­tion of its pop­u­la­tion? (Their answer would have been, of course, that refugees should also be giv­en the right to vote — but this is clear­ly not enough, since this is a mea­sure that can only hap­pen after refugees are already inte­grat­ed into the polit­i­cal sys­tem of a coun­try.) A sim­i­lar prob­lem aris­es with the calls for trans­paren­cy of the EU deci­sions: what I fear is that, since in many coun­tries the major­i­ty of the pub­lic was against the Greek debt reduc­tion, ren­der­ing EU nego­ti­a­tions pub­lic would make rep­re­sen­ta­tives of these coun­tries advo­cate even tougher mea­sures against Greece.
We encounter here the old prob­lem: What hap­pens to democ­ra­cy when the major­i­ty is inclined to vote for racist and sex­ist laws? I am not afraid to con­clude: Eman­ci­pa­to­ry pol­i­tics should not be bound a pri­ori by for­mal-demo­c­ra­t­ic pro­ce­dures of legit­imiza­tion. No, peo­ple quite often do NOT know what they want, or do not want what they know, or they sim­ply want the wrong thing. There is no sim­ple short­cut here.
We def­i­nite­ly live in inter­est­ing times.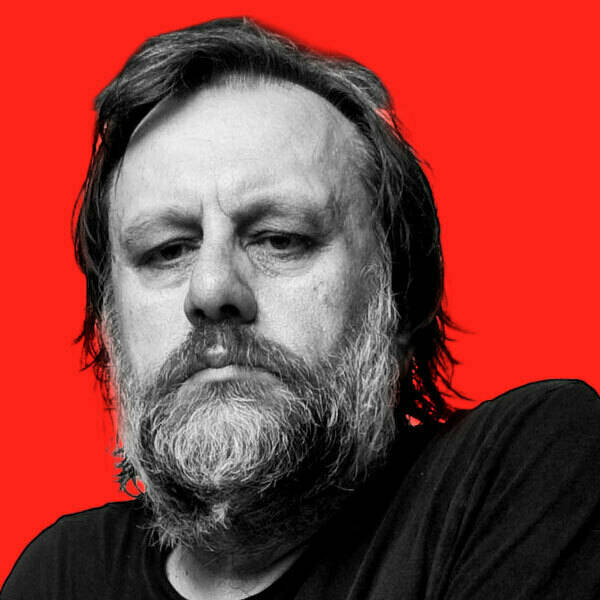 Slavoj Žižek
, a Sloven­ian philoso­pher and psy­cho­an­a­lyst, is a senior researcher at the the Insti­tute for Human­i­ties, Birk­beck Col­lege, Uni­ver­si­ty of Lon­don. He has also been a vis­it­ing pro­fes­sor at more than
10
uni­ver­si­ties around the world. Žižek is the author of many books, includ­ing Liv­ing in the End Times, First As Tragedy, Then As Farce, The Year of Dream­ing Dan­ger­ous­ly and Trou­ble in Paradise.