Bush's Final Purge
The lame duck gives dissenters in federal agencies a last round of pink slips.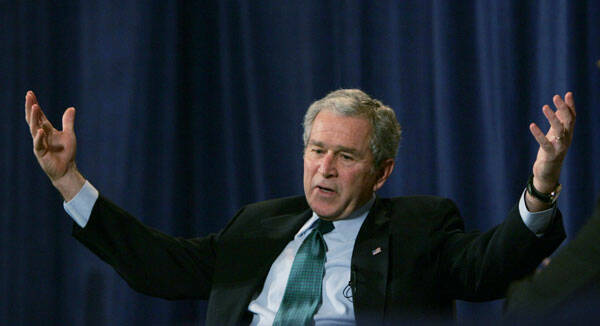 The Bush administration is reportedly using its final months in office to exact retribution on federal employees who have spoken out against agency policies during the past eight years.
Since April, the administration has dismissed – or notified of pending dismissal – more than a dozen federal whistleblowers, according to Marsha Coleman-Adebayo, founder of the civil rights group No Fear Coalition and director of the National Whistleblowers Center. Some have come as recently as November. They include staffers at the Departments of Commerce, Labor, Education and Transportation. And, Coleman-Adebayo says, those are only the employees who are willing to go on record.
"We have a much longer list," she says. ​"A number of people have asked us not to share their names publicly as they are hoping to keep their government jobs."
For Coleman-Adebayo, the firings are a ​"final act of retaliation" against employees – many of them longtime staffers – who have expressed dissent within President Bush's highly politicized federal agencies.
So far, the dismissals have flown largely under the radar. Representatives of the Government Accountability Project (GAP) and the Project on Government Oversight – prominent whistleblower advocacy groups – say they were unaware of the recent firings but were not surprised.
Jesselyn Radack, a former Justice Department whistleblower who serves as homeland security director at GAP, says such purges have been a Bush administration policy since the beginning.
"It's hard to imagine that they're doing it at a faster rate than the meteoric pace they already have been," Radack wrote in an e-mail. ​"I would view such a phenomenon as just a continuation of [the administration's] notorious eight-year long, brutal campaign of retaliation against anyone who dissents, disagrees or exercises independent judgment."
Coleman-Adebayo, herself a policy analyst and whistleblower at the Environmental Protection Agency (EPA), received notice of her own dismissal on Oct. 30. She had 15 days to respond to the roughly 200-page document, which cited ​"medical inability to perform the duties of her position" as the reason for her termination. Coleman-Adebayo suffers from hypertension and had been working from home. She is currently on unpaid medical leave from the EPA.
Coleman-Adebayo's troubles with the EPA began under the Clinton administration. On assignment in Africa, she raised a red flag over a U.S. corporation that was poisoning its workers with toxic waste in South Africa. When the EPA failed to act, she went public – a move her superiors did not appreciate.
In the months following her whistleblowing, Coleman-Adebayo, who is African American, was subjected to racial and sexual harassment, according to details released in the ensuing court battle. In 2000, a jury awarded her $600,000 – the largest award ever levied against the EPA.
"Essentially, the EPA was reduced to finding something that is pretty farfetched and actually illegal to fire me," Coleman-Adebayo says. ​"So this is clearly a last-minute ​'Hail Mary' in terms of getting rid of me – they simply didn't have any other basis."
EPA spokesman Jonathan Schrader declined to discuss the Coleman-Adebayo case in depth, saying it is against agency policy to comment on personnel matters.
"All I can say at this point is that she remains an EPA employee," he said, adding, ​"If you call back in about a week, that could change." Schrader stressed that his decision not to elaborate on the case ​"is certainly not an admission that any of her accusations are truthful."
Coleman-Adebayo has worked closely with lawmakers to pass the Notification of Federal Employees Anti-discrimination and Retaliation Act. Known as the No FEAR Act, it created guidelines that federal agencies must follow in dealing with whistleblower complaints and notifying employees of their rights. In 2002, Bush signed the act into law.
Coleman-Adebayo says she plans to challenge her dismissal – a fight she expects to win. But she says the real test will come Jan. 20.
"I'm hoping the new president will send a clear message that he will not tolerate this kind of illegal retaliation and harassment, and one way that he can do that is to reinstate whistleblowers who were terminated at the end of the Bush administration," she says. ​"It would be a very powerful gesture."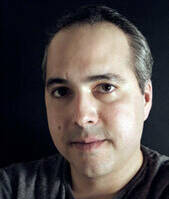 Christopher Moraff
writes about national politics, social justice and culture for a number of publications, including
The American Prospect
online,
Design Bureau
and
The Philadelphia Tribune
. His columns appear weekly on
Philadelphia
magazine's blog The Philly Post. Moraff, who lives in Philadelphia, is a member of the
In These Times
Board of Editors.