Oh, the human­i­ty! Oh, the gastronomy!
Europe and the Unit­ed States are suf­fer­ing a trag­ic short­age of buf­fa­lo moz­zarel­la – the soft pil­lows of cheese beloved by gour­mands the world over. The cri­sis fol­lows the dis­cov­ery that the Mafia has long been dump­ing diox­in-laden garbage through­out Italy's graz­ing lands, turn­ing creamy cheese to can­cer curds.
Iraqis are hav­ing it tough, too – though more from ter­ror than ter­roir. Deprived of the oppor­tu­ni­ty to be sick­ened by import­ed moz­zarel­la, Iraqis are unglam­orous­ly poi­soned by their own water. Some 83 per­cent of the country's sewage slides untreat­ed into the country's water­ways. With two-thirds of Iraqis lack­ing access to piped drink­ing water, the shit storm the U.S. gov­ern­ment unleashed is lit­er­al as well as figurative.
Clean water is about as basic as it gets. In the 20th cen­tu­ry, U.S. life expectan­cy rose from 45 years to 75 years. U.S. health agen­cies attribute 25 years of this increase to pub­lic health mea­sures – chiefly, improved san­i­ta­tion and access to clean water.
The Inter­na­tion­al Bill of Human Rights con­sid­ers these con­di­tions human rights. The Unit­ed States is a sig­na­to­ry to that treaty and also to the Gene­va Con­ven­tions, which oblig­ate our gov­ern­ment – as Iraq's occu­pa­tion force – ​"to ensure suf­fi­cient hygiene and pub­lic health stan­dards, as well as the pro­vi­sion of food and med­ical care to the pop­u­la­tion under occupation."
But occu­pa­tion, and the civ­il war it sparked, have flushed Iraq's frag­ile but func­tion­ing pub­lic health sec­tor down the toilet.
"We don't do body counts," Gen. Tom­my Franks, who direct­ed the Iraq inva­sion, famous­ly declared in 2002.
And among the corpses ​"we" don't count are those killed by cur­able or pre­ventable disease.
Last year, at least 30,000 Iraqis in 11 provinces dis­played symp­toms of cholera – a some­times fatal dis­ease spread by con­t­a­m­i­nat­ed water and unsan­i­tary con­di­tions. Vir­tu­al­ly elim­i­nat­ed in the West, cholera, if caught ear­ly, is eas­i­ly cured with inex­pen­sive drugs – and by rehy­drat­ing with clean water.
But not even the few water treat­ment facil­i­ties and dis­tri­b­u­tion chan­nels still oper­at­ing in Iraq can guar­an­tee potable water. Chlo­rine – added to kill bac­te­ria that cause cholera and oth­er dis­eases – is restrict­ed ​"because insur­gents have start­ed using chlo­rine trucks in bomb­ing attacks," says Mark Dra­peau, a fel­low at the Nation­al Defense University.
Since 2003, more than 70 per­cent of Iraq's doc­tors have fled and more than 600 have been tar­get­ed and mur­dered. One doc­tor who is hold­ing on described his facil­i­ty as hav­ing ​"no med­i­cines, no bed linens, the smell is very bad. Sewage is out on the floor."
"Noth­ing can pre­vent a cholera out­break next sum­mer," Ni'man Moham­mad, a physi­cian in Bagh­dad, told the Insti­tute for War and Peace Report­ing in February.
Before the U.S.-led wars, Iraq had one of the best health­care sys­tems in the region. Now it has one of the worst. The World Health Orga­ni­za­tion now puts healthy life expectan­cy for Iraqis at 50 years old – 16 years less than in 2002, and 17 years short­er than for neigh­bor­ing Kuwaitis.
Many of these lost human years are ​"col­lat­er­al dam­age" from an occu­pa­tion whose lead­ers flew in ice cream for its own, while allow­ing garbage and human waste to over­flow into water­ways, and then into the drink­ing water and food of the native population.
Many more casu­al­ties will sur­face in years to come. The Unit­ed Nations has warned of thou­sands of tox­ic sites, derelict fac­to­ries, bat­tle detri­tus, chem­i­cal spills, unse­cured haz­ardous mate­r­i­al and deplet­ed ura­ni­um. Narmin Oth­man, Iraq's envi­ron­ment min­is­ter, charged that some 311 sites were pol­lut­ed by deplet­ed ura­ni­um, the Asso­ci­at­ed Press report­ed in 2005.
Poor nutri­tion increas­es vul­ner­a­bil­i­ty to tox­ins and dis­ease. Bru­tal as it was, Saddam's régime pro­vid­ed almost all cit­i­zens with a dai­ly ration that met basic nutri­tion­al stan­dards. Now, one in four Iraqi chil­dren under the age of 5 is chron­i­cal­ly mal­nour­ished, accord­ing to the Unit­ed Nations.
Only 4 mil­lion of Iraq's 27 mil­lion peo­ple receive any gov­ern­ment food rations. And the rise in inter­na­tion­al food prices – cou­pled with high infla­tion – threat­ens even this pal­try pro­gram. In a Feb. 26 arti­cle, the Wall Street Jour­nal esti­mat­ed that the price of the pro­gram would more than dou­ble, from $3 bil­lion in 2007 to $7 bil­lion-plus this year.
The Bush admin­is­tra­tion breaks no law – except that of decen­cy – when it allows Amer­i­cans to eat con­t­a­m­i­nat­ed moz­zarel­la. But as an occu­py­ing force, it is com­mit­ting a war crime by main­tain­ing pri­or­i­ties that inevitably result in wide­spread death from pre­ventable or treat­able disease.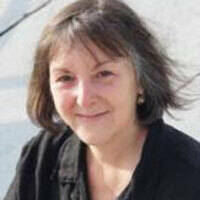 Ter­ry J. Allen
is a vet­er­an inves­tiga­tive reporter/​editor who has cov­ered local and inter­na­tion­al pol­i­tics and health and sci­ence issues. Her work has appeared in the
Guardian, Boston Globe, Times Argus, Harper's
, the Nation​.com, Salon​.com, and
New Sci­en­tist
. She has been an edi­tor at Amnesty Inter­na­tion­al,
In These Times
, and Cor​p​watch​.com. She is also a pho­tog­ra­ph­er. Her por­traits of peo­ple sit­ting in some of the
1900
cars lined up out­side a New­port, Vt., food drop can be seen on www​.flickr​.com/​p​h​o​t​o​s​/​t​e​r​r​y​a​l​l​e​n​/​a​lbums. Ter­ry can be con­tact­ed at tallen@​igc.​org or through www​.ter​ry​jallen​.com.